Behold the COOKIE WAFFLE.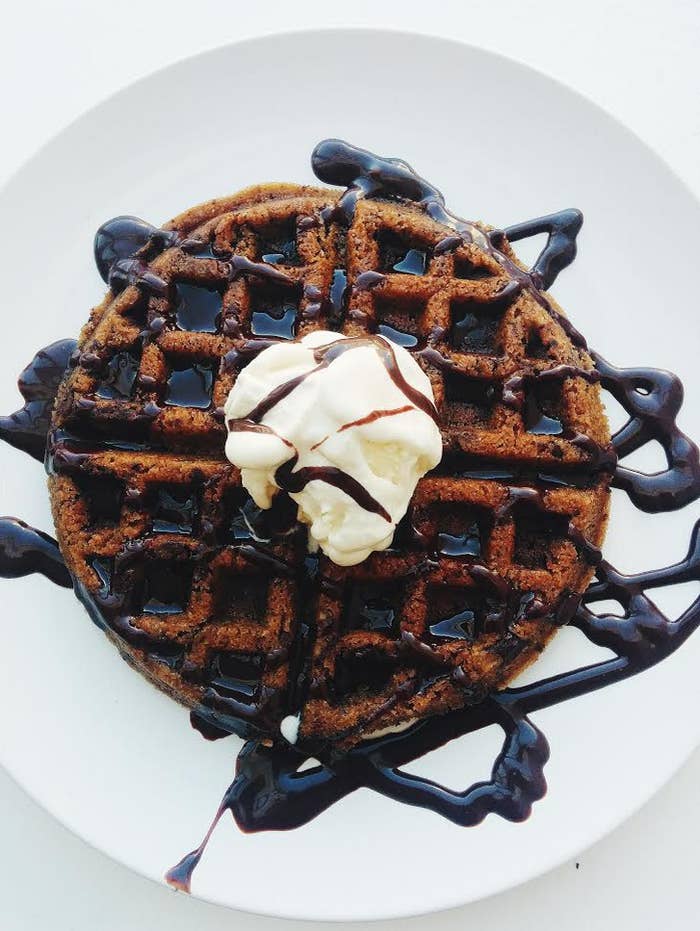 To make it, all you need is:
1) A waffle maker
2) Pre-made cookie dough
3) Cooking spray
4) Hopes and dreams
Start by greasing both halves of the waffle maker...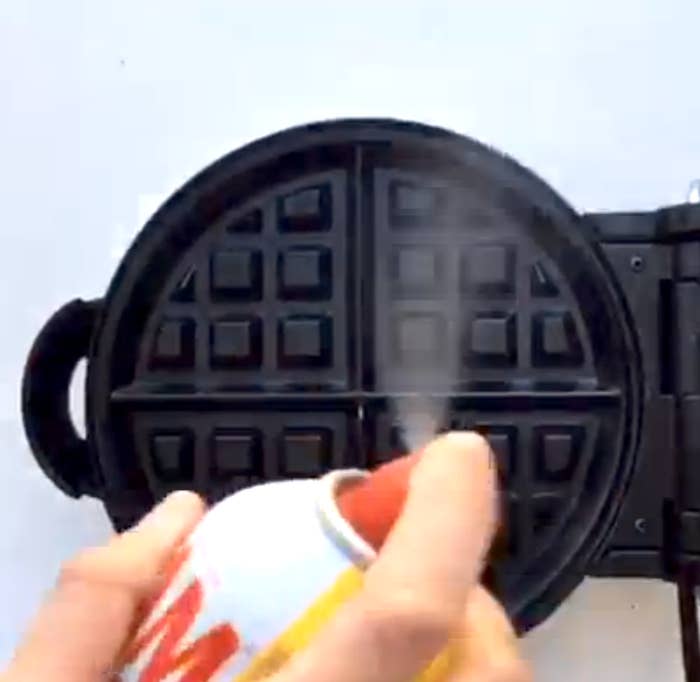 Then add several pieces of cookie dough...
Press each piece down lightly...
Until the entire surface is covered...
Let it cook for about 2 to 4 minutes...
Lift it out using a spatula...
Add the final touches:
Then bask in the masterpiece you've created*: