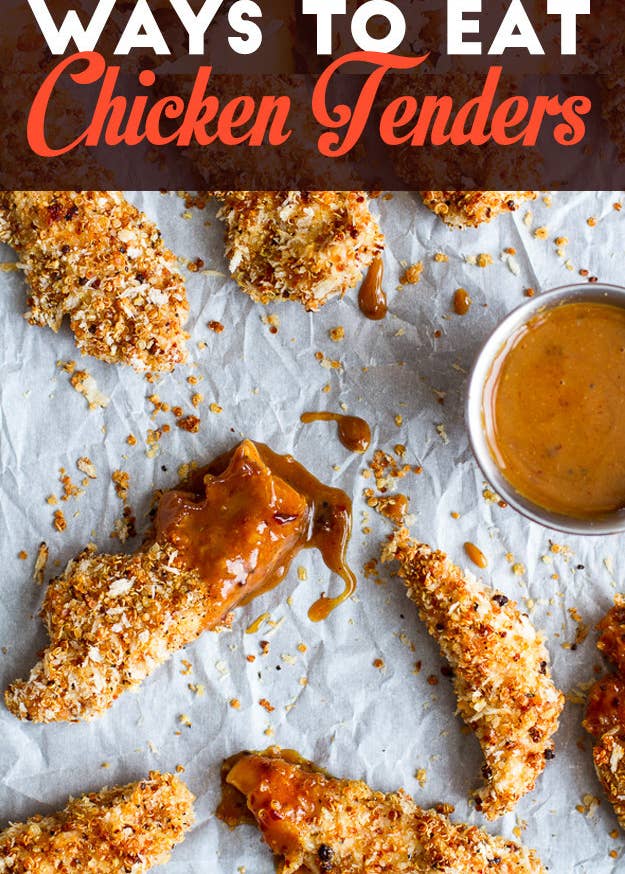 4.
Black Pepper Chicken Fingers with Creamy Greek Yogurt Ranch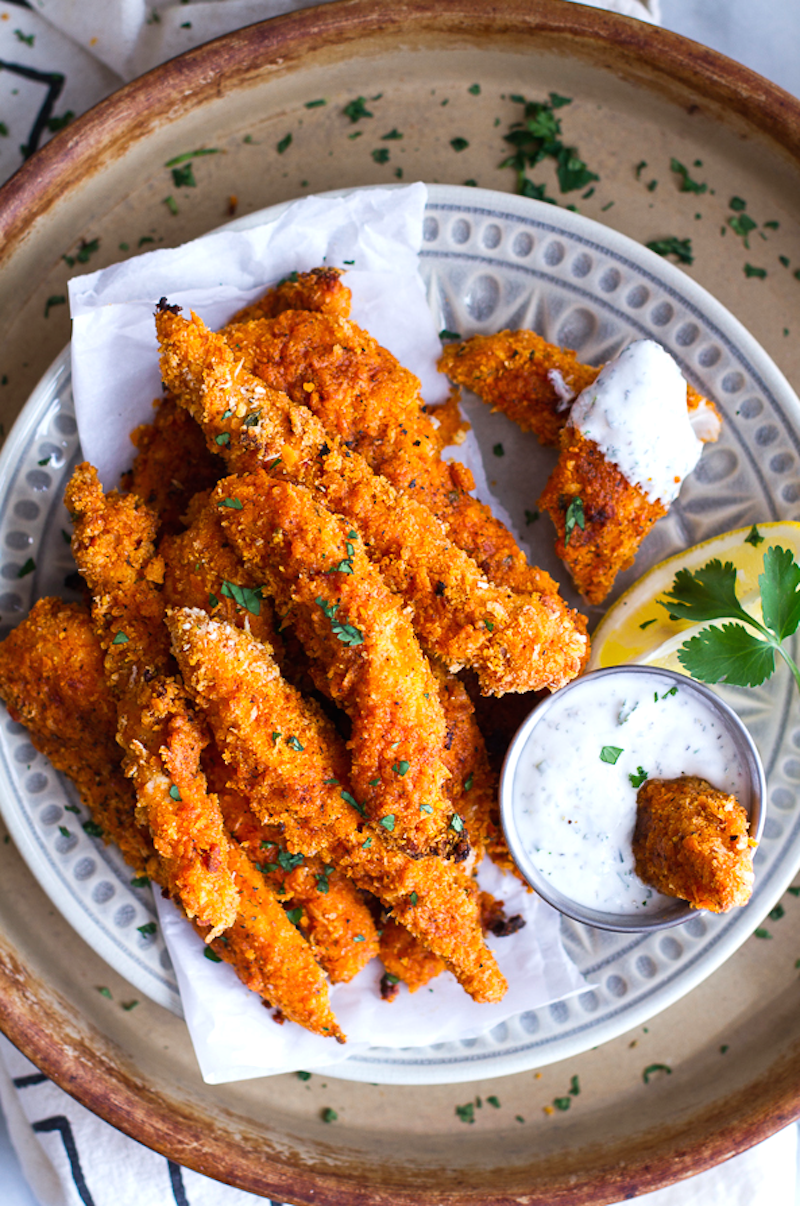 5.
Asian Lemon Chicken Tenders with Honey & Soy Sauce Glaze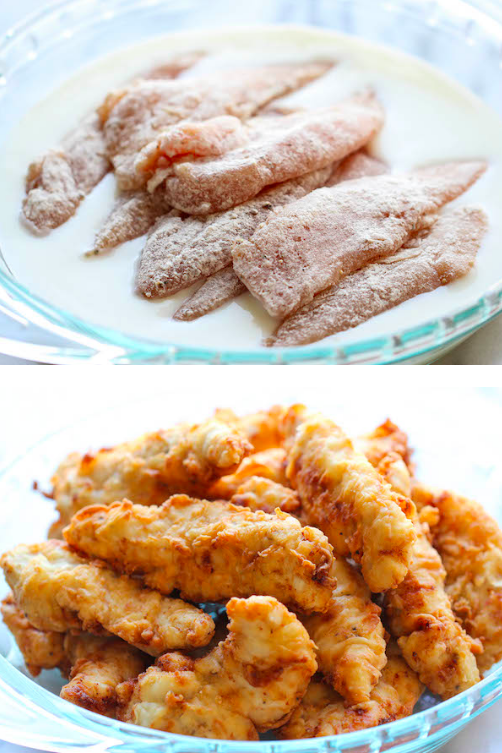 6.
Oven Baked Buttermilk Chicken Strips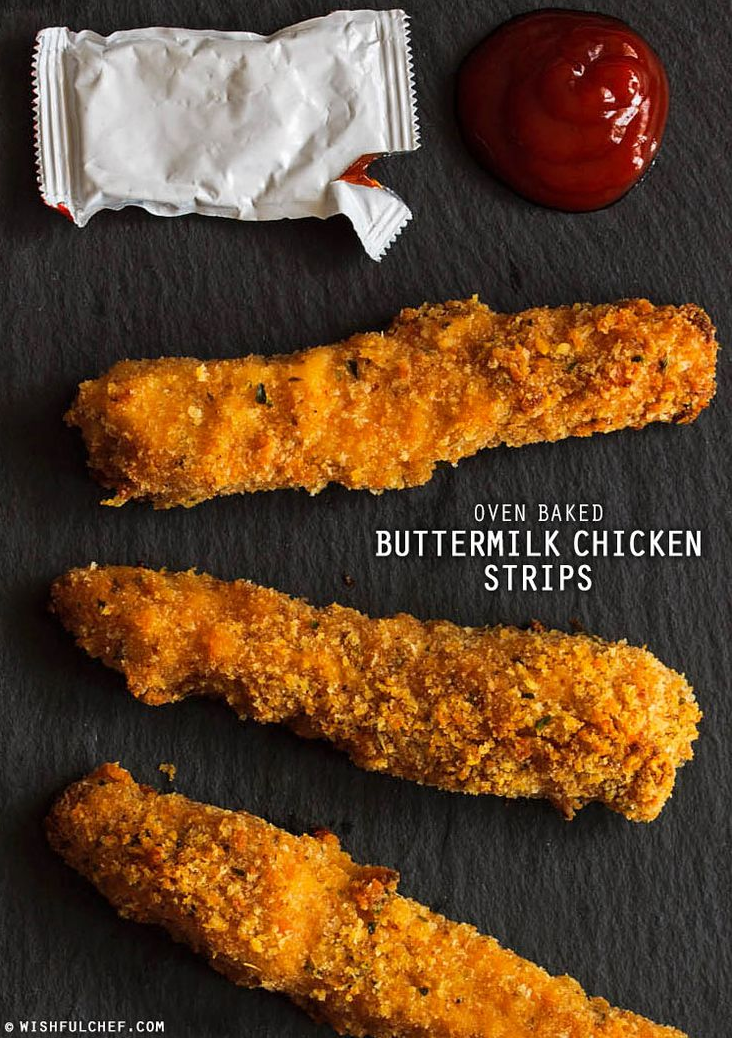 8.
Baked Firecracker Chicken Tenders
9.
Cracker-Crusted Oven Baked Chicken Tenders

10.
Copycat Applebees Oriental Chicken Salad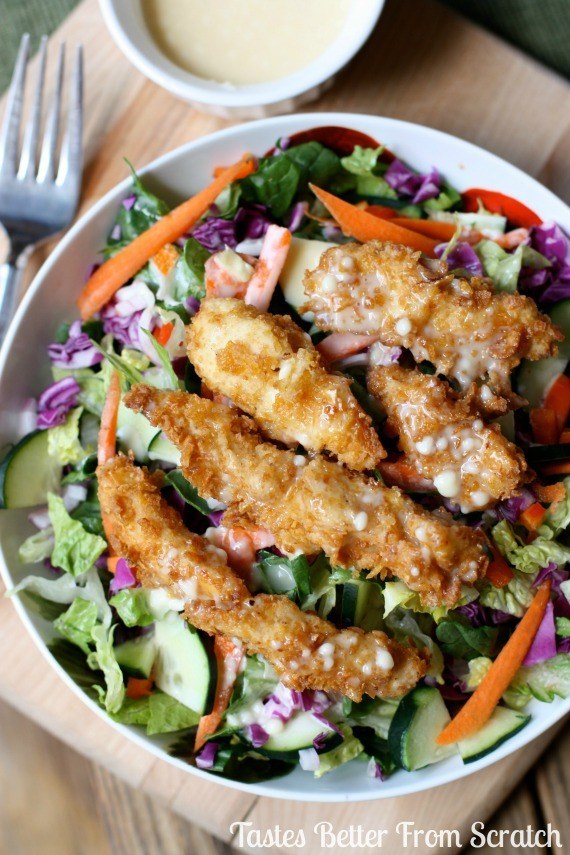 11.
Sweet & Sticky Chicken Strips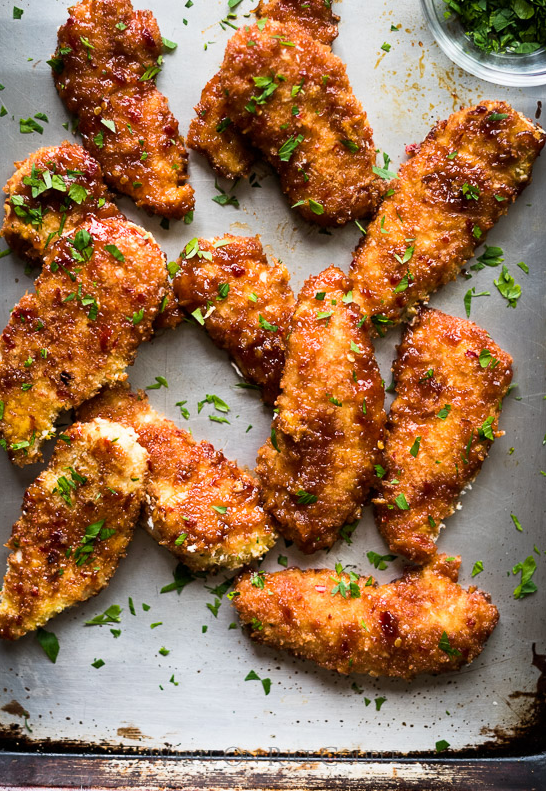 12.
Chicken Tenders Wrapped in Bacon, Brown Sugar, and Chili Powder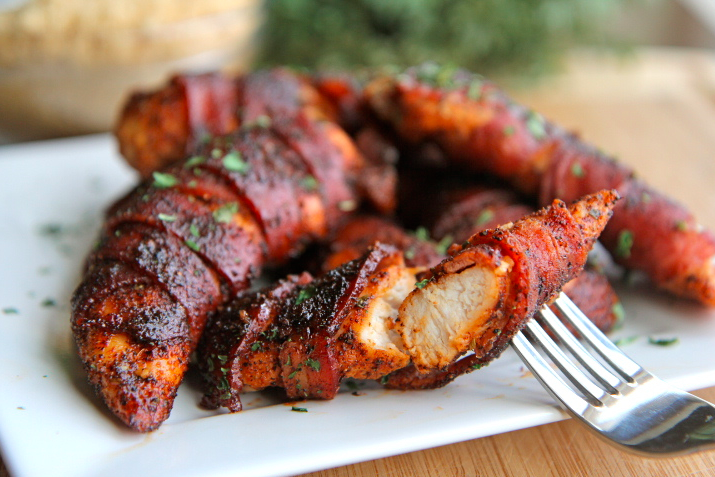 13.
Creamy Salsa Chicken Tenders with Sour Cream and Cilantro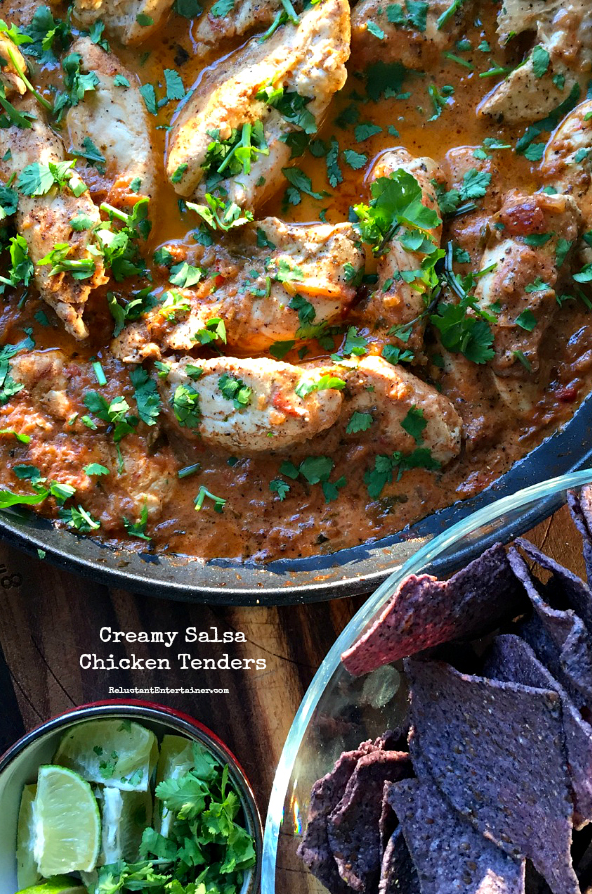 14.
Paleo Chicken Strips with Honey Dijon Sauce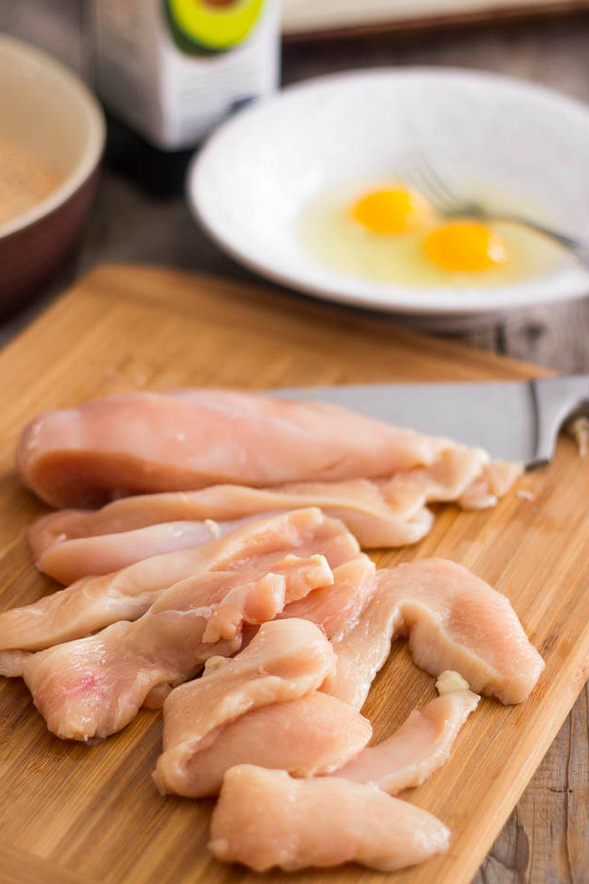 This version uses almond flour in the batter, but feel free to sub in all-purpose flour too. Get the recipe.
15.
Crispy Chicken Strips with Homemade Chimichurri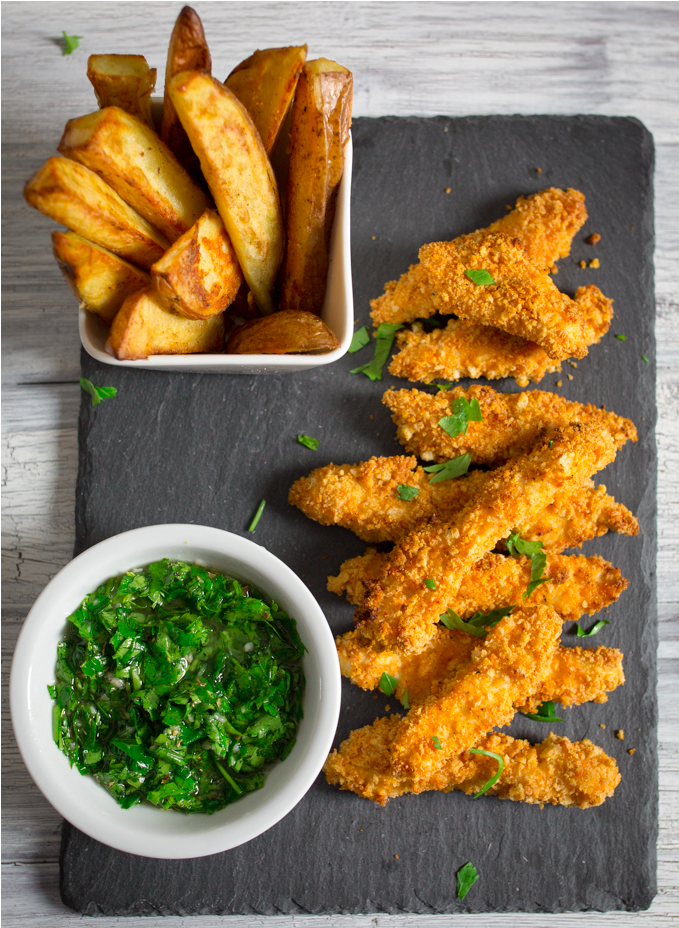 16.
Baked Pecan Crusted Chicken Tenders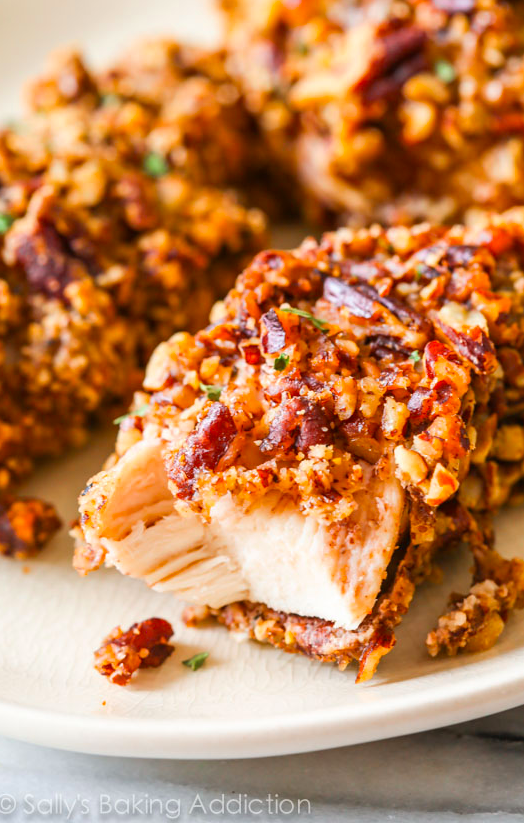 17.
Coconut Crunch Chicken Strips with Honey Mango Dipping Sauce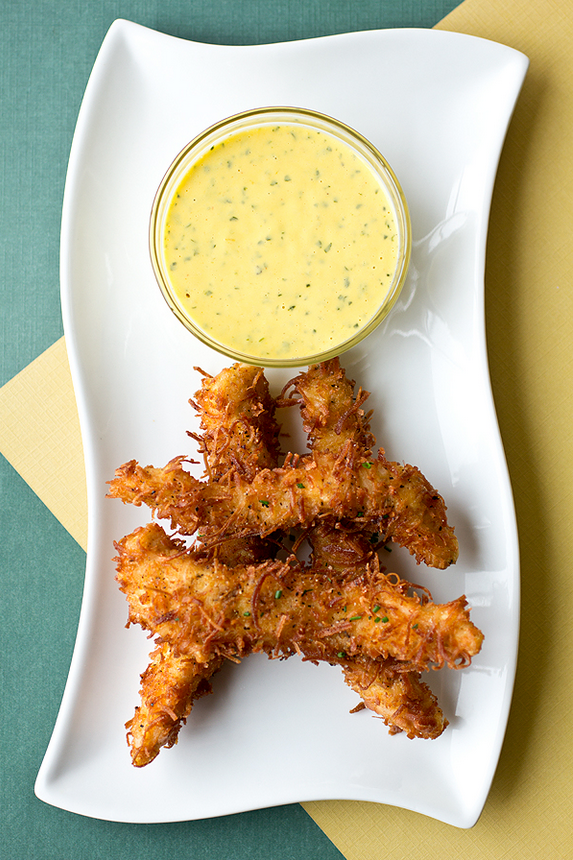 You could totally play Chicken Tender Jenga with these. Just saying. Get the recipe.
18.
Chicken Gyros With Feta and Olives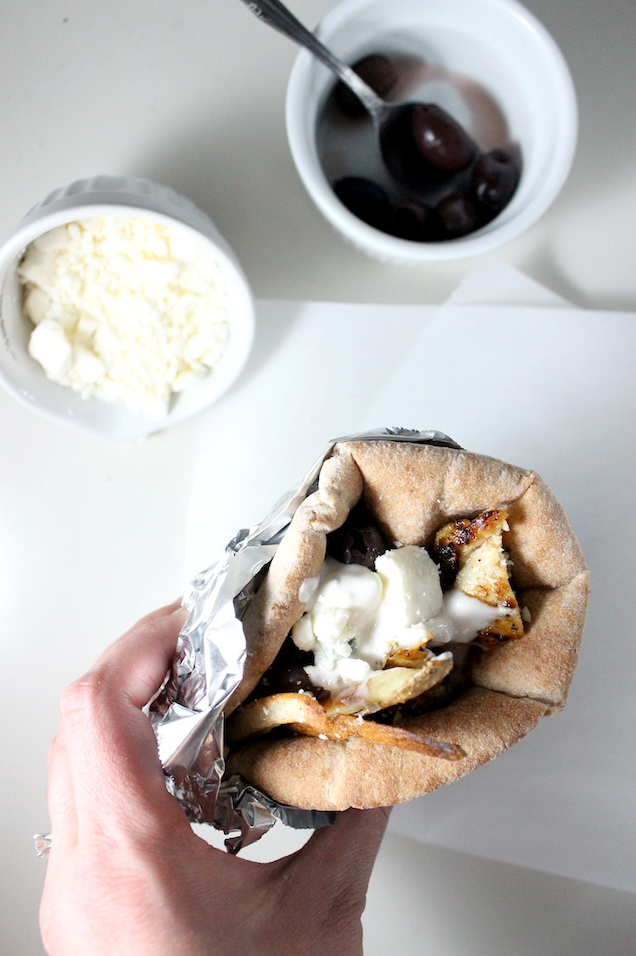 19.
Crock Pot Buffalo Ranch Chicken Tenders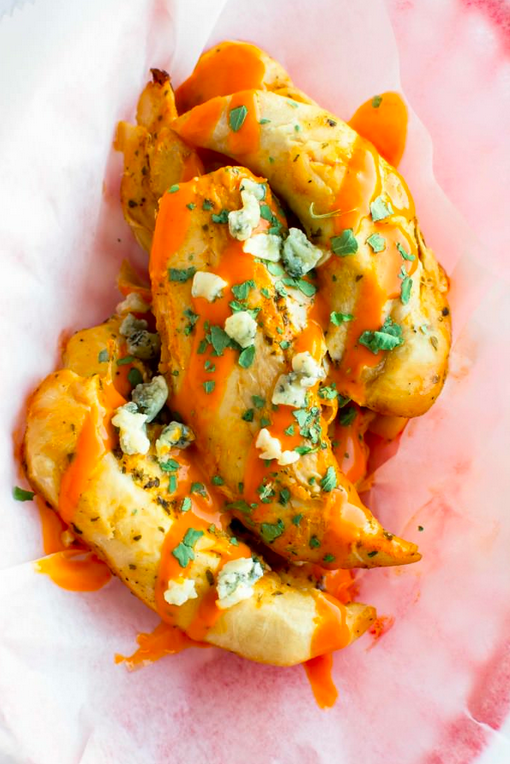 20.
Piña Colada Salad with Coconut Chicken Strips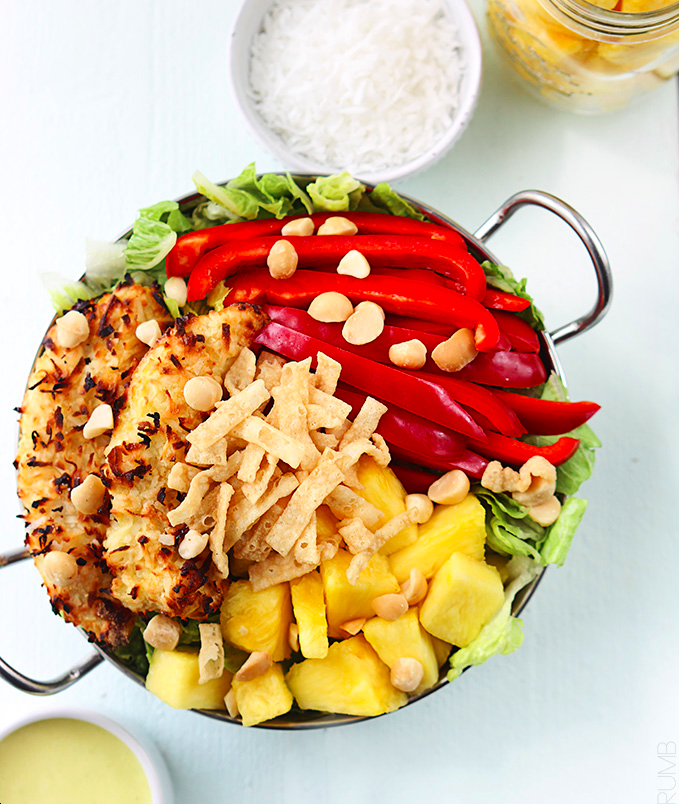 22.
Parmesan Baked Chicken Strips
23.
Crispy Quinoa-Crusted Chicken Strips with BBQ Honey Mustard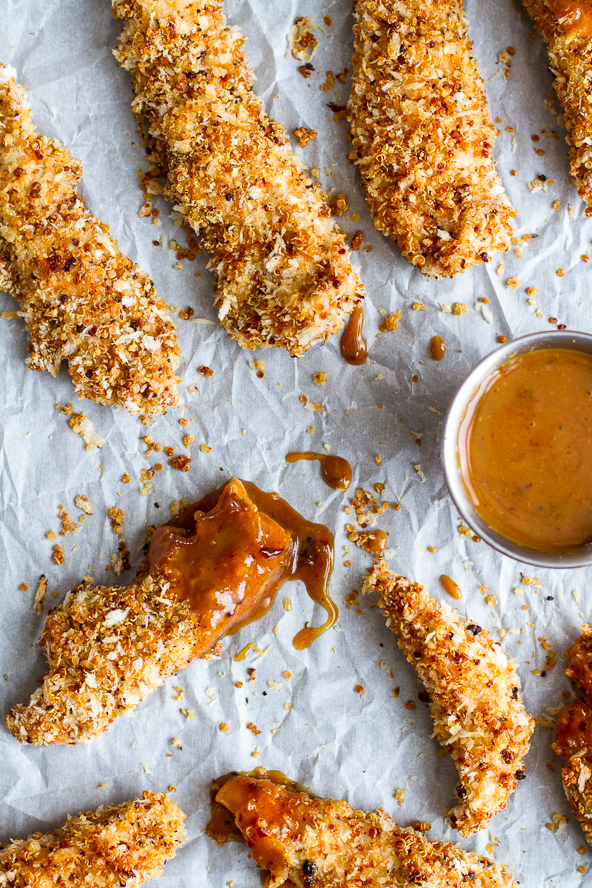 24.
Grilled Barbecue Chicken Wraps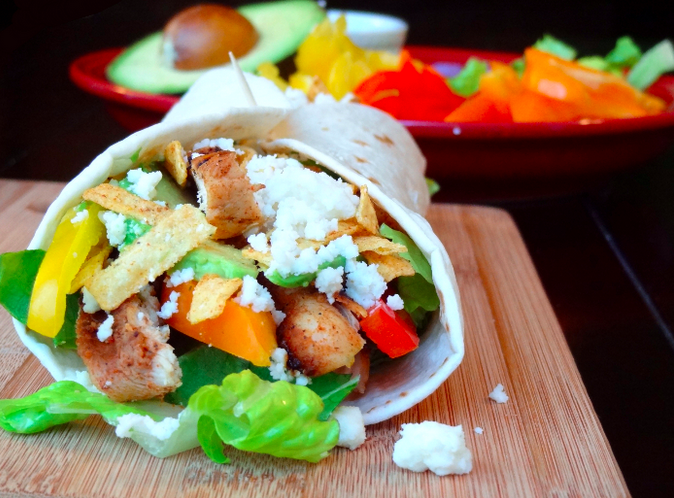 25.
Homemade Teriyaki Chicken Strips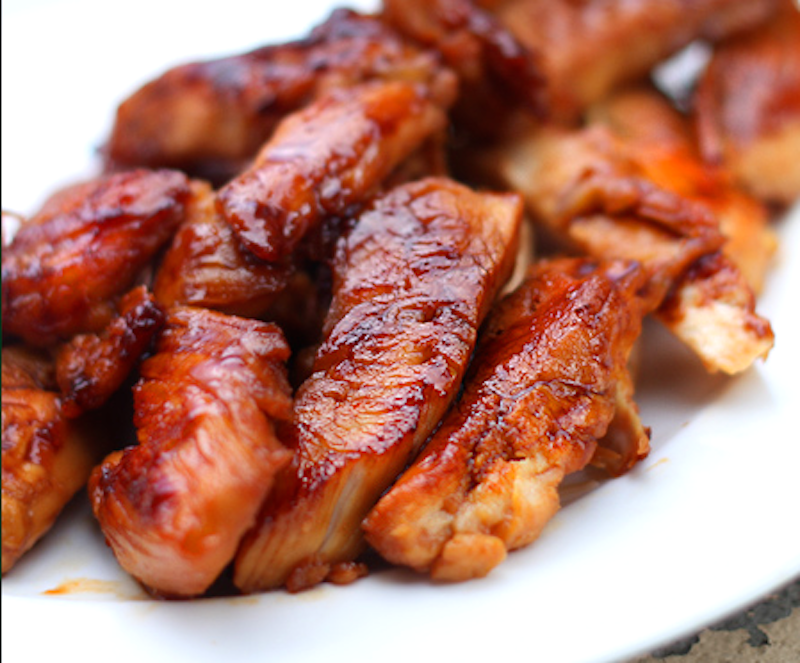 26.
Chicken and Bacon Pasta with Spinach and Tomatoes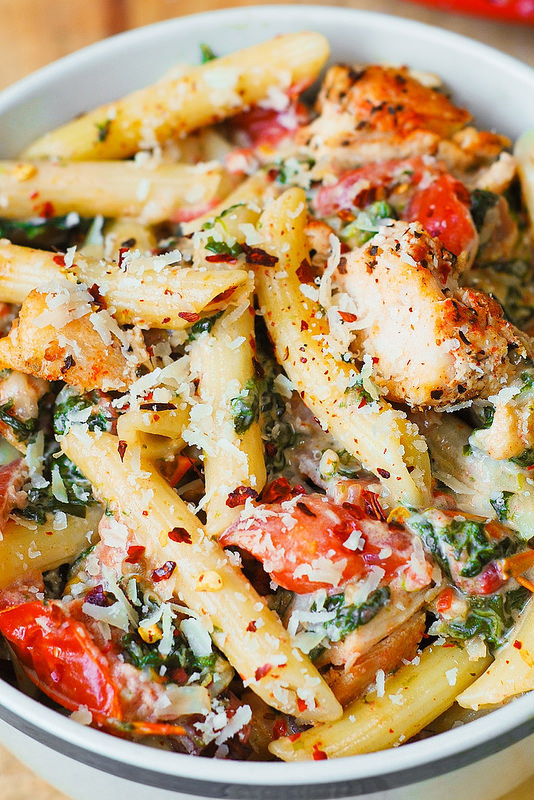 For even more delicious recipes and meal ideas, download the award-winning Tasty app for iOS and Android! 🍳