It's starting to feel like every morning I wake up to a new notification on my phone that some power-hungry Hollywood creep has been exposed for sexual harassment/sexual assault/rape, etc. The sheer volume of men and women that have been affected by this makes me sick, but it's a bittersweet sick feeling. I'm glad we're finally exposing them. We're finally airing out the dirty laundry. We're getting angry, and I think it's working to make society aware of the magnitude of the issue. As I scroll through Twitter, however, I am stunned to still see huge amounts of victim blaming.
Why did you wait so many years to say anything?
What was a 14-year-old doing at an adult party?
I can't believe you would just ruin House of Cards for attention.
Some lovely tidbits from the Anthony Rapp/Kevin Spacey allegations.

More "Hollywood elites" looking for their 15 minutes of fame.
These women knew what they were signing up for. I don't feel any sympathy.
So they let him assault them and then they starred in his movies and still got rich?
Things I saw post-Harvey Weinstein exposé.
Why are we like this? It's upsetting, but not shocking.
I'm a feminist in the by-the-book definition of the word. I think men and women should be equal socially, economically, and politically. I do not hate men by any means. I have to say this so people in the comments don't go "great, another Feminazi", which by the way, I think is like the worst nickname ever. Are you seriously equating feminists with Nazis? Literal NAZIS? Y'all, that is not cool. That's another tangent, though.
Anyway, when the #MeToo hashtag popped up on Twitter a few weeks ago, it really was empowering to see women coming together to let the world know the magnitude of the problem. It was late Sunday night, I couldn't sleep, and I was scrolling through the tweets when I came across one from user @AlWilson725 (he has since blocked me, because that's how mature men handle intelligent women in 2017) stating "When women signal that they are sexually available, men will pay attention. How about no sex before marriage? 90% of problem gone. #MeToo".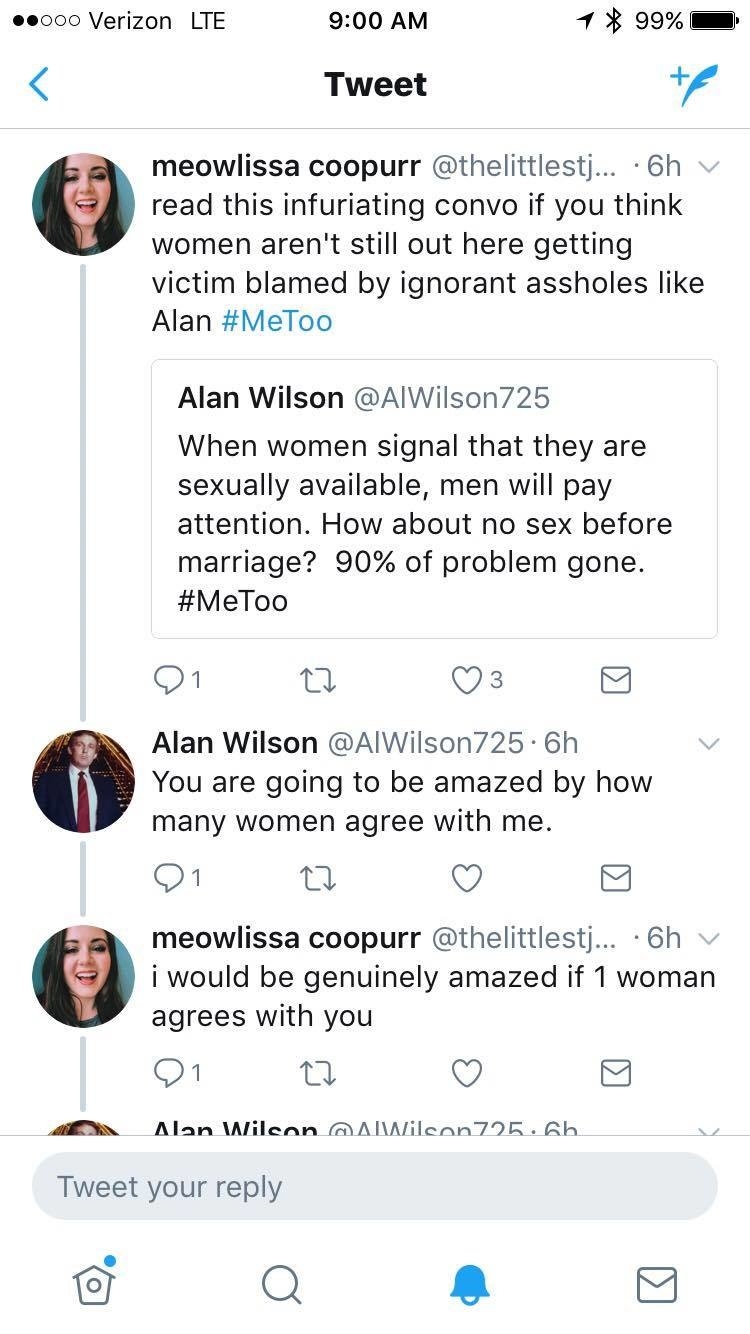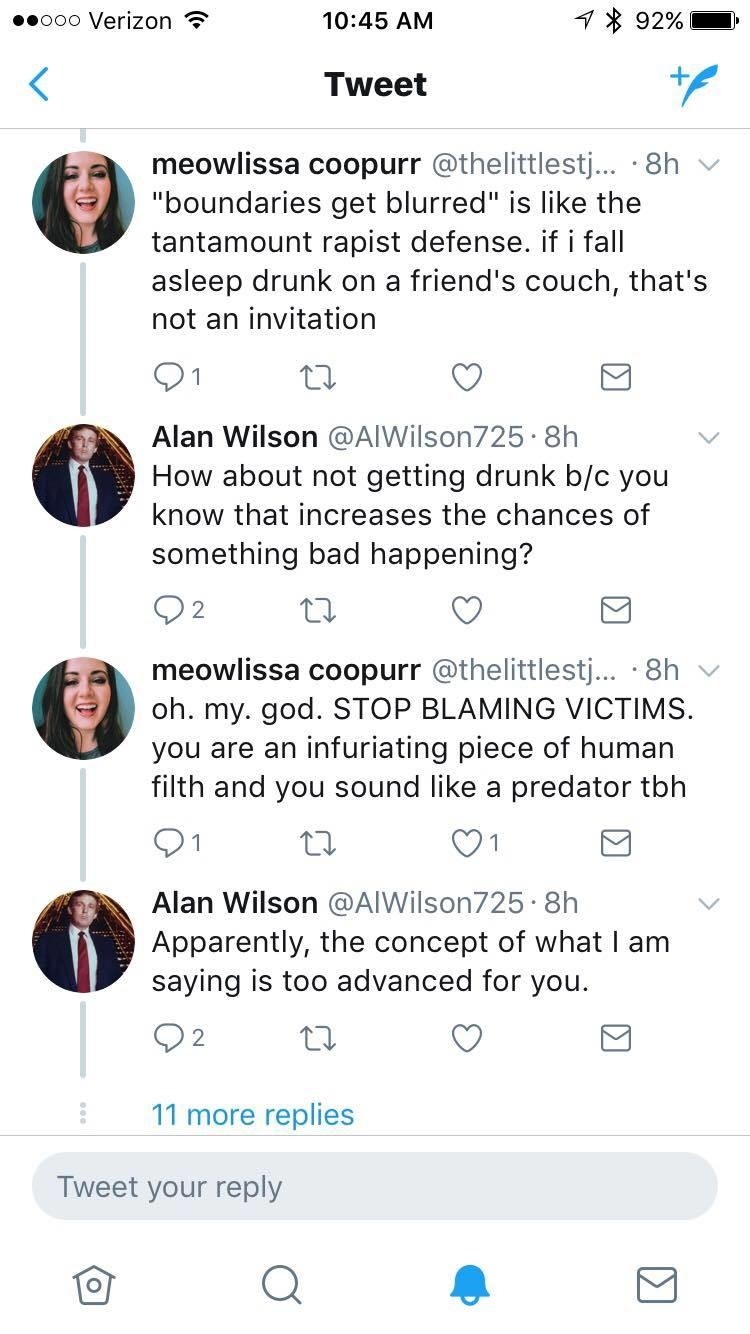 This post was created by a member of BuzzFeed Community, where anyone can post awesome lists and creations.
Learn more
or
post your buzz!