Chocolatey Peanut Butter Swirl Brownies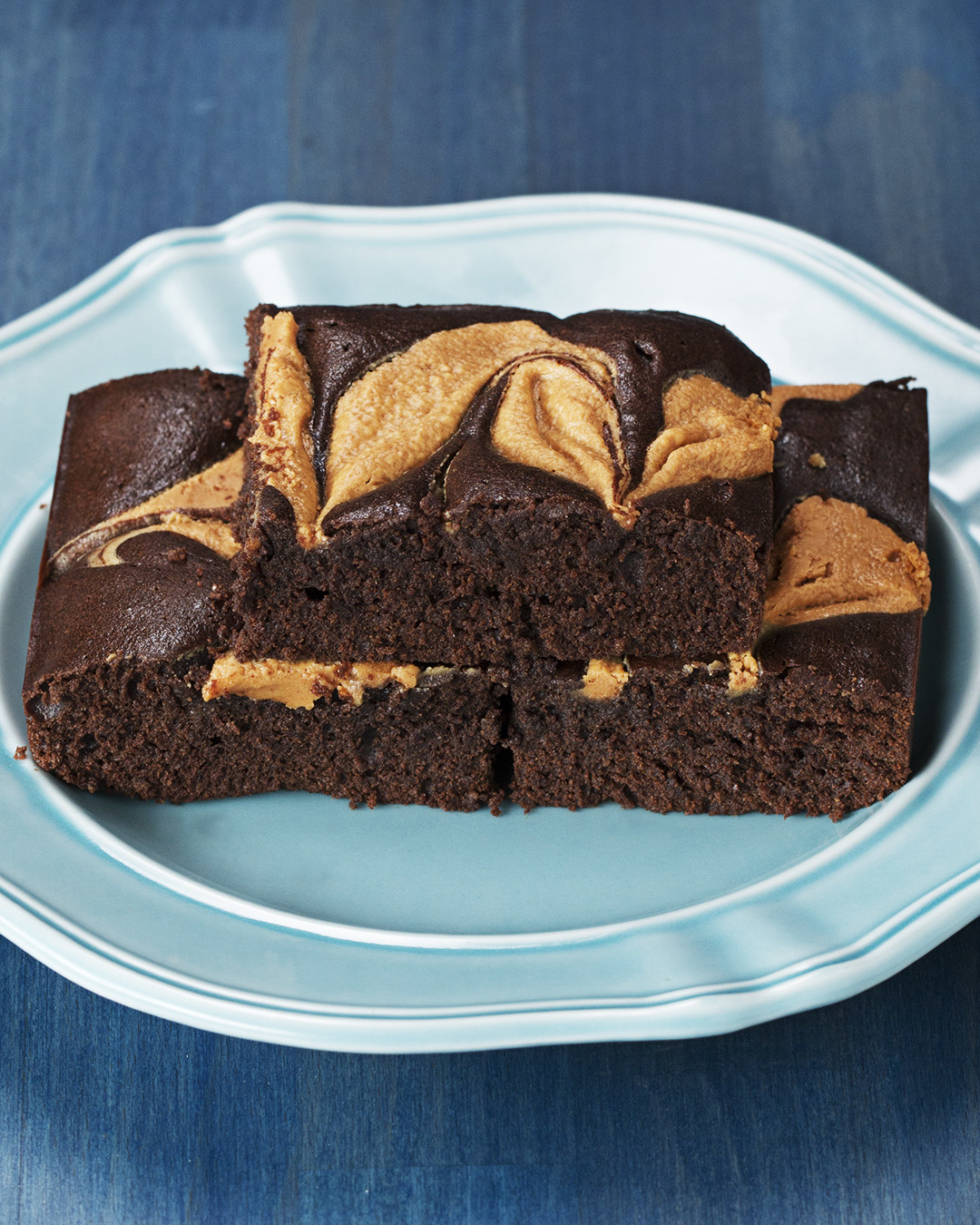 INGREDIENTS
Peanut Butter Mixture:
¾ cup creamy, unsalted, sugar-free peanut butter
2 tablespoons maple syrup
2 tablespoons coconut oil, melted
½ teaspoon pure vanilla extract
¼ teaspoon salt
Brownie Batter:
6 ounces dark chocolate, cut into chunks
½ cup coconut oil
3 large eggs
¼ cup brown sugar, lightly packed
¼ cup maple syrup
2 teaspoons pure vanilla extract
⅔ cup whole wheat flour
½ teaspoon baking powder
¼ teaspoon salt
PREPARATION
1. Preheat oven to 325˚F/170˚C.
2. In a small mixing bowl, combine peanut butter, coconut oil, maple syrup, vanilla extract, and salt. Mix until combined. Set aside.
3. Place chocolate and coconut oil in a medium-sized microwave safe bowl.
4. Microwave on high for 15 second intervals stirring in between until chocolate is melted. Let cool.
5. Add eggs, maple syrup, brown sugar, and vanilla extract. Mix until combined.
6. Add flour, baking powder, and salt. Mix until combined.
7. Pour brownie batter into a greased, parchment lined, 8 inch by 8 inch baking pan making sure that the parchment is overlapping the pan.
8. Pour peanut butter mixture in several stripes across the top of the brownie batter.
9. With a knife, swirl the peanut butter mixture into the brownie batter.
10. Bake for 25-30 minutes.
11. Let cool before cutting.
Enjoy!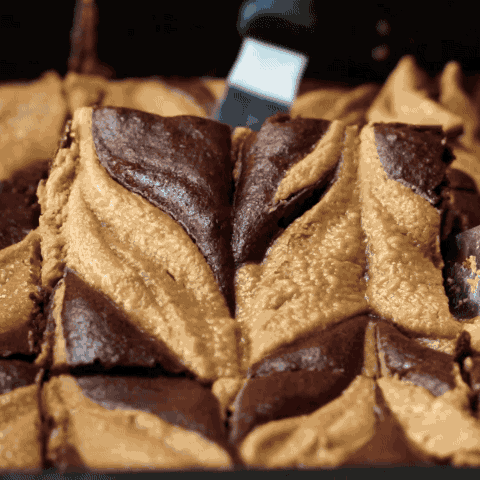 Looks like there are no comments yet.
Be the first to comment!