This post has not been vetted or endorsed by BuzzFeed's editorial staff. BuzzFeed Community is a place where anyone can create a post or quiz.
Try making your own!
This Girl Threw A Funeral For The Old Taylor Swift Because We All Needed To Mourn RN
The Old Taylor can't come to the phone right now...
Here's what the guests saw as they entered the house: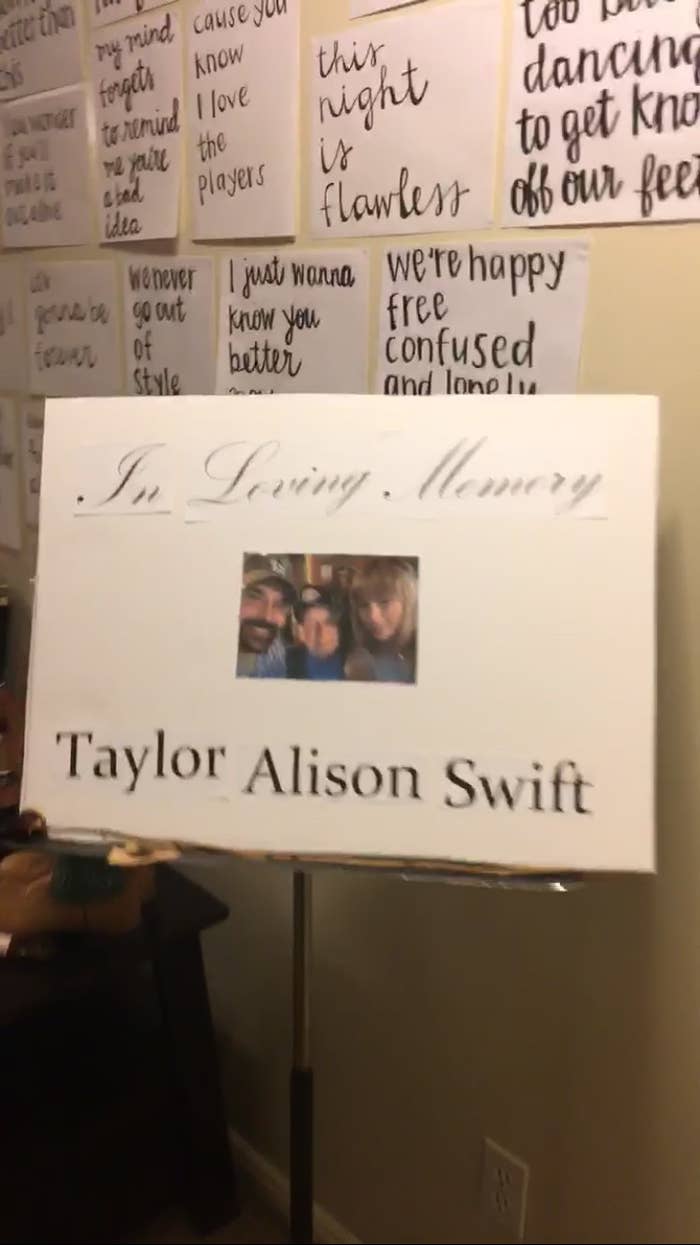 as well as some special artifacts from Taylor's life,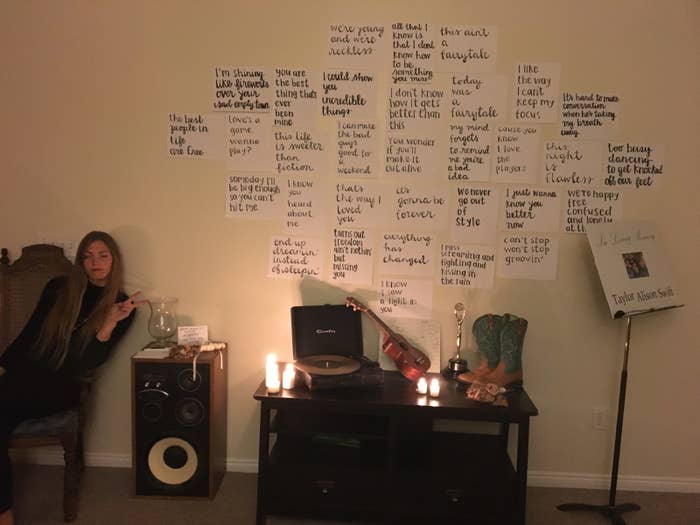 a slideshow commemorating her life,
and food (because this is a classy event, duh).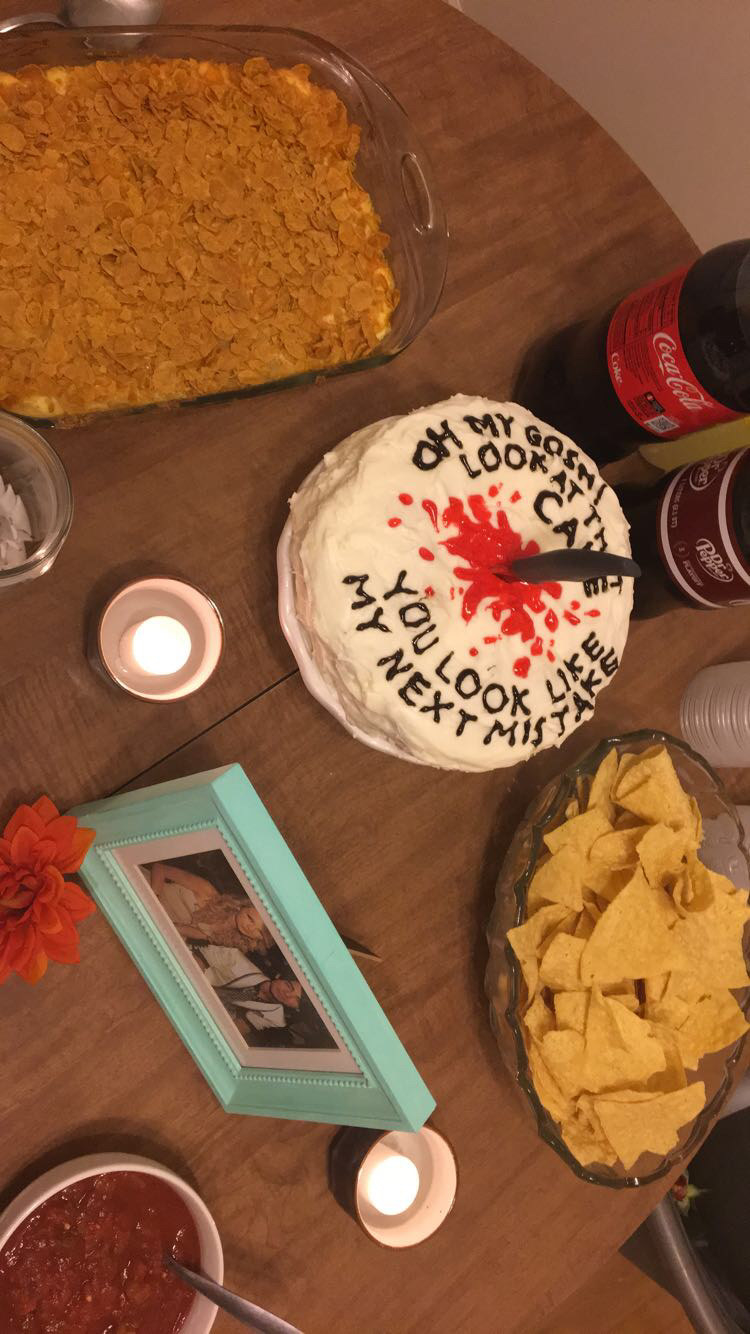 There was a "Pin the Lips on Taylor" station to remember two of her favorite things—lipstick and kissing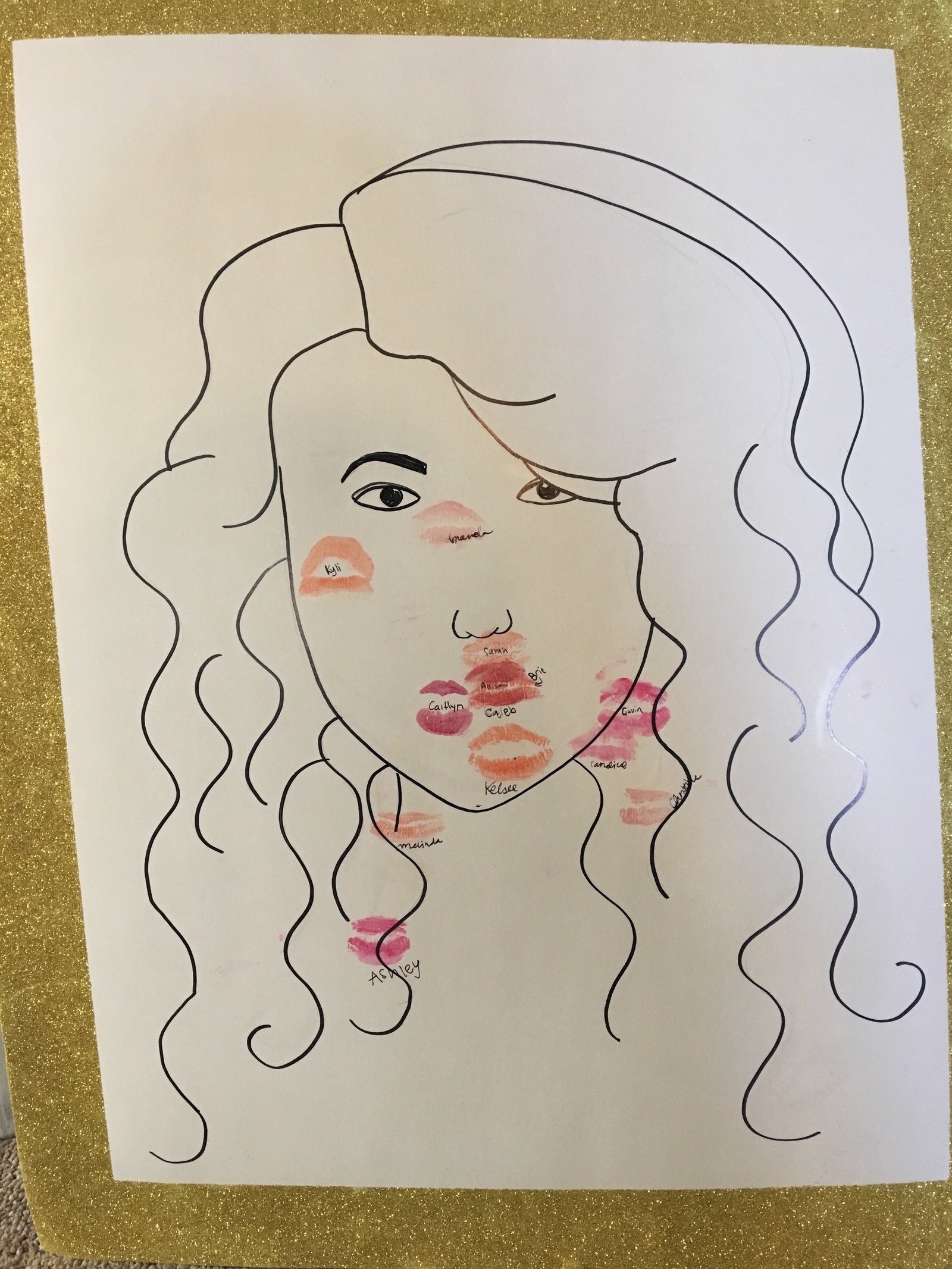 Guests eulogized Taylor by recording their favorite memories of her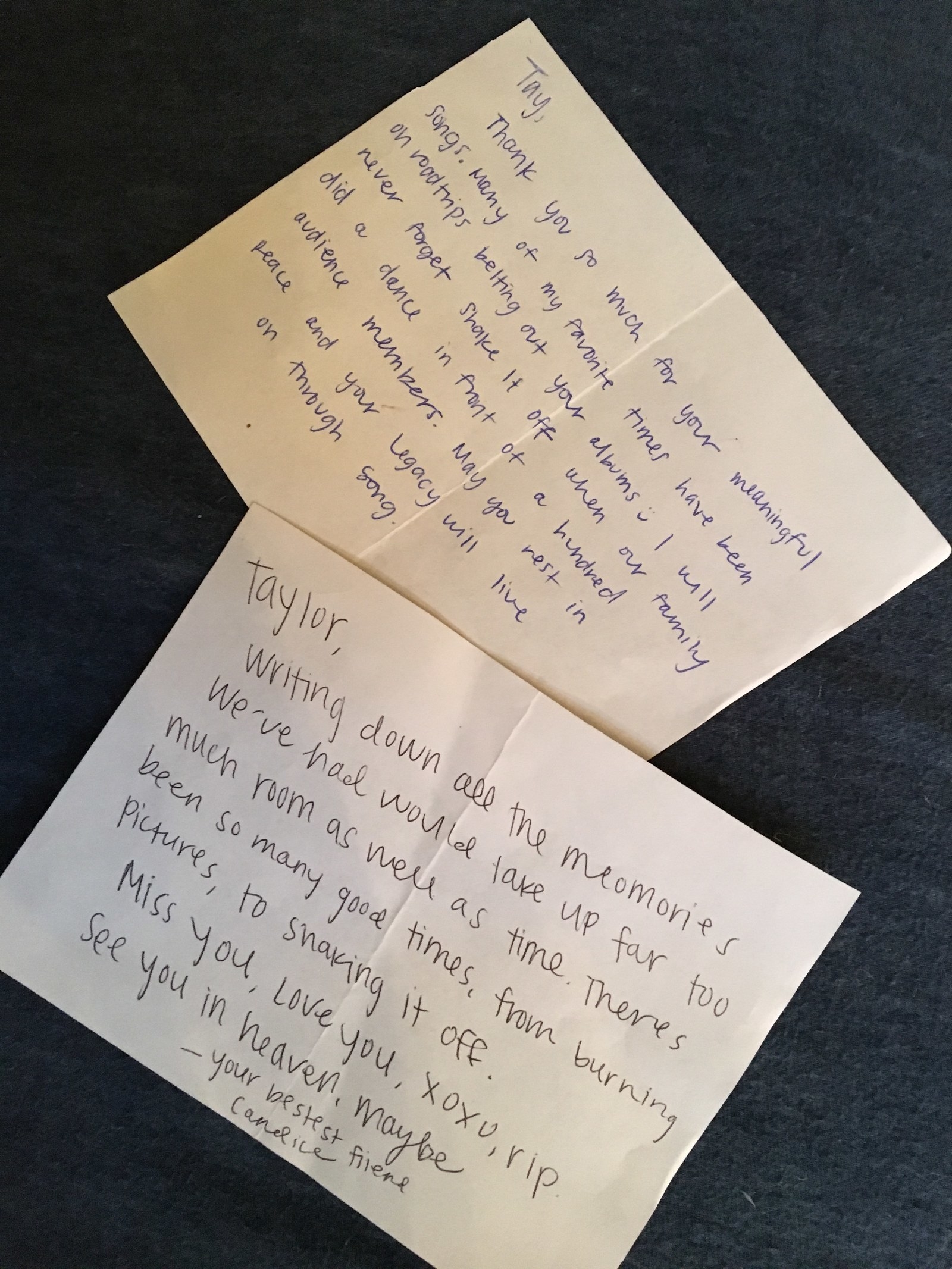 If they weren't wearing the traditional black, guests dressed up as different versions of the old Taylor
But most importantly, there was a viewing, so mourners could properly pay their respects.