After Ned learned the true parentage of Joffrey he mercifully told the Lannisters to flee instead of exposing them. Varys asks Ned "What madness led you to tell the queen?"... and Ned replies...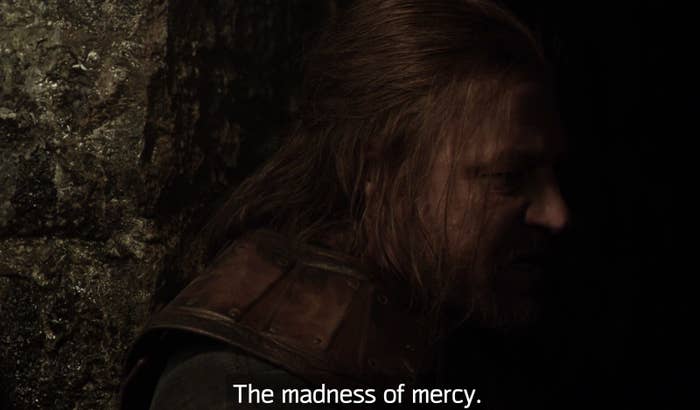 Varys tells him that his mercy killed the king. Note: Ned wanted Cersei to flee in order to keep her secret, just as he had kept Jon's true parentage secret.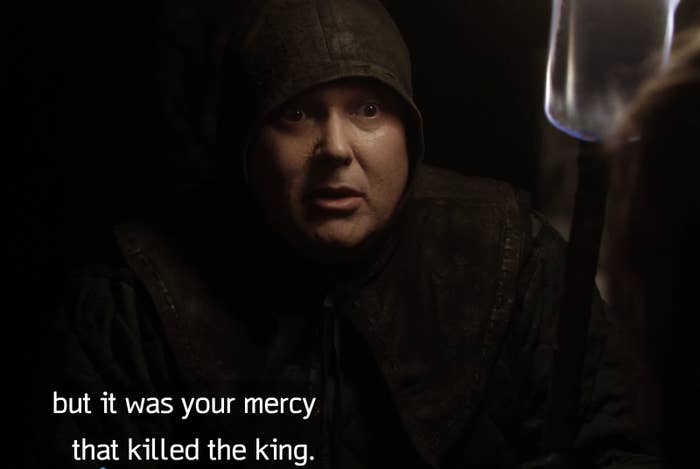 After Ned is arrested Joffrey tells Sansa that Ned must confess "or there'll be no mercy for him." Sansa says "he will".
At the Ned's confession the Grand Maester says "the gods are just but our beloved Baelor also taught us they can be merciful."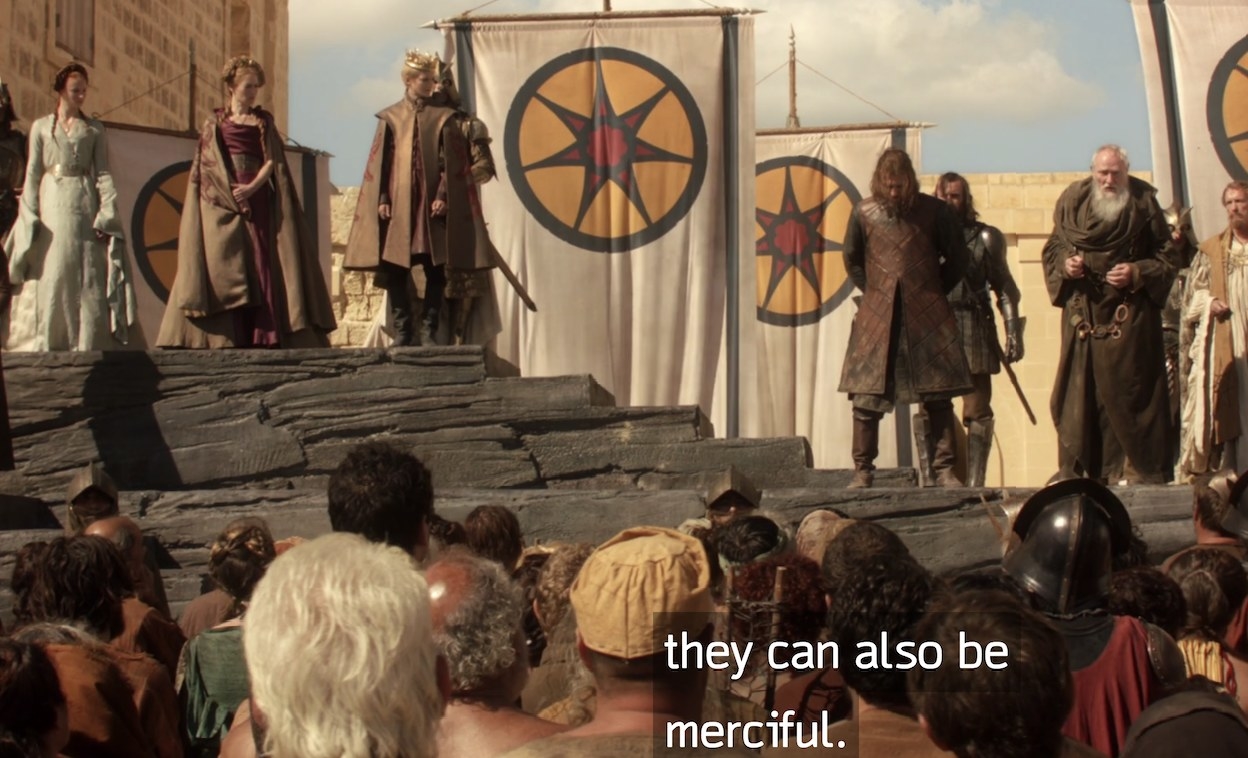 And who is standing in the shadow of Baelor's statue? Arya.
And at Ned's confession Joffrey says that Sansa...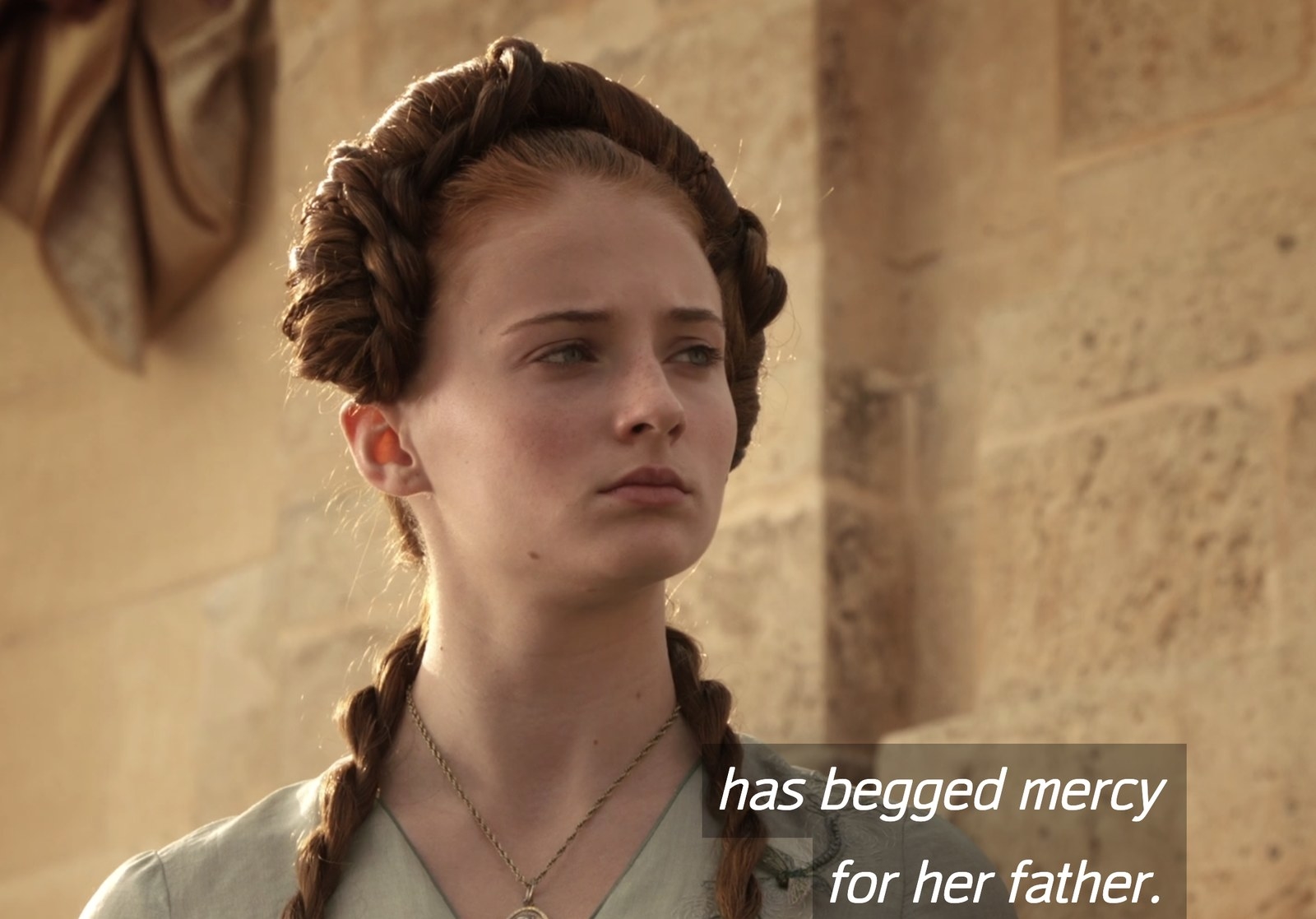 So because Ned has confessed there will be mercy for him, but what if mercy is a who? Arya even says her name is Mercy when she speaks with the actress playing Cersei.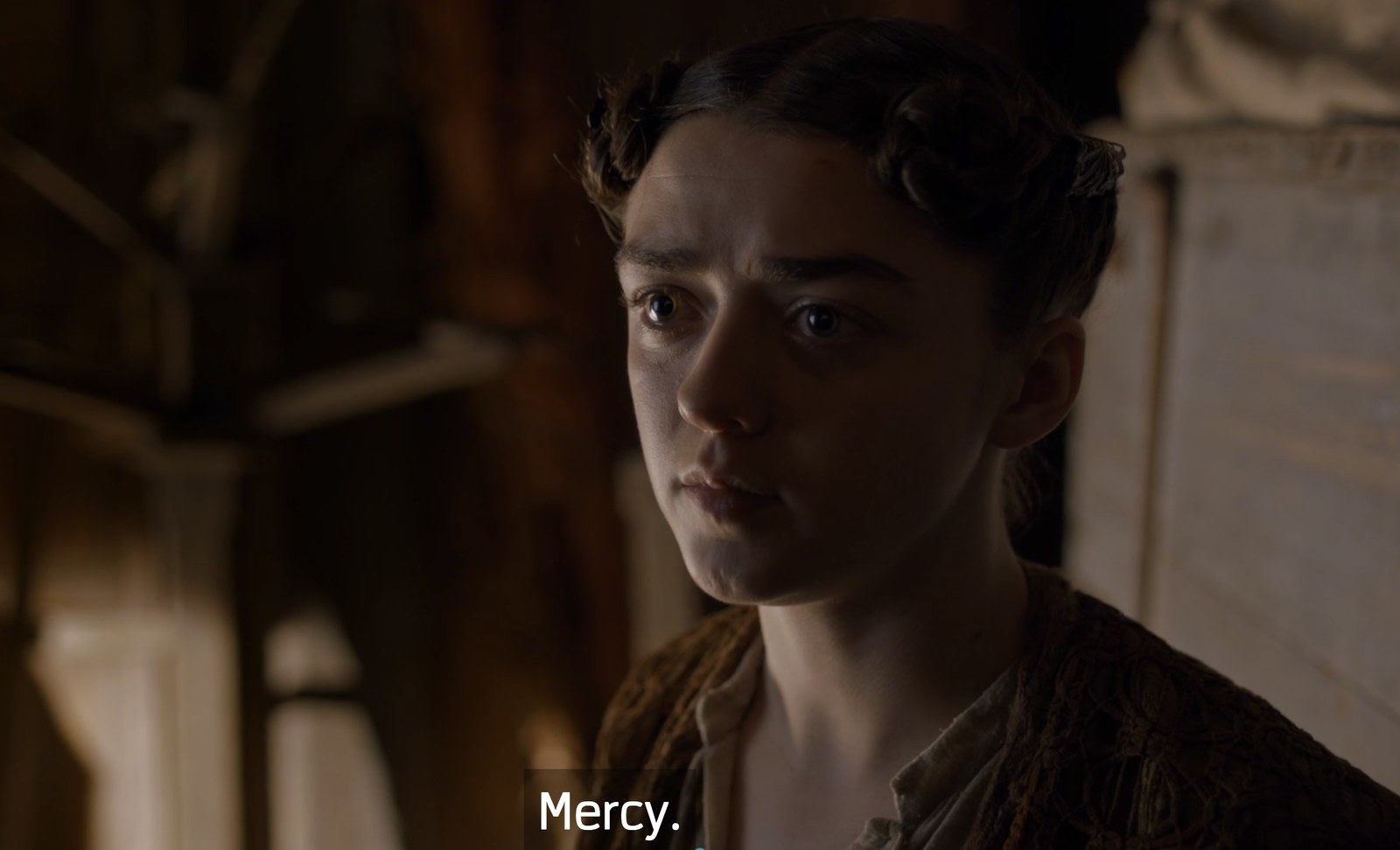 The actress responds: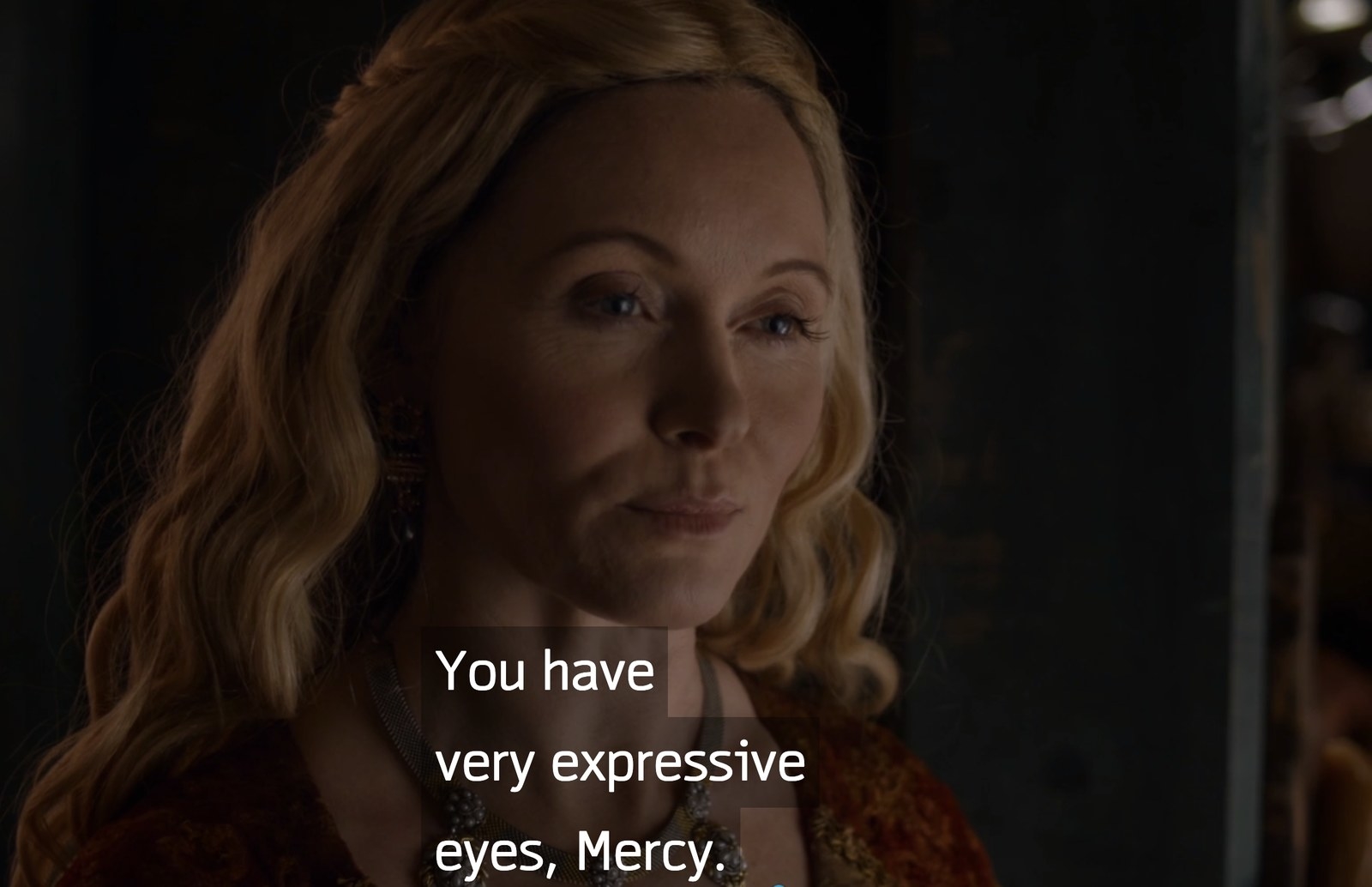 Arya later tells the actress: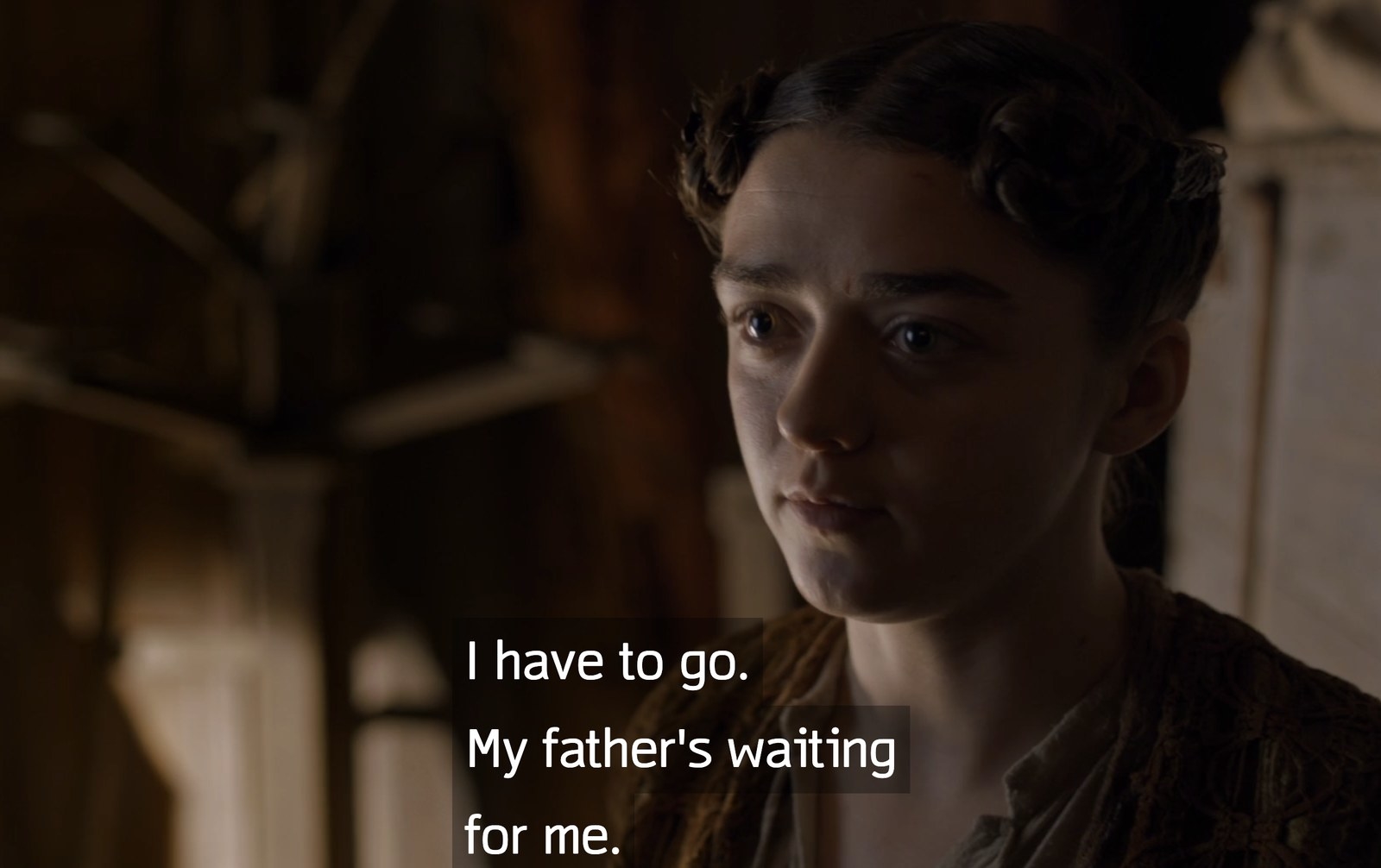 Originally, I thought Arya will return to the statue of Baelor and kill Cersei from that perch. She has been practicing archery throughout season 8. ...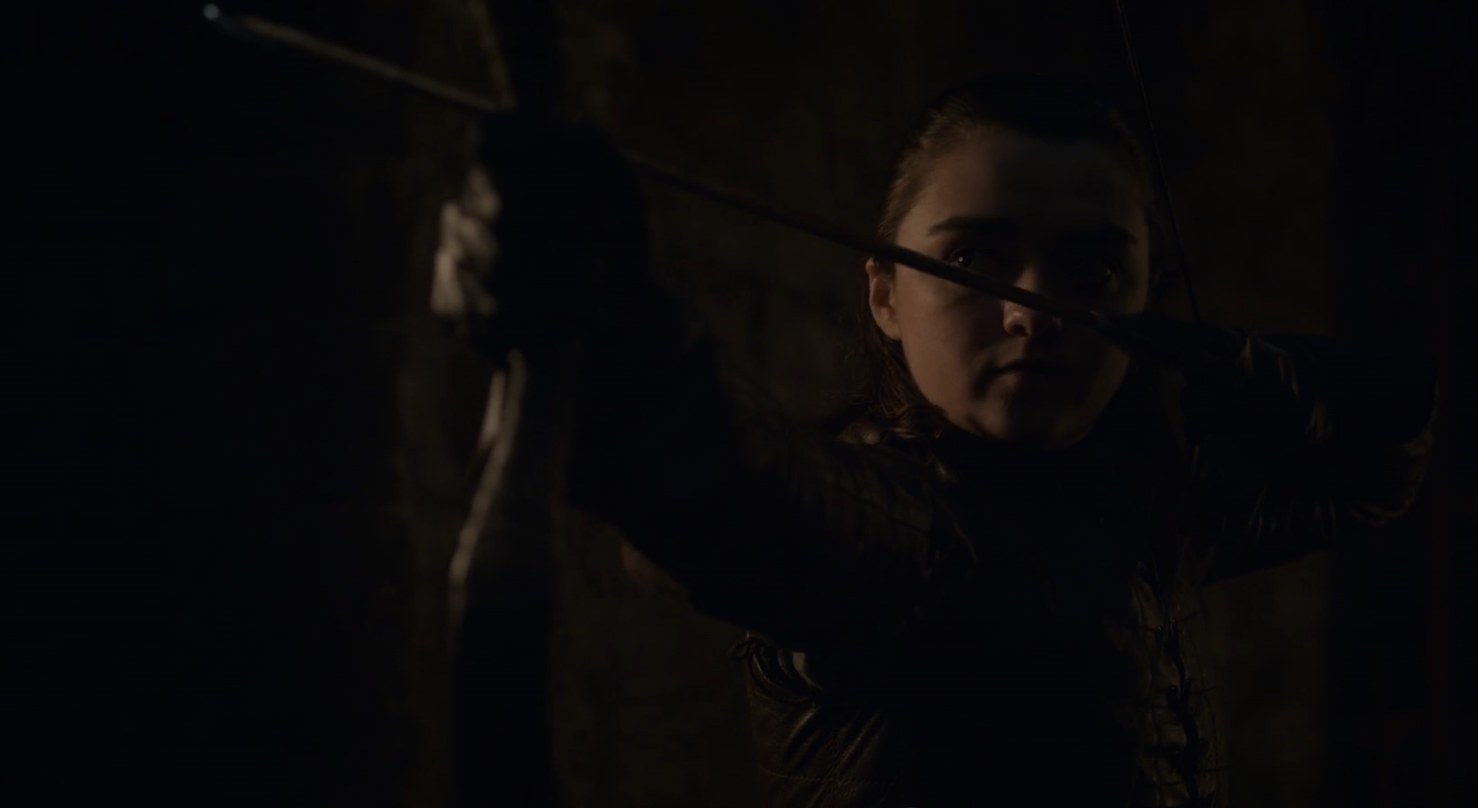 But then I realized the statue was likely destroyed when Cersei blew up the Sept. Therefore, I needed a new location. And what comes into focus right as Euron tells Cersei "she's coming for you"? … and Cersei turns around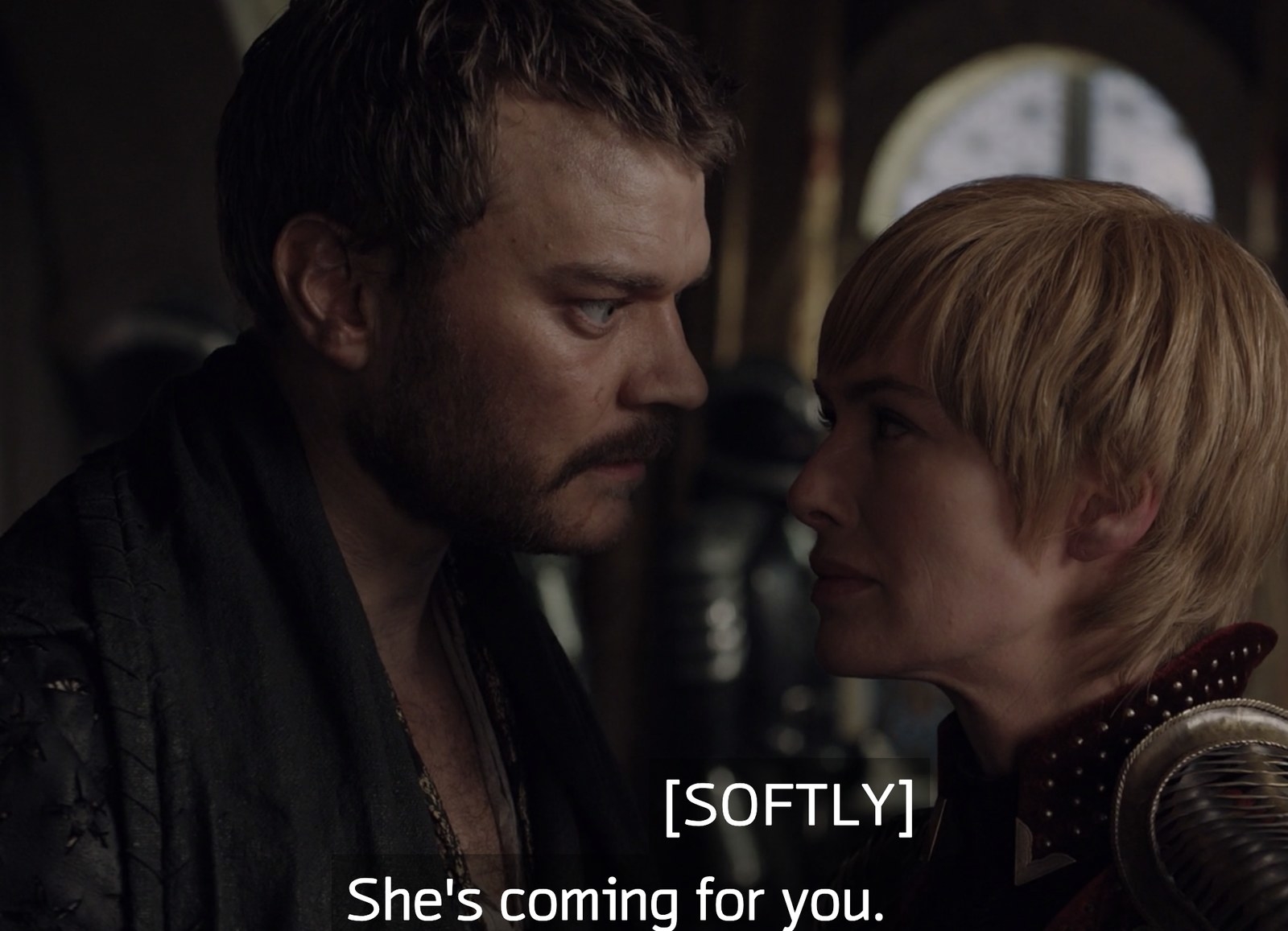 A parapet that is within an arrow's reach comes into focus, as Cersei looks at her human shields. (It does look like there may be barrels of wildfire there that could come into play).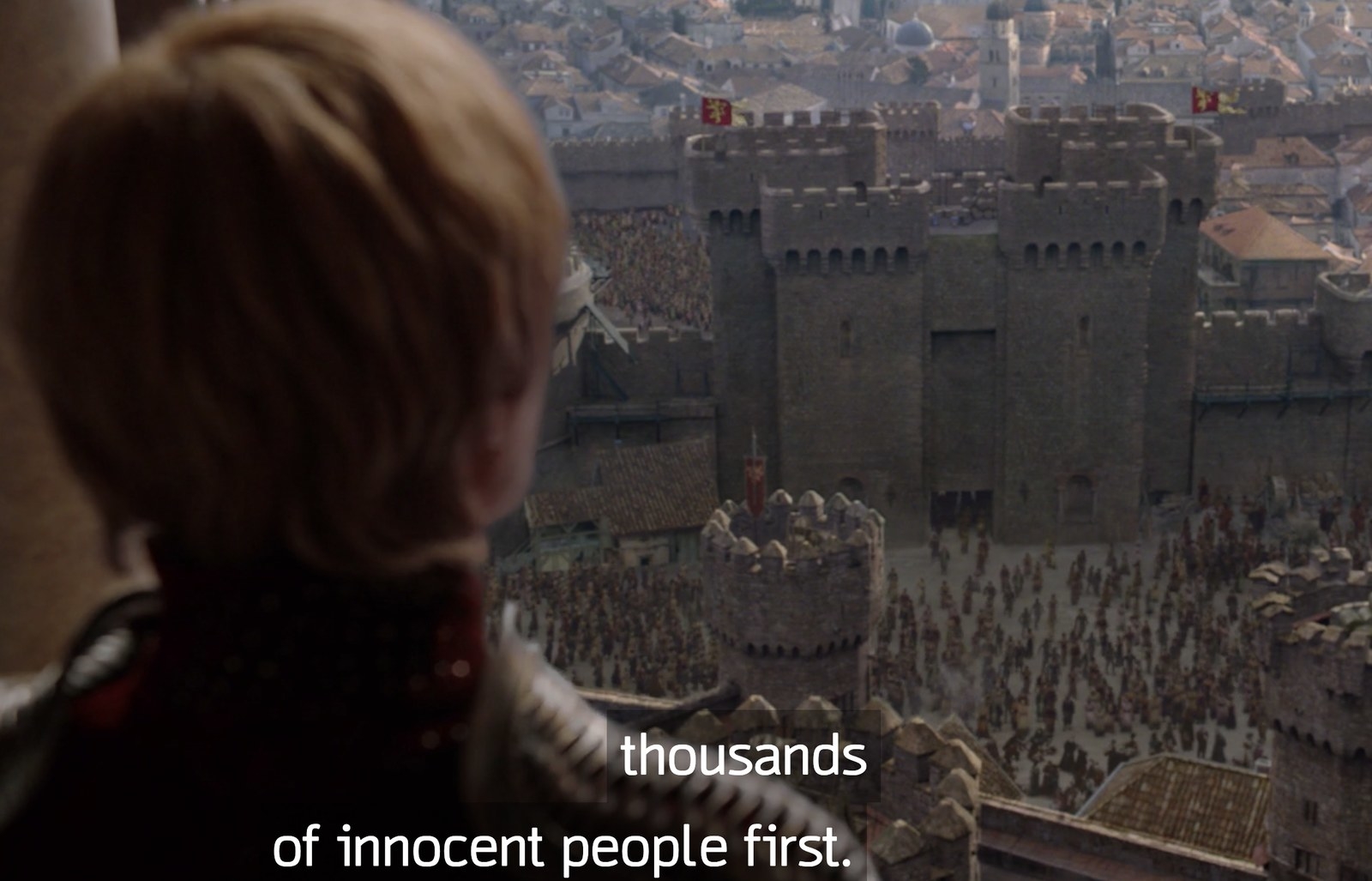 And how did we first meet Arya in Season 1?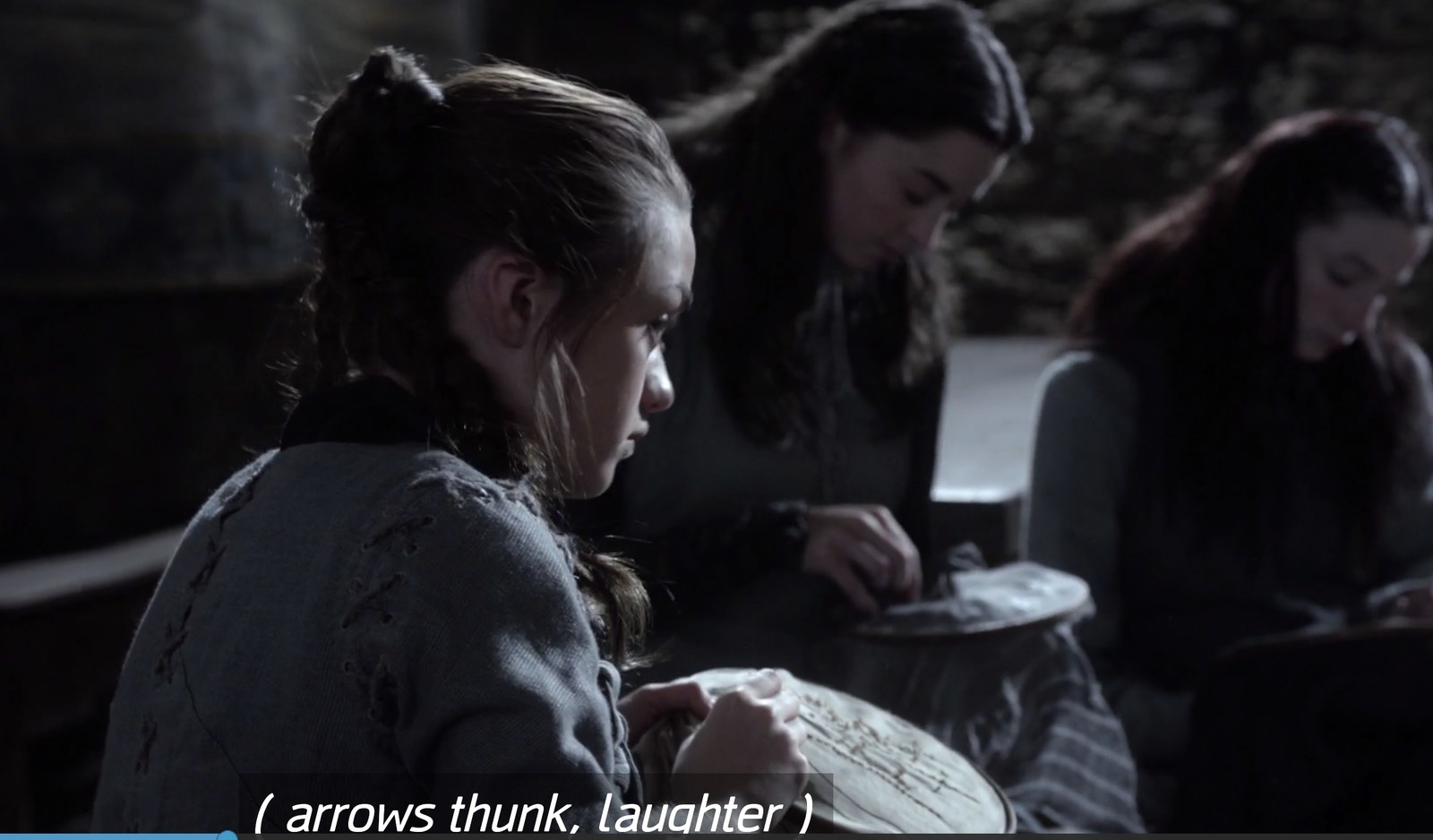 And who was a marksman at 10? -- Ned asks...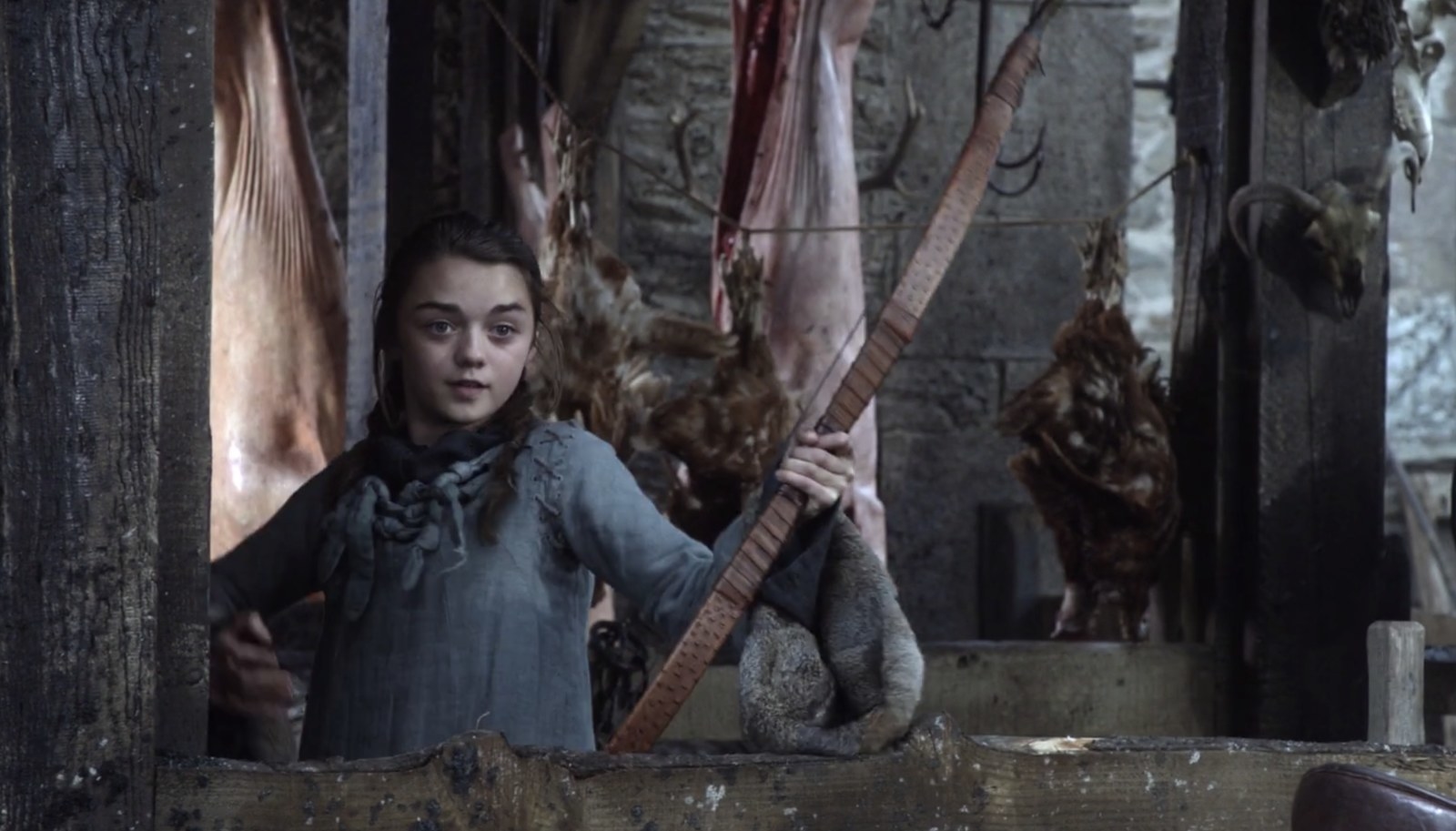 Interestingly, when Cersei meets Dany by the castle wall she has archers that look like this: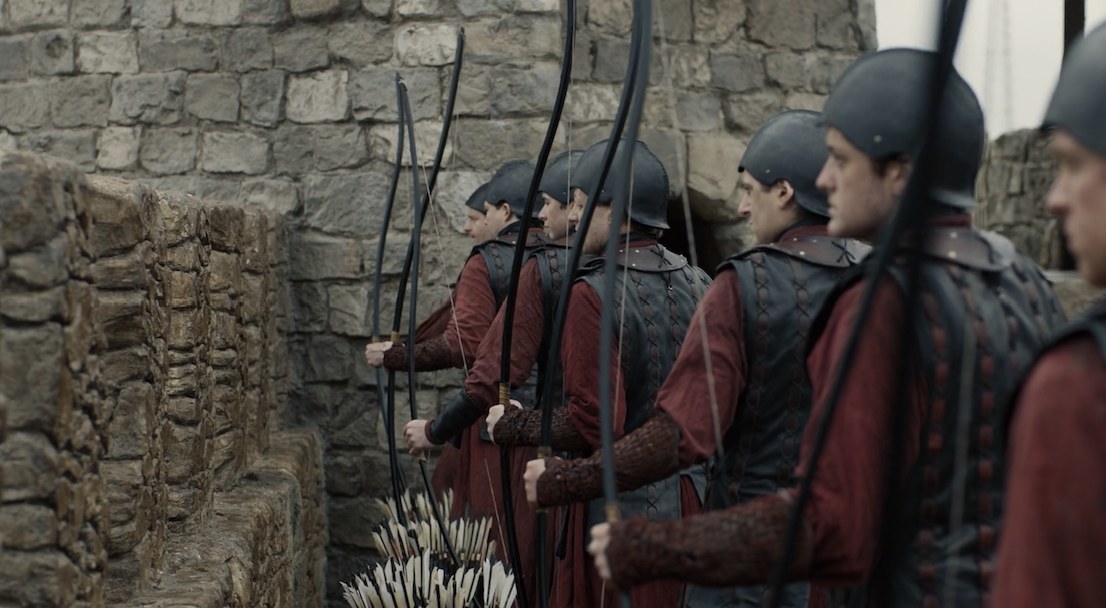 Doesn't that helmet look familiar?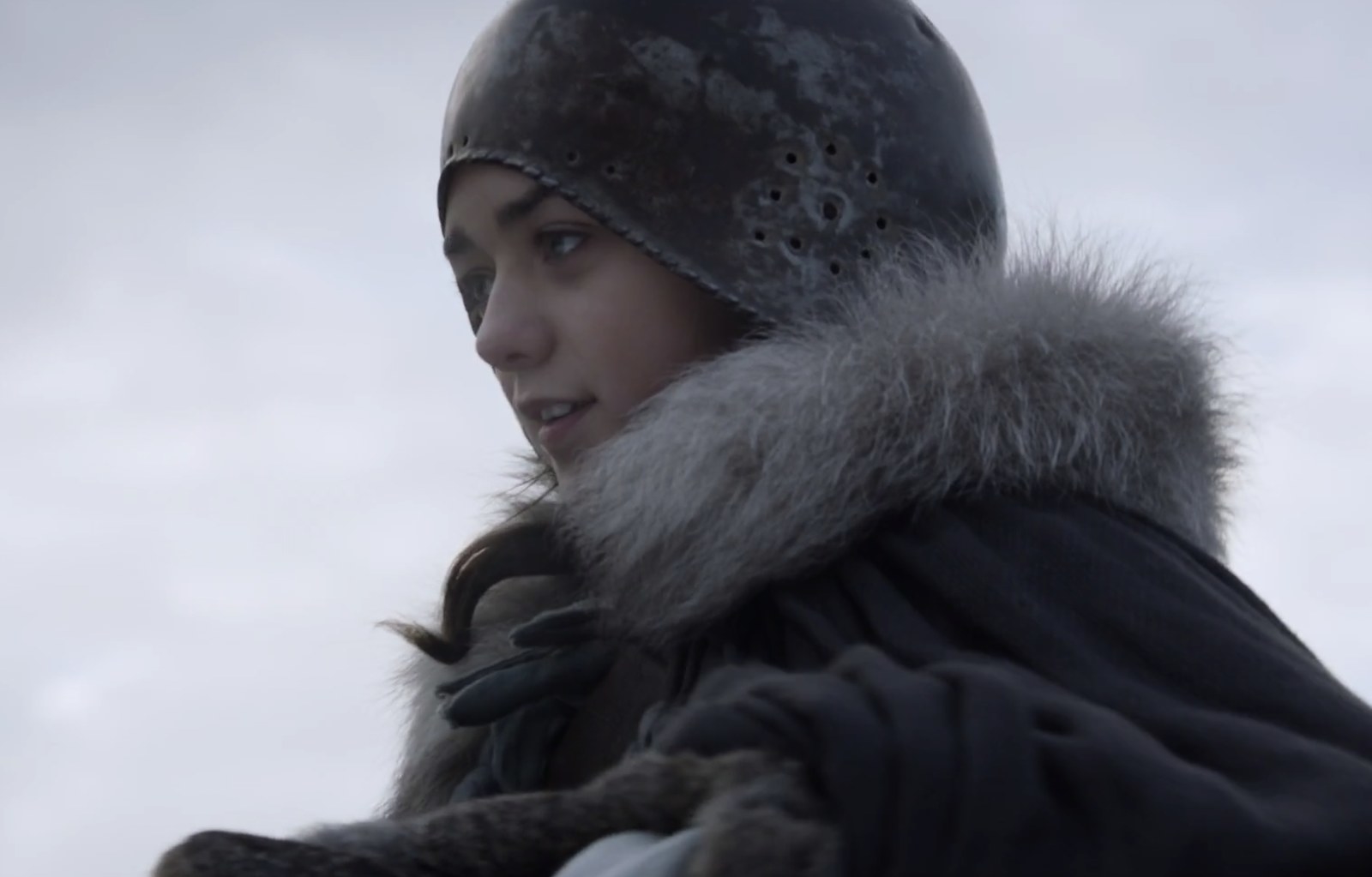 When Arya tells Gendry she can't marry him, this is what her target looks like: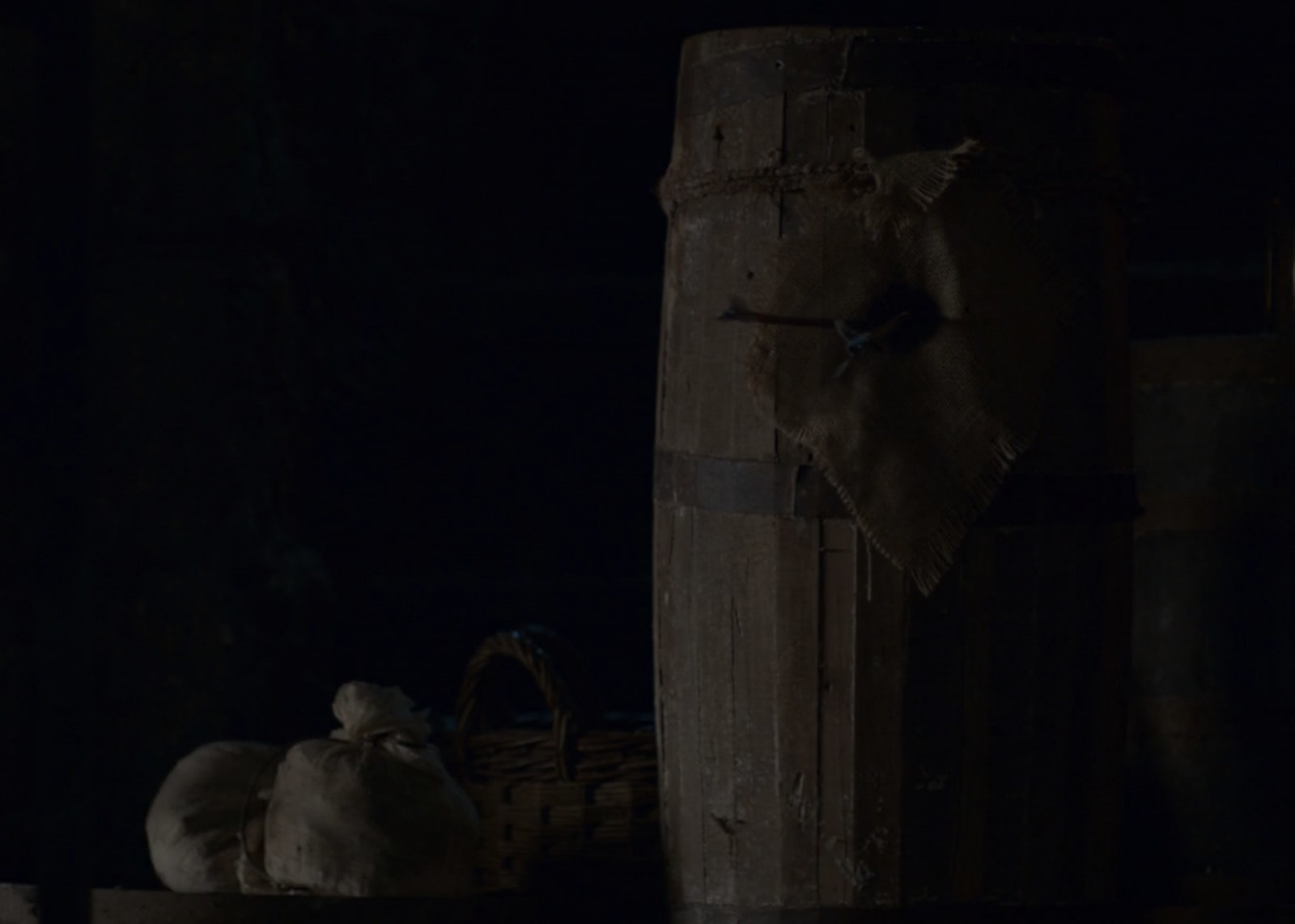 And then it cuts to Brienne's room and the strikingly similar detail of Oathkeeper…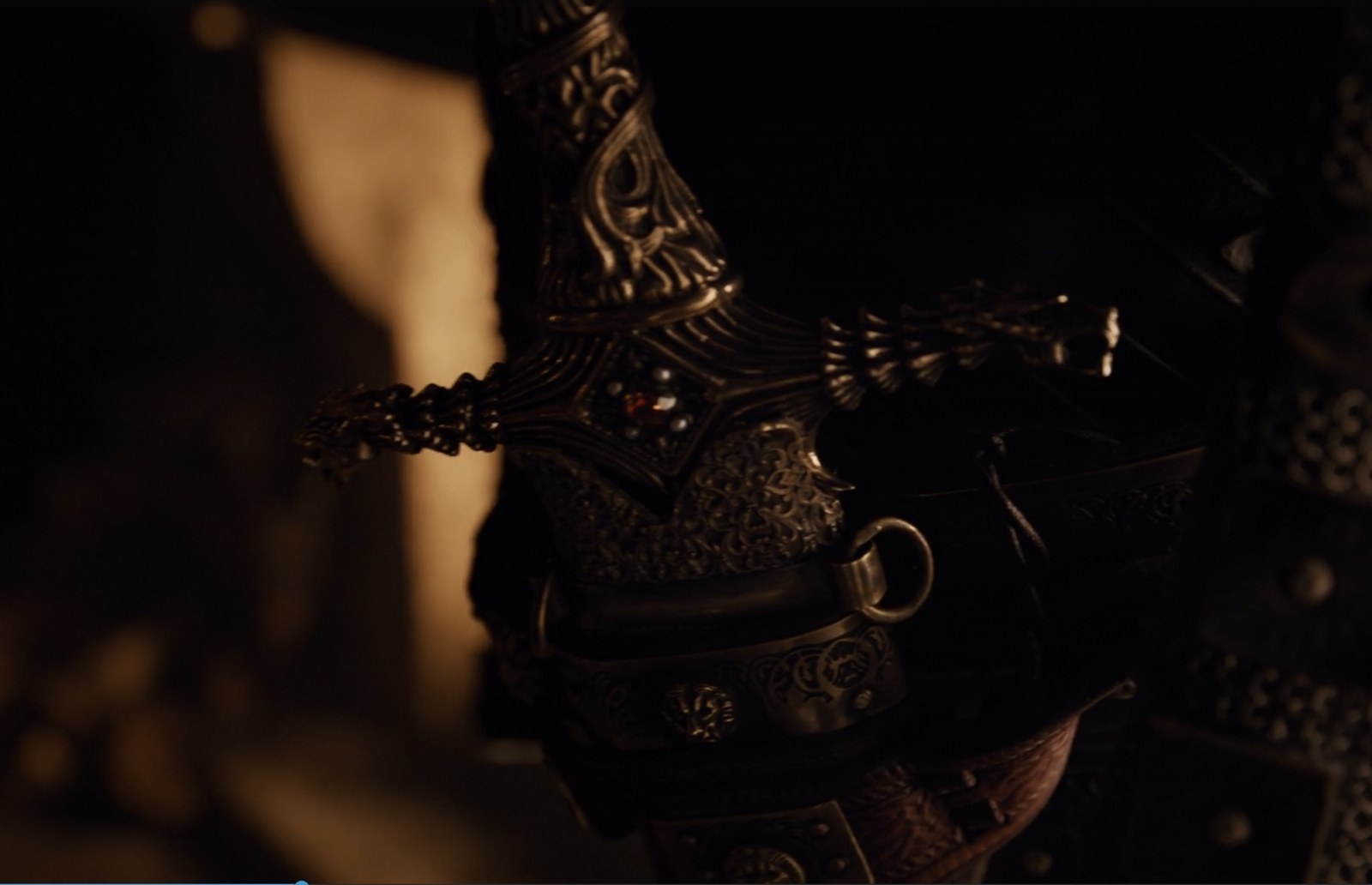 The waif told Arya..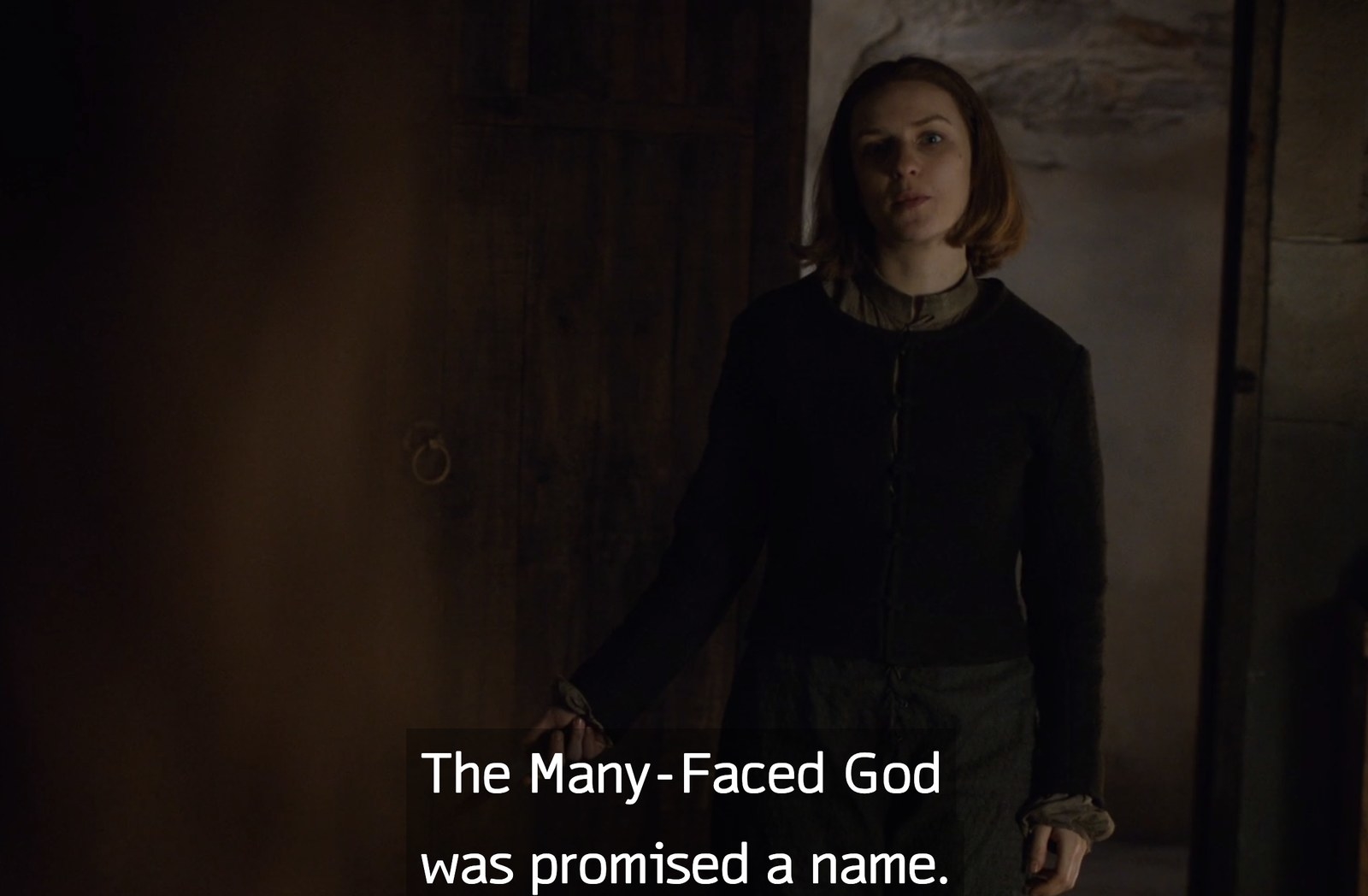 "You can't change that. I can't change that…"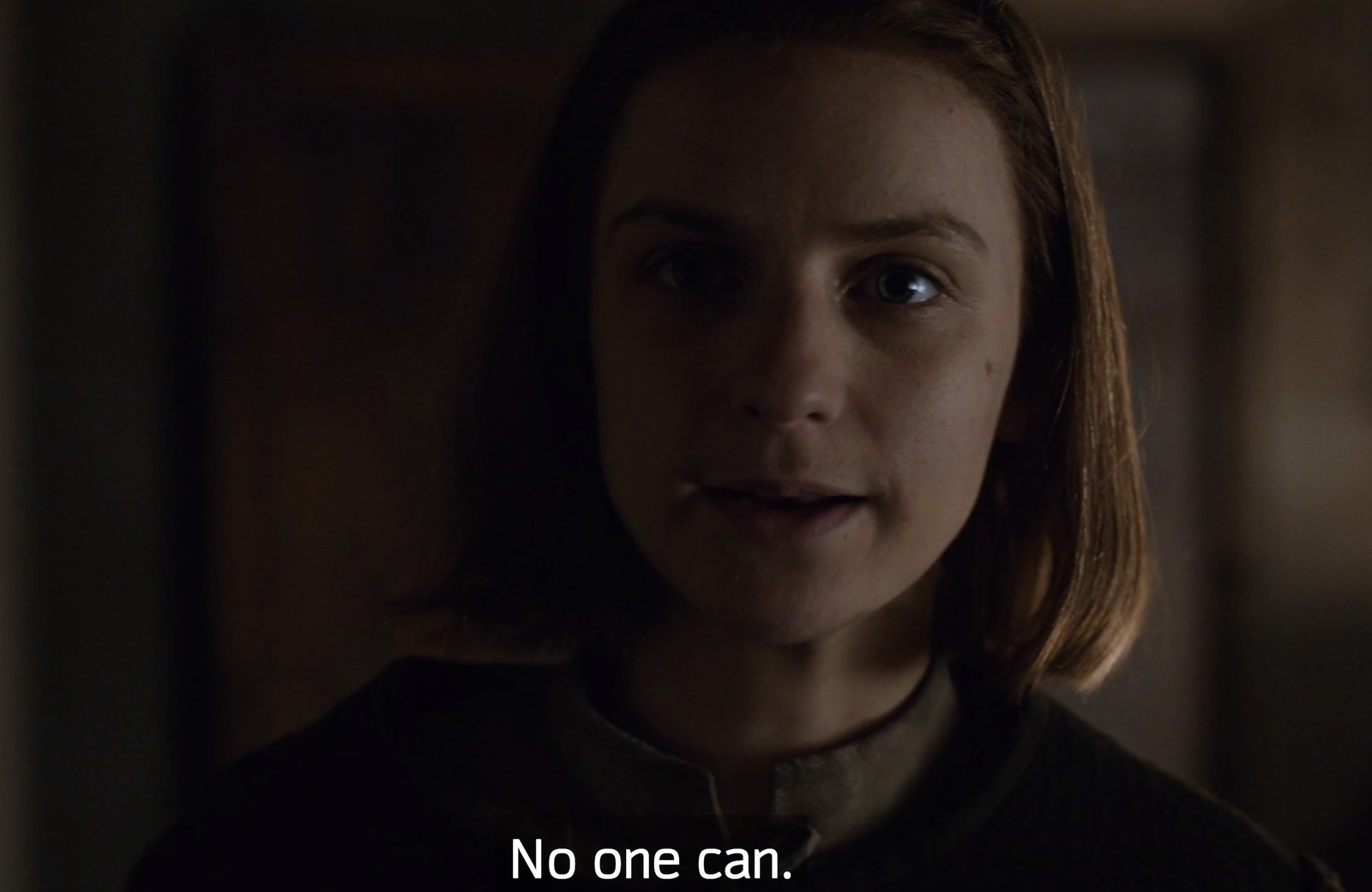 And who is no one and has no name?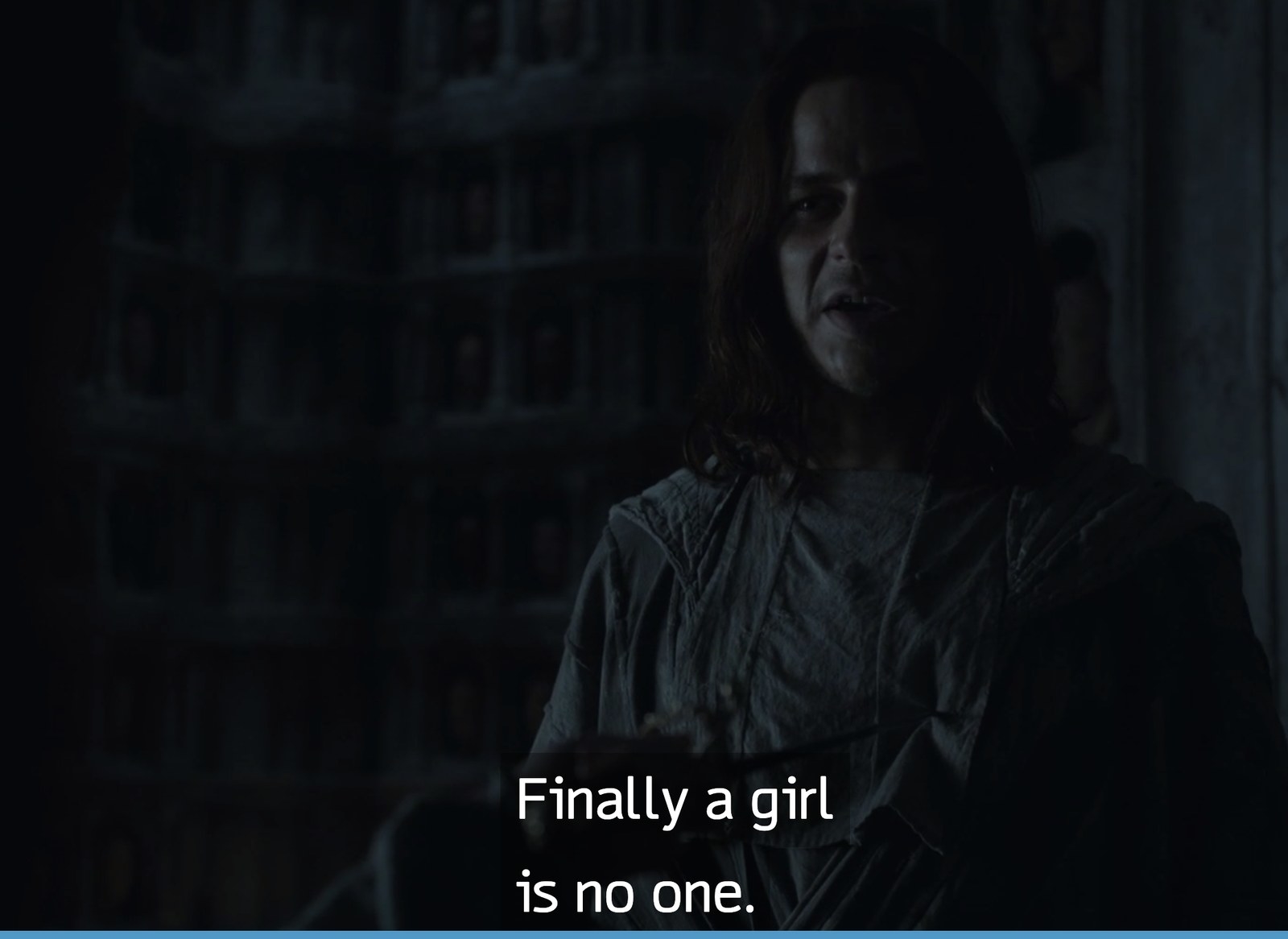 What did he tell her before...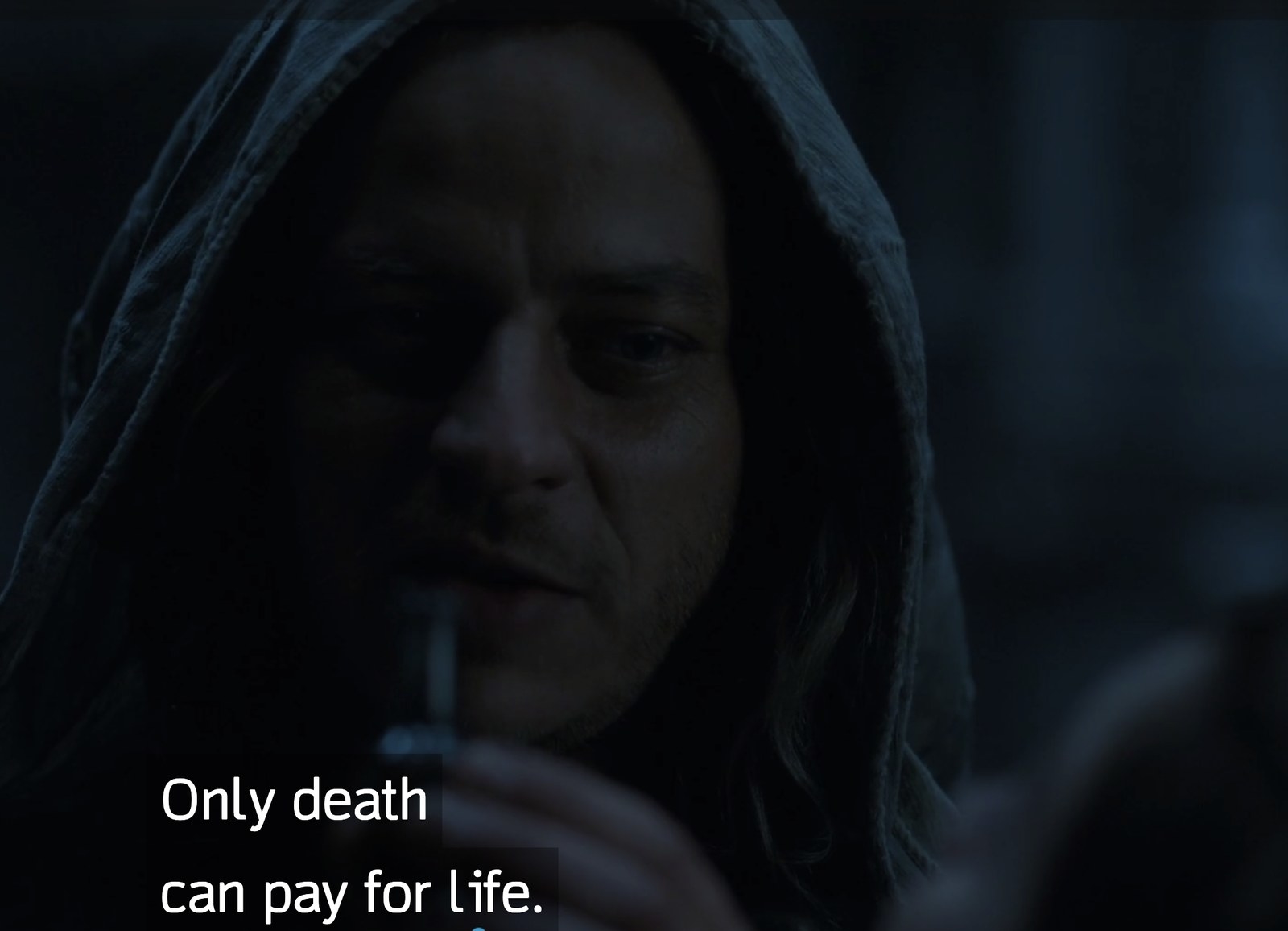 And who owes Arya a debt for taking a life?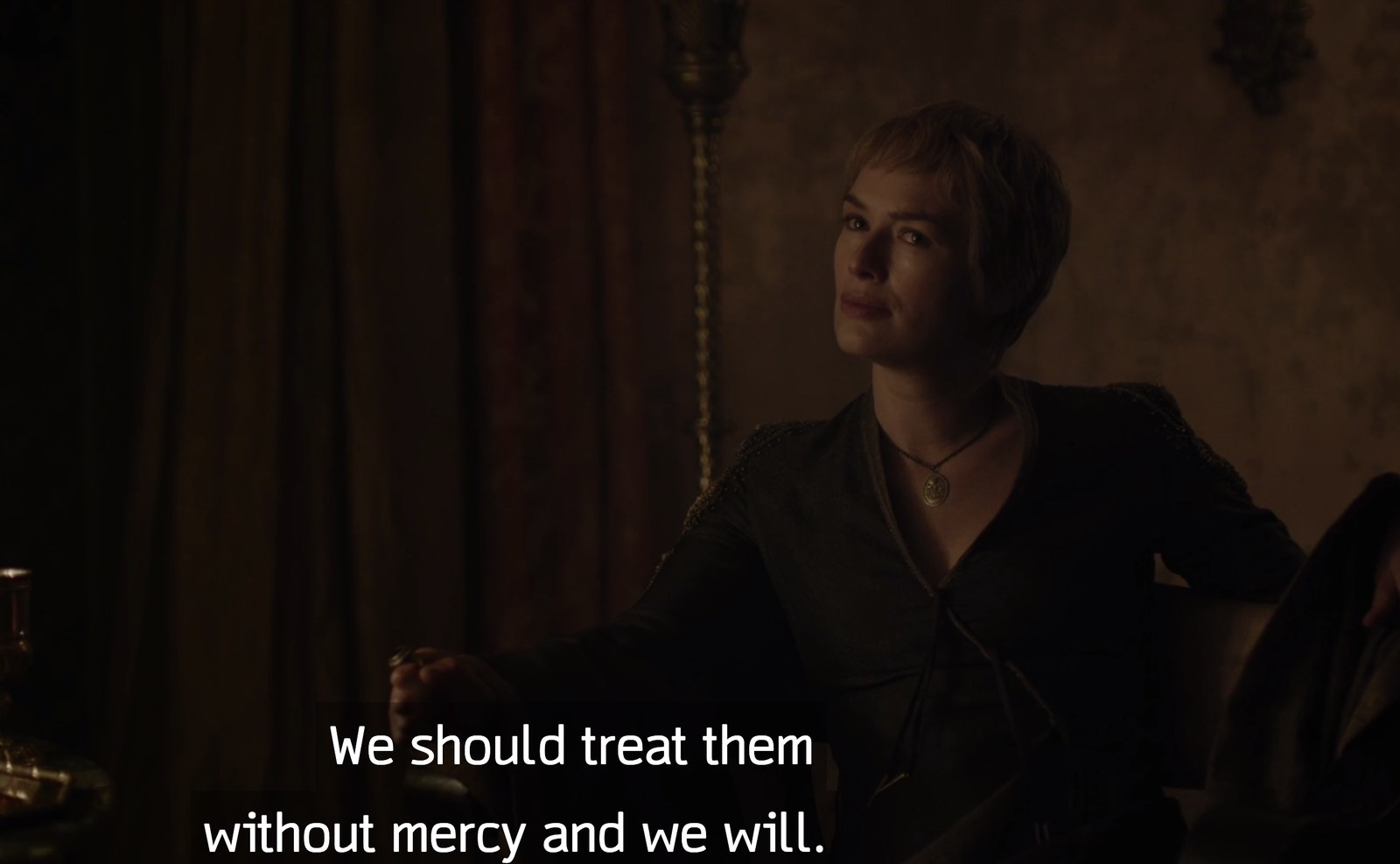 And Arya, while blind, overhears this...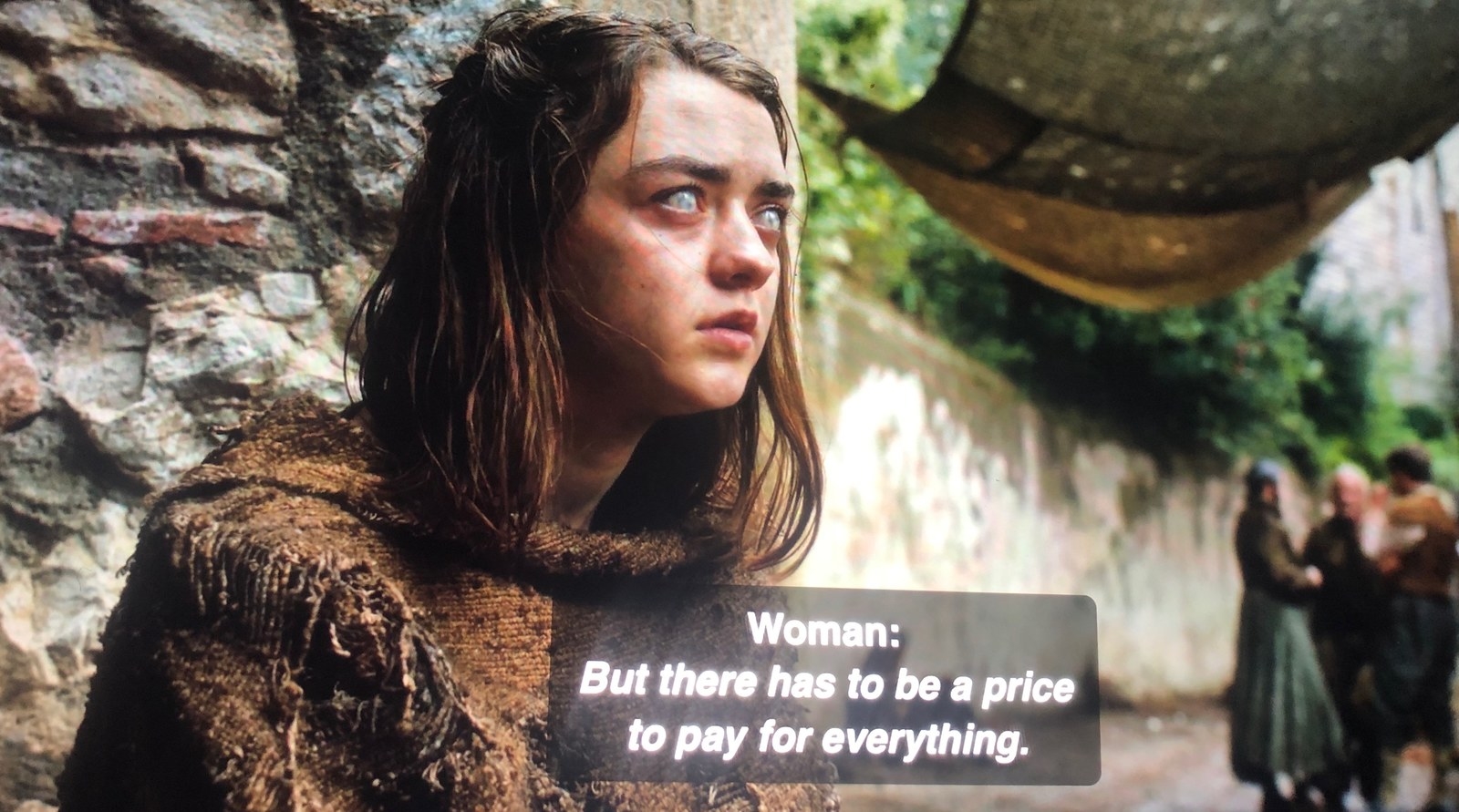 Also, Arya took a life that literally wasn't Arya Stark of Winterfell's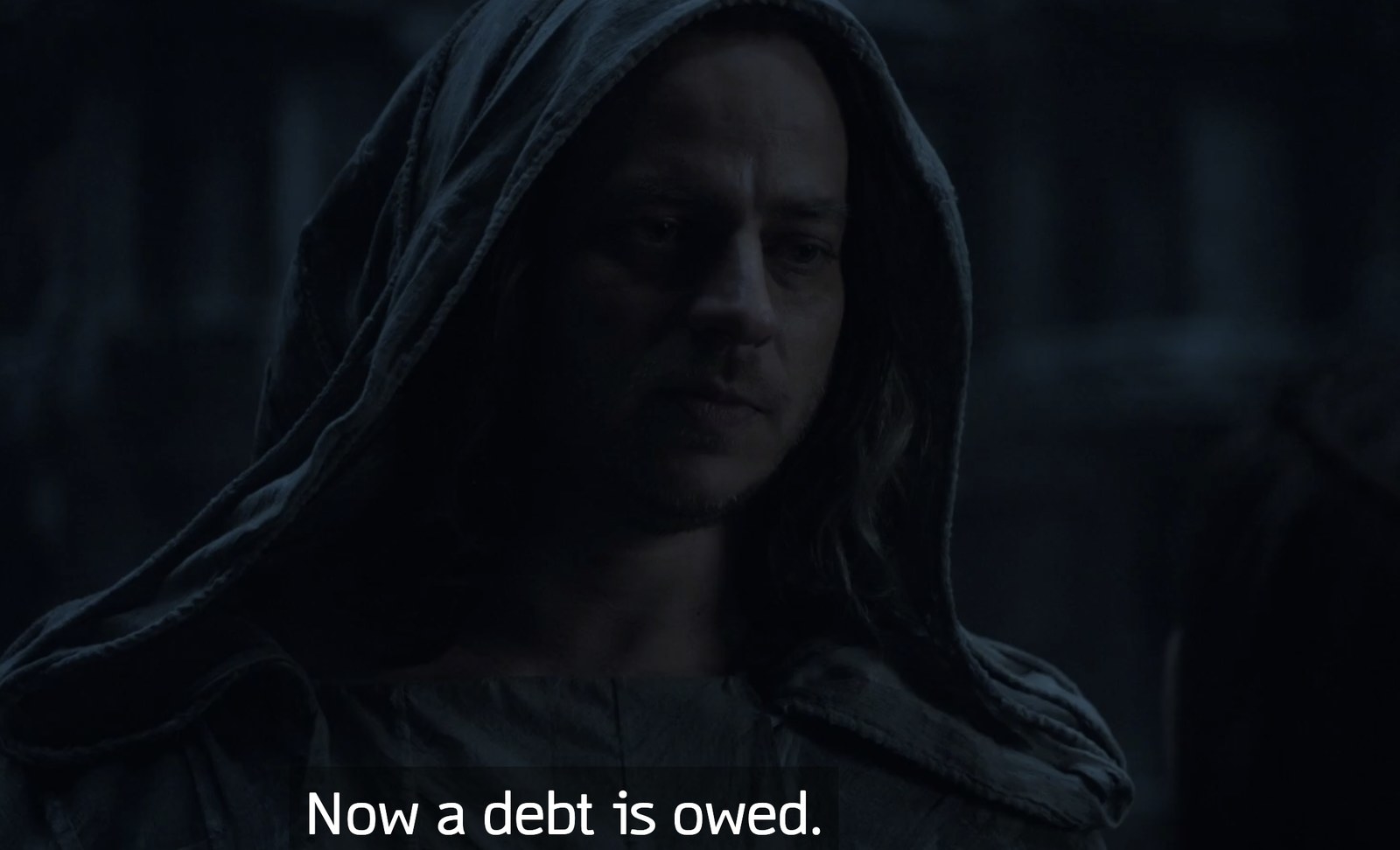 The North Remembers...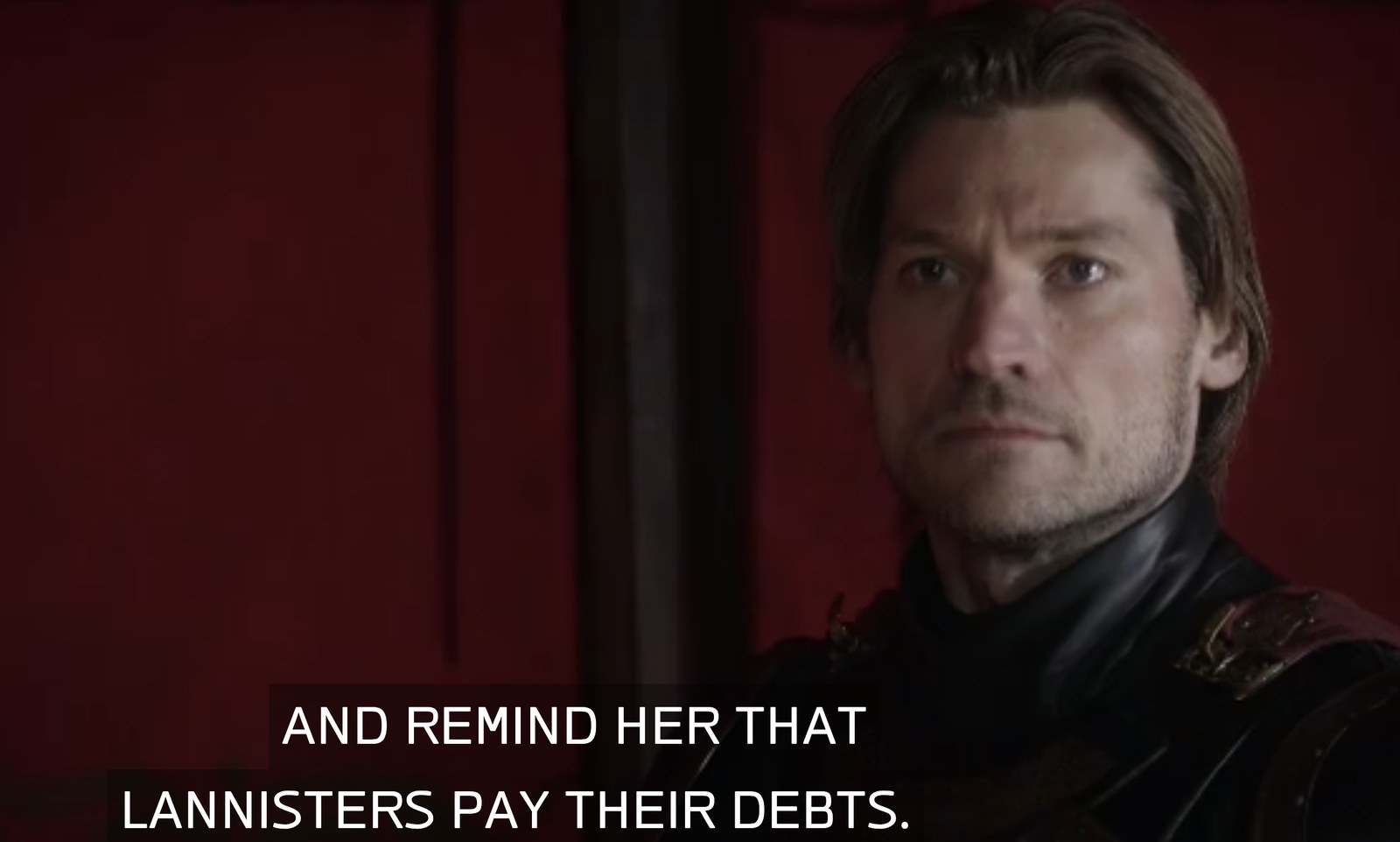 We overheard this in the play as we have a shot of Arya...