Arya has been practicing archery throughout season 8, but she has been good at archery since GoT started. In the final season there have been frequent allusions to Season 1.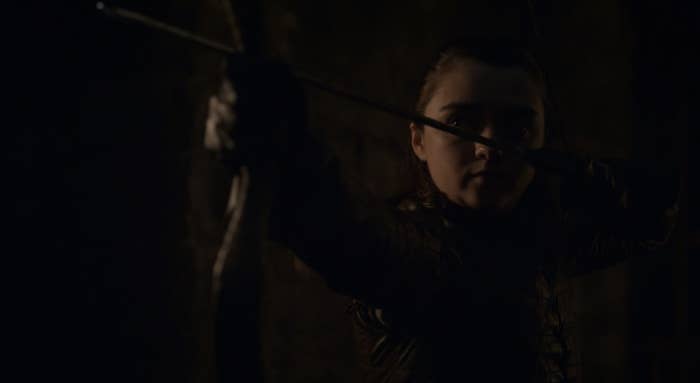 We first met Arya when she is doing needlework with the ladies and hears arrows whizzing by...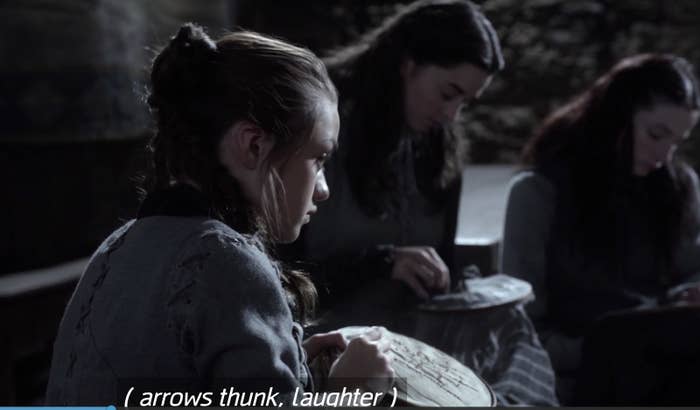 Then cut to an arrow whizzing past Bran and getting a bullseye. It's Arya!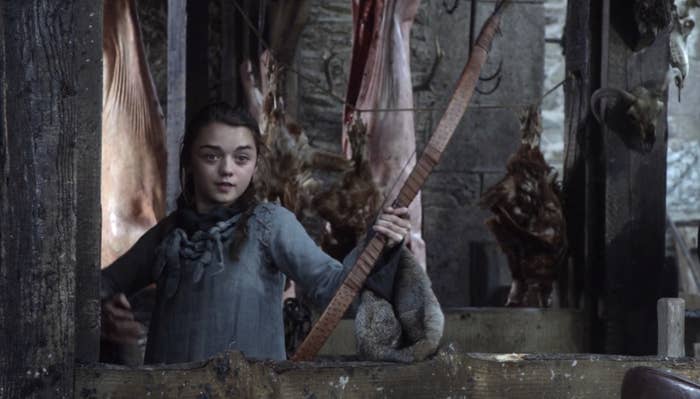 Arya has always been devoted to her father. When Ned meets Needle he says…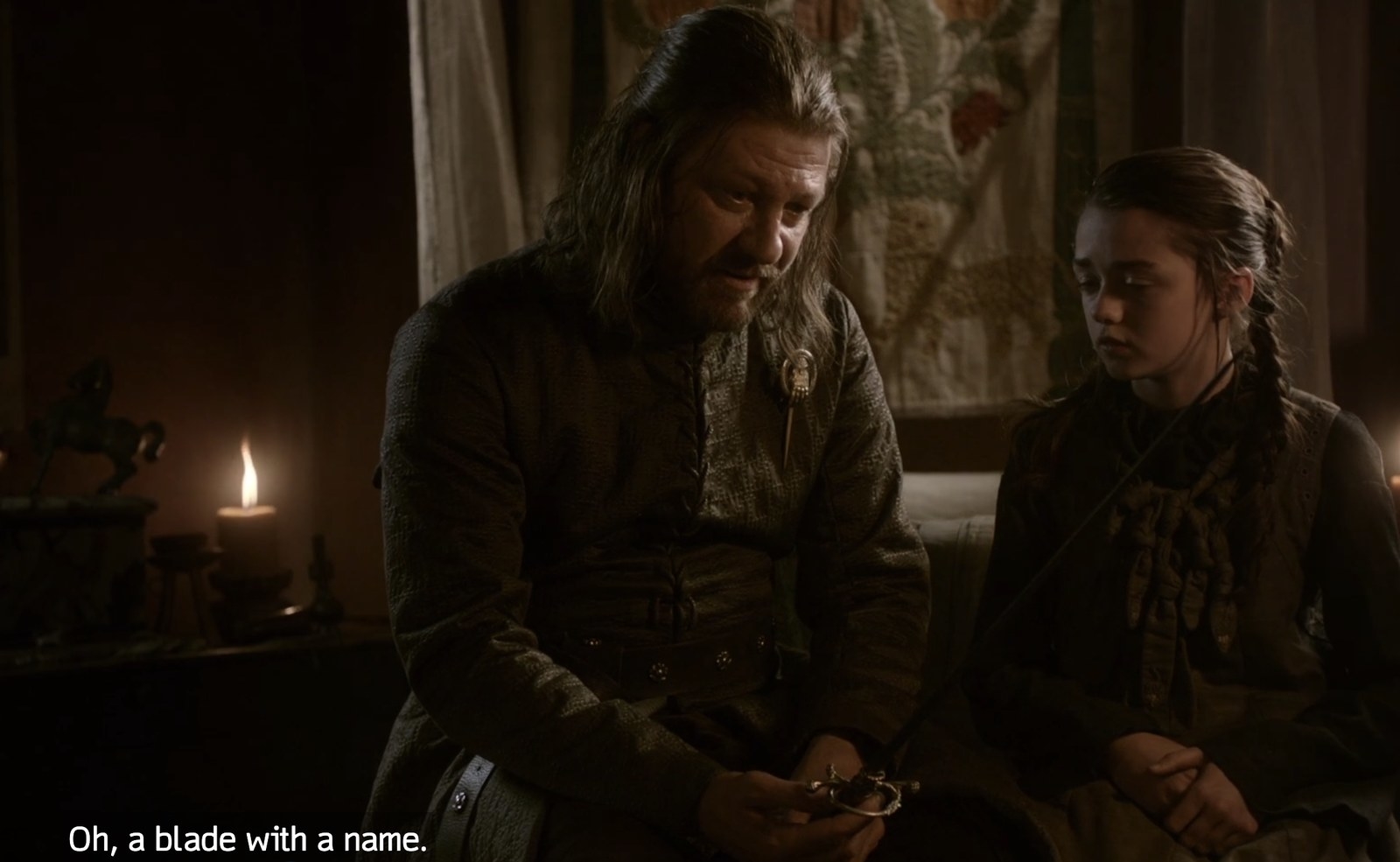 Serio tells Arya...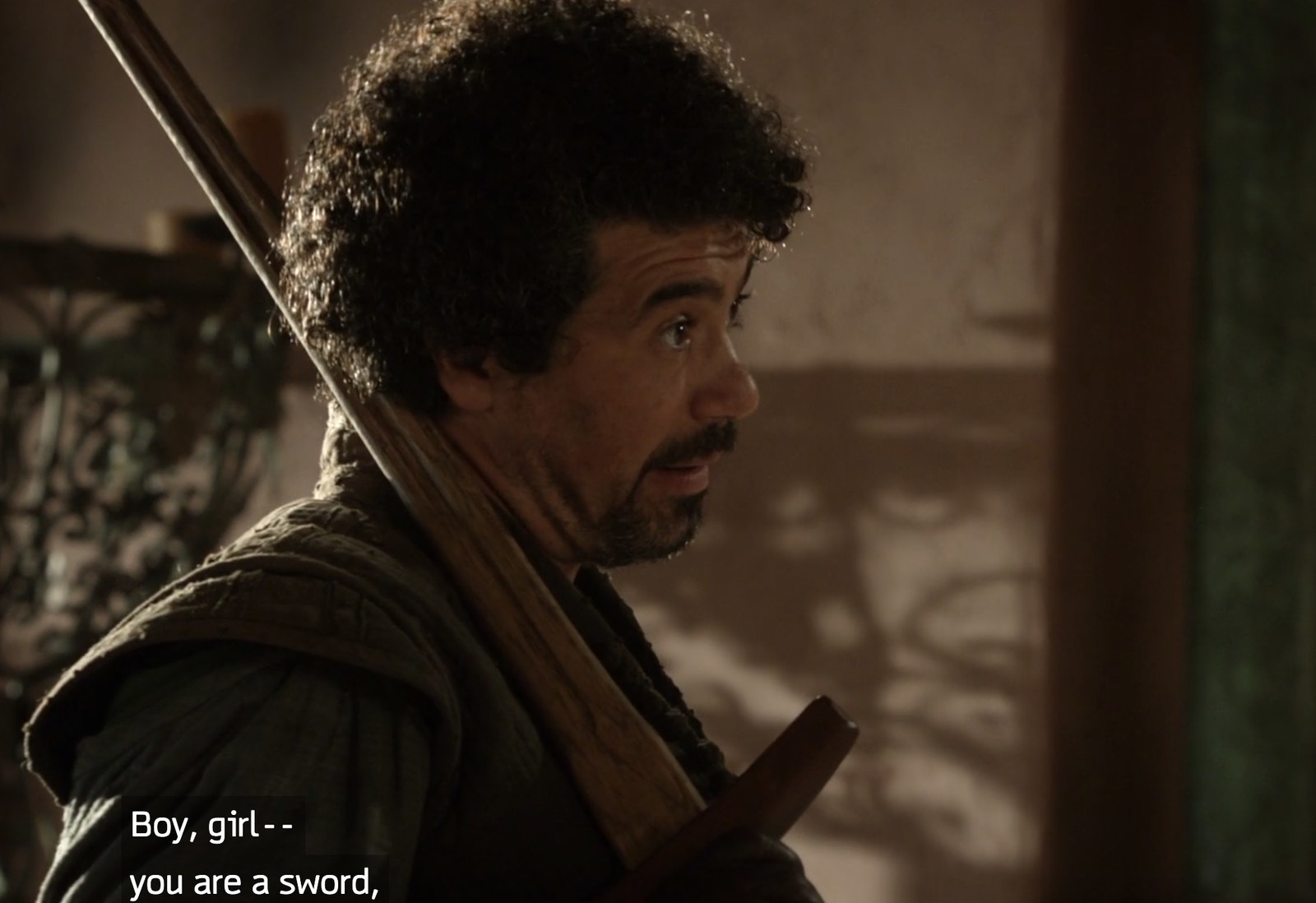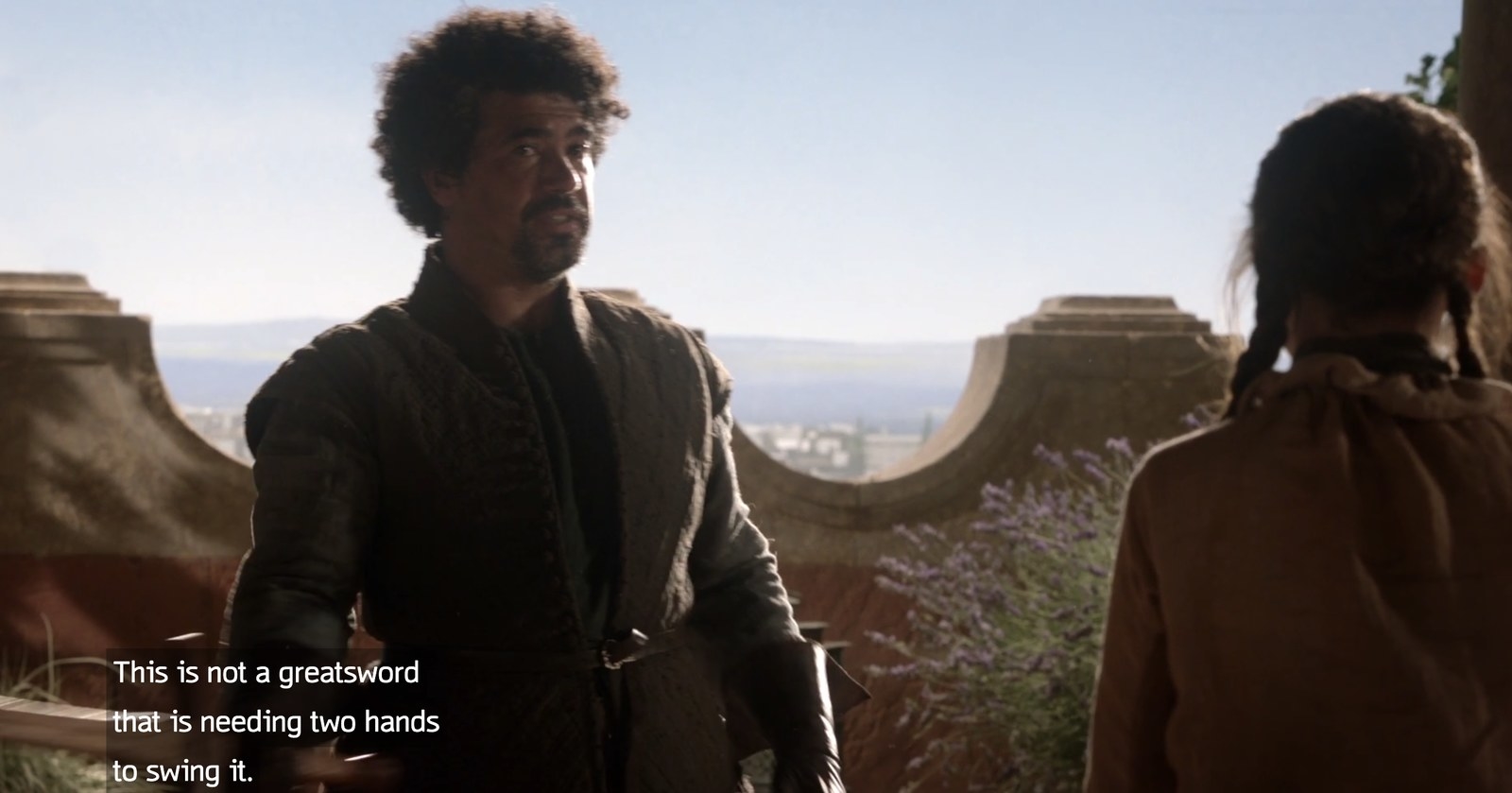 Arya is the sword, the sword has a name and she only needs one hand.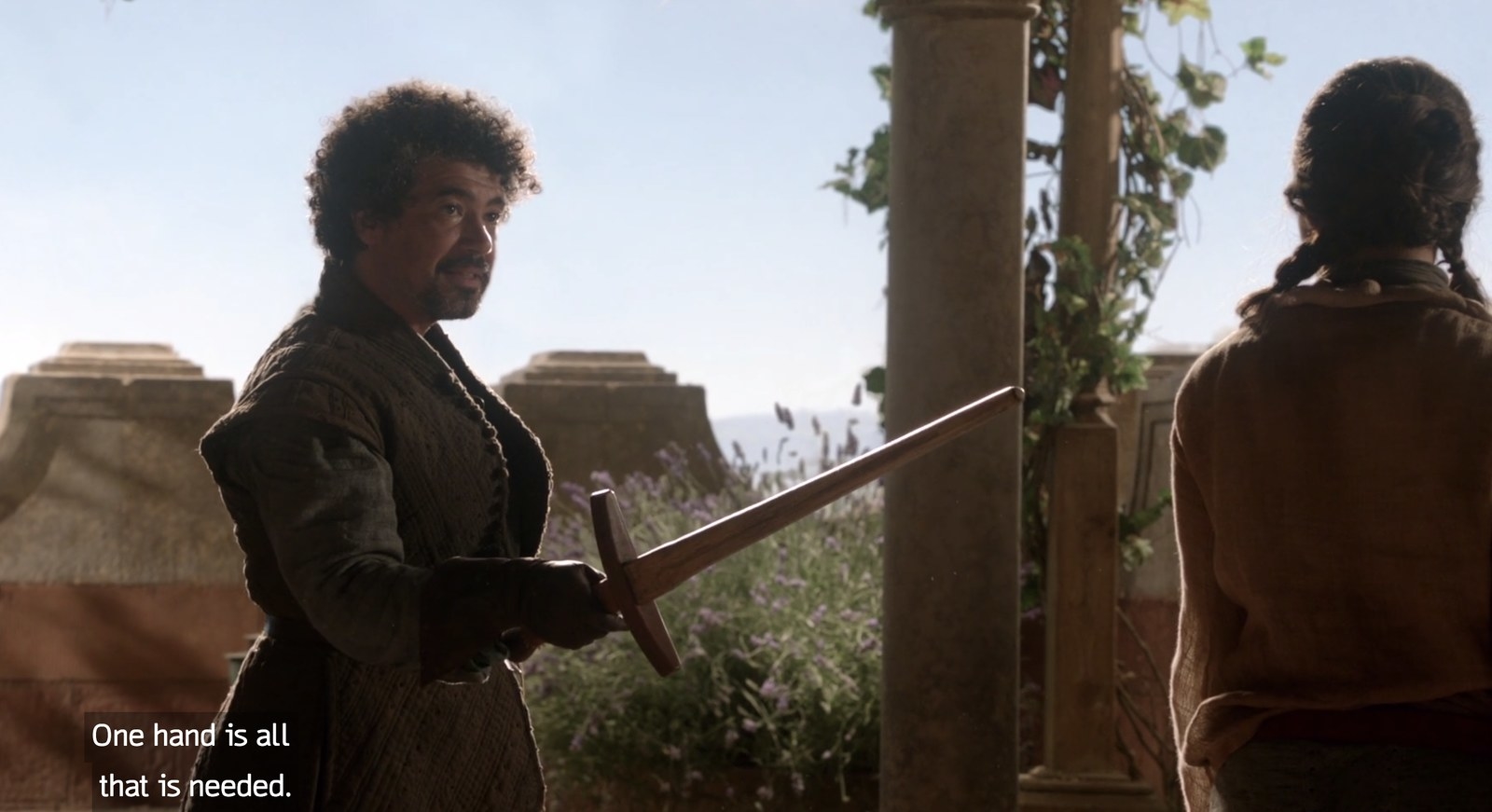 During Ned's execution he saw Arya at her perch on the statue of Baelor the Blessed & told Yuron "Baelor! Baelor!".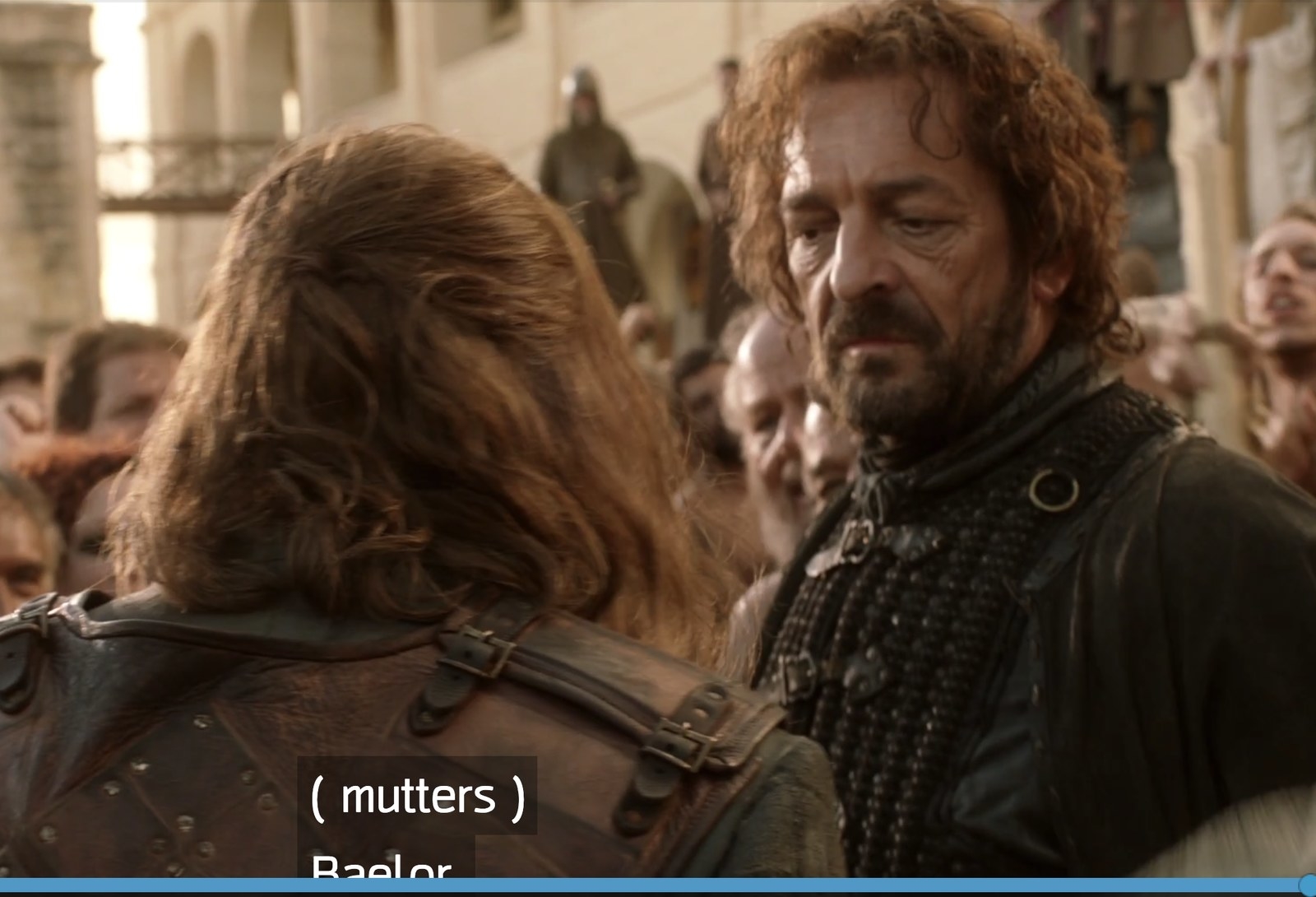 Arya is on her knees on the platform of the statue of Baelor the Blessed sword in hand to protect her King. Eddard even praised Baelor the Blessed when he gave his "confession". Eddard didn't resign himself to his execution until he saw Arya had left the statue.
But remember hands never live long. So no one should actually assign their best person as the official hand.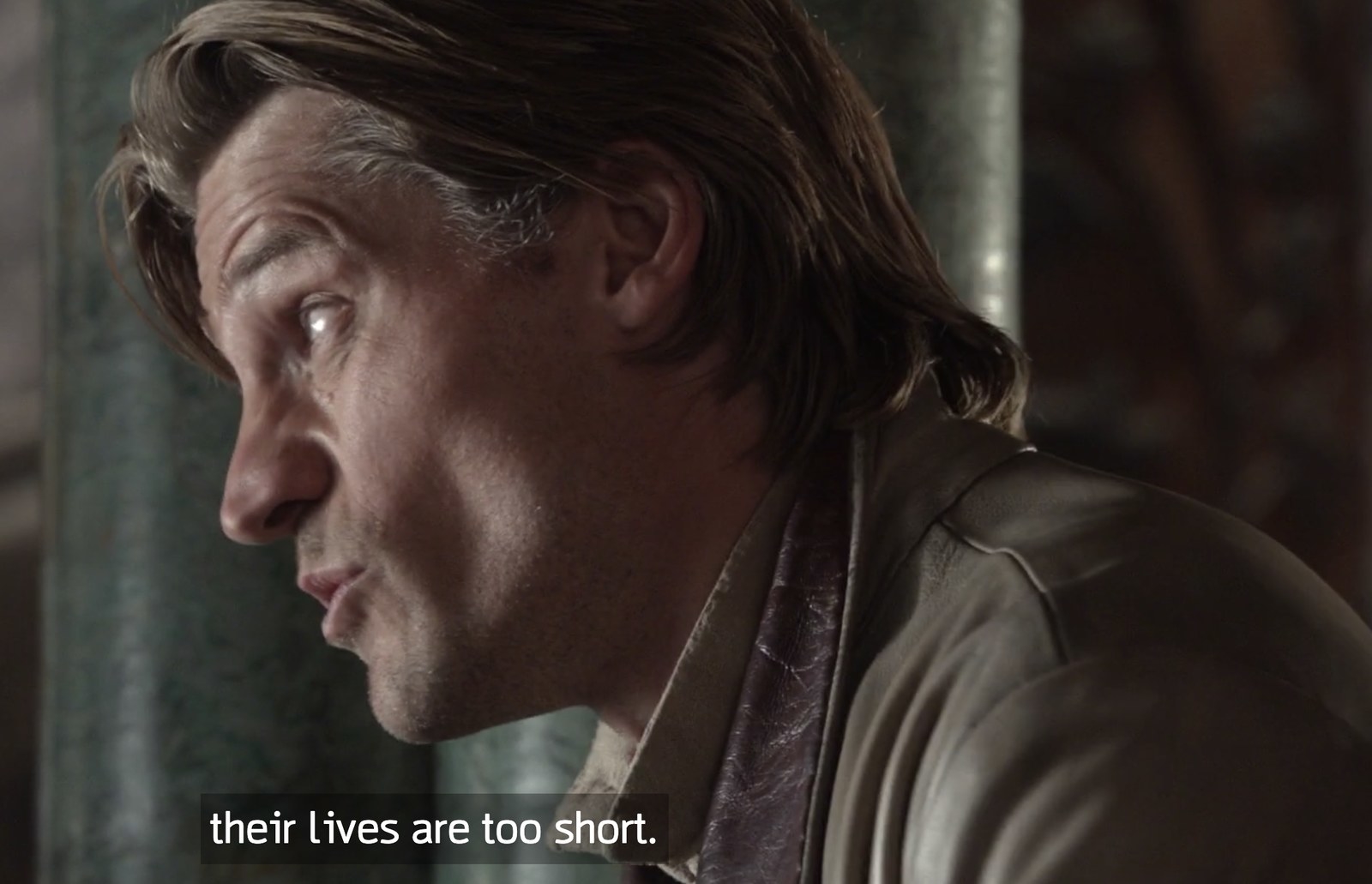 As Cersei says...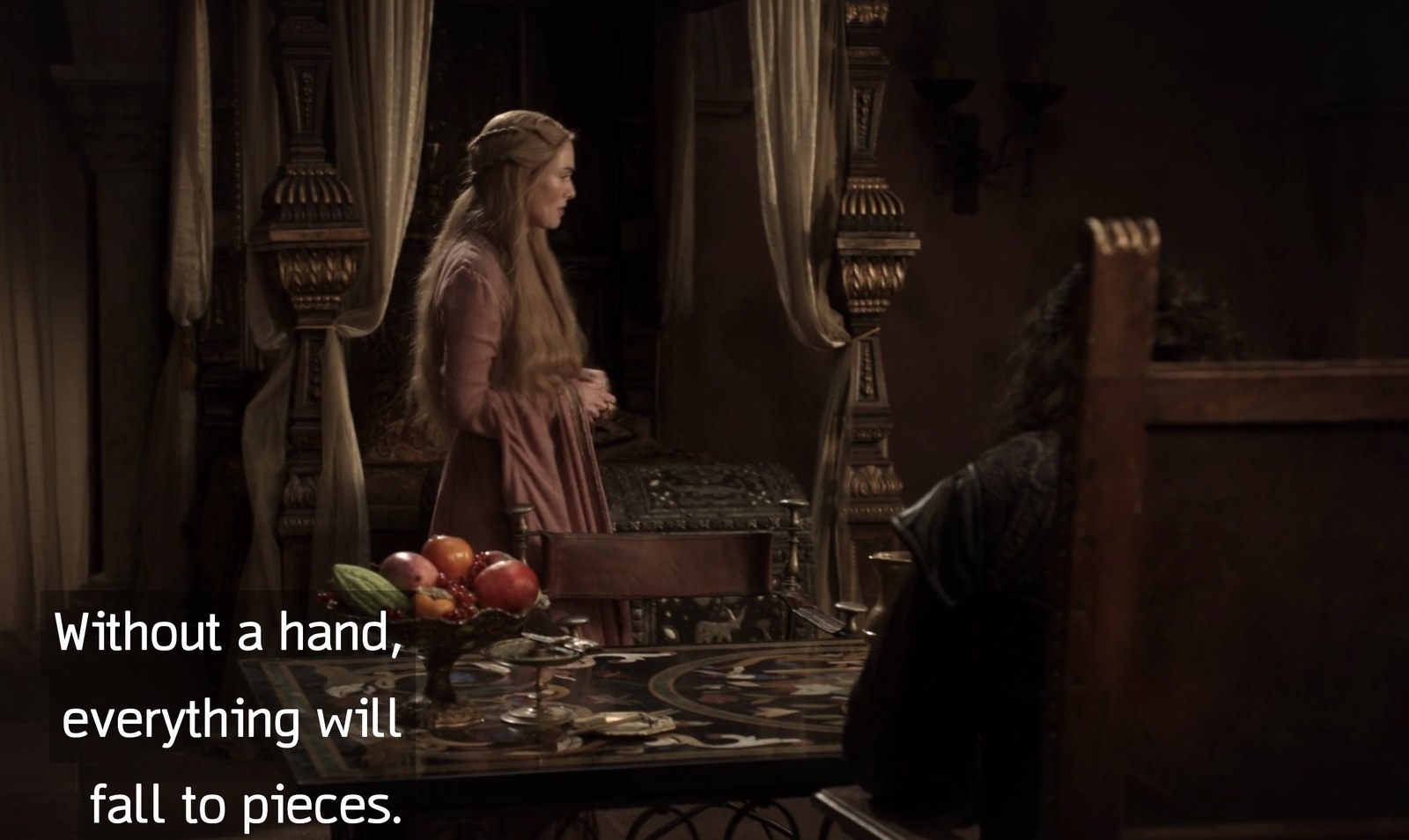 Back to Cersei's death. Yuron actually told Arya about how he sought his own vengeance by returning to the scene of the crime and starting a kill list. For Arya this would be at the feet of the statue of Baelor the Blessed and Cersei is at the top of the list.
I theorize Arya will kill Cersei from the perch of Baelor the Blessed's statue, where she watched her father die. Arya can easily sneak into King's Landing because Cersei wants to use as many civilians as possible as human shields.
Ok, so what about Jamie?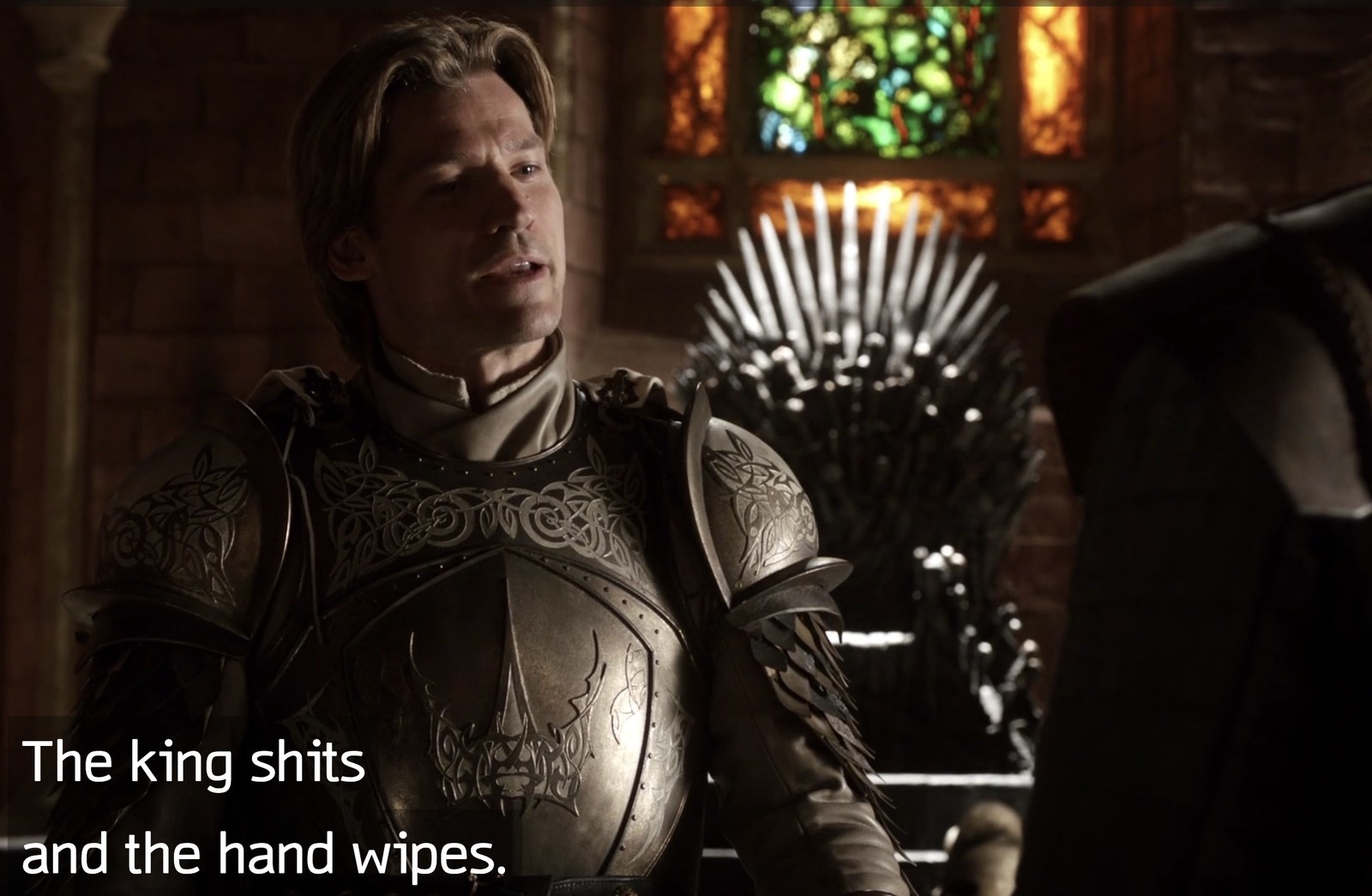 We have repeatedly seen Jamie's hand at Cersei's throat....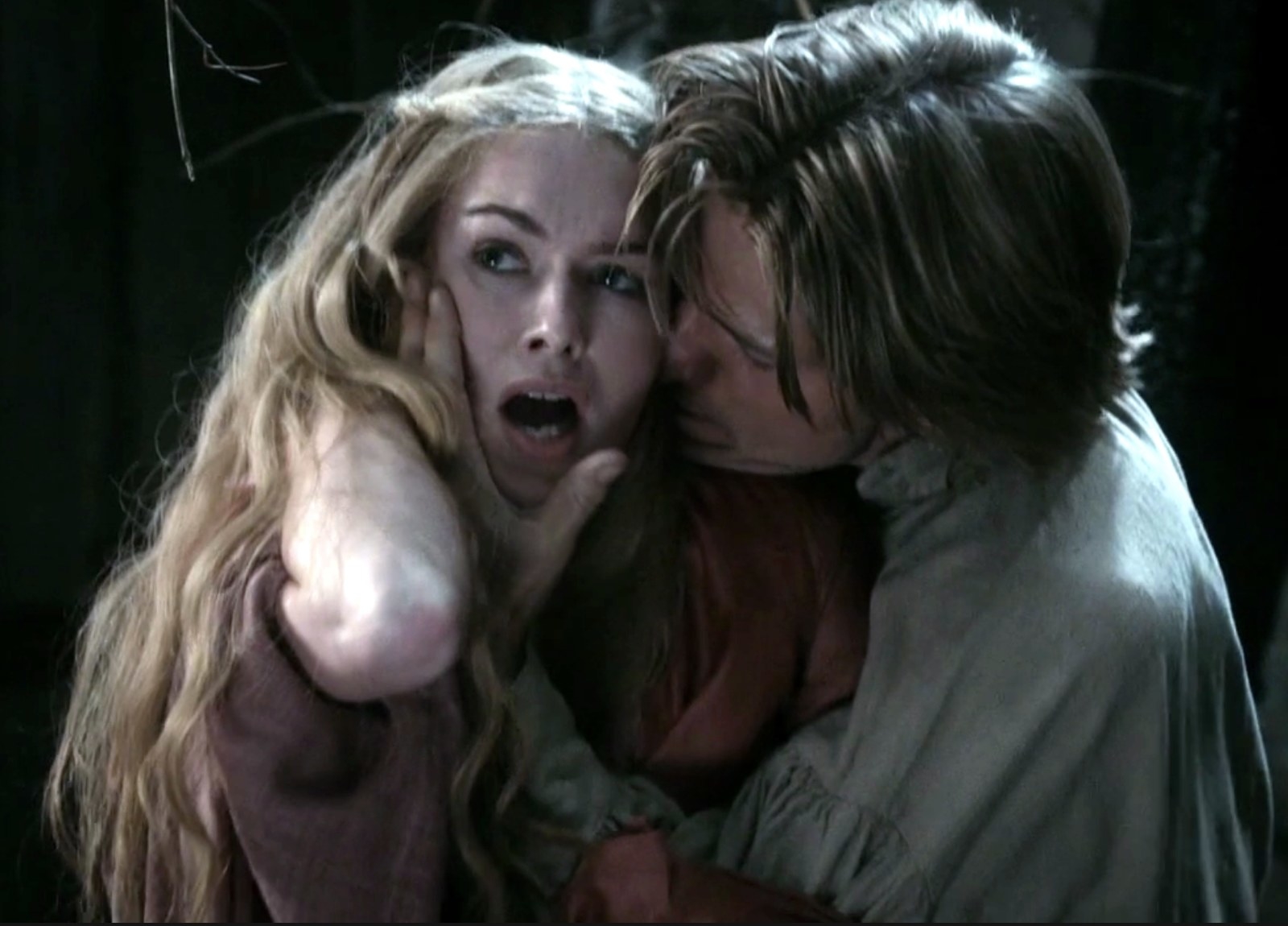 Again.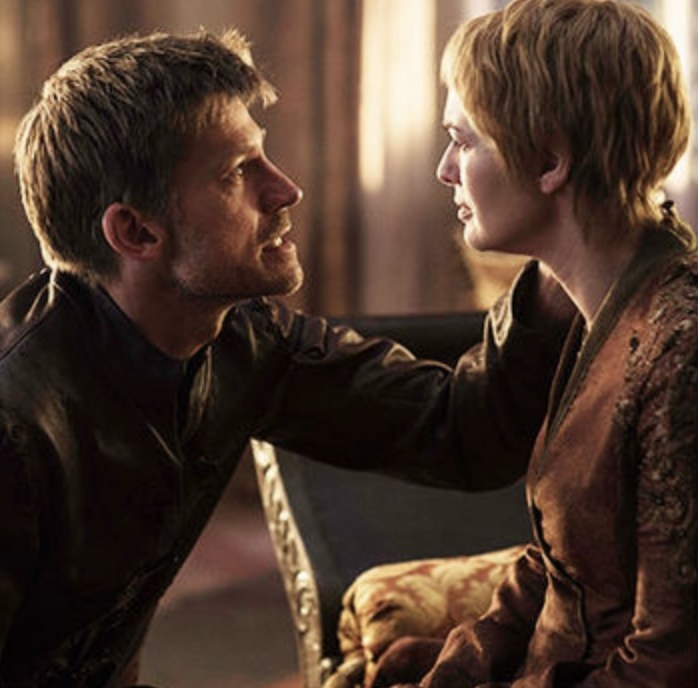 And again.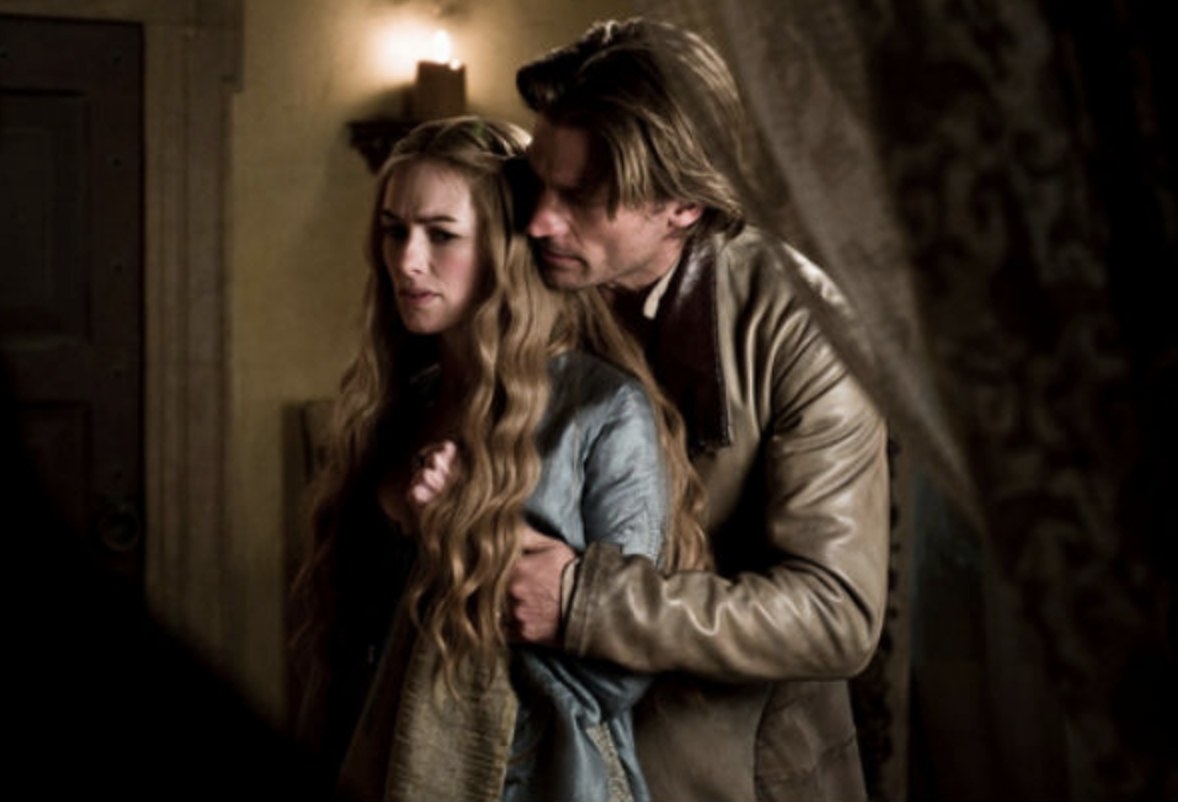 And Maggy the Frog said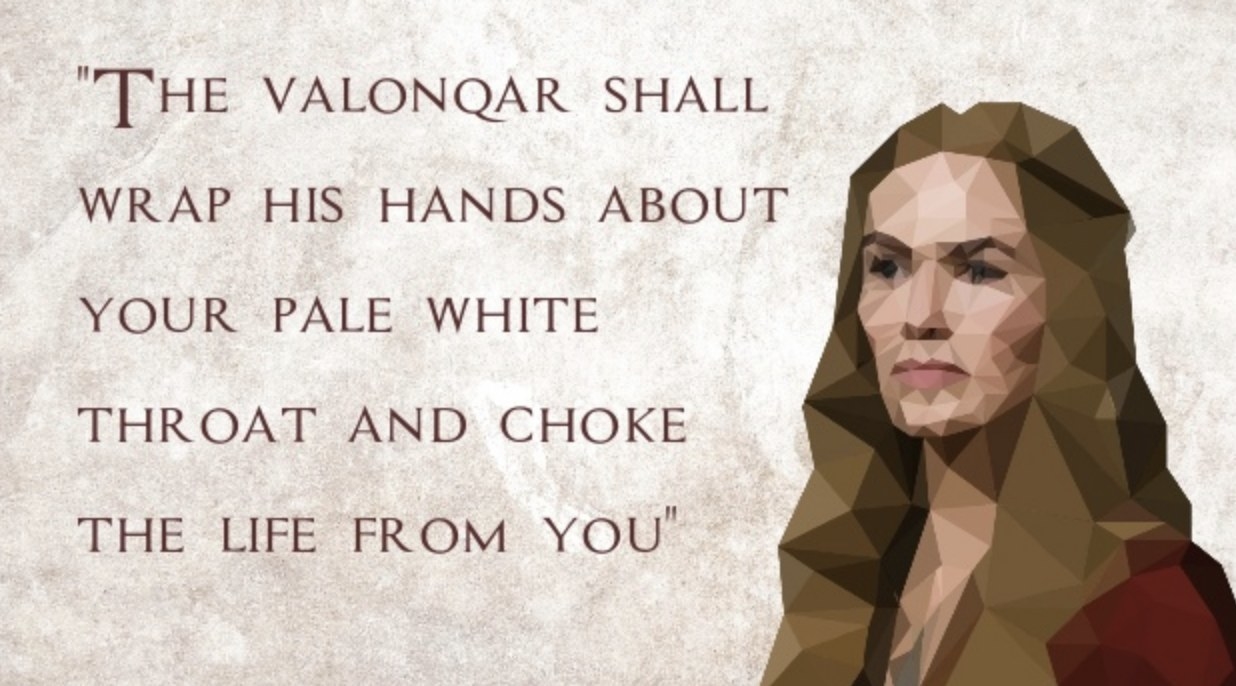 Using her archery skills Arya attempts to kill Cersei. Jamie attempting to save Cersei puts his golden hand up to Cersei's face. Then an arrow pierces through his gold hand and Cersei's neck! Jamie then might have to inadvertently choke Cersei trying to free her from the arrow.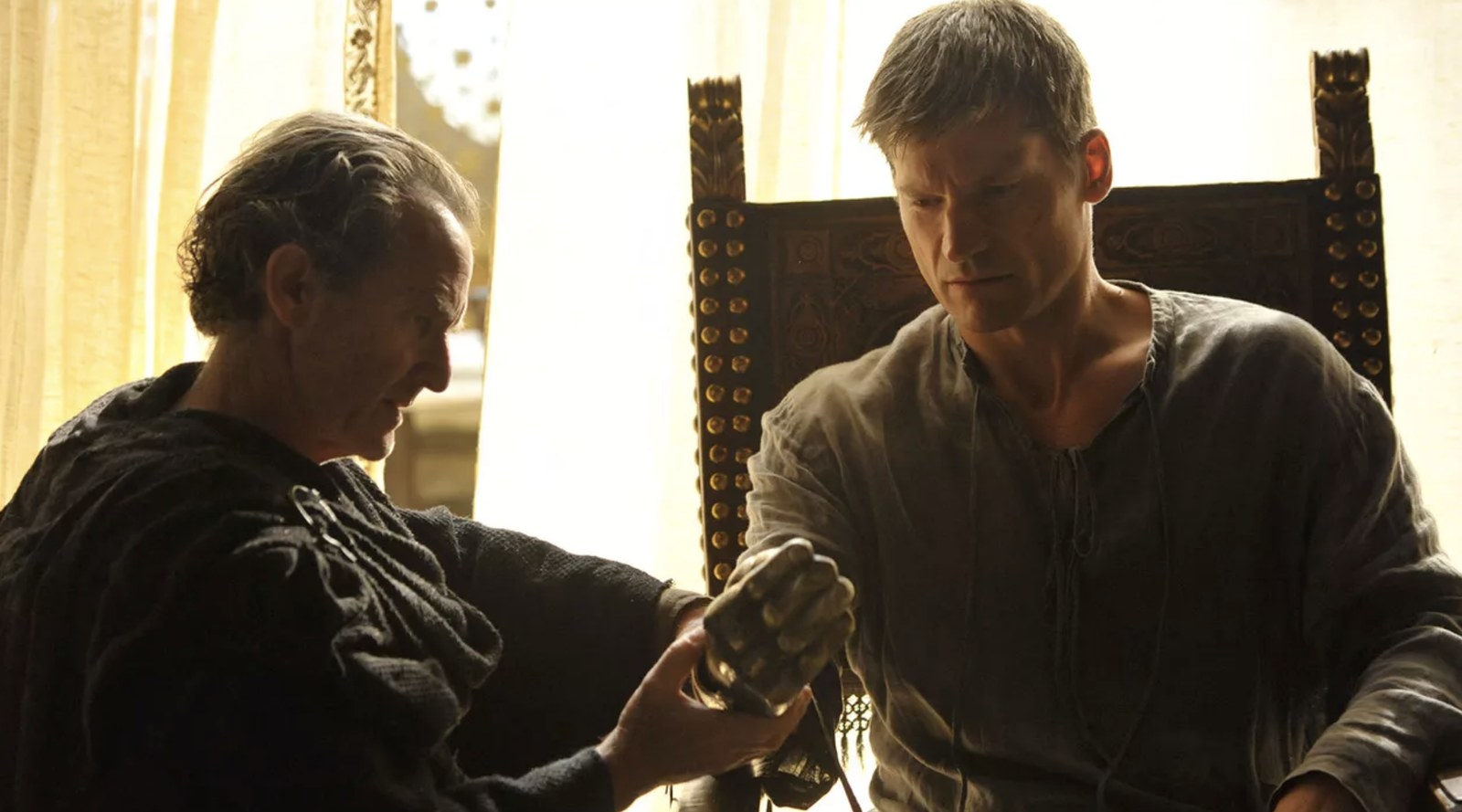 As some have noted Azor Ahai may refer to the Lord of Light OR Golden Hand.
This final death of Cersei and Jamie would look a lot like the badge of the Hand of the King.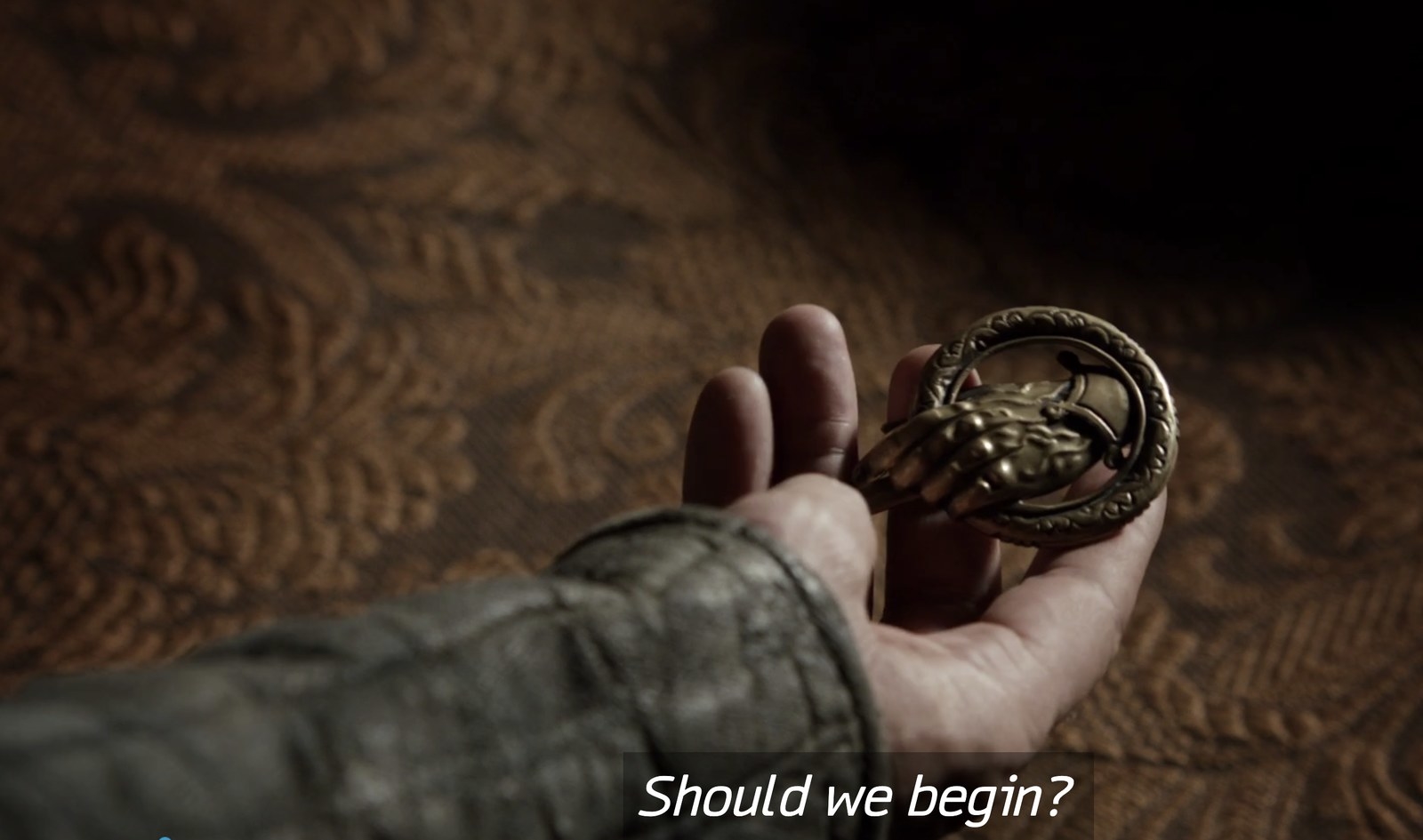 When Jamie asked why Ned doesn't do tournaments Ned says...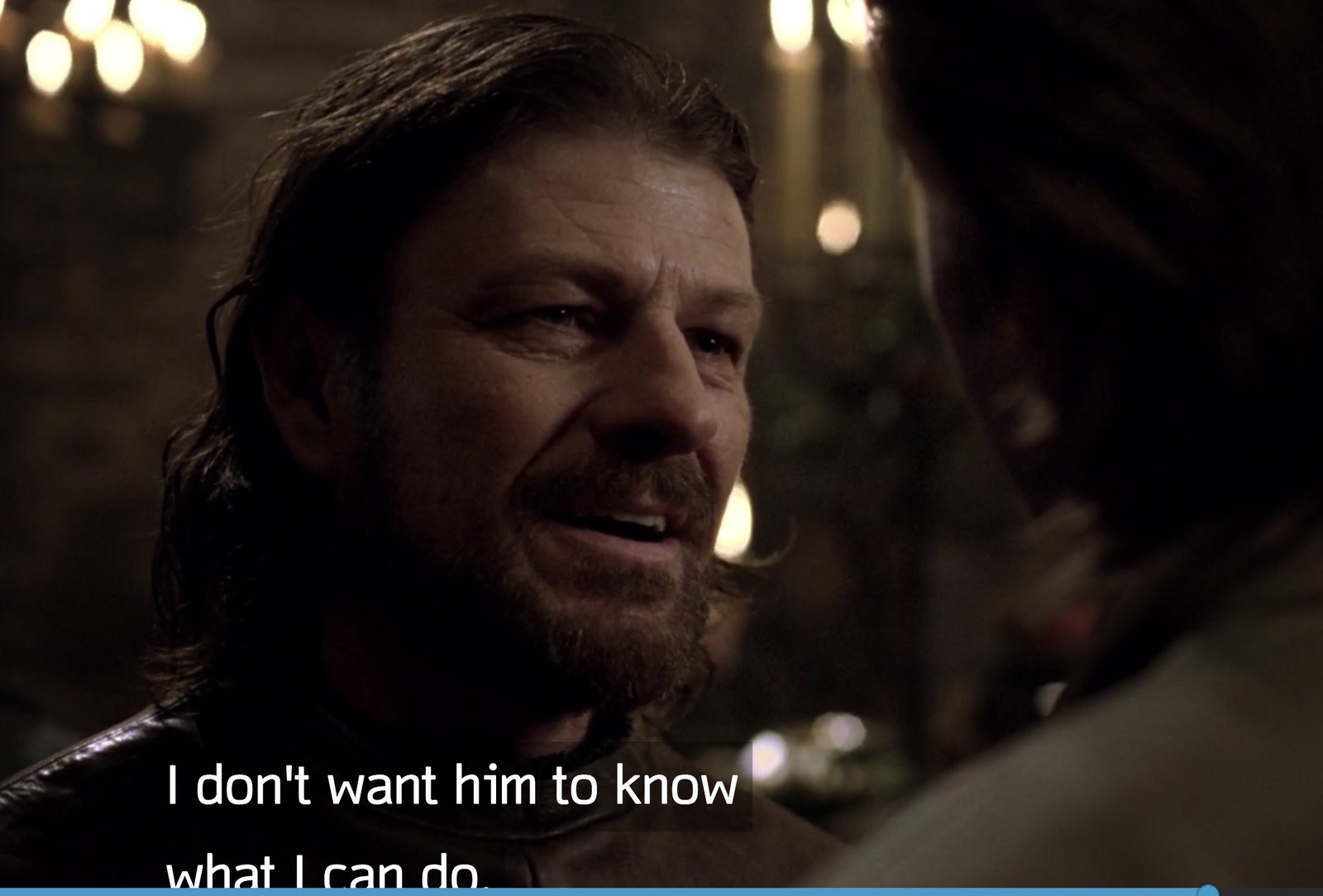 Conclusion: Arya is Ned's unofficial Hand and will use Cersei's Hand, Jamie, to take Cersei out. For it has been foreshadowed...