We hope you love the products we recommend! All of them were independently selected by our editors. Some may have been sent as samples, but all opinions and reviews are our own. Just so you know, BuzzFeed may collect a share of sales or other compensation from the links on this page if you decide to shop from them. Oh, and FYI — prices are accurate and items in stock as of time of publication.
Teva is a brand that a younger, dumber version of myself thought was much too chunky, clunky, and orthopedic for my taste. But then I grew up, realized how awful it is to walk in shoes that offer zero support, and thought — damn! — Teva sandals are actually cuter and comfier than I initially gave them credit for being.
Case in point: the Teva Midform sandals. I opted for the frayed gingham version because 1. apparently I'm a sucker for gingham (I did audition for the role of Dorothy in a youth theater production of The Wizard of Oz) and 2. it adds a little flair to my usually very boring outfits.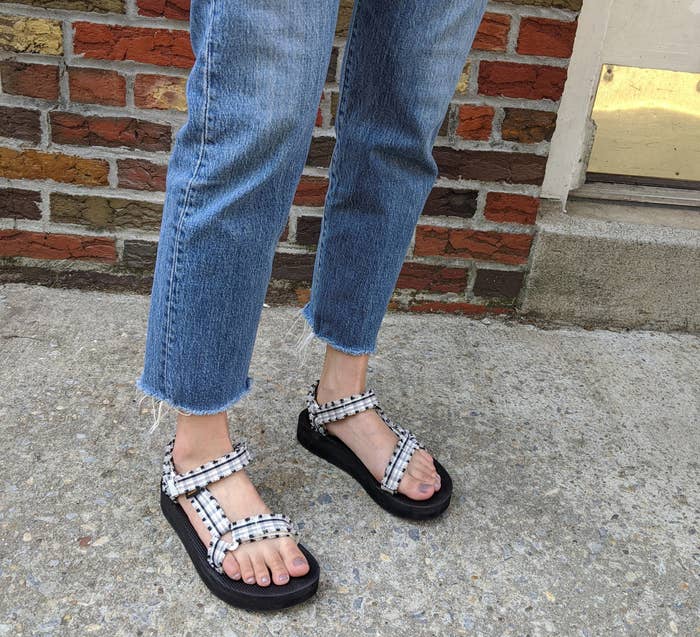 The platform is a respectable 1 1/4 inches and made of an EVA foam that provides the perfect balance of firmness and support. I've worn them for many days of walking around NYC and they were incredibly comfortable — nary a blister in sight!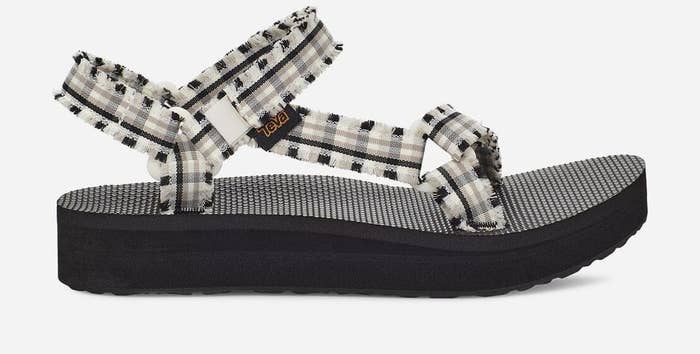 After thousands of steps in muggy New York City, it's not uncommon for my feet to swell — so I'm thankful the hook and loop closures across the toes and the ankle are very accommodating, adjustable, and secure if my feet need more breathing room. The straps never rub or irritate the tops of my feet or my ankles, which is more than I can say for some other sandals that are A-OK for a few street blocks and then promptly slice into my heels and leave me bloody. IYKYK!
They're also made of a quick-dry webbing, which makes them a stylish and viable option for more rugged, outdoorsy activities. I haven't tested them in the rain, while walking across a river, or at the beach, but my feet can get pretty sweaty 😬 and I was never worried about slipping and sliding on the footbed.
As you'll soon see, my color palette is pretty neutral, so the gingham is just enough pattern for me. That said, I've gotten so much wear out of them after only a few weeks that I'm very tempted to go order the rainbow version. 😍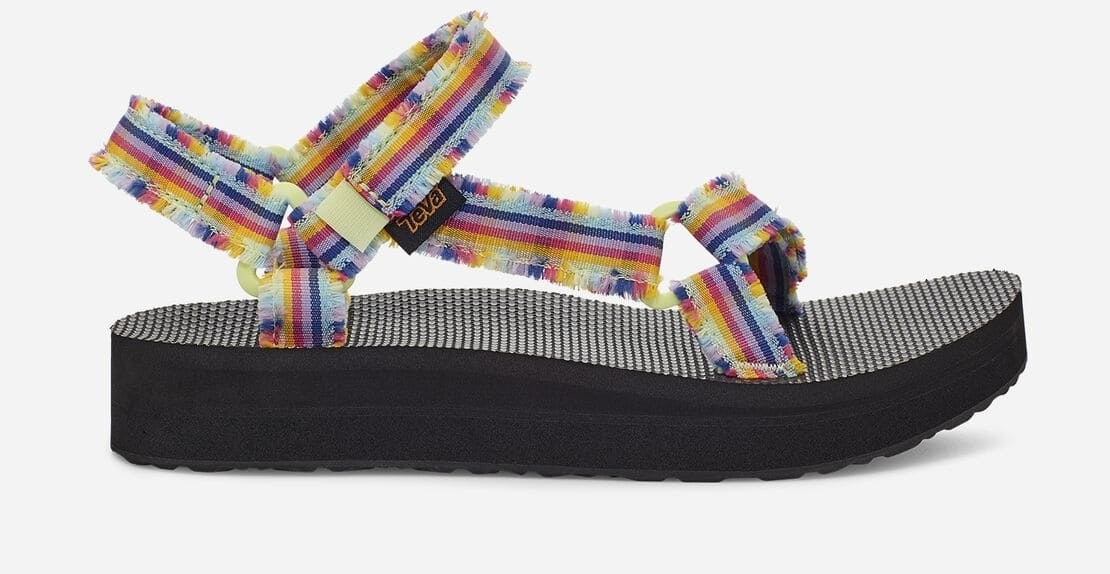 And IMO they're incredibly versatile. I've worn mine with...
Dresses!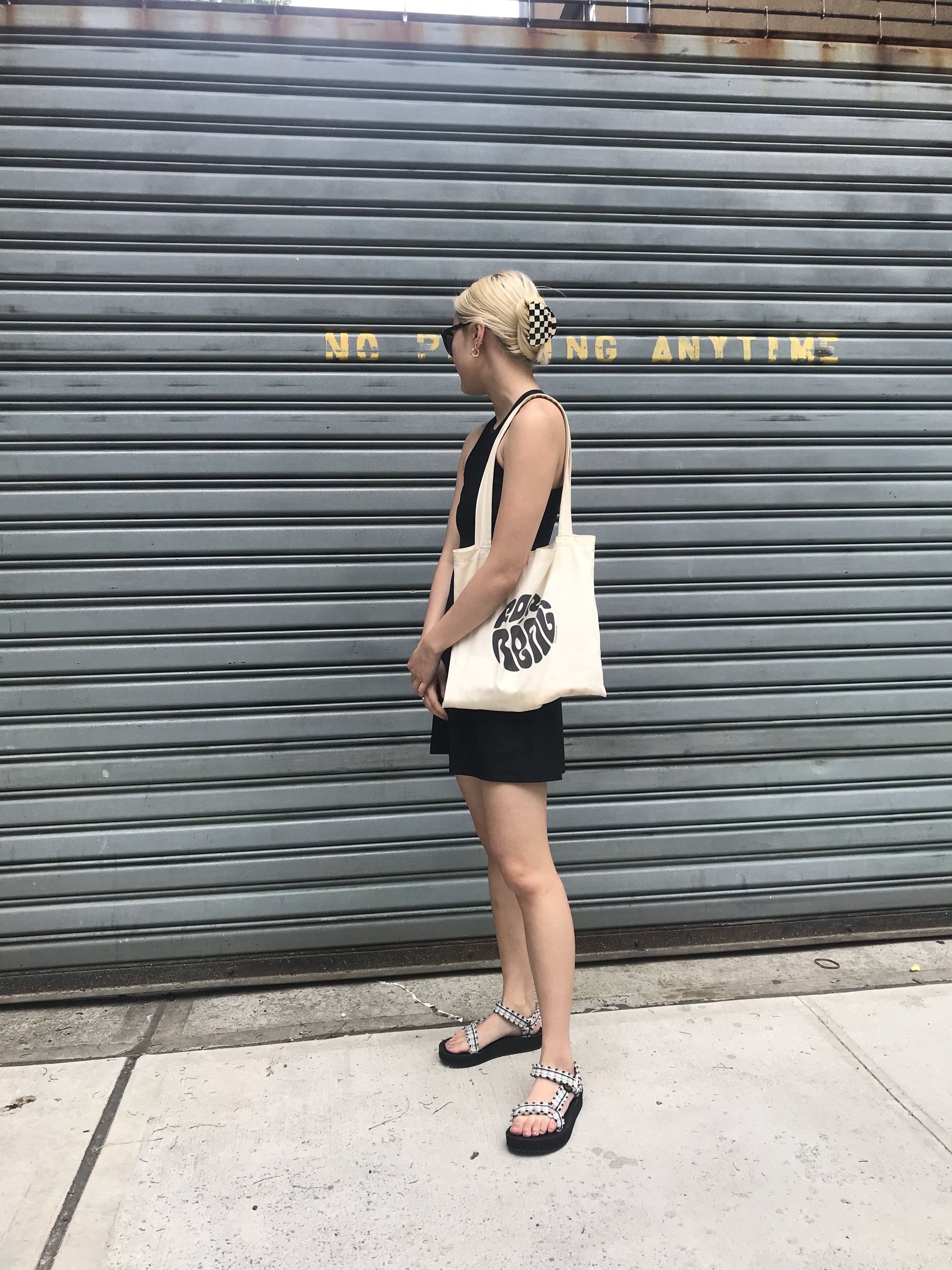 Denim!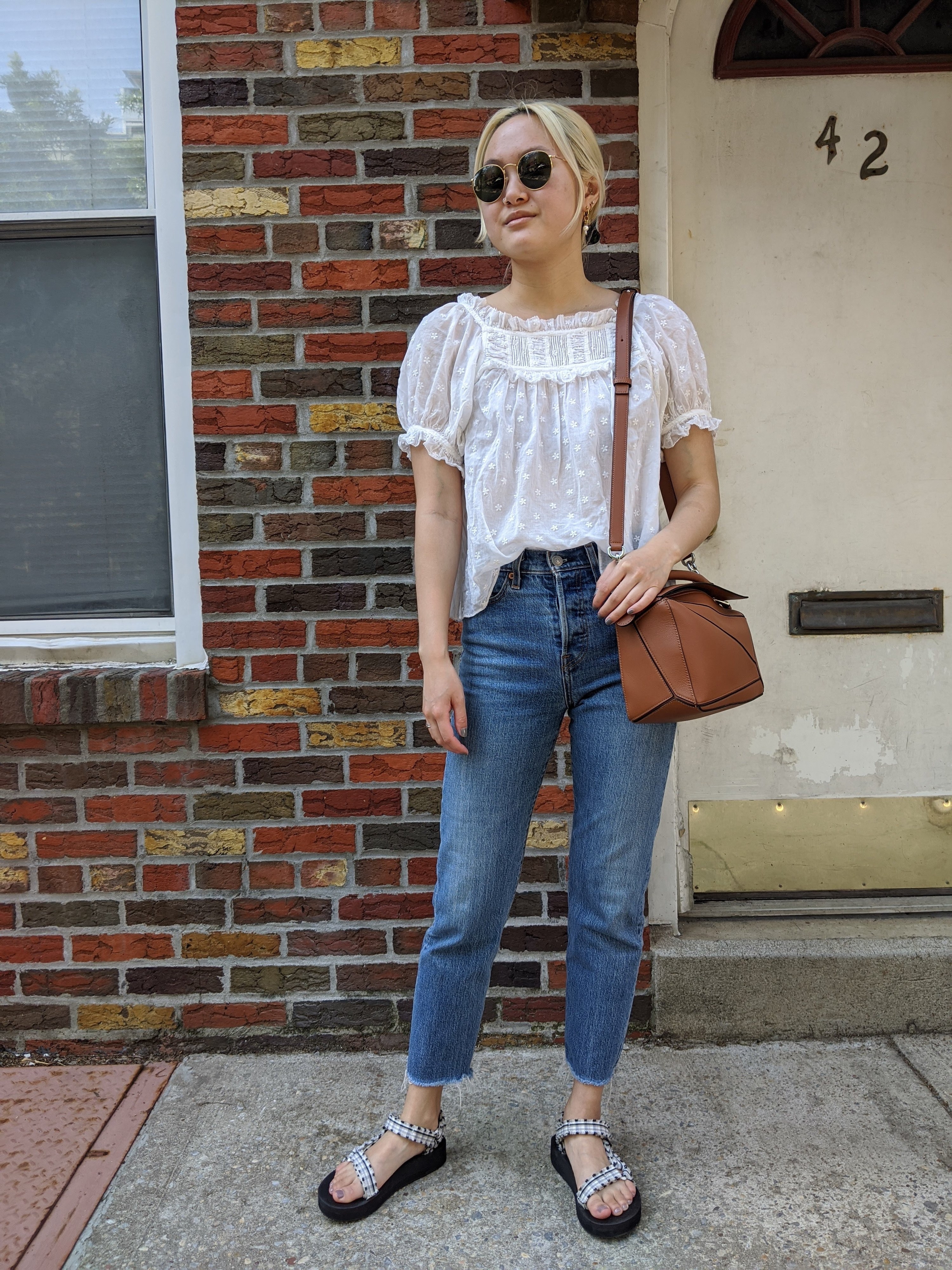 Linen pants!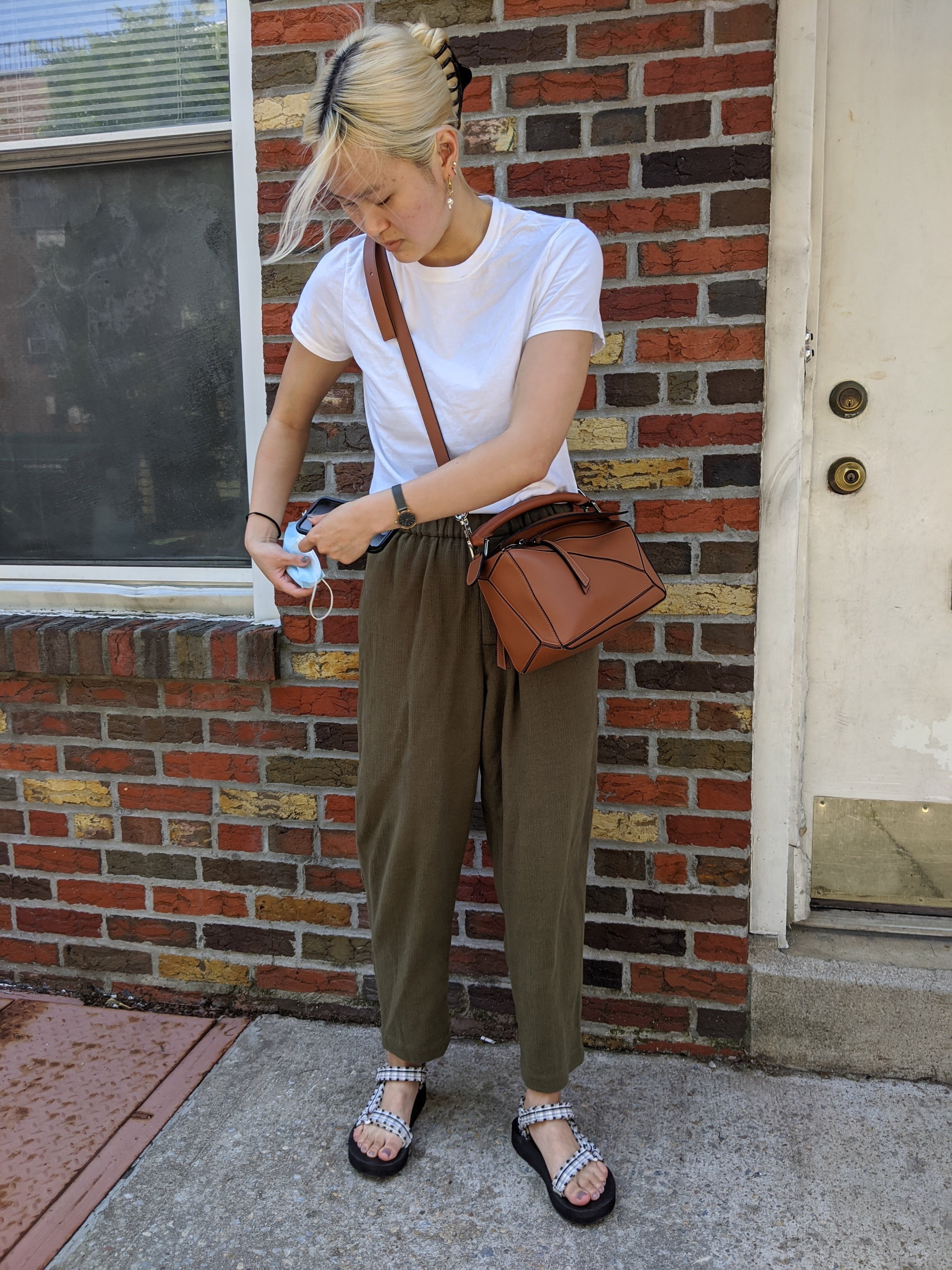 Bike shorts!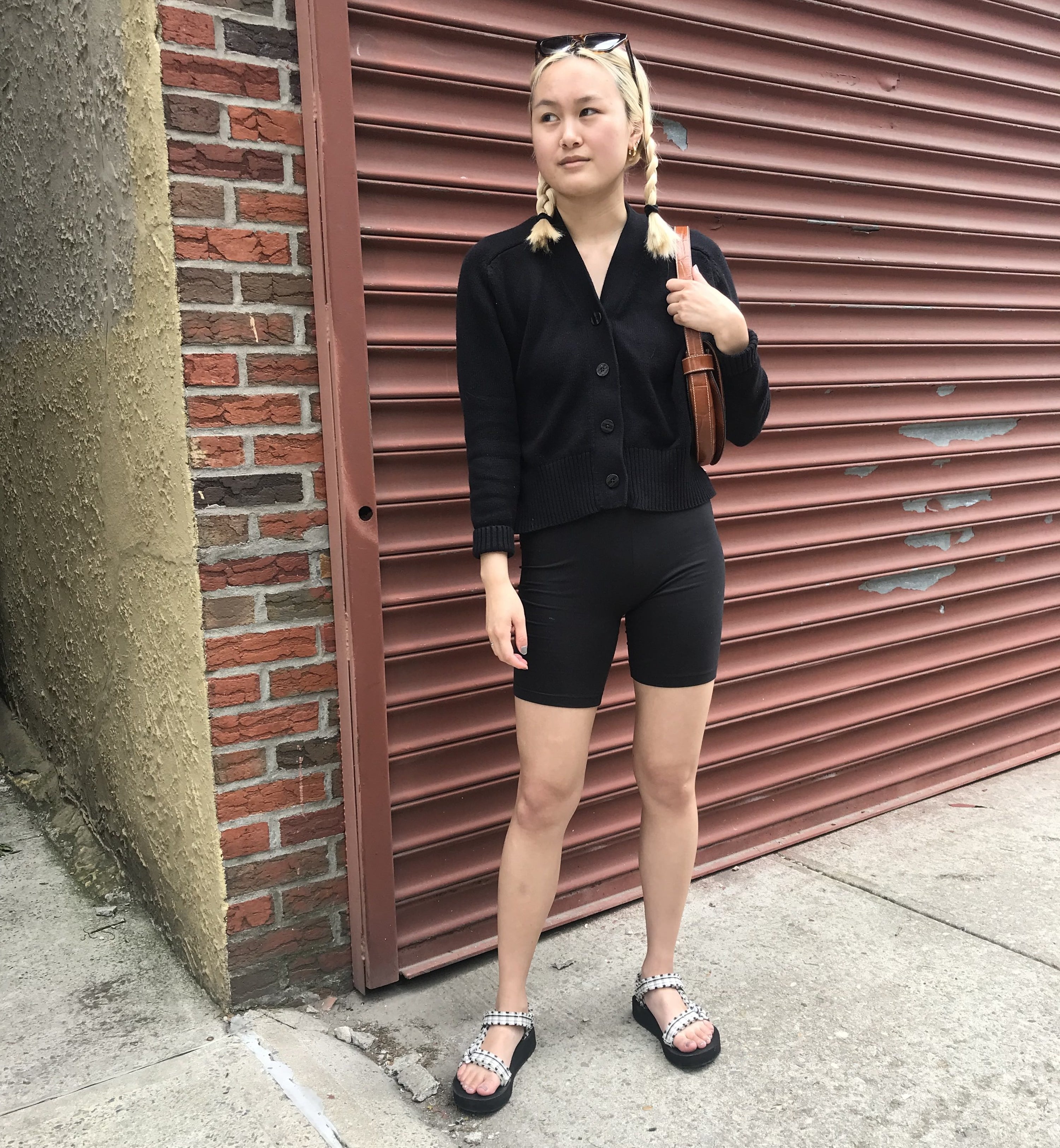 And more (but tbh my partner got sick of me asking for outfit photos so I had to stop there)!
If you're braver than me, you can rock the socks and sandals look too!
And I'm not the only one who wants literally everyone else to know how great these sandals are.
"I am a fan of my new Tevas. I am very happy with Teva sandals wholly, as I am significantly flat footed and these just feel like perfect cushions under my feet. This are my first Midforms and I am 5-foot-1 so I'm always down for additional height. I will wear these more casually and for zipping around my city. I love my Tevas for outdoor activities too so I will likely buy a pair for my more rugged activities and campsites. All in all I love these colorful Midforms!" —LQ

"I bought these for my daughter in the rainbow color and they are beautiful and super comfortable!! She just loves them. They are great for a hike at the farm, and look nice enough to wear around town. A+++++" —Franklin Mom
"Great sandals, very lightweight, and comfortable. I like that I can adjust the strap length as I have fairly narrow feet. Really cute sandals." —CC