1.
A Blue Bottle coffee subscription so you don't wake up one morning to make the horrifying discovery that you are out of java. Blue Bottle's beans are shipped within 24 hours of roasting, and they offer a variety of subscriptions, including a rotating assortment of their most popular blends, an espresso assortment, and a single-origin assortment.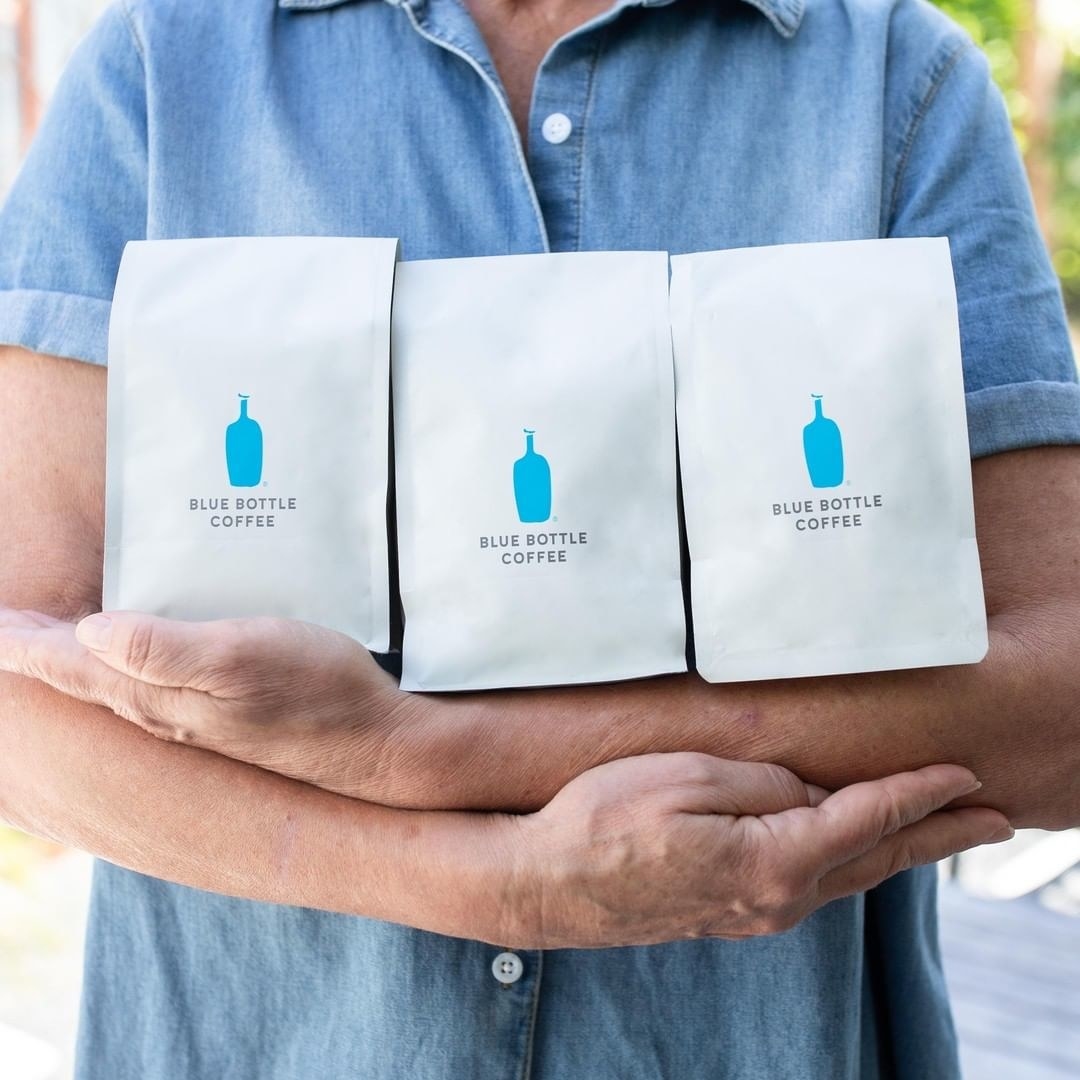 And don't forget the coffee grinder since you'll be getting whole beans! (This one is my fave!)
If you're new to Blue Bottle and don't want to commit to a subscription, I 1,000% recommend trying their New Orleans iced coffee kit. THIS STUFF IS MY LIFEBLOOD. Seriously, I could drink this every morning for the rest of my life and not get tired of it. It's sweet and creamy and delicious without tasting too sugary — the perfect iced coffee IMO.
Get a Blue Bottle subscription for $11+ (available in 11 plans).
2.
A setting powder that'll keep your oiliness in check all day so you're not whipping out the blotting sheets by the early afternoon.
3.
A TubShroom for snagging all the hairs you shed before they collect in the pipes. Say hello to relaxing showers and goodbye to standing in a puddle of water for 15 minutes because the drain is clogged...again.
Promising review: "Absolutely worth every penny. Kudos to the inventor of this product. I have thick, long, dark hair and two months after moving into my own apartment, I found my shower drain was completely clogged with all my hair. After being disgusted at the amount of hair I had to clean out with a snake (which is NOT a fun task), I decided I needed to purchase something to prevent it from happening again. I read about this product in a BuzzFeed article and I have no regrets. It is so satisfying to clean out and it does not lie when it says it catches out every single hair. I have had it for close to four months without once instance of my shower drain backing up. This product is absolutely worth it." —JT
Get it from Amazon for $12.99+ (available in five colors and as a two-pack).
4.
Glossier Lash Slick, a lengthening mascara to keep your lashes looking long and luscious and prevent raccoon eyes, even through any unexpected tears and 100% humidity.
5.
A grooming rake because it'll help loosen fur, lighten your dog's undercoat, and prevent future mats. This brush is specifically designed for pooches with thick, dense fur or double coats.

6.
A camera backpack if you never want to worry about not having enough space for all your equipment. 
It can fit up to a 16-inch MacBook, a full frame DSLR and three lenses, 70–200mm lens or drone, clothes, a passport, a tripod, a water bottle, and SD cards.
Brevite is an Asian-owned small business started by brothers Brandon, Dylan, and Elliot.

Promising review: "It fits so much and makes carrying everything so easy — and you can look cute doing it! The colors of the bag are unmatchable." —Brevite Customer
Get it from Brevite for $129 (available in nine colors).
7.
A mug warmer so your coffee, tea, or hot cocoa doesn't even have a chance to get cold. Repeat after me: There's nothing worse than room-temp coffee. There's nothing worse than room-temp coffee. There's nothing worse...
This mug warmer does *not* have an auto-off feature, so we recommend also getting an auto-off outlet, like this one from Amazon for $16.95, if you're prone to forgetting to unplug things.
Promising review: "I like a good cuppa joe. My first one goes down quickly, but I like to leisurely enjoy the subsequent one (or two or...), and really no one likes a room temp coffee. (So why is it a room temp coffee tastes cold, but a room temp soda tastes hot?). Enter this good ol' time Mr. Coffee mug warmer. Keeps hot things hot, just like it should. The cord is sufficiently long so I do not need an extension cord. The on/off control switch is mounted on the top of the unit and not on the power cord like some. It slowly builds in temp but after 10 minutes or so, it is at temp and keeps coffee at a hot enough temp for enjoyment — toasty warm but not scalding." —Chuck & Karen
Get it from Amazon for $10.99.
8.
Or a smart mug that'll stay at exactly the temperature you set it at via your phone or smart watch. Your old mug could never!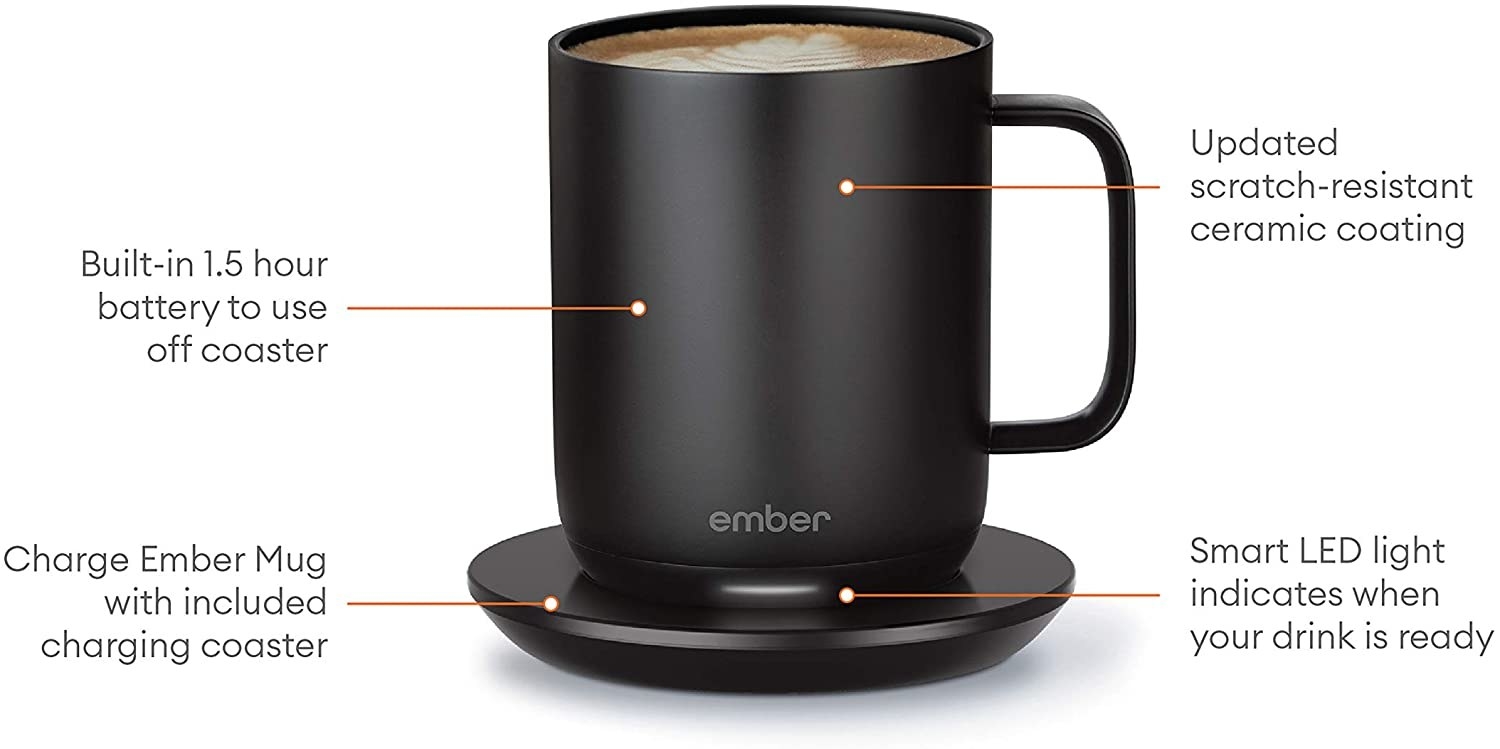 Promising review: "I absolutely love this cup! I play video games and watch movies on the weekend for a few hours of entertainment. And this cup delivers a perfect cup of hot coffee throughout my gaming sessions even with my fans blowing in my face. I now must have this cup for life. I love coffee, and it tastes even better in this cup because the coffee is consistently hot. It is simply fantastic!" —Amazon Customer
Get it from Amazon for $99.99 (also available in white).
9.
A pack of plant food spikes for gardeners with black thumbs or a forgetful mind. These sticks provide up to two months of continuous feeding so it's OK if you forget to check on your plants...for a month.
10.
A Bluetooth sleep mask to help lull you to sleep with the soothing sounds of your favorite song, podcast, or ASMR video. Each charge lasts up to eight hours, so they're also great for long road trips (as long as you're a passenger and not the driver!). Plus, they're wireless meaning no more untangling cables!
Promising review: "I suffer from insomnia, so I decided to try this gadget. It was easy to connect with my Samsung phone. I played some relaxing music and turned it on; I was asleep in less than 15 minutes. My husband took a picture after I knocked out LOL. I am hoping that it continues to help me with my insomnia problem...so far two nights of peaceful sleep! I am happy!" —Los Kositos
Get them from Amazon for $22.97.
11.
The Wand, a mini handheld filter because they're designed to help reduce your wine-induced headaches. This lil' guy should remove the histamines and sulfites in alcohol that may trigger headaches and hangovers. It's also supposed to revive oxidized wine so you don't have to toss an open bottle.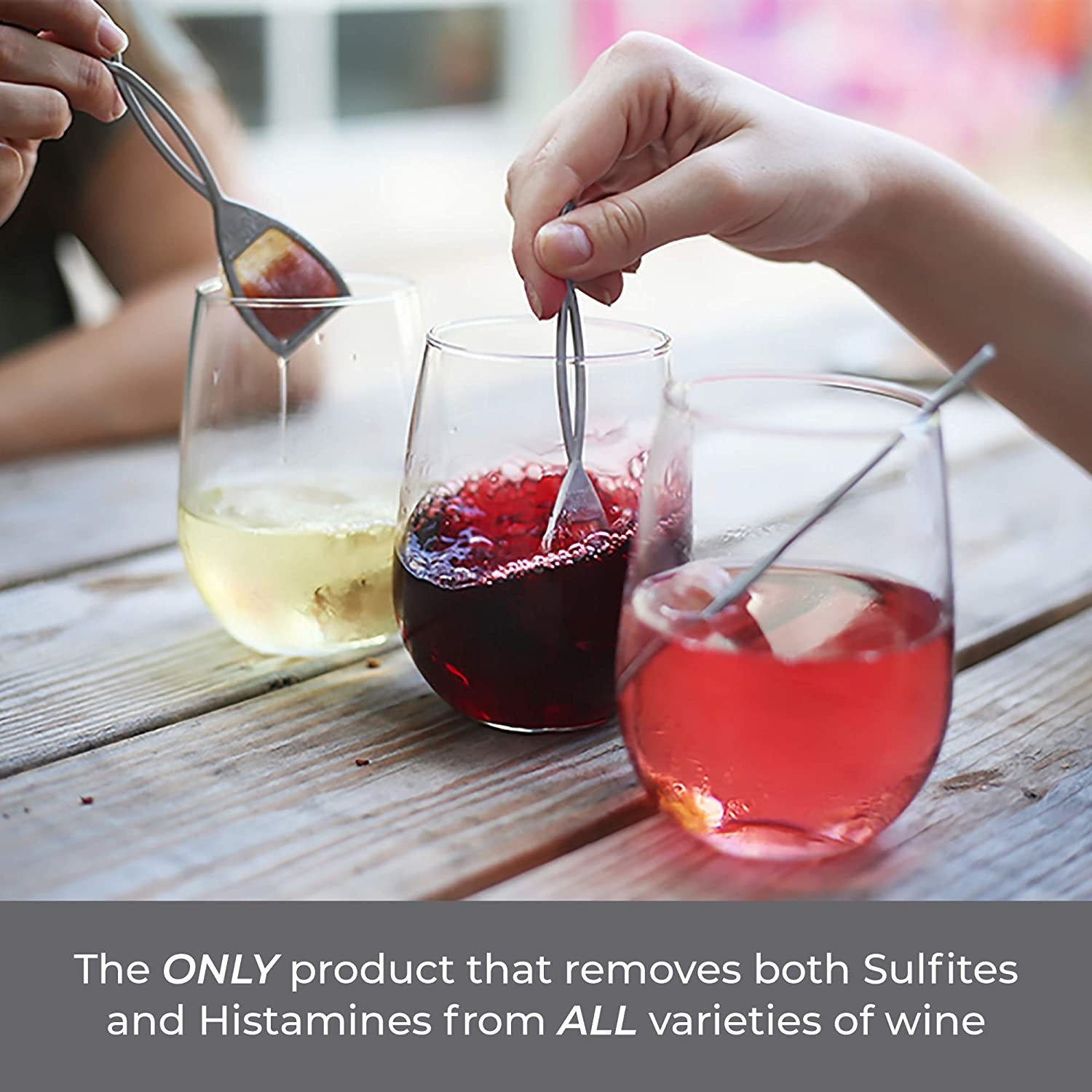 Promising review: "OMG!!!! This works. I love wine, but have terrible allergies to the histamines, sulfites, and preservatives in wine. I actually use one wand for two glasses of wine. I was very skeptical, but it works like a dream! Thank you PureWine. This is really a breakthrough for me." —Penny Froh
Get three from Amazon for $11.99 (also available in larger packs).
12.
An interactive cat toy if your kitty could use some entertainment. This'll keep them ~feline~ playful for hours on end so you don't have to deal with your needy cat crying for attention while you're trying to get some work done.
Promising review: "I have a whole room filled with cat toys that my cat is not interested in. It's funny how the least expensive cat toy I have makes him go crazy. He plays with this until he's panting like a dog and I have never seen him jump so high. I'm certain this toy will help him lose his belly. He loves it! I highly recommend it!" —Kwoo
Get it from Amazon for $2.95.
14.
A bottle of OLLY sleep gummies that'll help encourage your body to rest. Their blend of L-Theanine, chamomile, and lemon balm may help boost relaxation and increase your sleep quality.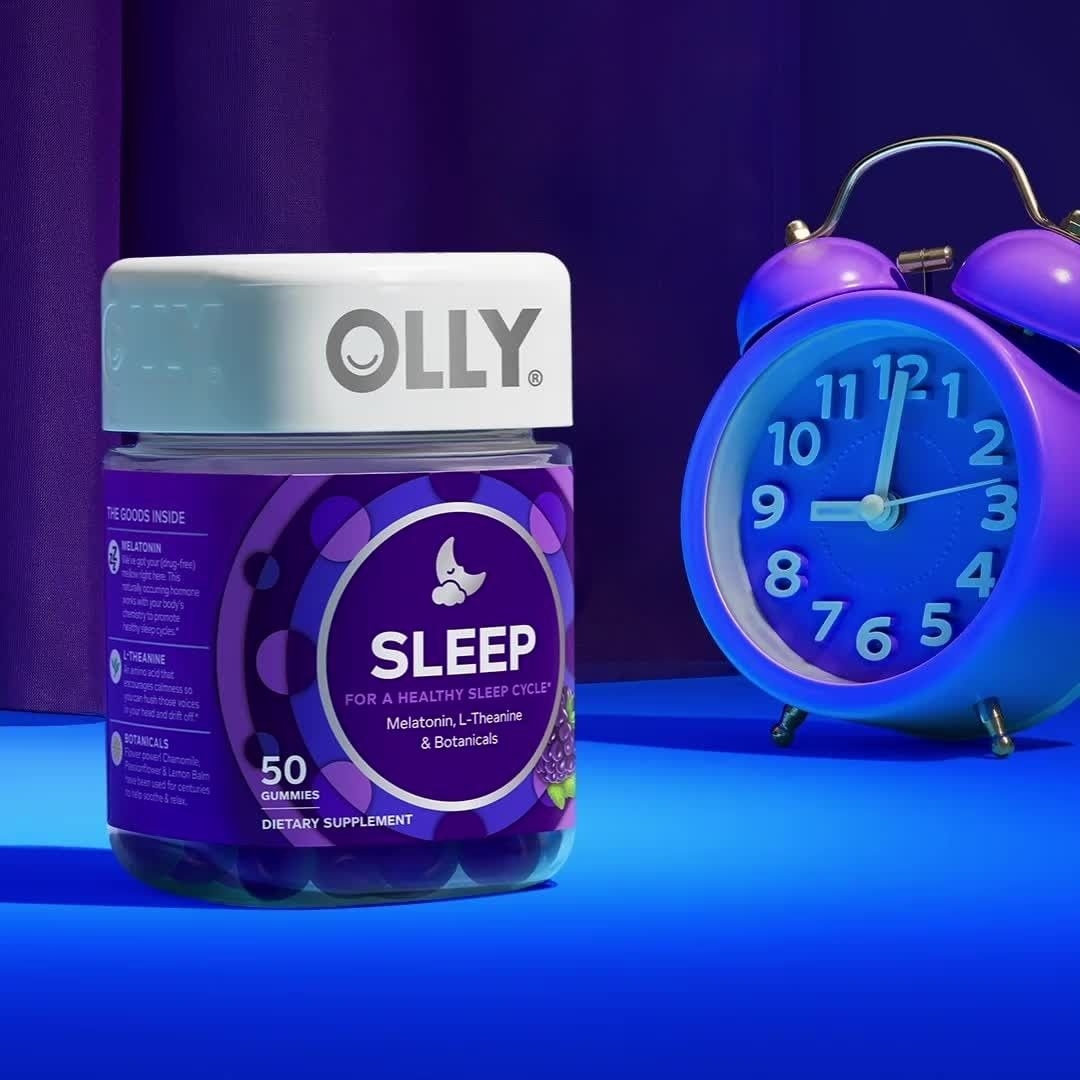 Promising review: "They taste delicious, they work fast, and I don't have weird dreams or nightmares. I have severe insomnia and I have tried every OTC and prescription possible. I tried these desperate for help, and I actually sleep incredibly well. I usually wake up an hour before my alarm, but with how well I sleep, that doesn't bother me. I'm just grateful to be sleeping." —John Chase
Get a bottle of 50 gummies from Amazon for $12.42.
15.
A stand mixer cable wrap for keeping the cord safely and neatly tucked away when your mixer isn't in use.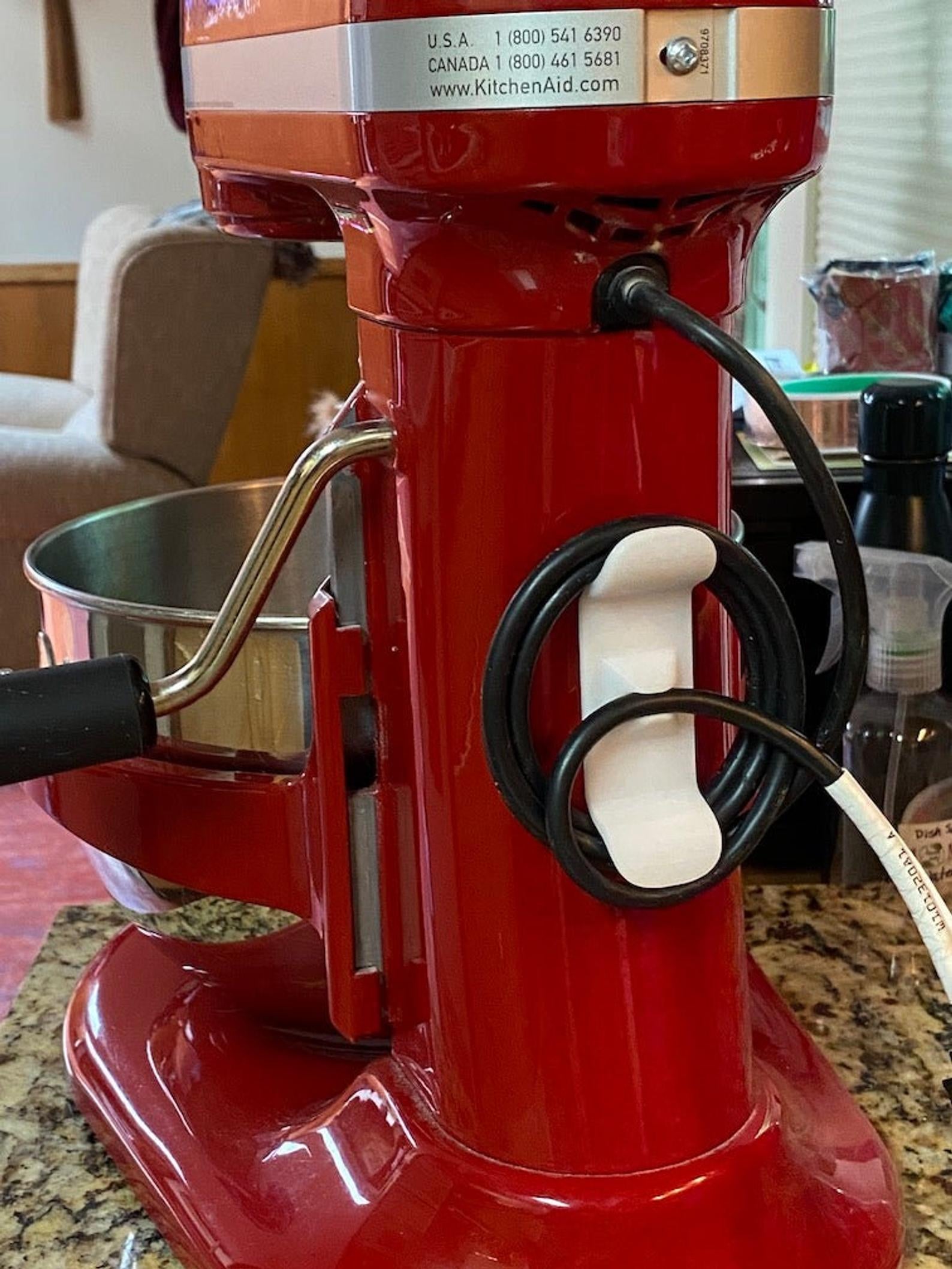 The wrap also comes with a Command strip for easy mounting.
McMaster3D is a small business based in Langhorne, Pennsylvania. Paul McMaster, the store owner, is a self-taught 3D printer! 
Promising review: "Great accessory for mixer cord! Matched my silver KitchenAid mixer perfectly. Great product!" —Nancy McDonald