1.
A gutter scoop that'll spare you from getting your hands scratched and dirty removing dead leaves, animals' nests, and mud.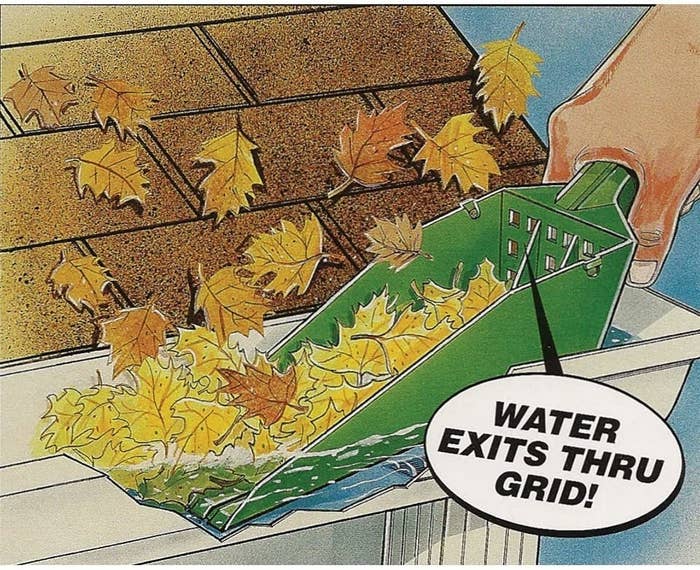 2.
A debris-grabbing tool to keep your feet firmly planted on the ground. It attaches to standard extension poles, and its wide paddles deftly collect leaves that are clogging your gutters.
3.
A pressure washer gutter cleaning attachment because you use your pressure washer to clean a bunch of other tough outdoor messes — so why not use it to unclog your gutters?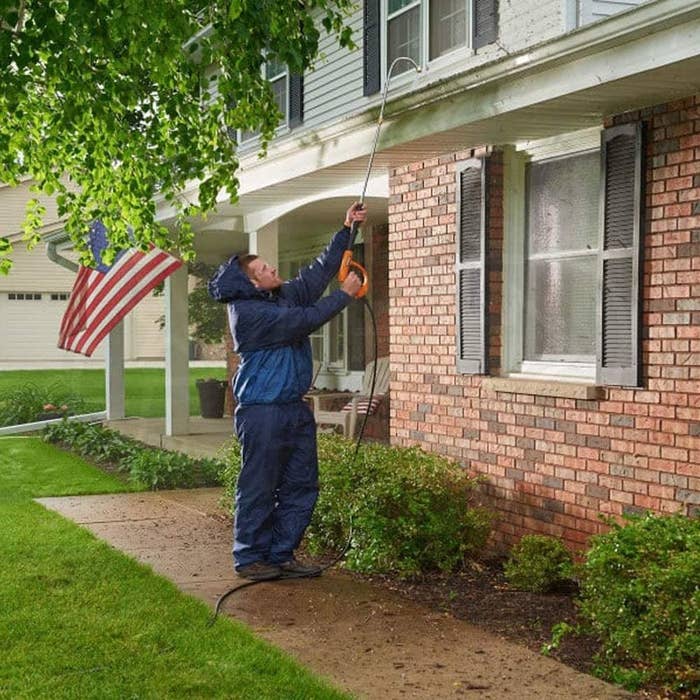 4.
A wet/dry vacuum kit so you can suck instead of scoop the dry (or wet!) leaves from the gutter. Blowing the leaves from the gutter may result in them either flying all over your lawn or shooting up into the air...and then falling right back into your gutter. This way you can slurp up all the sticks, stones, and fallen foliage and it'll sit neatly in the tank.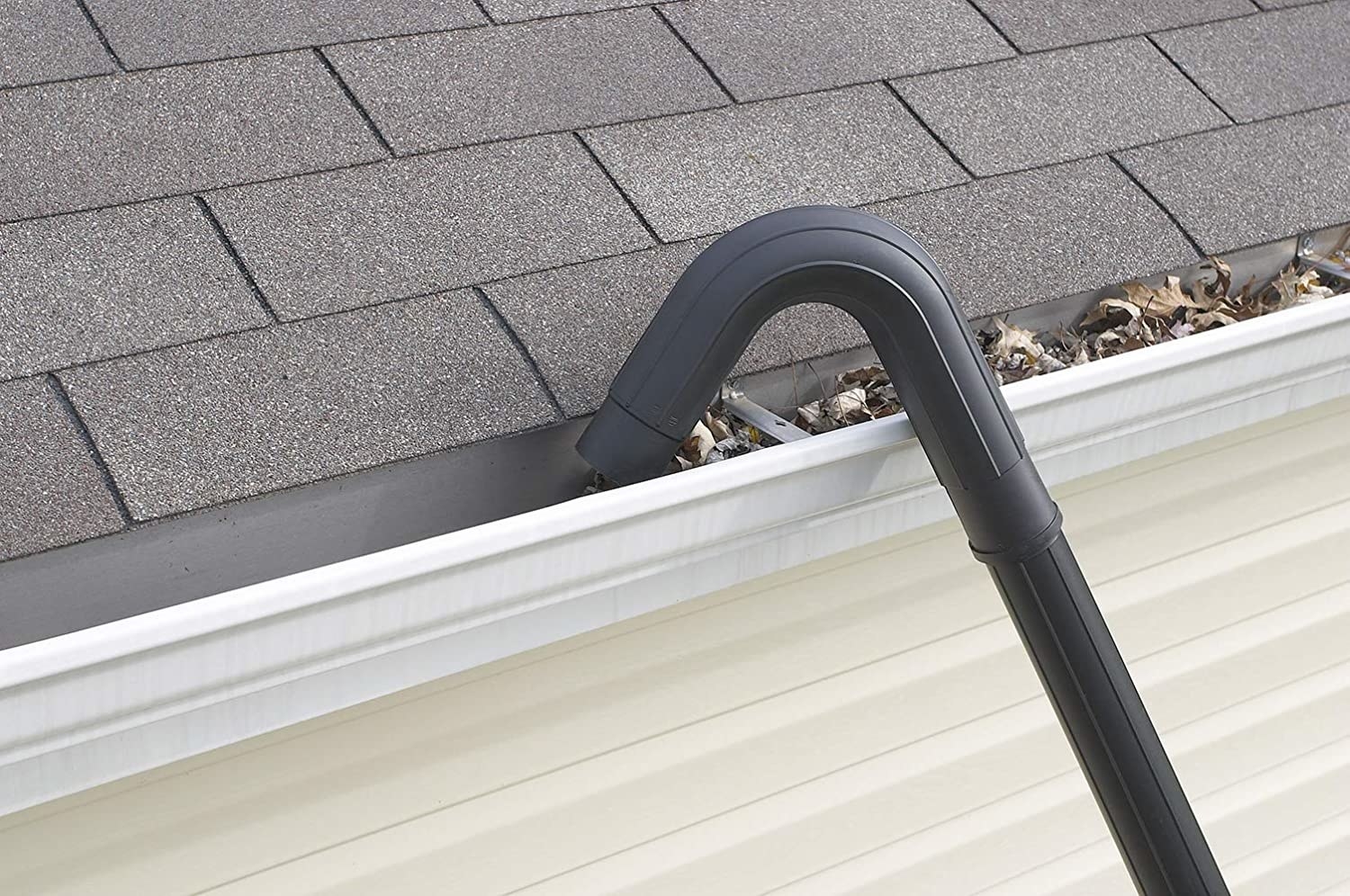 5.
A universal blower attachment that'll get the job done if you don't mind doing a little raking afterwards.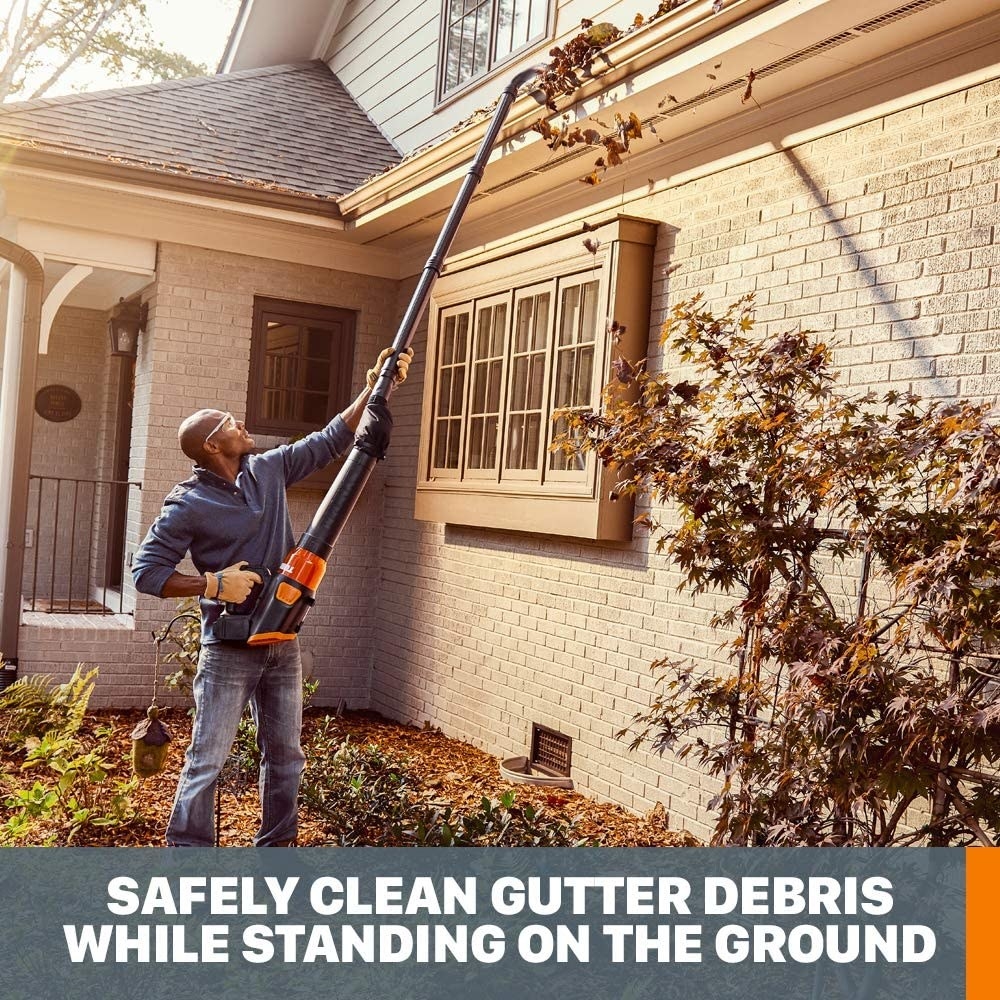 6.
A gutter rake that'll attach to a pole to help you get all the gunk in one fell swoop... errr, rake.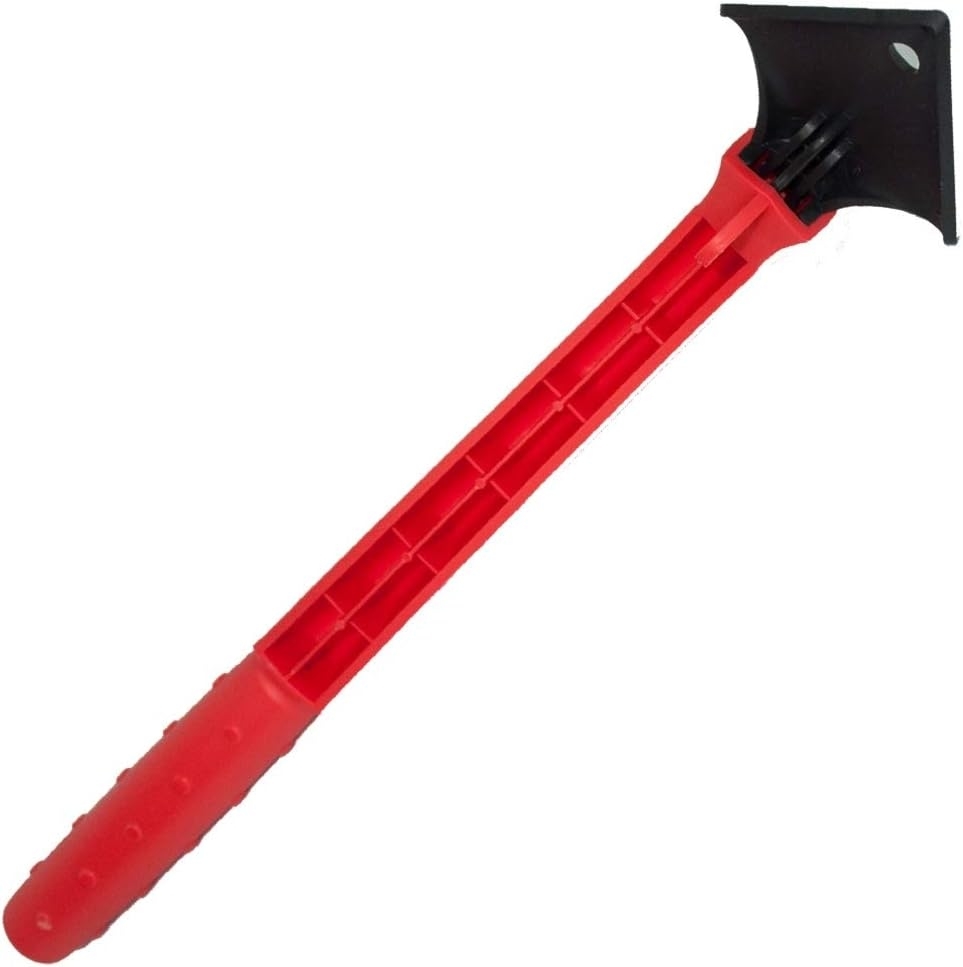 7.
Stainless steel gutter covers to help prevent debris from accumulating in the first place. They're easy to install and can't be seen from the ground. Big wins all around!
8.
A bottle of gutter cleaner solution so you can remove stains on your gutters. Just spritz this on your gutters, use a little elbow grease, and your job is done.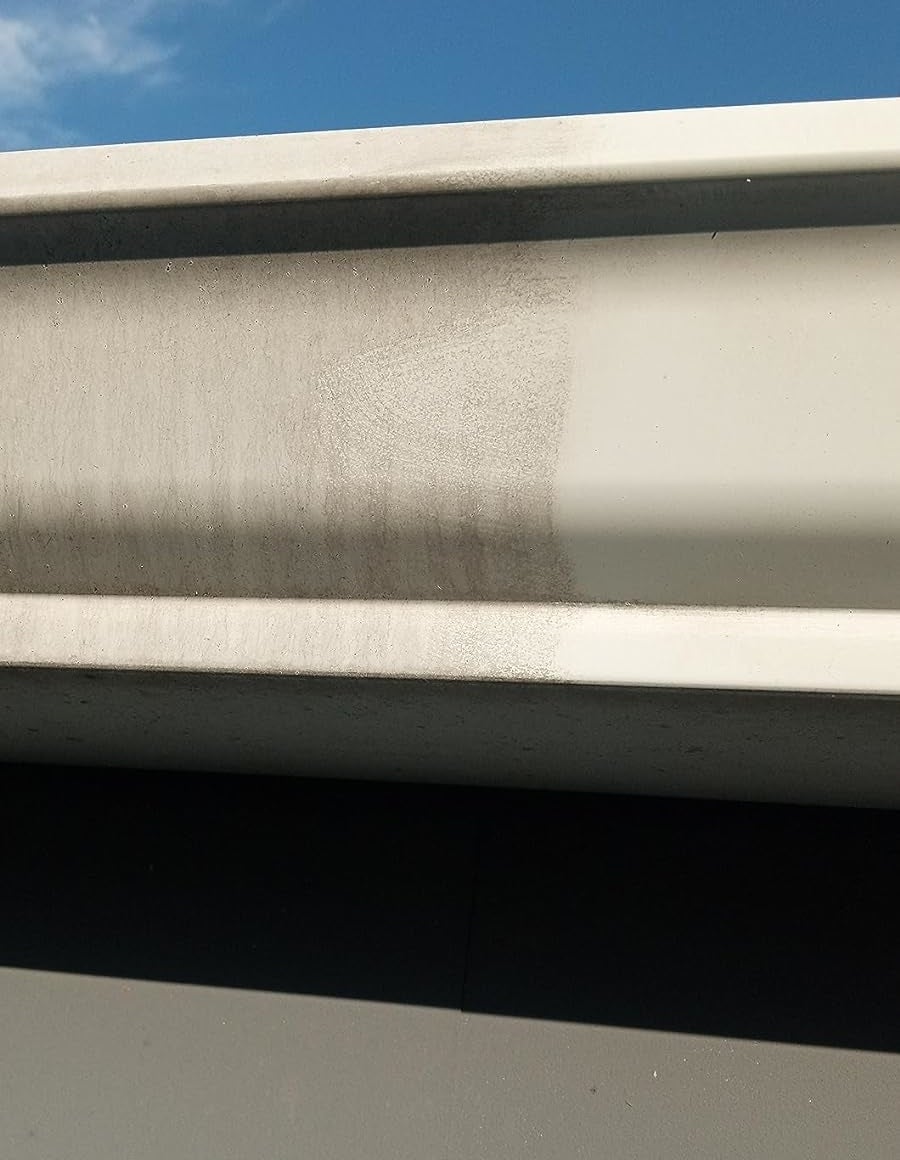 9.
A gutter-cleaning smop to help you instantly clean streaks, mold, mildew, and whatever other gunk has accumulated on your gutters.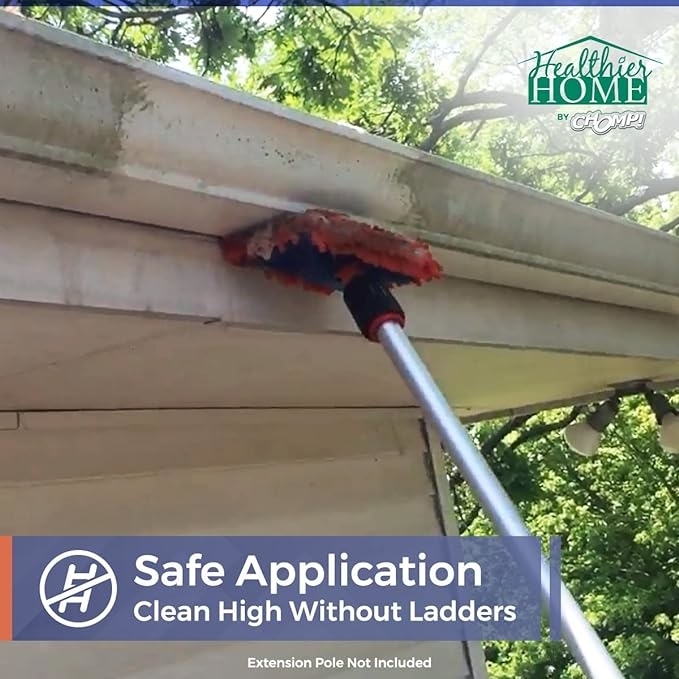 10.
A gutter filter to help reduce how much cleaning you have to do on your gutters and stop clogs, too. This helps keep debris out while still letting water through.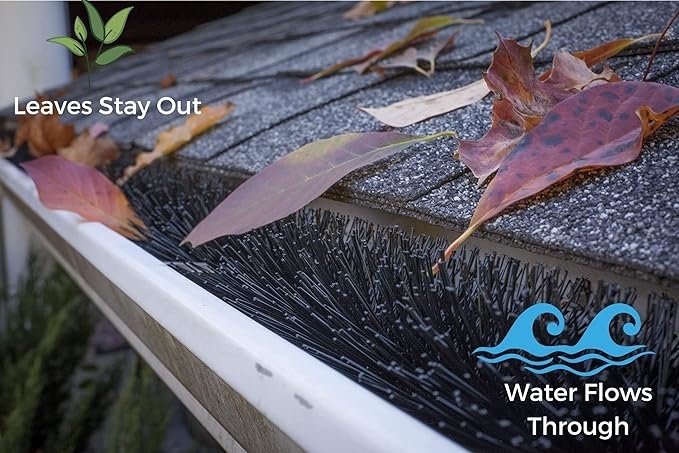 You, actually excited to clean your gutters:
What's your favorite product?