1.
A stunning claw clip for the friend who loves romantic and whimsical hair accessories.

Promising review: "These hair clips are really good quality. My hair is a couple of inches past my clavicle, about 4 inches past, and medium thickness. The clip holds it very secure. I think these clips could hold thin or thick hair. Thank you for a fabulous product." —Debra DeMattei
Get it from Amazon for $8.99+ (available in 13 designs).
2.
A Laneige glowy lip balm that'll treat them to a soft, moisturized, and ultra plump pucker. Goodbye cracked, peeling, flaking lips!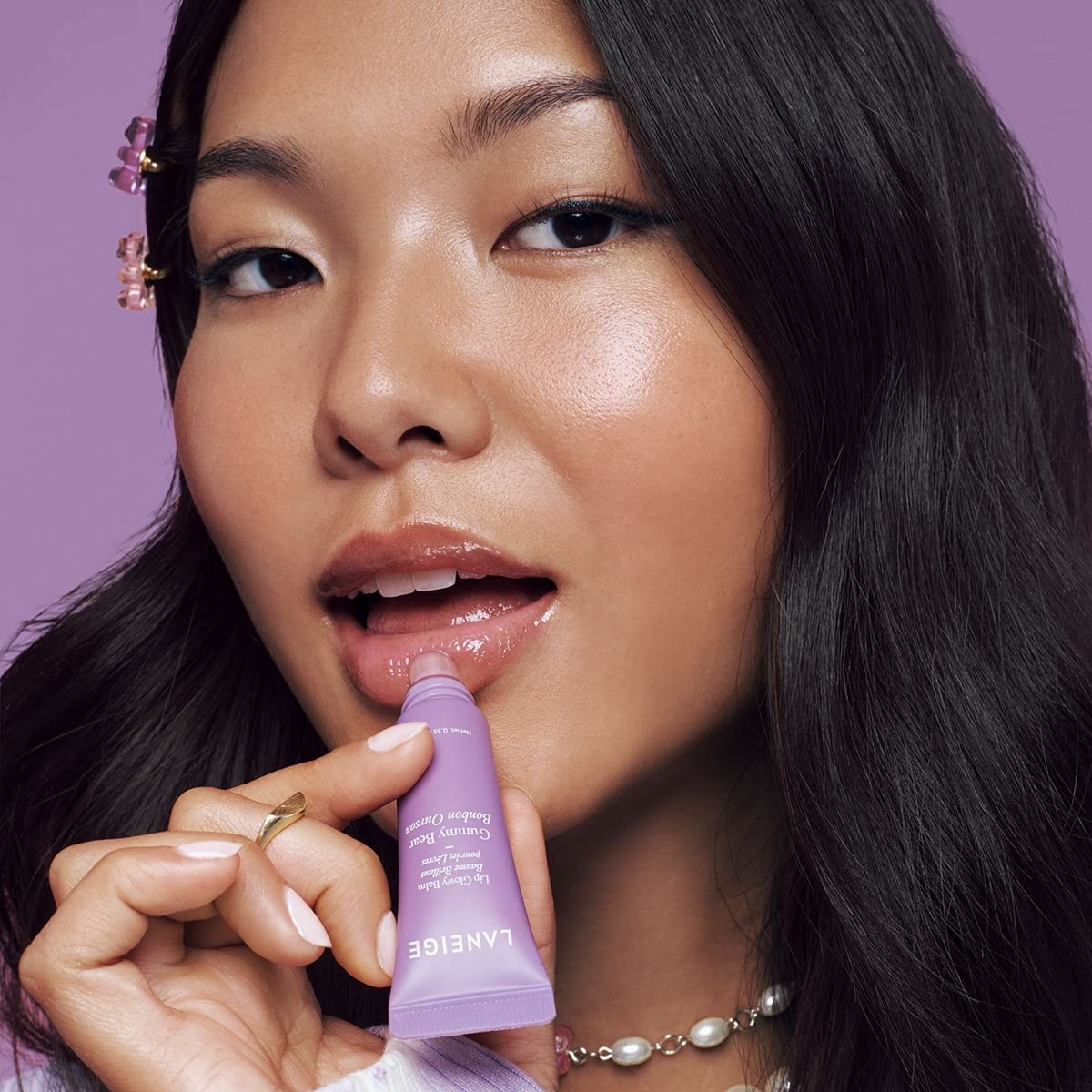 Promising review: "I'm a big fan of Laneige, and an even bigger fan of this product. I purchased the gummy bear flavor. It smells incredible, is EXACTLY like the sleeping lip mask product (but in lip gloss form, of course), and the color is SO pretty. It's a sheer purple, but has just a slight tint. It's also not sticky like other lip glosses tend to be, but rather it's really moisturizing. I can't recommend this product enough." —Jessie
Get it from Amazon for $18 (available in five scents).

3.
A lightweight mini crossbody pack (that can also be worn as a belt across the waist!) so they can enjoy plenty of room for their essentials in a hands-free style they'll love when they're out and about.

Promising review: "I previously purchased a black one from this company and fell in love with the quality of the material and the size of the bag. I've always been one who puts a lot of stuff in purses so I thought this would be challenging, but it was the opposite of challenging. I can fit everything I need into this bag without it looking bulky. I will say this is the closest version of the popular Lululemon Everywhere Belt Bag that I have found, and the color red is your true red. I'm so happy that I plan to order the hot pink one for the summer time." —Kristi Reiser
Get it from Amazon for $15.28+ (available in soooo many colors).
4.
A pair of cat paw oven mitts to protect their hands from any ~cat-tastrophes~ in the kitchen involving hot bakeware.
5.
A hugging candle for the person who has a soft spot for adorable candles that are just too cute to burn.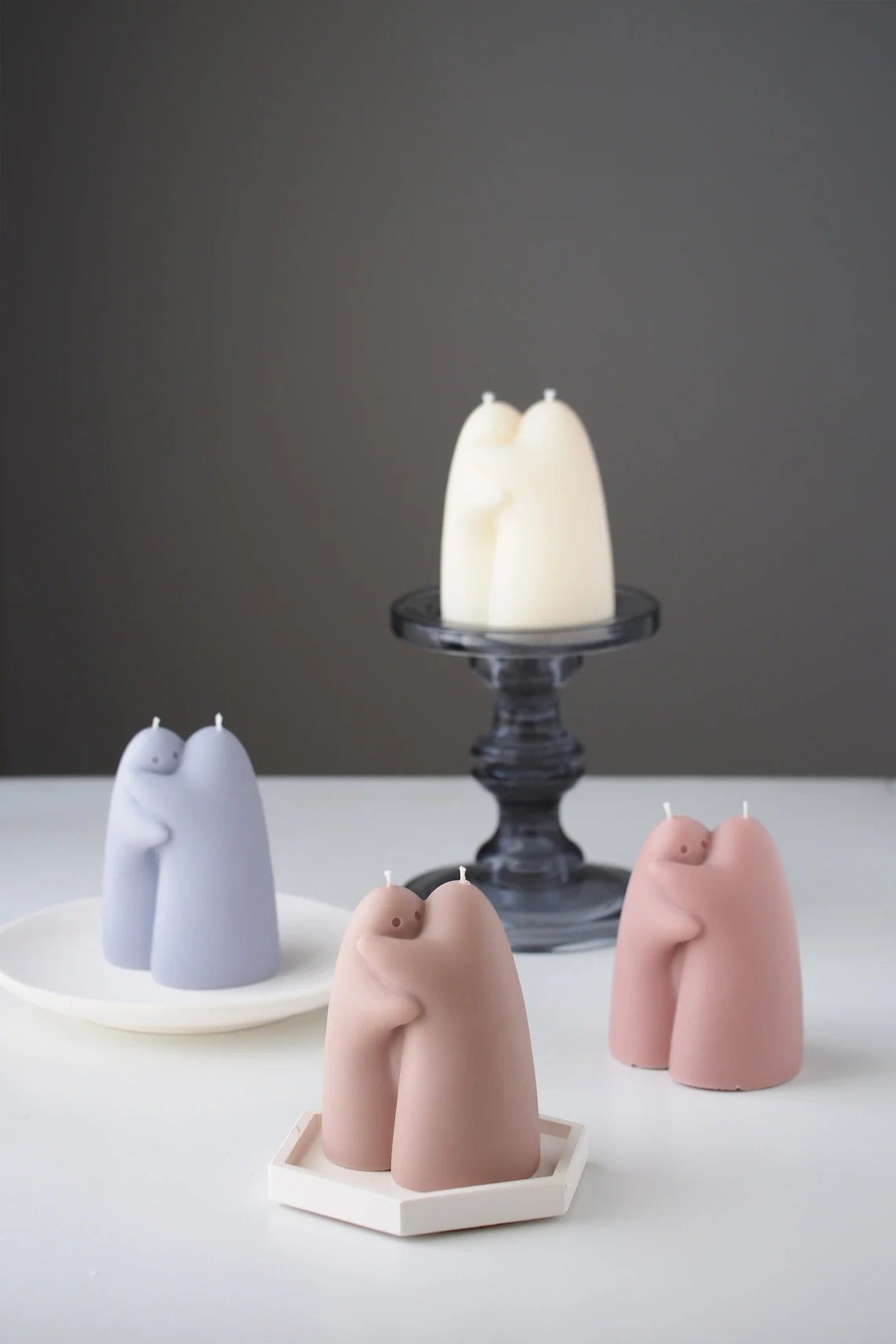 CaiCai Handmade is a small business based in Katy, Texas.
Promising review: "So adorable, great size! Fragrance is beautiful and very strong. I really like how strong the fragrance is, personally, because I can enjoy the candle without burning and ruining it if I decide to keep it for decor. Really great candle! Excellent quality!" —Jennifer Hoffmann
Get it from CaiCai Handmade on Etsy for $22.50+ (available in a variety of colors and scents).
6.
A wide-leg pants and matching blouse set that'll be the only thing you wanna wear on your upcoming tropical vacay.

Promising review: "I was amazed with this outfit. I bought it very last minute for a 6-day family cruise trip…and oh boy do I wish I would have bought more in different colors. The fit was just as I imagined it. The material, the fit, comfort. Easy to dress up or dress down. 20/10 would recommend and will definitely be buying more." —Ralf and Jacky Artigas

Get it from Amazon for $49.99 (available in women's sizes XS–4XL Plus and 19 colors).
7.
An extreme hold eyebrow gel because they love the laminated brow look but hate the price of touchups every four to six weeks. It offers 16 hours of hold without looking crunchy and doesn't leave behind white flakes. Sweat and water, mortal enemies of brow gels everywhere, meet your match!

Promising review: "I would use hair spray to hold my eyebrows and throughout the day I would sweat through it and it wouldn't last. I tried this because the price was great and I'm glad i did. This product is awesome. I've had it on my brows for a nine-hour shift and they are still in place! It doesn't dry and get flakey, nor does it feel uncomfortable on the skin. Lastly, I use brow powder and this does NOT affect the look of the powder nor does it smudge it. I will FOREVER buy this product." —Shelby

Get it from Amazon for $8.57 (available in five shades).
8.
A mini Bob Ross paint by numbers kit so they can discover the joy of painting with their favorite artist.

The kit comes with three paintings — two landscapes and one portrait of Bob — seven paint pots, a mini paint brush, mini easel, instructions, and more.
Promising review: "I have to admit I was skeptical because of the price and size. However, I got these for my husband for his birthday (he loves Bob Ross) and What a find!! We had so much fun mixing colors and painting. Would definitely recommend. The fact that they are small makes them even more special. I wish there were more to paint!" —slb m
Get it from Amazon for $9.95.
9.
A pack of temporary tattoo markers to satisfy their creativity in a non-permanent way if they're always doodling on themselves and nearby scraps of paper.

Stencils are included in case they need a little inspo to get started!
Promising review: "I've used some other tattoo pens and other markers but these work better than any I've used before! They are easy to use and stay on immediately after applying, (beware of this around clothing and such!) I've already made it through a few hand washes and seen basically no change! The colors are very vibrant, I would recommend multiple layers as the first one is usually faded. I was wary to buy these since they are a little pricey but they are worth every penny! 10/10 will definitely be buying again!" —Nancy

Get a pack of eight from Amazon for $26.99.
10.
A hummingbird feeder if their favorite summer activity is watching the hummingbirds. Reviewers rave that this system is more secure than feeders with suction cups, so their show is never ruined.

Promising review: "I ended up buying four of these because my experience has been so good. This system is SO SO SO much better than those useless suction cups. My birds love these. They're stable, easy to clean and fill, and I'm a sucker for intelligent design. You won't regret buying for this price. So much joy, so little $." —MHRMAYD

Get it from Amazon for $9.99
11.
A 3-in-1 foldable magnetic wireless charger for the friend with a chronically dead phone. Now they can't use their patented "but I only have one outlet" excuse — there are three charging pads for an iPhone, AirPods, *and* an Apple Watch.

Check out a TikTok of the foldable 3-in-1 charger in action. 

Psst — a lot of travelers swear by it because it saves soooo much space in their luggage! 

Promising review: "I use this product to charge my iPhone 13, AirPods, and Apple Watch. Prior to this 3-in-1 compact purchase, I have purchased three different kinds of 3-in-1 chargers — I frequently travel between school and home with carry-on bags on airlines and all of the previous stand version chargers doesn't fit well in my bags or I am always worried I would break. This is compact and folds so well that I can fit in my carry-on or in any zipper pockets without having to worry about breaking anything. Charger works really well and it is the best compact one you can find in market. Love it and been using it for two months now and no issues!!" —SBREDDY
Get it from Amazon for $39.99 (available in nine colors). 

12.
A portable Chill-O-Matic Instant Beverage Cooler that'll transform their room-temperature drink to perfectly cold in just 60 seconds. Because tepid seltzer water is just...*gag*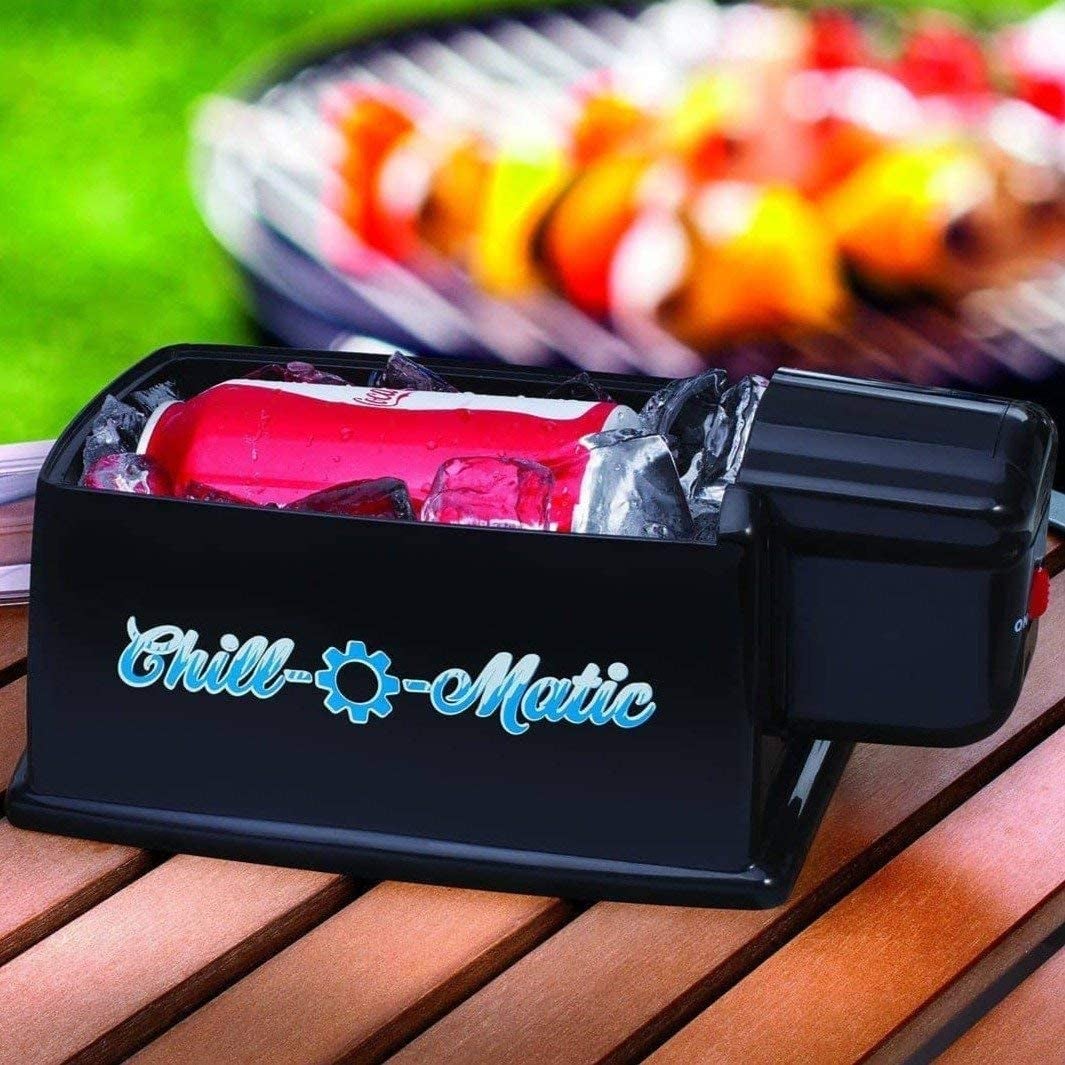 Check out a TikTok of the Chill-O-Matic in action. 

Promising review: "I was so afraid of wasting money. But I didn't. I love my sodas cold. But sometimes there's not a cold one available, and waiting 30–40 minutes for one to get cold in the freezer is not always ideal. This will get your room temp can to fridge cold in 90 seconds. I let it run double that to get almost freezer cold. I wish it had a power cord. But I do appreciate the portability that the batteries provide. I can't wait to try it out on vacationing, as access to cold sodas isn't always available. All you need is a literally a little bit of ice." —G. Massey
Get it from Amazon for $29.99+ (available in two colors). 

13.
Some aesthetic highlighters so you can reward them for studying — they deserve it!

Promising review: "I am absolutely in love!! The shape of the highlighter itself makes it so easily glide over the paper. Super smooth. The colors are sooooo beautiful! It's not often where what you see is truly what you get. I am very satisfied :)" —Sung Han

Get a six-pack from Amazon for $7.99 (available in two color combinations).
14.
A shea butter–infused cream-to-powder E.l.f. multistick to replace your blush, lipstick, *and* eyeshadow. It'll melt into your skin like an absolute dream, giving you the perfect pop of color.

Promising review: "Never liked blush until now. I've tried so hard to wear blush but it always looked wrong on me, no matter what color or brand. I got [Glistening Peach] a pink color that is so subtle it's almost imperceptible but it does something. I can put it on in seconds with no mirror and it will still look good." —Wednesday

Get it from Amazon for $5 (available in seven shades).