11 Lap Desks That'll Make Working From The Couch So Much Comfier
Including lap desks with built-in storage, adjustable-height lap desks, and lap desks with cooling fans.
We hope you love the products we recommend! All of them were independently selected by our editors. Just so you know, BuzzFeed may collect a share of sales or other compensation from the links on this page if you decide to shop from them. Oh, and FYI — prices are accurate and items in stock as of time of publication.
1.
A compact lap desk that'll do the job, plain and simple. It's no frills and has a slot for your pen or pencil, as well as a built-in handle and two cushions on the bottom.
2.
A lap desk with all the bells and whistles — a built-in mouse pad, wrist pad, and phone/tablet holder — so you can be just as productive when you're sitting on the couch or in bed as you would be if you were working from your actual desk.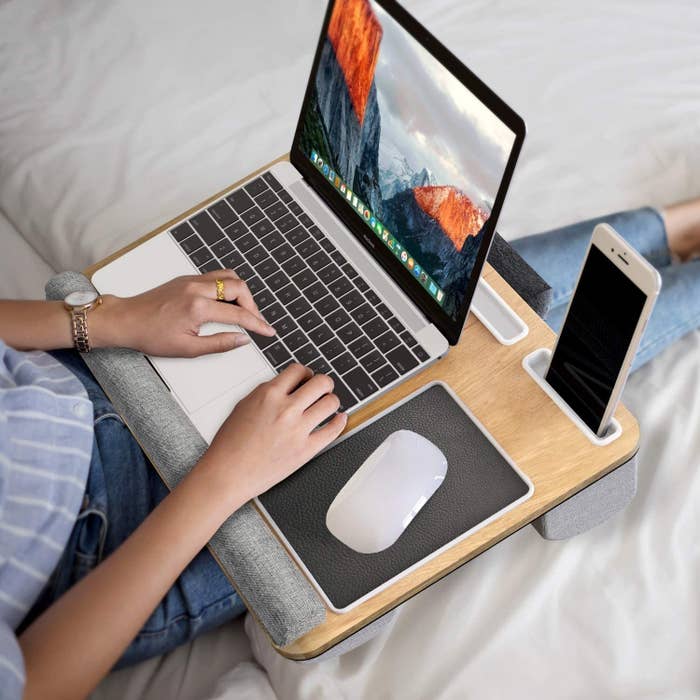 3.
A folding lap desk to keep all your work clutter hidden inside. The lid opens like a school desk and inside you can store your laptop, pens, pencils, paper, and desk accessories. Plus the legs fold flat so you can easily bring it with you wherever you go.
4.
An adjustable lap desk if you're sick of hunching over your computer while you work from the couch. You can raise or lower this lap desk, and change the angle if you prefer a tilted working surface. It's also great if you want to mimic a standing desk in your home without actually having to spend the money for a standing desk.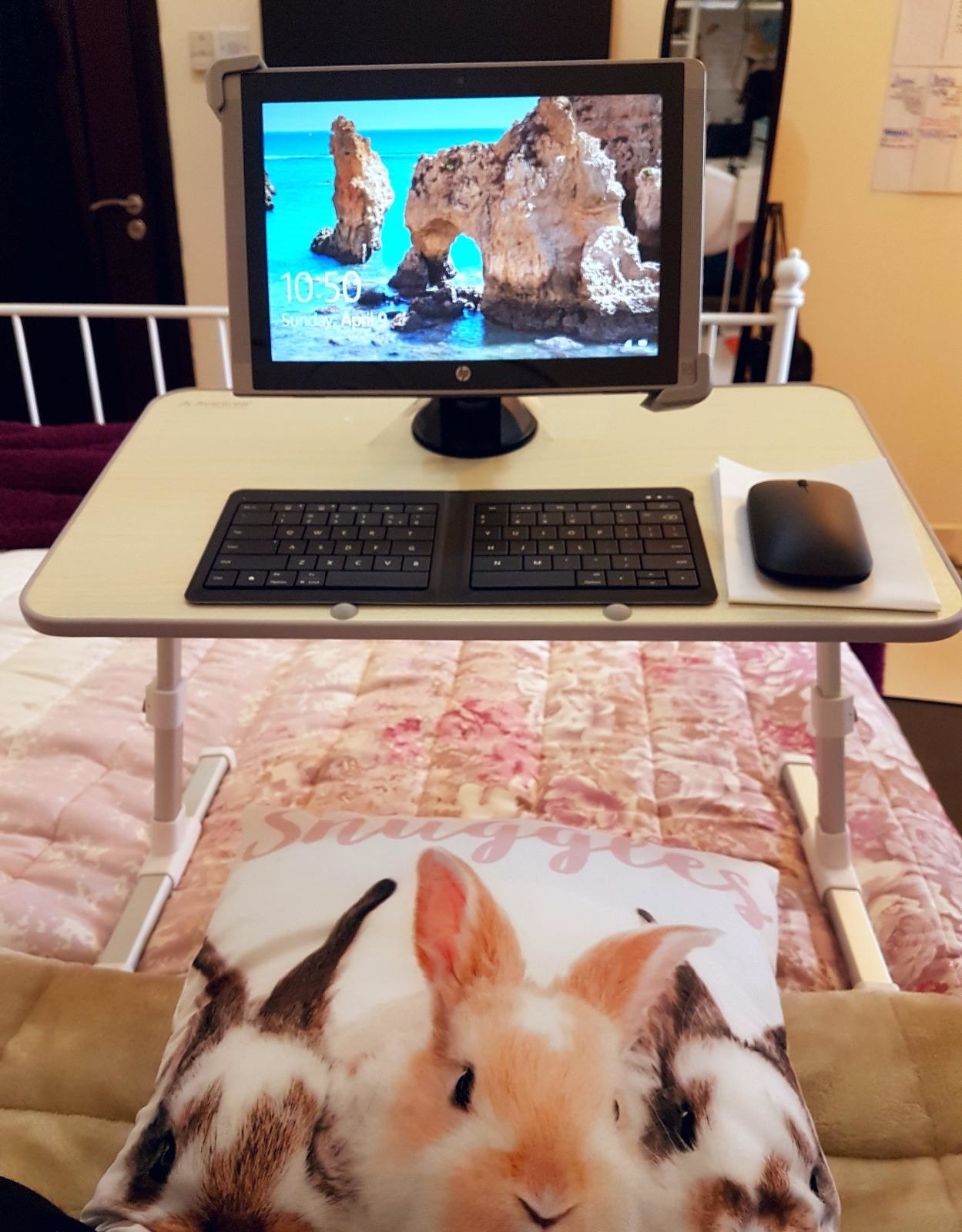 5.
A cute llama lap desk for kids (or adults, no judgment!) who would appreciate how ~wooly~ adorable *and* practical it is. The cushioned bottom conforms to your legs so it's comfy no matter how long you use it, and it has a handy dandy built-in handle.
6.
A customizable adjustable lap desk with eight height settings because you want a different angle when you're using it to support your laptop versus using it to prop up your book.
7.
A laptop cooling pad that'll help prevent your machine from overheating in the middle of an intense gaming session thanks to its two built-in USB-powered fans.
8.
A versatile workspace so you can work from anywhere, even the ground. This S-shaped contraption has an angled work surface that helps you practice good posture so your back doesn't ache after a day of work.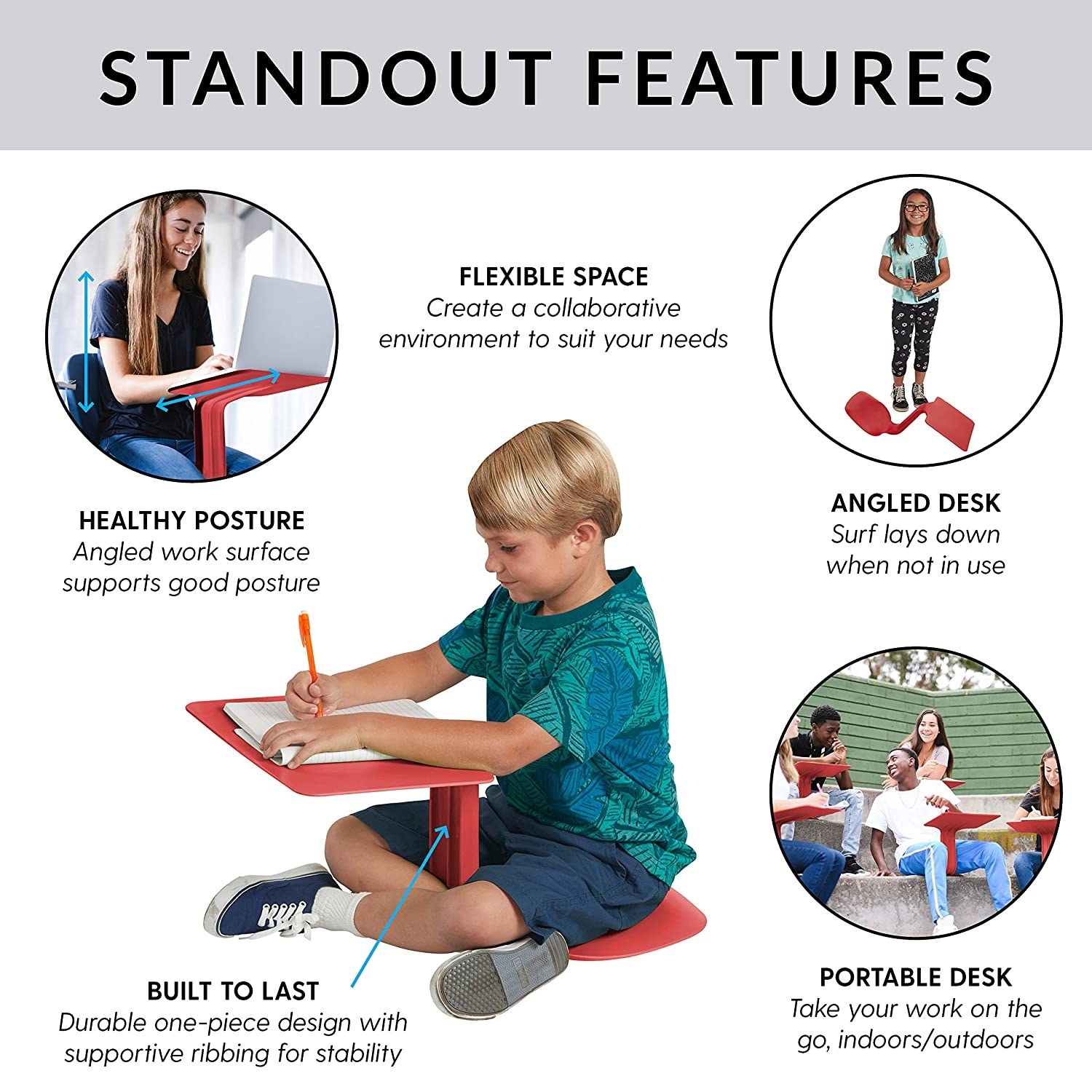 9.
A lap desk with a mouse pad that slides in and out to save your wrist if you're pretty sure your laptop's trackpad is causing your carpal tunnel. You can choose the angle you want it to sit at, and it also has a built-in USB fan — how ~cool~!
10.
A lap desk if your laptop or tablet is on the larger side. This lap desk is 23 inches long and 16 inches wide so you don't have to worry about your laptop hanging over the side.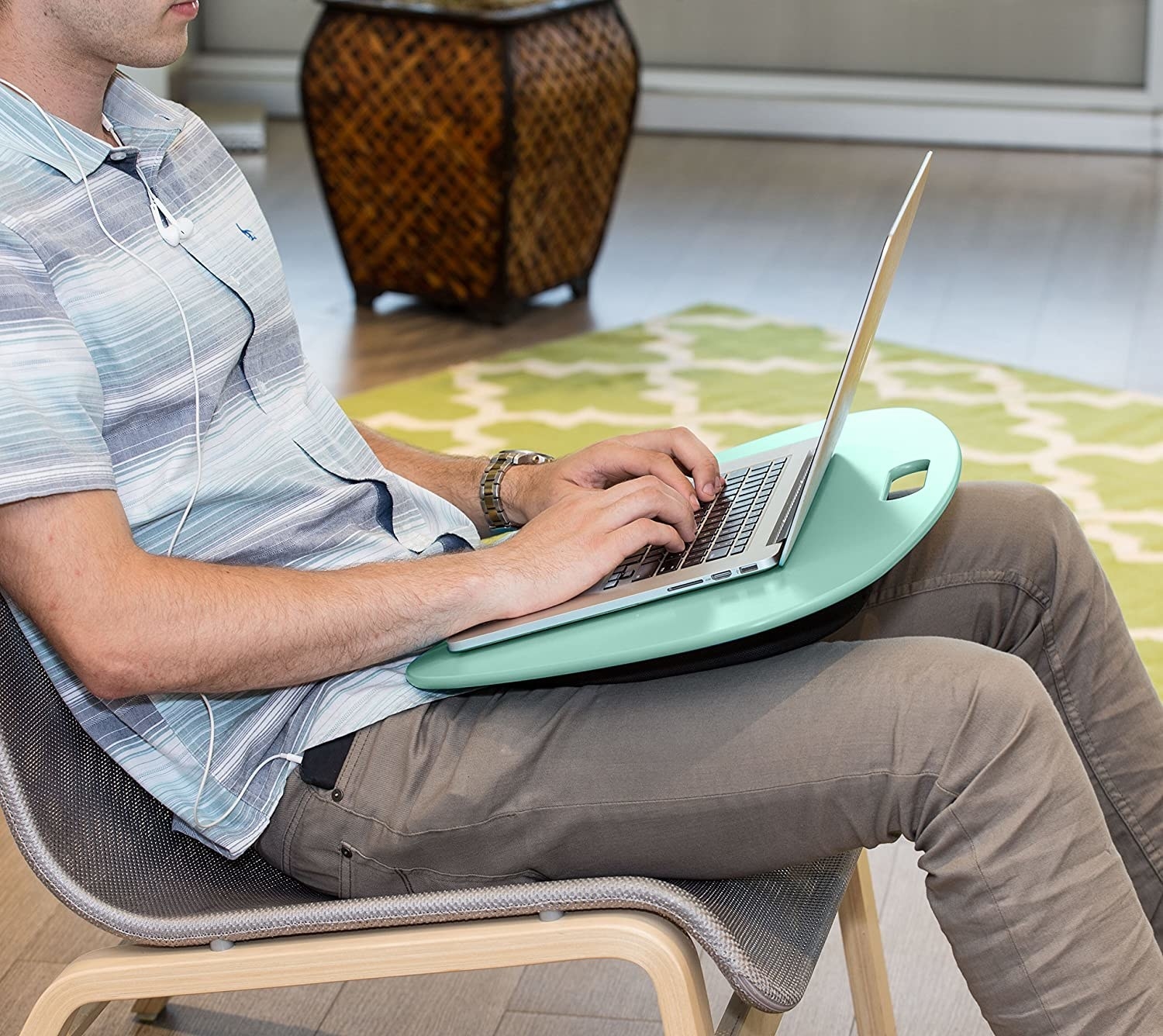 11.
A memory foam lap desk with a built-in light and foam wrist pad for late-night or early-morning work sessions when you can't turn on the overhead lights.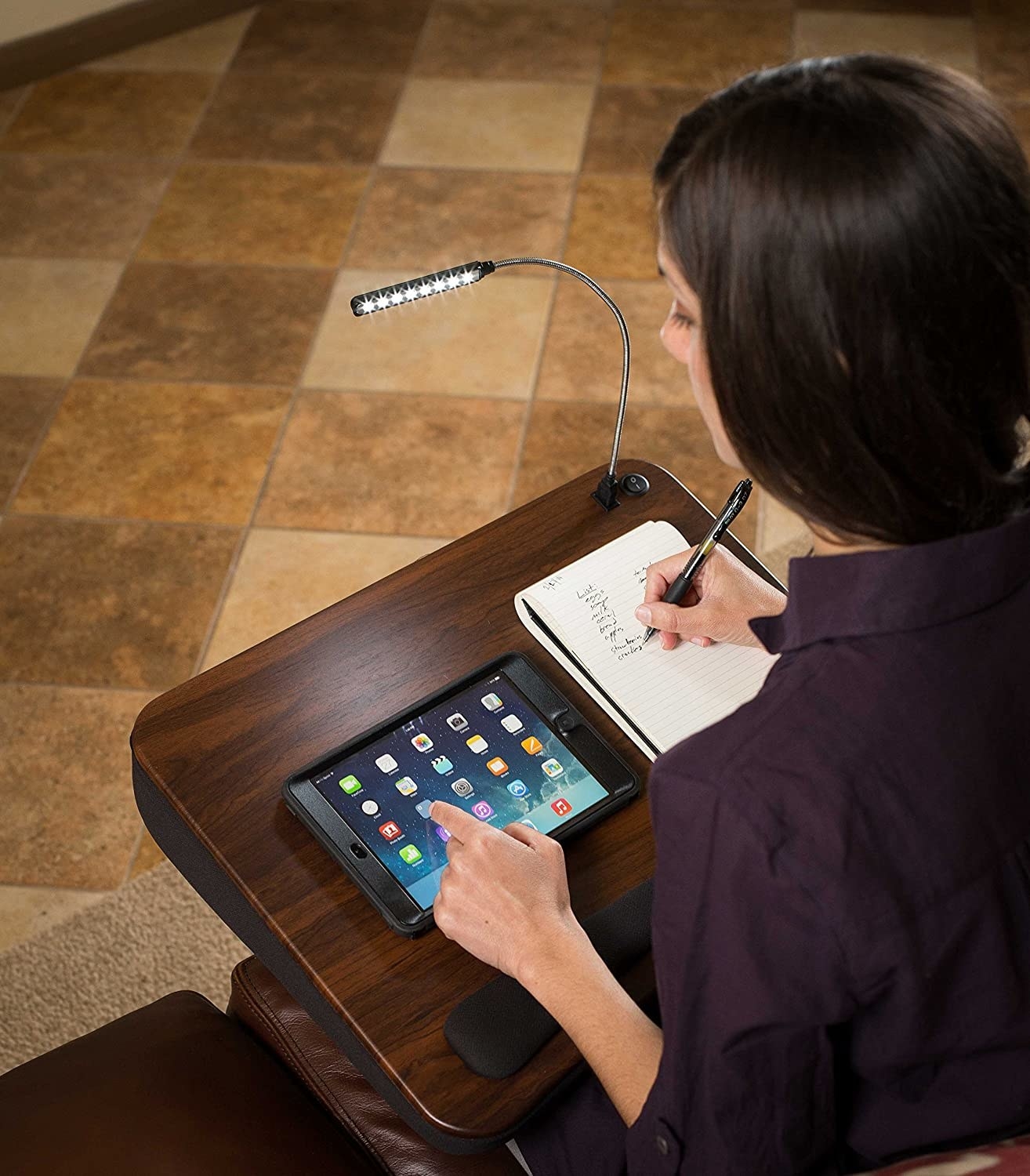 You while scrolling:
Do you love online shopping? Join our Facebook group, BuzzFeed Buy Me That, to talk all about your favorite products, share photos, post discount codes, and ask the BuzzFeed Shopping team for recommendations!