We open on a dark ice skating rink, light from the windows illuminating a skater. The animation fades in and out of black, but soon reveals the skater, a young man with long silver hair and the voice over says, "He never fails to surprise me." The young skater glides across the ice into black and when he emerges again only seconds later his hair is short and he looks in the viewer's direction, the slightest of smiles on his lips. The smile is only there for a moment before the skater shifts his focus to the routine, but there is a fondness in that gaze that suggests a familiarity and an intimacy that he shares with the audience and other person in the room. These first eleven seconds of Yuri!!! On Ice establish the core, dynamic relationship between the show's main characters and establish the inspiration they bring one another that carries on throughout every episode.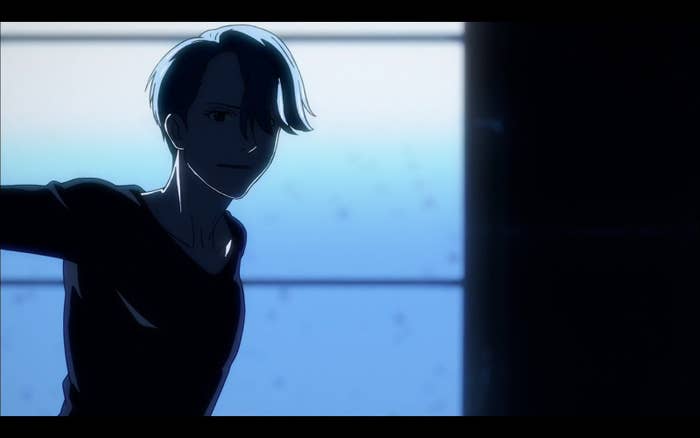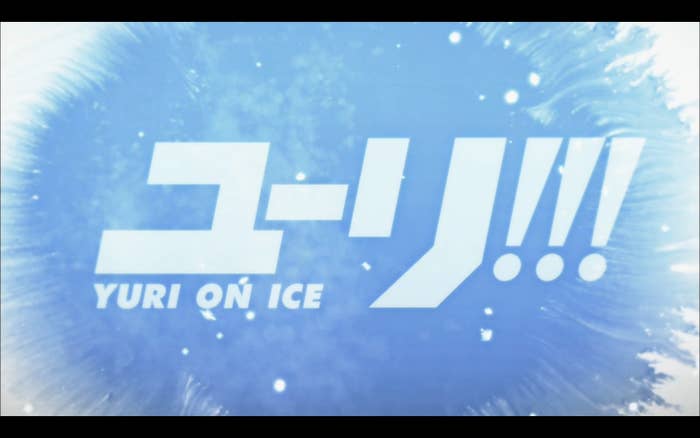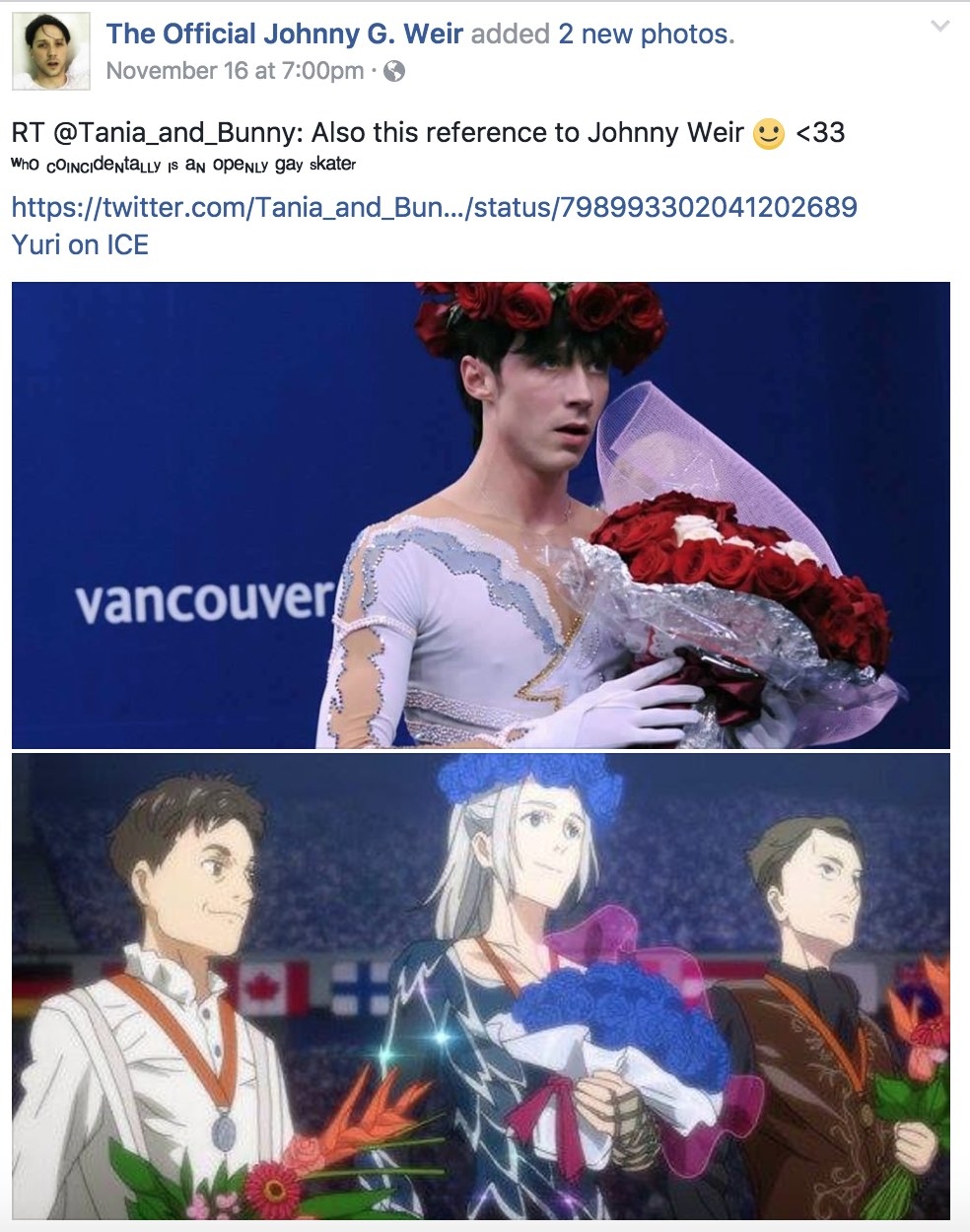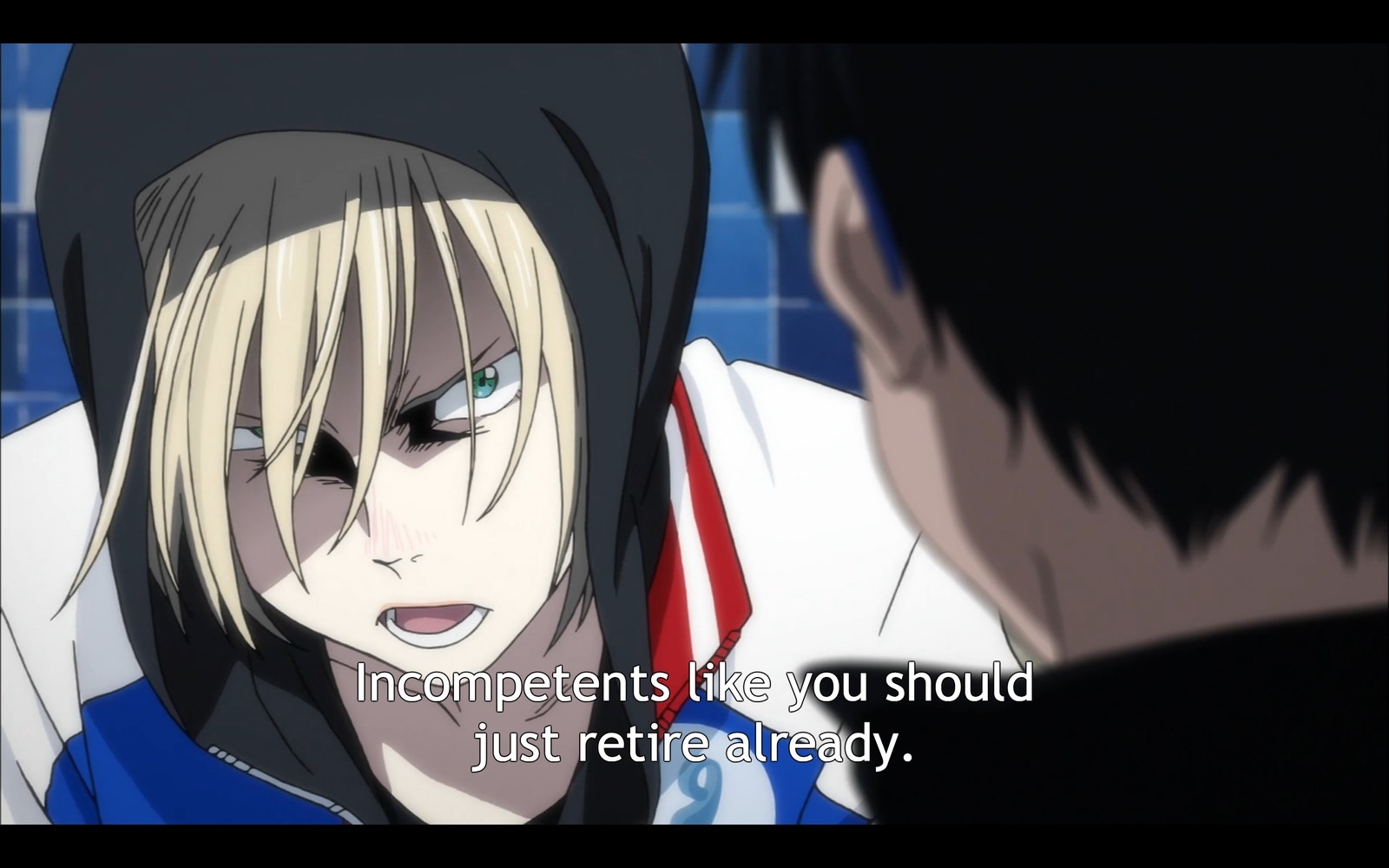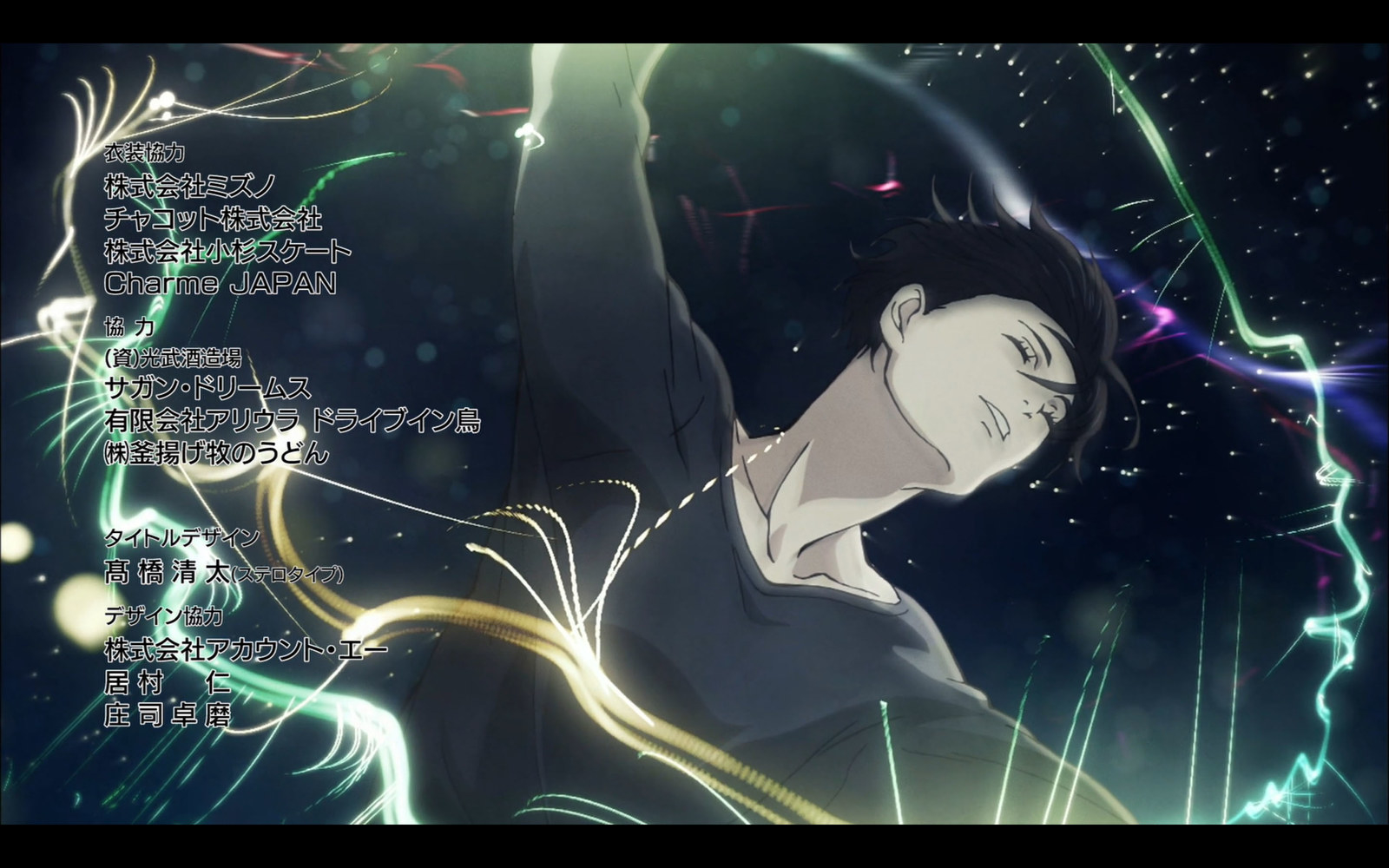 You can watch Yuri!!! On Ice as it continues to air on Crunchyroll.
———
References
Adams, Mary Louise. Artistic Impressions: Figure Skating, Masculinity, and the Limits of Sport. Toronto: University of Toronto Press, 2011.
Comic Natalie. "Yuri!!! on ICE Production Presentation: Sayo Yamamoto and Mitsurou Kubo." Translated by Laeza. Storyunlocker, September 1, 2016.
Facebook. "The Official Johnny G. Weir." Last modified November 16, 2016, https://www.facebook.com/TheOfficialJohnnyGWeir/posts/546304905565630.
Gaines, Cork. "Figure Skater Wins Gold Wearing A Costume Designed By Johnny Weir." Business Insider, February 14, 2014.
Lies, Elaine. "Japan election manifestos free LGBT rights from political closet." The Japan Times, July 7, 2016.
Macur, Juliet. "Outspoken Weir Will Be Quiet on Russian Law." The New York Times, October 23, 2013.
Messner, Michael A., Michele Dunbar, and Darnell Hunt. "The Televised Sports Manhood Formula." In The Gender and Media Reader, edited by Mary Celeste Kearney, 370-379. New York: Routledge, 2012.
McLelland, Mark, and James Welker "An Introduction to 'Boys Love' In Japan." In Boys Love Manga and Beyond: History, Culture, and Community in Japan, edited by Mark McLelland, Kazumi Nagaike, Katsuhiko Suganuma, and James Welker, 3-20. Jackson: University Press of Mississippi, 2015.
Shuster, Simon. "Plushenko's Retirement Is Proof He Should Have Quit Before Sochi." Time, February 13, 2014.
The Associated Press. "Putin stresses 'gay propaganda' law." ESPN, January 17, 2014.
TVAsahi, "Yuri!!! On Ice Episode 1 – Easy as Pirozhki!! The Grand Prix Final of Tears." Crunchyroll video, 23:25. Posted October 5, 2016. http://www.crunchyroll.com/yuri-on-ice/episode-1-easy-as-pirozhki-the-grand-prix-final-of-tears-721621.
Wilner, Barry. "Hanyu wins men's Olympic gold, Chan 2nd, Ten 3rd." The Associated Press, February 14, 2014.
Yanai, Yumiko. "A Post-Plushenko Champion: Hanyū Yuzuru Wins Figure Skating Gold." Nippon.com, February 19, 2014.