Which Pauley's Original Crepe Bar Food Item Are You??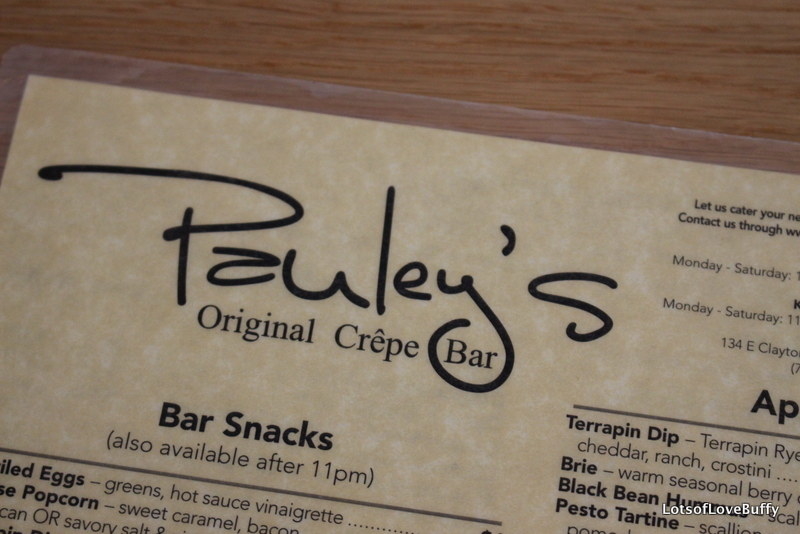 If you work at Pauley's, what position are you?

Regular I don't work there but I'm basically half of their business

You're at Pauley's, pick your poison:

Beer probably a bud light or budwiser

I don't care, just give me alc.

Splitting a bottle of wine, duh

Water's fine- I have to make sure everyone gets home okay

Coke, Sprite, Lemonade, etc.

*asks server* "So what's your favorite beer?"

Mixed drink concoction not on the menu

How often do you visit the Crepe Castle?

Thursday nights! Ladies night for cheap martinis!

A couple of times a month

Whenever family is in town or my friends make me

Whenever I can get a ride

When the Last Resort wait is too long

How do you feel about customizing your order?

don't get ridi-cu-lus

I just ask for no lettuce/ tomato

What choo' know bout beer cards?

I have one but I only like light beers/ ciders :/

I haven't touched mine in two years and I'm salty because they lost it

My first beer card is on the wall, currently working on my 2nd.

My Goblet is Friday night, everyone come

I could never do a Goblet so I haven't even started one

Who is your Pauley's squad?

I just show up for a good time!

My sorority sisters probably

It doesn't matter, we have 22 people can we push tables together?

Pick an ideal date

Falcons game/ other sporting event

Walking around Botanical Gardens

A concert or something with live music

Bringing him/her to a fundraising event I'm apart of

A spontaneous, unique dinner spot I can Instagram

It's an hour and a half wait, what do you do?

*waits 20 minutes* "is our table ready yet?"

Gather your group to discuss options

Order To-Go and dip outta there

Put your name down and check out Last Resort and Rooftop to see if they're any less crowded

The bar doesn't have a wait - first come first serve behbeh

Ask the host if you can eat outside

Put your party's name down and get so drunk at the bar you forget you put your name down

Involved in any Extracurriculars?

No, but I do some recreationals

President of Club/Sorority/Fraternity/Etc.

Well I'm graduated from college so..

Favorite thing to do in Athens?

Football Season is my favorite thing to do

Go to trivia nights at different bars downtown

Getting wild at a theater show or going to rooftop

Participate in parades downtown that my club has a float in

Ew...I go to Atlanta on weekends

All I do is drink, drink, drink, no matter what. I got a fake ID and I don't give a f***

Barhopping on a date night

Something fun and active! Like going to Rush!

Finally, what is one thing you'd like to see at Pauley's in the future??

Pauley's is perfect already

An espresso/cappuccino machine

low fat/ reduced calorie dressings

A peach dessert crepe (yumm)

Uhm yeah thank you for asking, better service.
This post was created by a member of BuzzFeed Community, where anyone can post awesome lists and creations.
Learn more
or
post your buzz!