Parents Are Sharing How They Teach Kids About Money And I Honestly Learned From Them Too
From learning how to shop to opening an account with the Bank of Dad, these parents are getting money right.
When it comes to money, there's always more to learn. But especially when we're kids, the lessons we get about money can really stick with us as we go through life.
So I asked parents in the BuzzFeed Community to share what they're doing to help their kiddos get a jump on understanding and managing money. Here's what they had to say:
Every kid and every family is different, so what's worked for one parent might not work for you. It's a good idea to think about your own situation and your child's needs and maturity as you make plans to teach them about money.
1.
Automatically putting part of your kid's allowance into savings can help them get a head start on building a saving habit.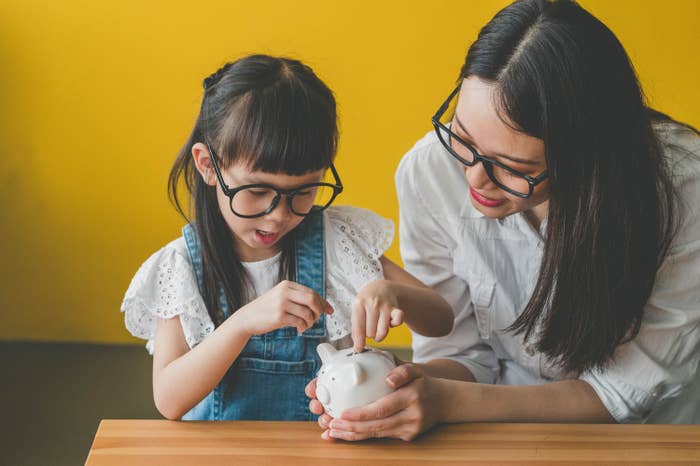 2.
And it's never too early to talk to your kids about planning for retirement.
"Invest in a Roth IRA and 401(k), and max them out every year if you can. We teach our kids to plan and prepare for their future so they don't have to keep working (unless they enjoy it and want to) until old age or until they die. We explain how compounding interest works and show them how a little money they save every year will build up throughout the years.
Also, we stress how important it is to stay out of debt. Sure, they can use a credit card but need to pay the balance off in full every month and never let it carry over into the next. But if they want a car, they need to save up for it. We teach them how to be smart with their money and use their money to MAKE money."
3.
Lunch money can be an awesome tool for teaching kids how to budget.
4.
Clothes shopping, especially around back-to-school time, can be another powerful budget-teaching tool.
"Since about the age of 8, I've given my daughter a set, but reasonable, amount of money for back-to-school clothes shopping (I understand how fortunate I am too be able to do this). She gets to decide what she wants and if it's worth the money she has. If she decides not to spend it all, she gets to save the rest for something else. It's taught her that money doesn't grow on trees and a sense of autonomy. 
We also don't make her do chores but have agreed upon different things she can do around the house and a $ value for each task. If she wants to earn money for something special, she gets to decide how much effort she wants to put in to save up for it. I want her to learn to work for the things she wants, but she has to put in the time and effort."
5.
Giving kids a higher allowance if they save it rather than spending it = a genius way to make the benefits of saving more immediate.
6.
And even little kids can start learning how to budget for giving to charitable causes.
"I have a 3-year-old and a 5-year-old. Their piggy banks have save, spend, and give sections. They always fill the save portion first, then give, then spend. They use their money to purchase items and have to earn money based on chores, use of their time for others, etc. I also have college funds for them that they contribute to on their birthdays."
"Using the Dave Ramsey Financial Peace Junior kit with my kids. It is so sweet seeing them understand how to not only save but also be generous with others. My nephew has this too and used a portion of his money to pick out food to give to our local food pantry. He was so excited ❤️."

7.
When kids are really little, making your own "house money" to play with can be a great, less germy way to introduce them to the concept of cash.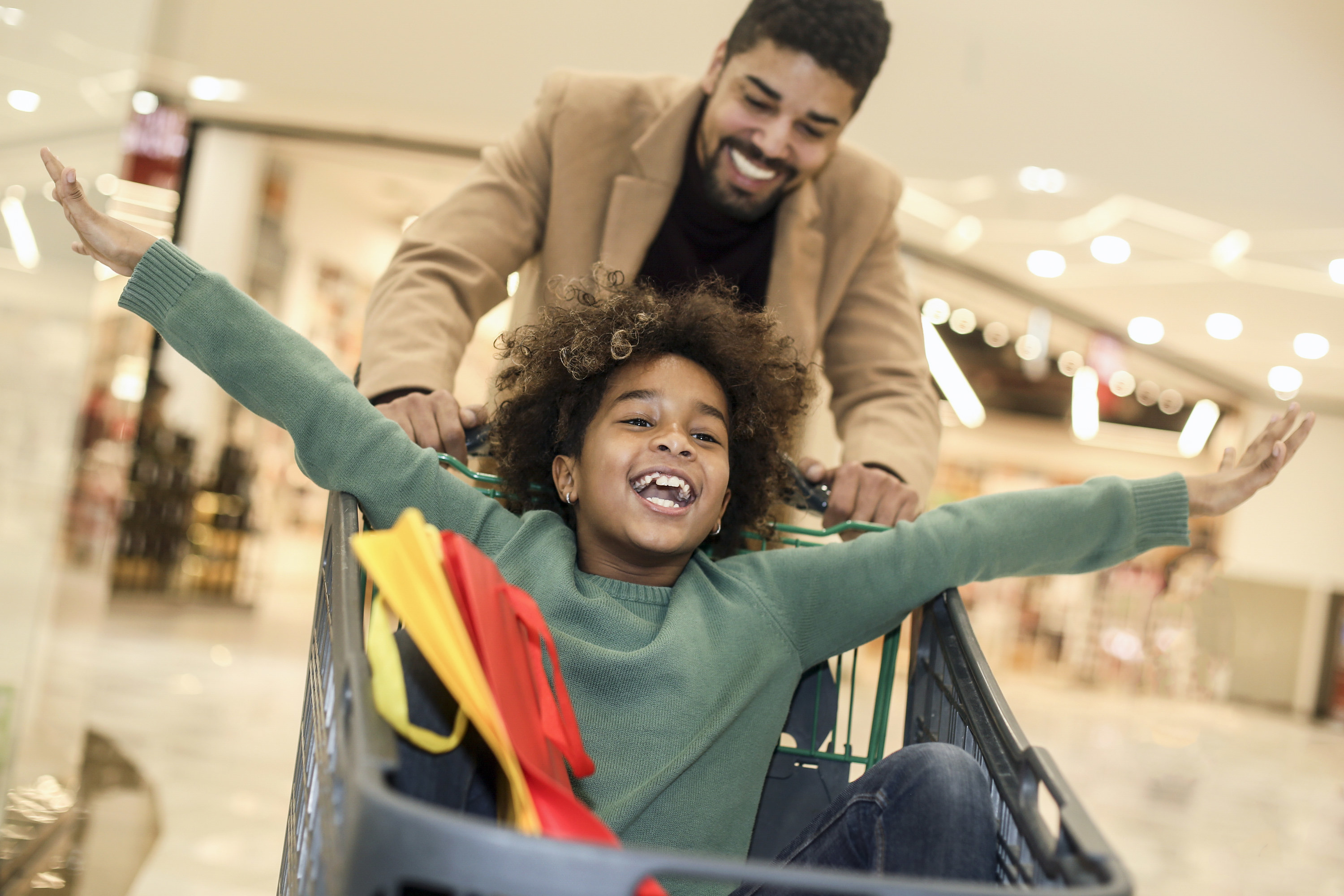 8.
And giving allowance for some chores and not others can be a way to start teaching your child early that some of the work we have to do pays (like our jobs) while other work doesn't (like taking care of ourselves and our home).
"My son is 4 and if he wants new toys, he has to do jobs around the house to earn money and save for them. Most jobs pay a quarter and the only jobs that pay money are jobs that aren't really his responsibility. So cleaning his room pays nothing but helping switch the laundry is a quarter and so is putting all the silverware away. As he gets older, he'll have to help clean communal areas so he'll have to do other jobs to earn money like mowing, babysitting, or cleaning the garage, etc."
9.
Getting kids to save up for a big purchase they want, like a video game console, is a classic way to teach them the value of money.
10.
And tangible comparisons are a brilliant way to explain budgeting so that kids can really understand it.
"We're honest about how much things cost on a relatable level. If our daughter asks for a treat or toy and we say no related to money, we say things like, 'I'd love to buy you that toy but it costs the same as half our groceries for the week so that's just not possible today,' or, 'It would be really fun to go get ice cream today but we spent money at the movies this afternoon and there's no room in the budget for a second treat today." Dollar values don't make much sense to her yet but when we can compare two tangible things, it helps her see that our needs have to come first and there's room for fun without going overboard on our spending."
11.
When kids are a little older, teaching responsible credit card habits and building their credit scores can help prepare them for life on their own.
12.
And finally, it's never too early to start putting some money away for your child's education.
"My daughter is only a toddler now but I already have a 529 (college savings plan) set up for her. In lieu of alimony (which my ex would have fought me in court about), I have him invest that money monthly into her 529. He's not as mad about it, because I have no access to it so it's guaranteed to go to her. I put her Christmas and birthday money in there, too, for now."

Note: Submissions have been edited for length and clarity.
Now it's your turn. Share how your parents taught you about money in the comments below!
And for the latest money tips and tricks, check out the rest of our personal finance posts.