We hope you love the products and services we recommend! All of them were independently selected by our editors. Just so you know, BuzzFeed may collect a share of sales or other compensation from the links on this page. Oh, and FYI, prices and rates are accurate as of time of publication.
If thinking about your credit scores makes you want to run away from society and start a new life in the woods, you're definitely not alone. Credit can be pretty confusing and difficult to deal with, especially when you're just starting out.
To make learning the basics a little more fun, I scoured TikTok to find creators whose videos totally nail the stuff that everyone needs to know about their credit.
Before we get into these videos, it's important to be aware that there's some not-so-great financial advice floating around on TikTok too. However, the videos I've pulled here are totally solid, and many of the creators I'm featuring also work in the financial industry. In general though, it's always a good idea to take financial advice on social media with a grain of salt and do your own research before making any money moves.
1.
First things first, this video by @tatianacredit breaks down the difference between your credit reports and your credit scores.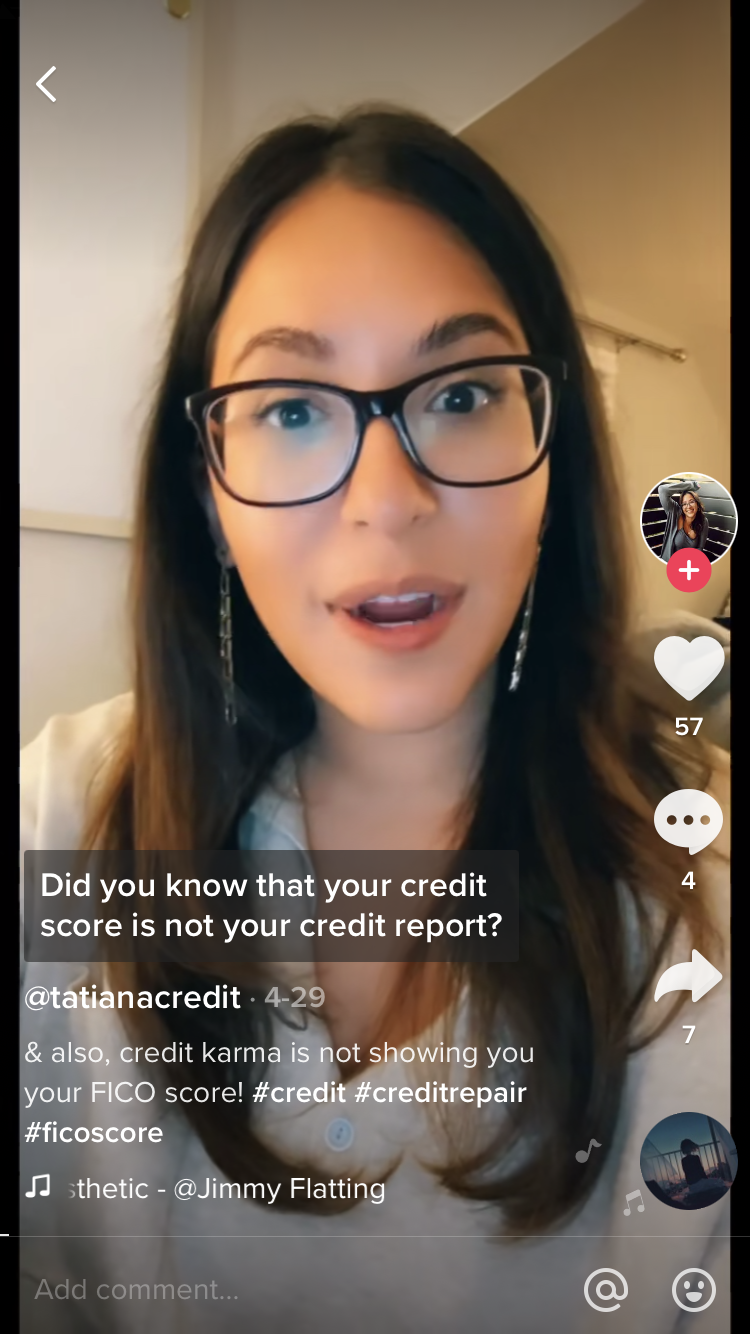 3.
Speaking of multiple credit scores, this video by @stevejohnsonloanofficer illustrates a pretty common misconception about the scores people see on Credit Karma.
4.
Wondering how your credit scores get calculated? This video by @savelivethrive breaks down the five factors that go into calculating your FICO credit score.
5.
And this video from @humphreytalks perfectly answers the question: Does checking your credit scores hurt your credit?
6.
Ever wonder how your credit scores look to a bank or creditor? This TikTok from @carolynebeaulne breaks down the FICO credit score ranges from exceptional to poor.
7.
If you've never had a credit card or a loan (or haven't used credit in several years), there might not be enough information on your credit report to generate scores. Luckily, this video by @shondamartin_ has some great advice for building your credit from scratch.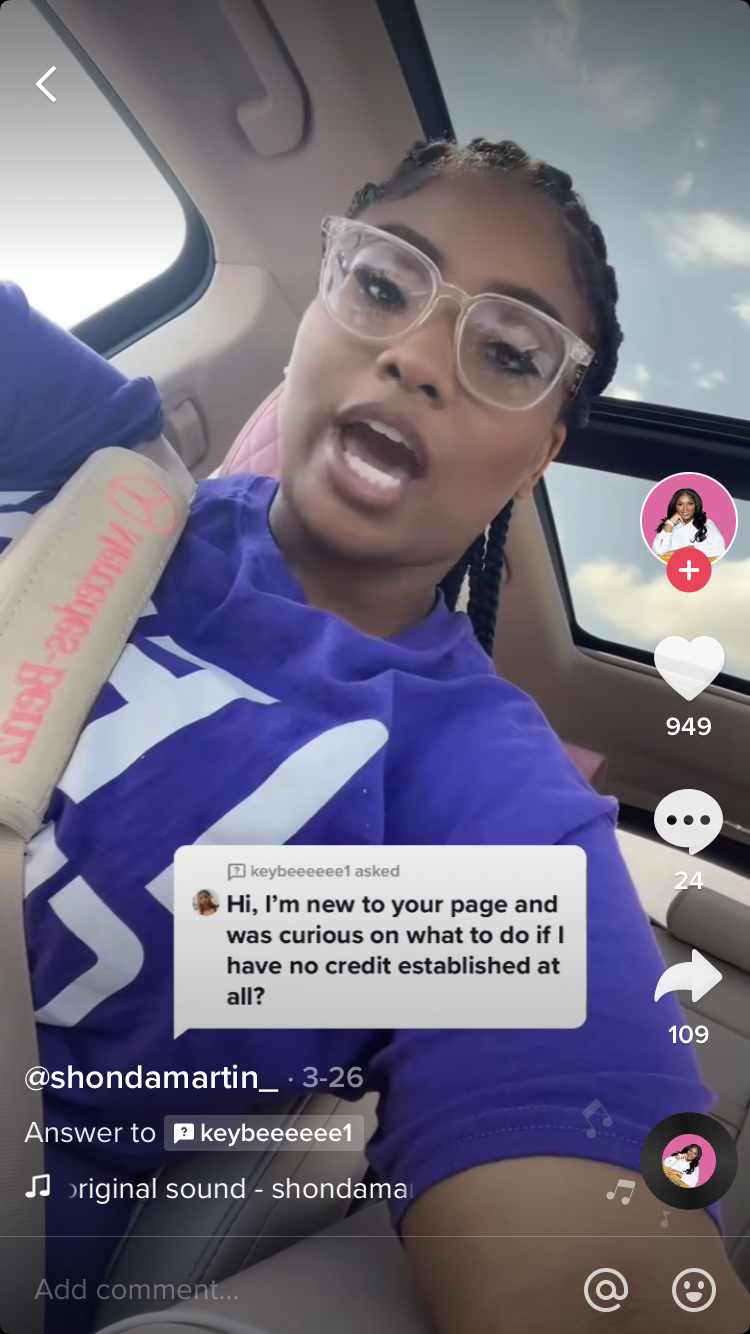 8.
And this video by @ksmithcredit busts the myth that you need to be in debt to get a healthy credit score.
9.
Why does paying off a loan sometimes hurt your credit score? In this video, @thetrustedbanker explains it all.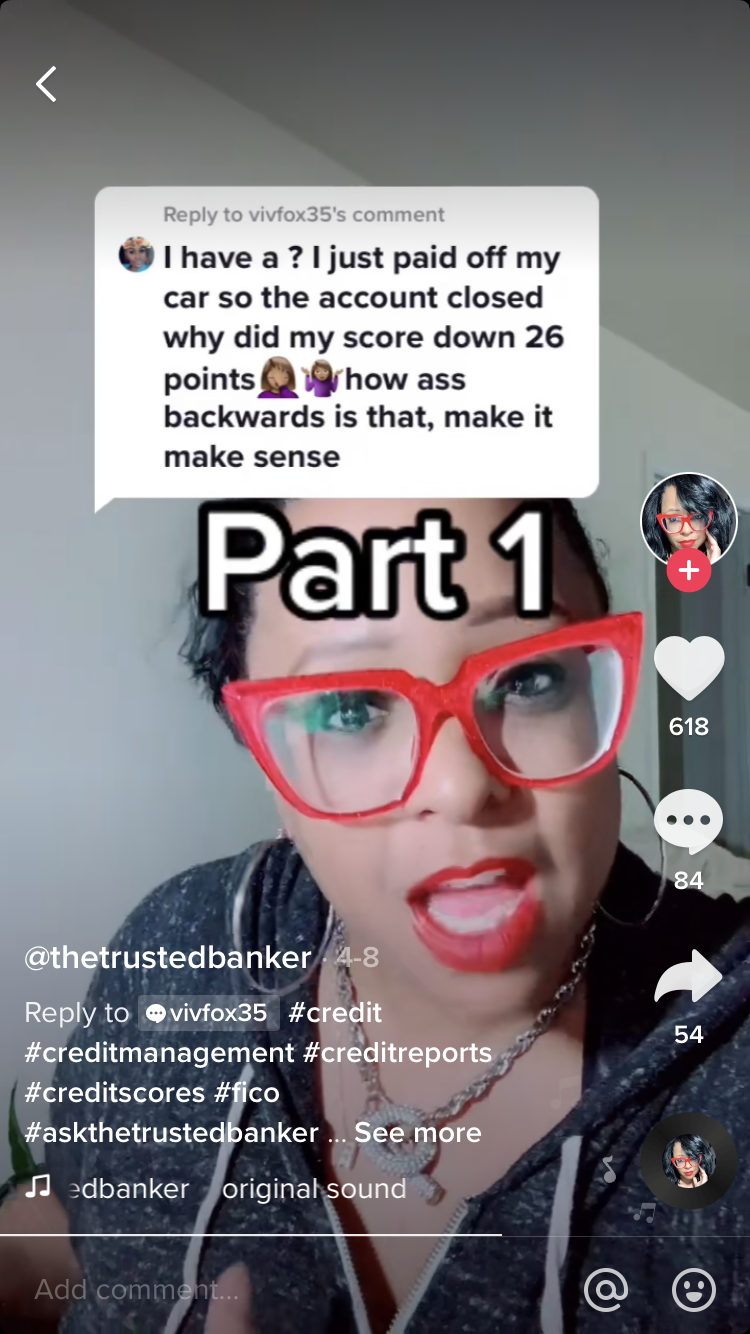 10.
This video by @zacharyburrabel covers how your credit utilization affects your scores *and* what you can do about it to gain more points.
11.
What if you accidentally miss a payment? Well, this video by @themoneyplug.co reveals that you can actually request to have a late payment taken off your credit report.
12.
And this video by @tatianacredit talks about why it's so important to build a healthy credit score in the first place.
13.
Finally, this TikTok by @quenwilliamss explains that a lower credit score is nothing to be ashamed of.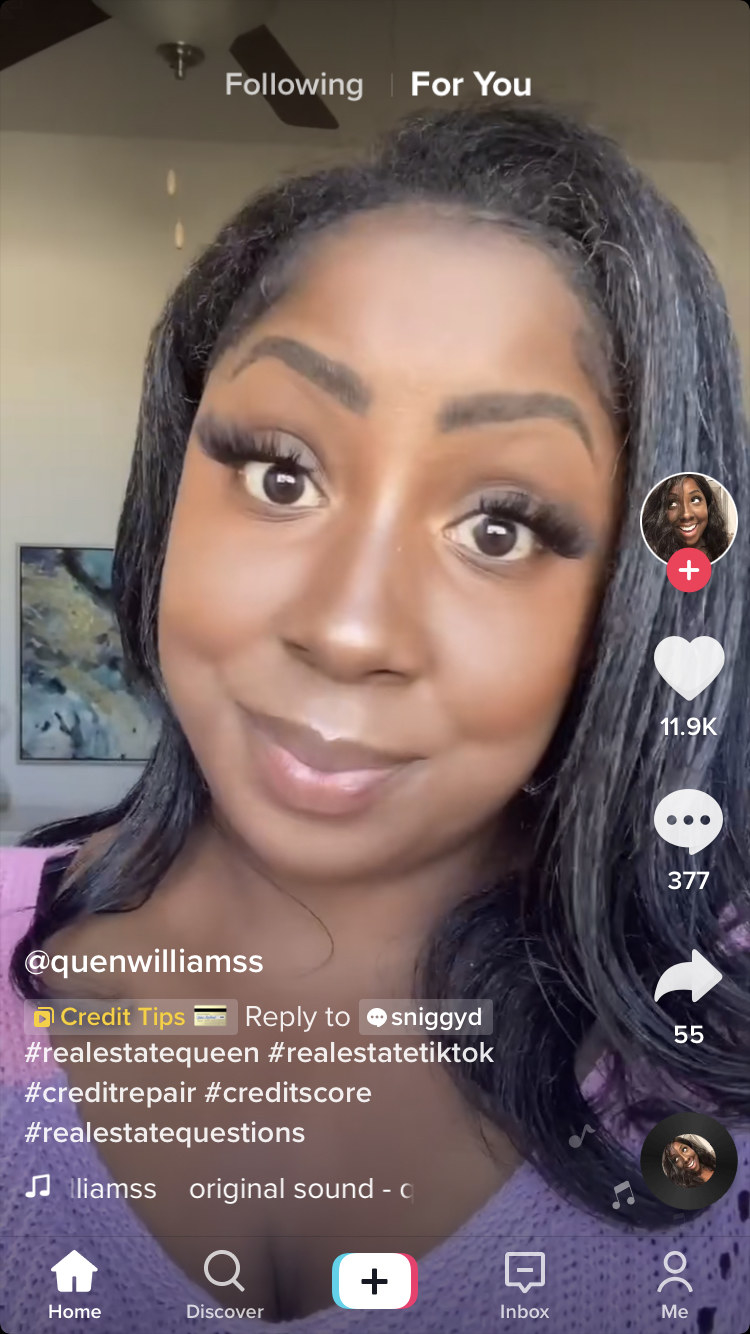 Have you found any great money tips on TikTok? Tell us about them in the comments below.
And for the latest money hacks and ideas, check out the rest of our personal finance posts.