I Transformed My Apartment After Beating Cancer!
If you're looking for *~satisfying timelapses~* you've come to the right article.
HI HELLO I'M MEGAN and I'm EXCITED.
This is in-part due to me being an Aries, and also in-part to beating colon cancer in 2018! If you wanted to see that whole journey you can watch this:
But that's not exactly why you're here.

I finished chemotherapy one year ago, and have been slowly regaining my strength ever since. This past August a lot of stuff happened. My then-boyfriend moved to Seattle to pursue a new career (love that for him, we're still super cool 😊), and I was finally fully healthy enough to refocus on myself and my career; for the first time since my diagnosis, I found myself living alone in this apartment where it all *went down.*
I decided it was time to make my space match my new self and my new LIFE!
I had 3 main goals:
First thing was first: SHOPPING

I brought my only friend who would be able to keep up with my shopping-stamina along for the ride: Mallery. We went to a menagerie of locations, none of which I'm legally able to name hehe
We got blankets. We got sheets. We got bean bags. Pillows. Stools. Art.
When we got home with the loot, my Aries Chaos took over and we became delusional with the thought that we were going to finish this entire makeover within the evening.
We were wrong.
Nighttime of that first day had come and gone, and I learned two things:
1. This was going to take more than one day.
2. The new foundation I was trying was INCREDIBLE and didn't budge after hours of shopping in L.A. Summer heat and sweaty, excited moving (Not-sponsored, it was Il Mikiage. Awesome).
Finally it was time to paint! IDK if I'm technically *allowed* to paint in my apartment but I figured when I move out I'll paint it back and cross my fingers I don't get evicted in the meantime.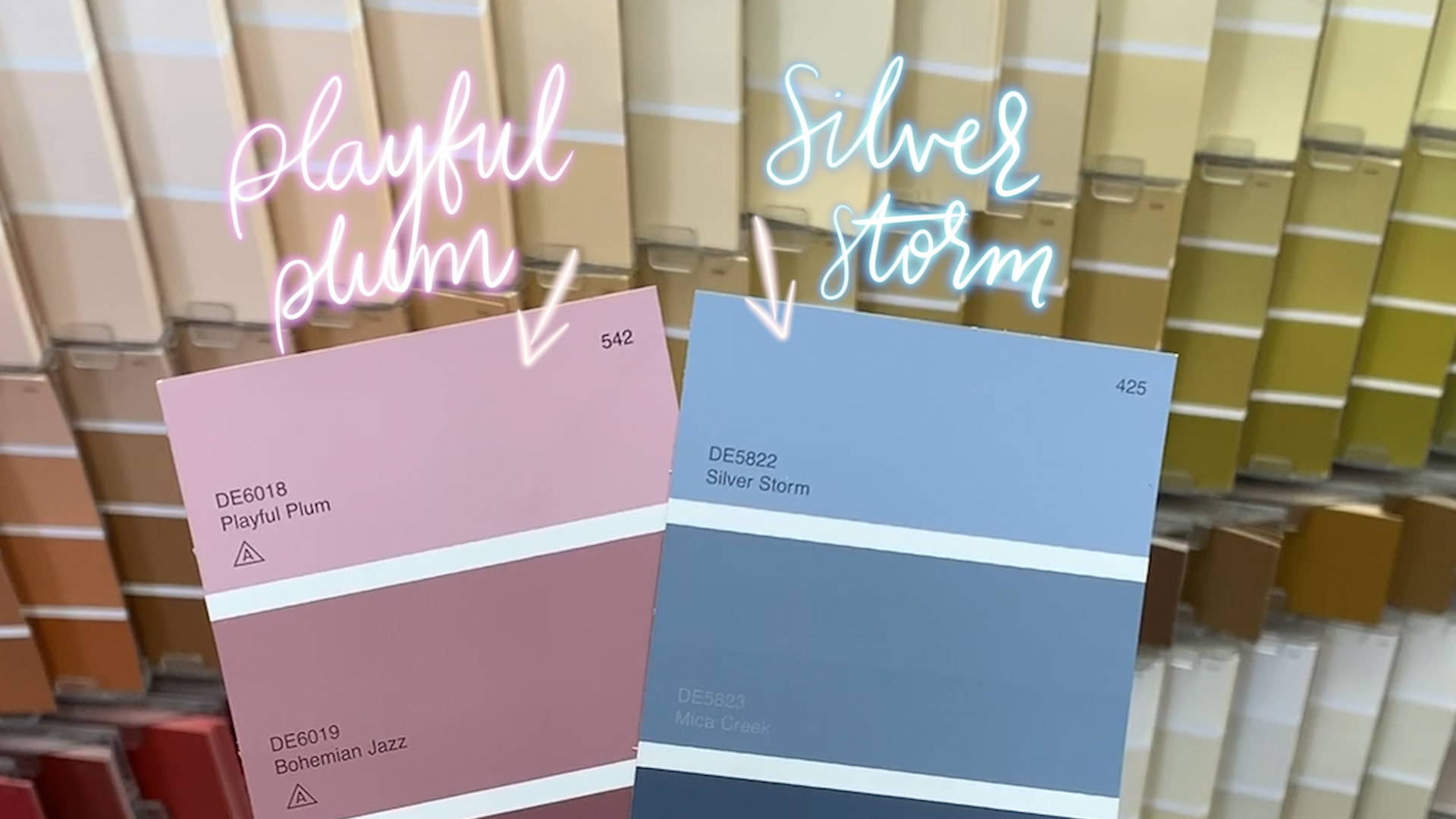 I enlisted the help of my *friend* Duke!
Duke helped paint my living room and I painted my bedroom wall all on my own, with only The Office to keep me company.

Next was a series of very satisfying shots that you may want to pop into the video to truly appreciate.
After some bathroom re-org and final touches, it was all compete!
Here's the living room/ kitchen before & after!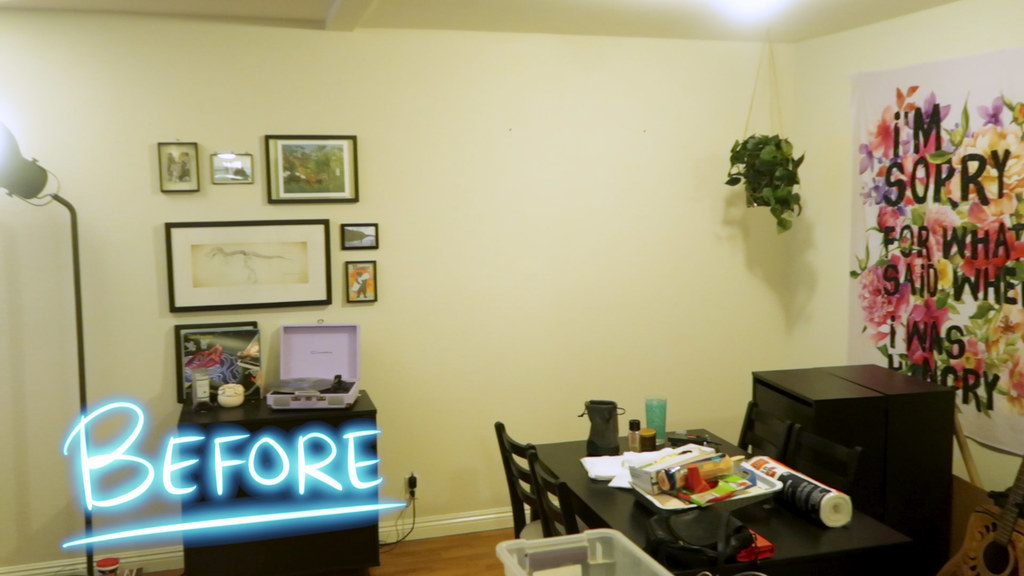 The rug was provided by Wayfair; it's super affordable as far as giant rugs go! The quality is wonderful; it's soft and plush and fit into the color scheme perfect.
The couch pillows and blankie were provided by AllModern. They're all really great quality and budget-friendly. The pillows are so big and plush and make my living room Cozy Town.
Look at that beautiful gallery wall 😭 I put that ish up myself! I'm a star!!
My bedroom BEFORE was...bad.
But AFTER. Wow. This place became my sanctuary.
Finally: My simple bathroom transformation.
I'm obsessed with the whole transformation, and felt like the whole cycle of cancer really closed out with this makeover. I said "thank you" and "goodbye" to objects and memories that no longer served me, and welcomed a new space to suit an exciting, healthy chapter :)