Don't forget to share on Facebook to let your friends know which sites you'll be ranking!
Check out all of our sites at:
http://www.vandyasb.org/
Apply for ASB by 10/9 at 5 pm here:
https://anchorlink.vanderbilt.edu/form/start/105111
Your best friend's birthday is coming up. You...

Cook an epic spaghetti dinner for the two of you complete with garlic bread, homemade pasta sauce, and an irrationally large chocolate cake.

Make plans for a day full of outdoor adventuring. You both love to hike, and you know a place nearby that has a great swimming hole!

Take them to a local street festival featuring food and music from all over the world.

You decide to take Friday off from work next week. You plan to spend part of the day...

...hanging out with your little niece. She's five years old and so much fun to be around. Kids say the darnedest things!

Wandering around the new natural food store in town. Your health is very important to you, and you know you've got to give your body the right fuel to keep it running the way you need it to. Also, quinoa, need I say more?

Volunteering at the Special Olympics. You love watching how excited the participants are to compete!

The clickbait link you'd be most likely to share on Facebook is...

10 Easy Ways to Live Longer Without Learning How to Pronounce "Açaí"

The 50 Strangest Waterfalls You Have to Visit Before You Die

How to Say "Bicycle" in 30 Different Languages- Number 17 Will Blow Your Mind!

This Mother Asked Her 5 Year Old Son What His Favorite Color Is: His Answer Will Melt Your Heart

This Remarkable Young Man Didn't Let His Wheelchair Stop Him From Becoming a Cup-Stacking Champion

This Serbian Social Experiment will Make You Question Everything You Thought You Knew About Homelessness and Cats

Your dream job would be...

running a day-care for all of your friends' kids. You love all humans under the age of 16, and your friends are awesome, so you know their kids would be too.

founding a start-up to help artisans from all over the world market their unique, handmade products to consumers in the US.

facilitating a long-term mentorship program to connect adults with intellectual disabilities with high school students in your community.

working for a non-profit whose goal is to create safe, comfortable, urban housing communities for low-income families.

hosting your own television show on Discovery Channel.

offering medical advice and guidance to older individuals who are having trouble navigating the healthcare system on their own.

Your go-to TV show is....

It's Always Sunny in Philadelphia

If you're going out to eat, you're probably headed....

....to a fast food joint. Who says Happy Meals are just for kids!

....somewhere you've never been before. You love to try new foods, and you suffer from a serious case of restaurant FOMO.

....to your favorite vegan restaurant. Knowing where your food comes from is super important, so you try to make sure the ingredients are as local as possible.

Your ideal playlist for a long drive is...

....full of nostalgia-inducing middle-school throwbacks.

....an eclectic mix of styles, including plenty of songs that aren't in English.

....the same as your workout playlist. It keeps you feeling wide-awake and energized.

....a collection of epic, soulful power ballads. You are the master of caraoke.

You study best when you....

...are outside. Something about sitting out on the lawn on a warm spring day makes the hours fly by in a blaze of productivity.

....teach the material to someone else. It's the ultimate test of your understanding.

....make time to go at a slower pace. You've never been much for rote memorization, so you have to make sure you really understand the material before a big test.

....are taking care of your body. Even during finals season, you make sleep, exercise, and regular study breaks a priority.

....with cream and plenty of sugar.

.....coffee? Nope. Don't drink it.

....with freshly ground, fair trade beans and soy milk. Occasionally out of a mason jar.....

....it depends on your mood. Your drink order changes from day to day.

....black. Why dilute perfection?

....however it'll be most Insta-worthy, whether that's an artisticly foamed latte or a bright pink drink off the Starbucks secret menu.

Your dream vacation would be to....

....Costa Rica. Ziplining, hiking, and swimming, here you come!

....Europe. You'd backpack across the continent, staying in hostels and meeting all sorts of awesome new people!

....Disneyland. Who could say no to roller coasters, magical parades, and Mickie Mouse-shaped everything?

One of your dating deal-breakers is....

....bad hygiene. Please. Just use deodorant once in a while!

....materialism. I get it....you have a nice car. Can we talk about something else now?

....being judgemental. Will anyone ever be good enough for you???? Probs not...
Which ASB Site Should You Apply For?
You love spending time with new and interesting people and hearing the stories they have to share. On Stand by Me, you'll meet people of all ages from around the world who have endured great hardship and danger to travel to the United States in search of safety, freedom, and opportunity.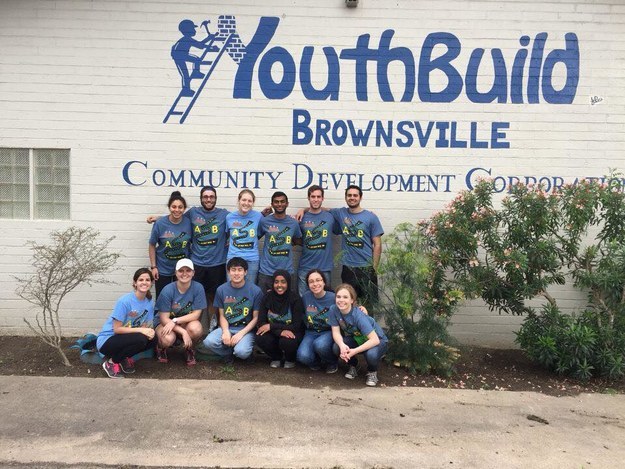 You're not afraid to break a sweat to help someone in need! On Good Vibrations, you'll visit the homes of community members in rural Appalachia to assist with home repair, maintenance, and other tasks. You'll also learn about the "ethic of inefficiency", which prioritizes relationship-building over timely task-completion.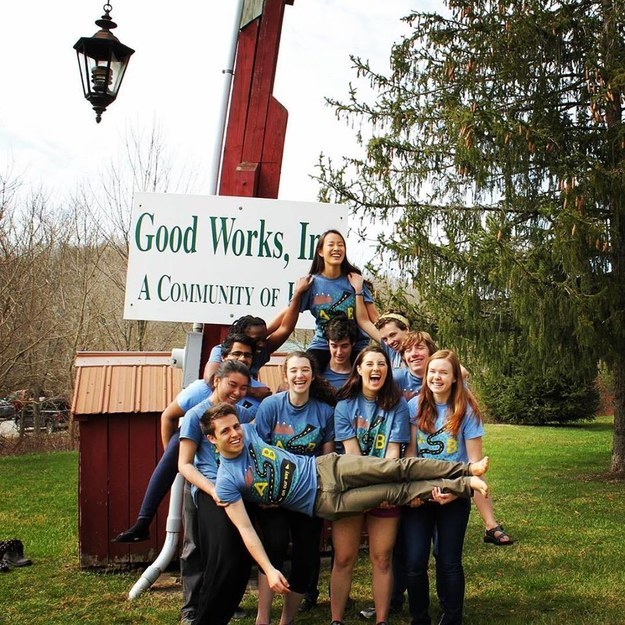 You got:

Down On The Farm
You love being outdoors, and you're passionate about preserving the beautiful green spaces you enjoy so much. On Down On The Farm, you'll spend the week learning about environmental sustainability and the care of farm animals in Boone, NC.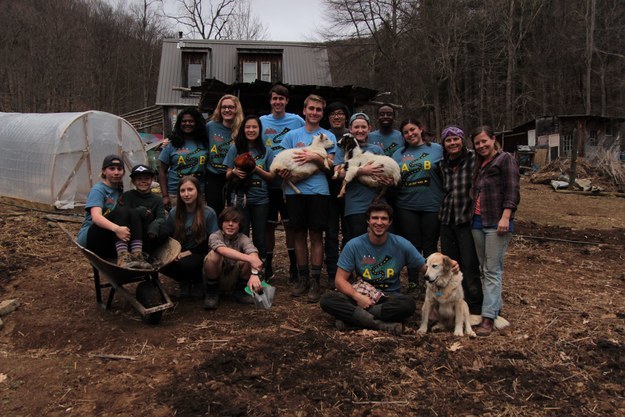 You got:

Just What I Needed
You have a gift for acceptance and compassion. On Just What I Needed, you'll spend the week serving and learning from the students at Crotched Mountain Foundation's New Hampshire facility that is dedicated to improving the lives of children with physical and intellectual disabilities.
You got:

All You Need Is Love
Spending time with children relaxes and energizes you. On All You Need Is Love, you'll serve alongside staff from Mossy Oaks Elementary to provide tutoring to students, many of whom encounter poverty on a daily basis.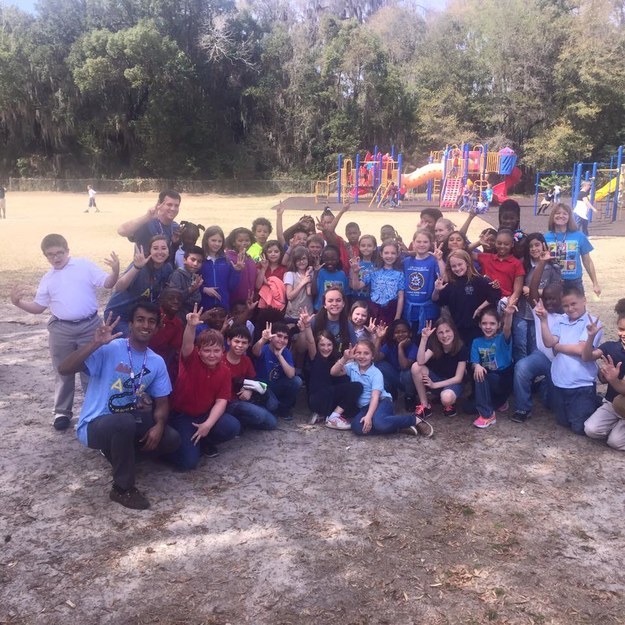 You got:

Man in the Mirror
You believe that everyone should have access to the healthcare services they need, regardless of their identity or their socio-economic circumstances. On Man in the Mirror, you'll get a glimpse into a number of different Los Angeles organizations that are working to provide prevention and treatment opportunities to people who have been diagnosed with HIV and those who are at risk for contracting the disease.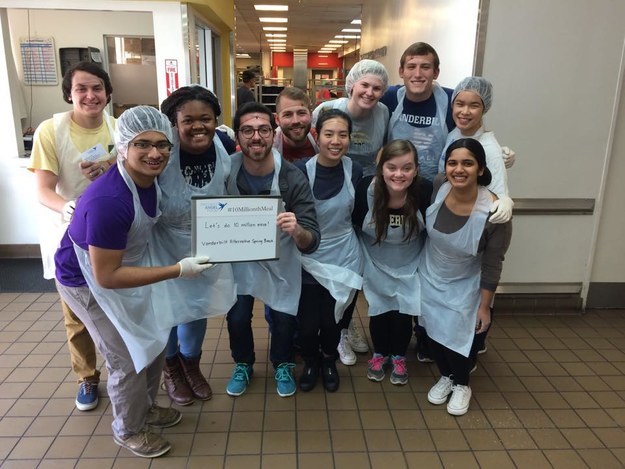 This post was created by a member of BuzzFeed Community, where anyone can post awesome lists and creations.
Learn more
or
post your buzz!