Using geotagged data based on keywords, this map shows the world reacting to the news of Maya Angelou's death.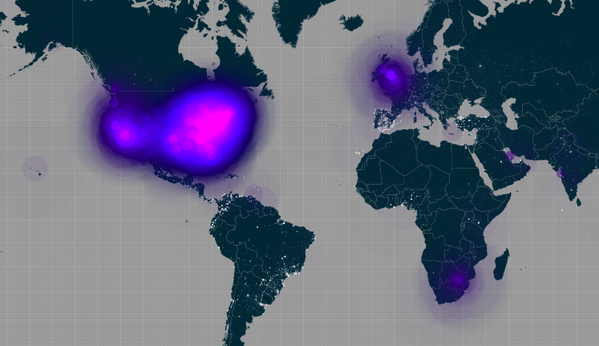 http://www.buzzfeed.com/spenceralthouse/life-changing-tweets-from-maya-angelou
Michelle Broder Van Dyke is a reporter and night editor for BuzzFeed News and is based in Hawaii.
Contact Michelle Broder Van Dyke at michelle@buzzfeed.com.
Got a confidential tip? Submit it here.