This Adorable Polar Bear Cub Sleeping Is All Of Us In The Morning
Chill dreams.
An adorable 5-week-old polar bear who was born at the Columbus Zoo is giving us ~all the feels.~ She just started to open her eyes two days ago.
The 4-pound polar bear is just over a foot long. She is doing "very well," the Ohio zoo said Friday.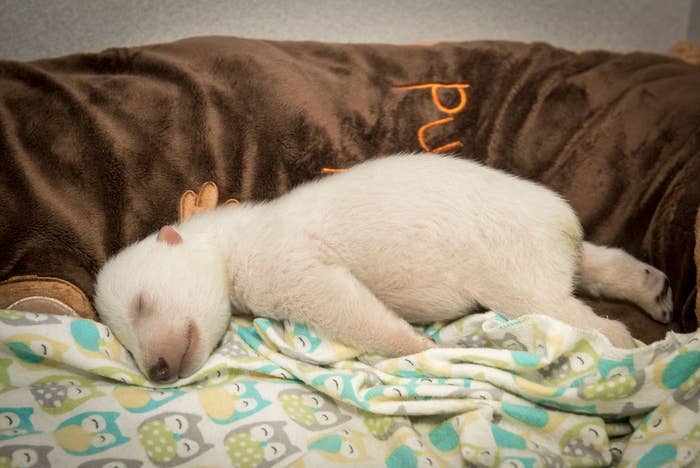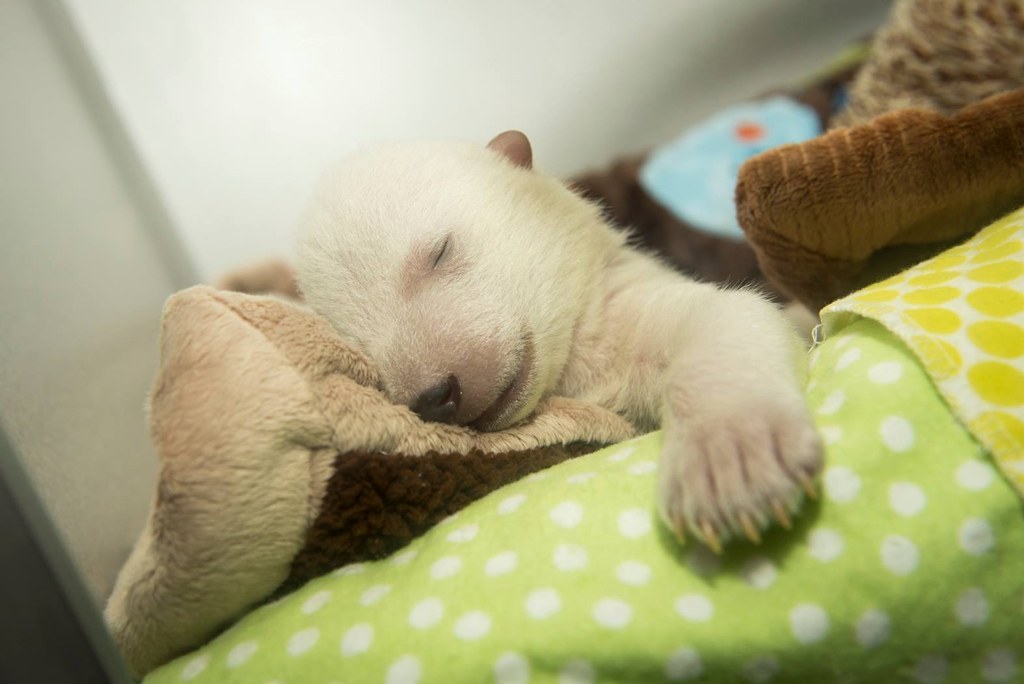 Here's the polar bear cub at just 2 weeks old: