A powerful 8.0-magnitude quake struck shortly before 1 p.m. local time Monday, west of Alaska's Aleutian Islands at a depth of about 71 miles, the U.S. Geological Survey and the National Tsunami Warning Center said.
The earthquake triggered a tsunami warning for coastal areas of Alaska from Nikolski to Attu.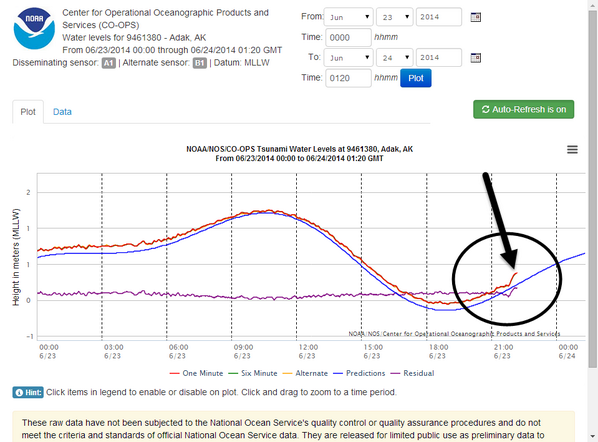 The small town, Adak, evacuated its 150 residents to a shelter about 600 feet above sea level, City Manager Layton Lockett told CNN.
A less severe warning for a tsunami advisory was in effect for coastal areas of Alaska from Unimak Pass to Nikolski.
Michelle Broder Van Dyke is a reporter and night editor for BuzzFeed News and is based in Hawaii.
Contact Michelle Broder Van Dyke at michelle@buzzfeed.com.
Got a confidential tip? Submit it here.