Disney said Wednesday it is pulling a brown-skin tattoo costume of Maui, a Polynesian demigod who is voiced by Dwayne "The Rock" Johnson in the upcoming film Moana, after people accused the company of cultural appropriation.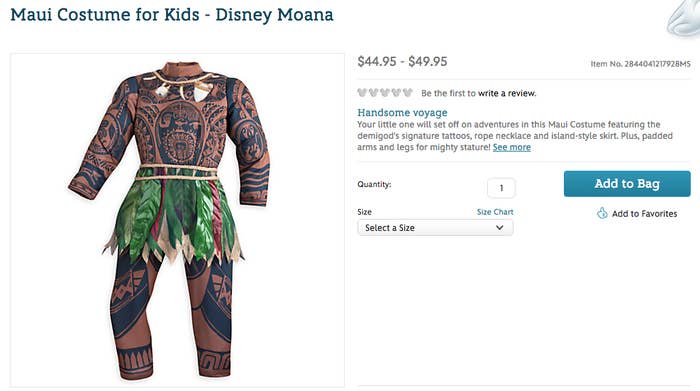 Disney said in a statement that the team behind Moana has taken great care to respect the cultures of the Pacific Islands that inspired the film and that they regret offending some people with the costume. "We sincerely apologize."
The "authentic" costume was described on the Walt Disney Store's website as including "allover Maui body tattoo screen art," an "island-style skirt," "photorealistic teeth art appliqués," and "padded arms and legs for mighty stature."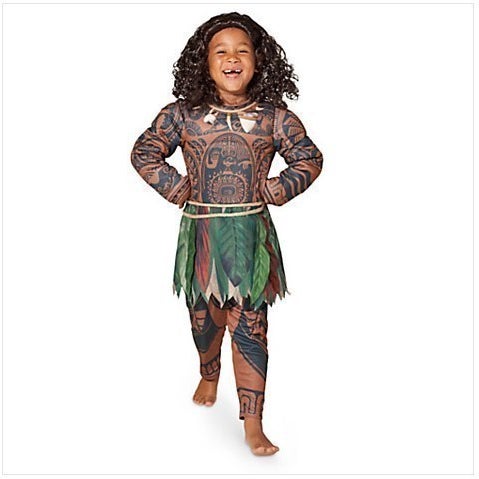 The zip-up costume, which cost nearly $50 along with a matching wig for another $15, left many people wondering whether it should be considered a celebration of culture or just a very offensive example of cultural appropriation.
People took to social media last week to express how upset they were with the costume, saying "my culture is not a costume."
People also expressed mixed feelings, wanting to support Polynesians who are working on the movie while still feeling the costume was not acceptable.
Other people were also excited about the character of Maui, who in Hawaiian mythology famously fished all the islands out of the sea, but felt the costume was still not OK.
People said Disney should be ashamed.
People called it creepy to "wear another culture's skin!"
Many were wondering in particular if Johnson, who is of Samoan ancestry and went to high school in Hawaii, was upset about the costume. BuzzFeed News reached out to representatives for Johnson for a response.
However, some people were not offended by the costume and instead said it was not a big deal.
"It's an animated movie, people, not a documentary," one person said on Twitter.
The movie has already come under fire as some people have accused Disney of fat-shaming Polynesians by making Maui look overweight. Others praised the portrayal of Moana, Disney's first Polynesian princess, for having a realistic figure.
Moana is set to be released on Nov. 23.