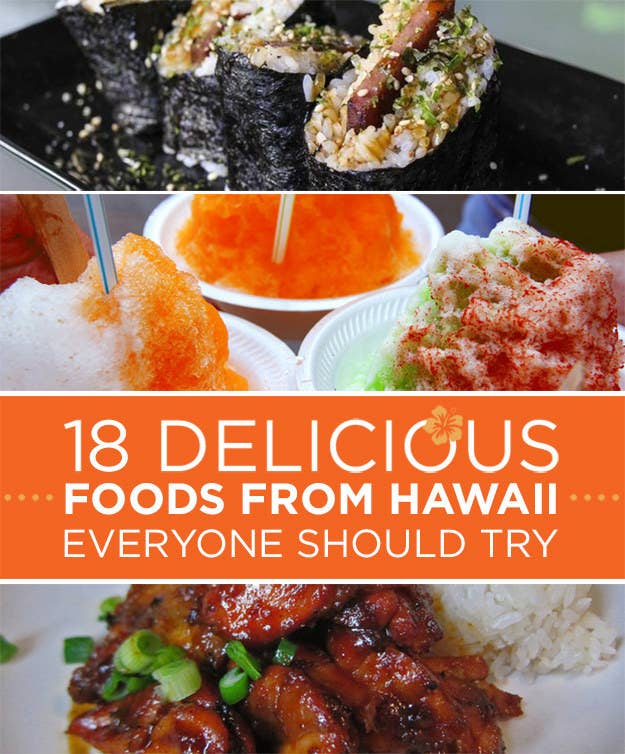 1.
Manapua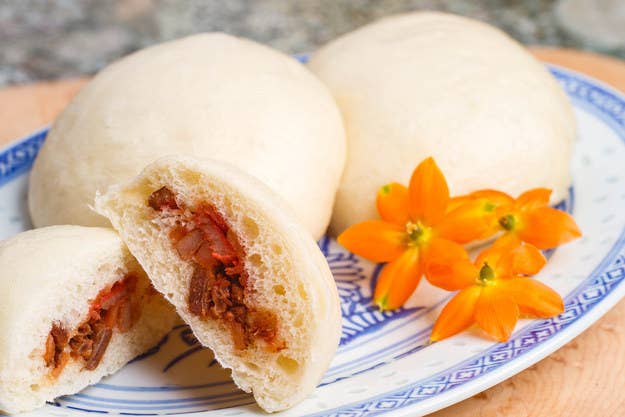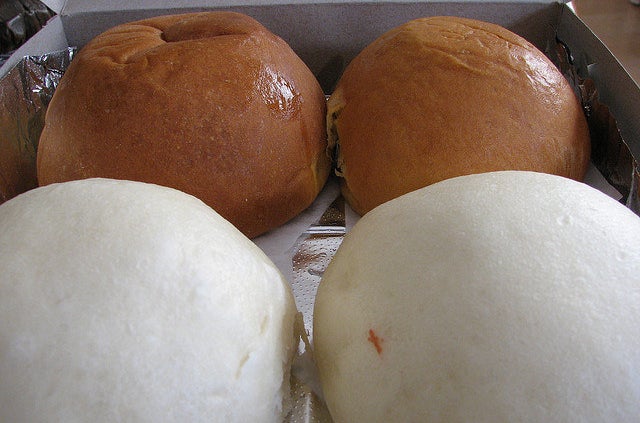 In Hawaii, these dim sum buns were originally served as a snack from a truck, and are commonly filled with barbecue pork, pork hash, sweet potato, curry chicken, or kalua pig. Whatever flavor you like, just make sure you eat them while they are fresh and hot.
2.
Spam Musubi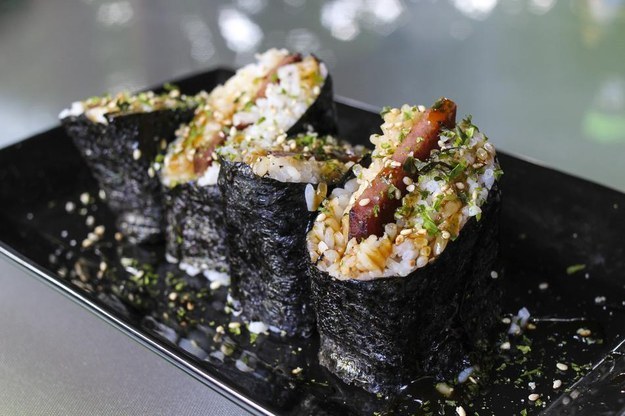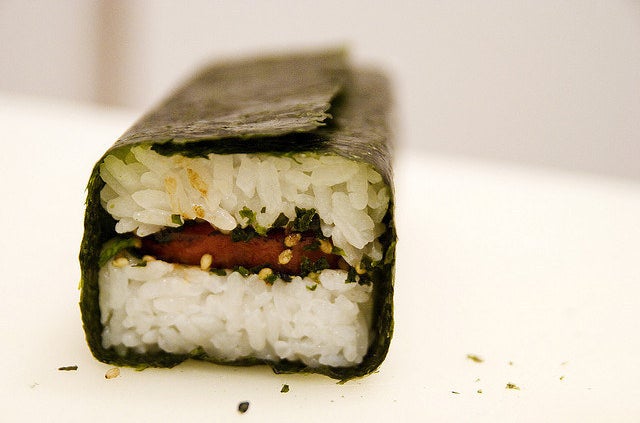 Thin strips of pan-fried spam get wrapped in steamed rice and nori. The key in contemporary spam musubi making is a plastic musubi maker, but you can also use an upside-down spam can to make the final shape.
3.
Loco Moco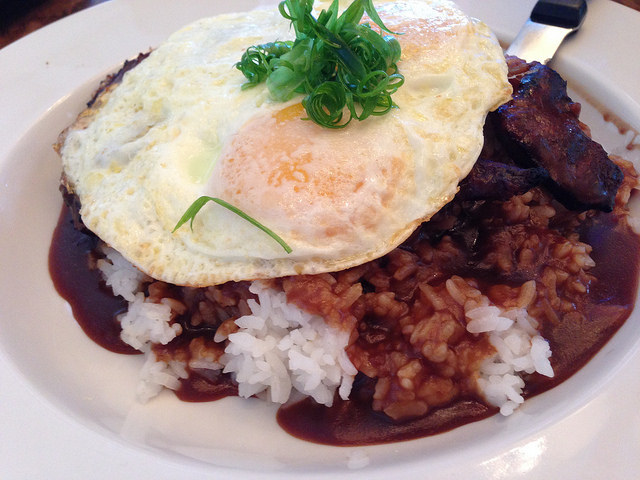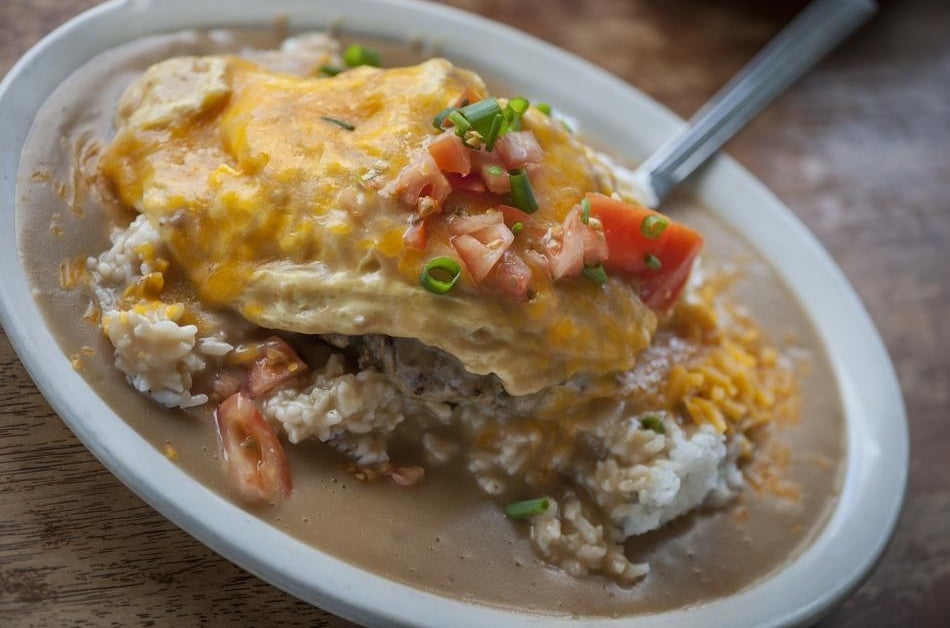 The loco moco is traditionally a teriyaki-flavored beef and a sunny-side-up egg on a bed of white rice, which is topped off with a lot of gravy. You eat the dish by first breaking the egg and then mixing the whole thing together.
4.
Huli Huli Chicken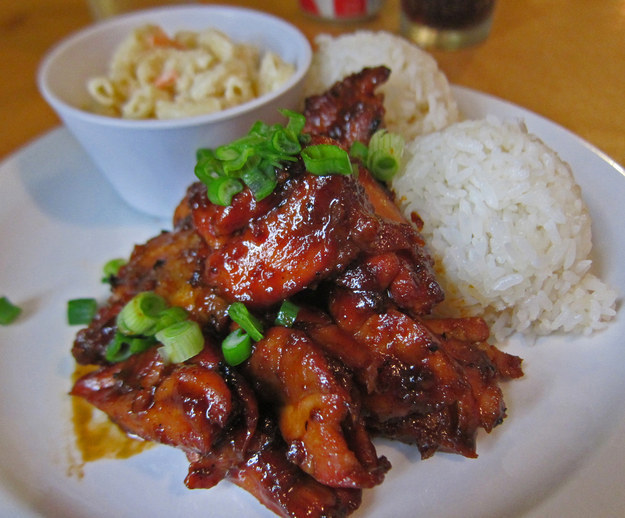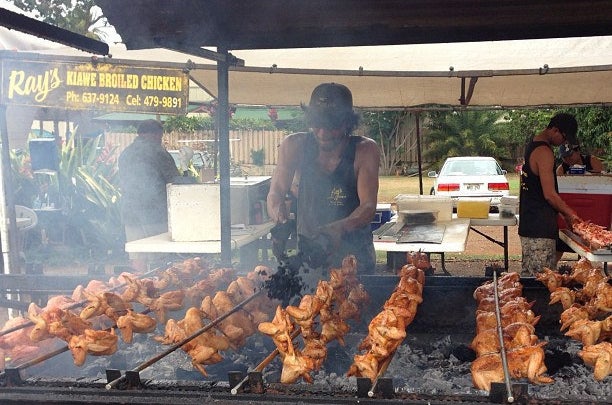 In 1955, Ernest Morgado of Pacific Poultry came up with huli huli chicken, which was coated in his mother's recipe for teriyaki marinade and turned over halfway through cooking on the grill. In Hawaiian "huli" means turn, hence the name. The late Morgado trademarked his sauce, but people guess that you make it with ketchup, soy sauce, and brown sugar.
5.
Saimin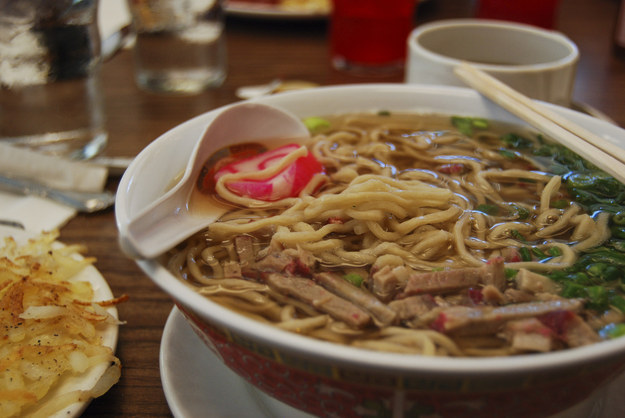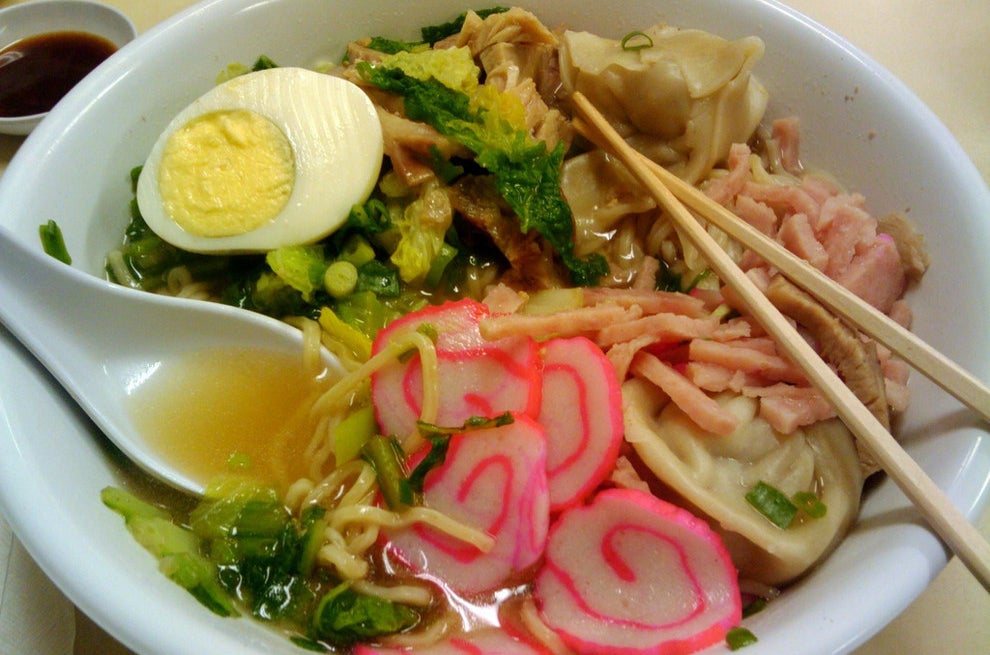 Saimin is a combo of Japanese ramen, Okinawa soba, Chinese mein, Filipino pancit, and more. You make it with thin egg and wheat noodles, serve it in a dashi (fish stock) broth, and garnish it with green onions. The more toppings the better, so you can add also add kamaboko (fish cake), char siu, spam, mushroom, and nori (seaweed), among other things.
6.
Chicken Katsu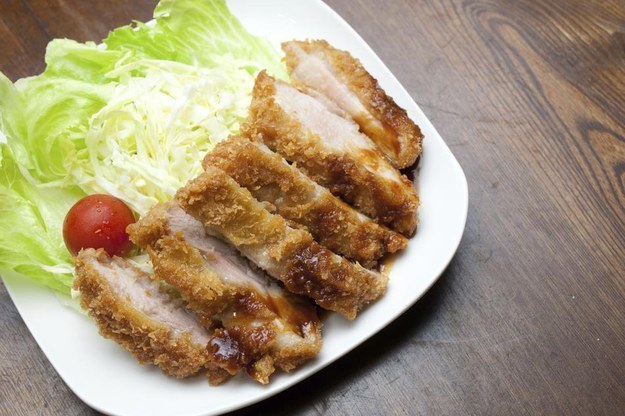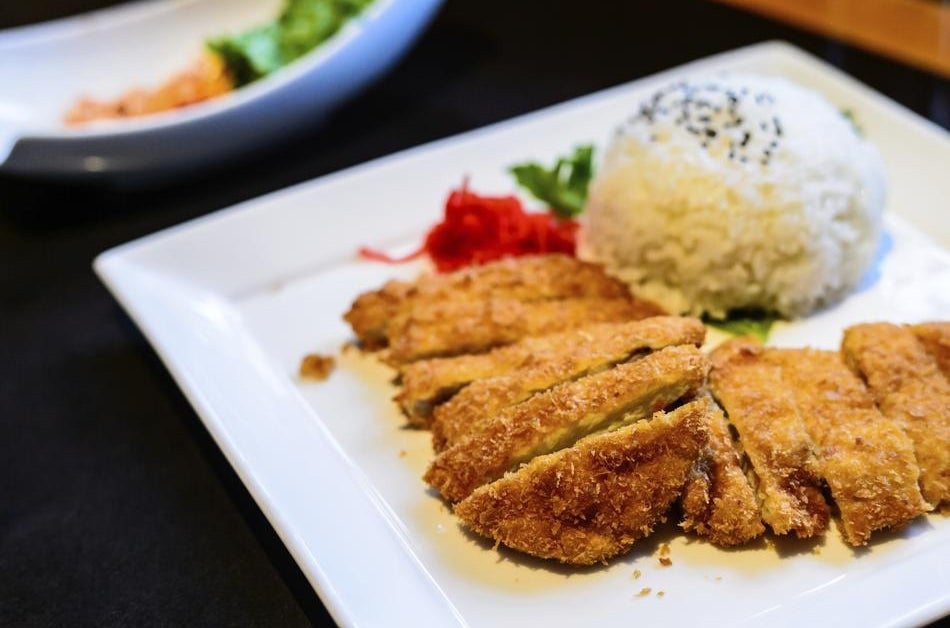 This breaded, deep-fried chicken cutlet has its origins in Japan, where a version is made with pork called tonkatsu. To make this dish, you coat the chicken strips in Japanese panko breadcrumbs, before deep-frying them. On top, you dribble katsu sauce, which is often made from ketchup and soy sauce.
7.
Mac Salad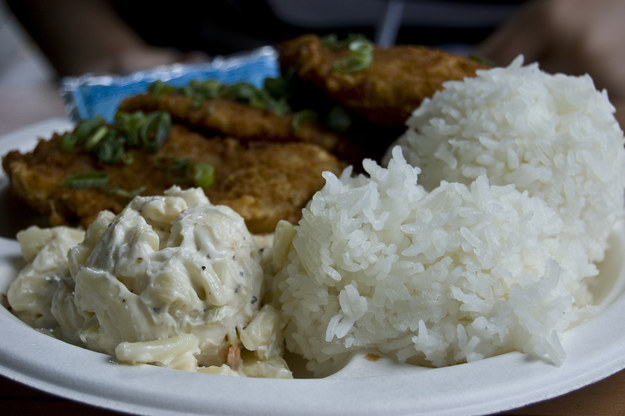 Mac salad is a time-honored side dish in Hawaii featured on every plate lunch, along with "two scoop rice" and a main dish. You overcook the noodles until they're extra fat and then add vinegar, while they're still hot, making them extra absorbent for all the mayo that goes on top.
8.
Hurricane Popcorn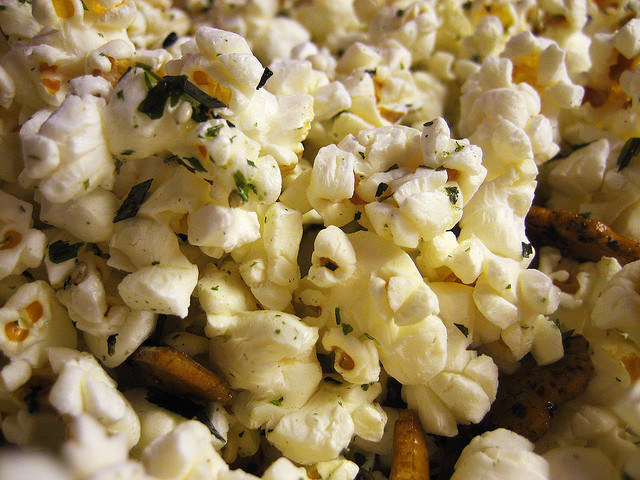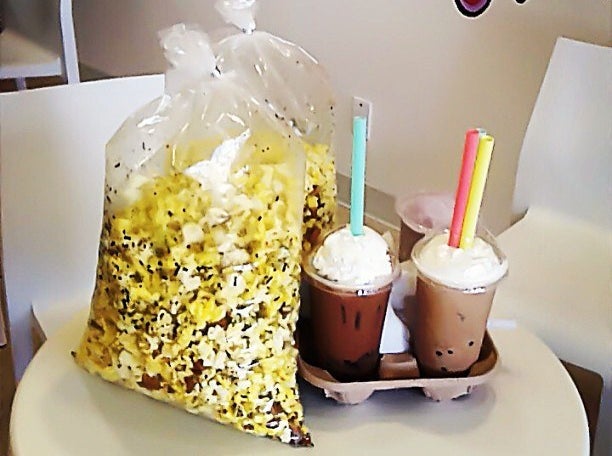 A movie favorite in Hawaii is popcorn coated in butter, furikake (a Japanese seaweed and sesame seed topping), and arare (Japanese rice crackers). It's truly addictive. The popcorn needs to be really oily and/or buttery to make sure the furikake sticks to the popcorn, and inevitably your fingers.
9.
Li Hing Pickled Mango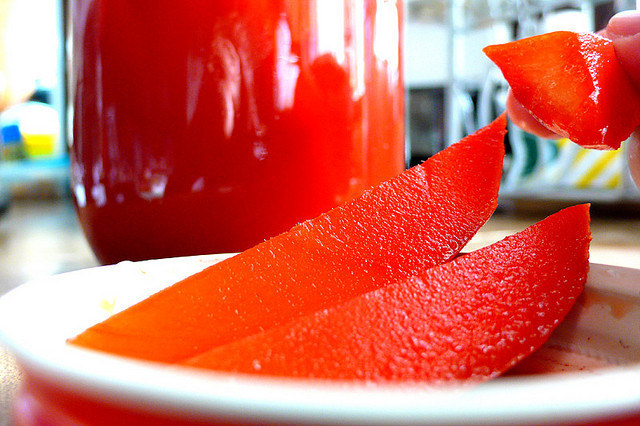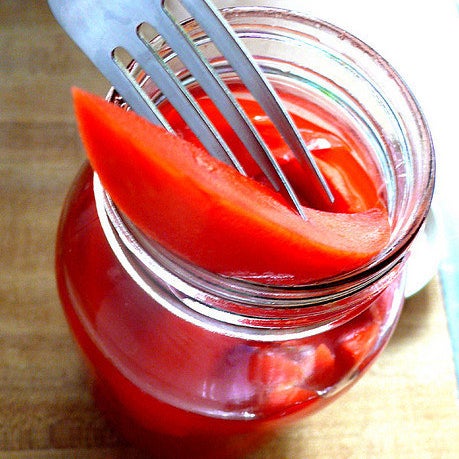 For this snack, green mangoes are pickled with li hing mui, which is a Chinese dried plum that has a unique salty-sweet taste and is extremely popular in Hawaii. To pickle the unripe mangos, you soak them in a mixture of vinegar, salt, sugar, and li hing seeds for at least three days.
10.
Chocolate Haupia Pie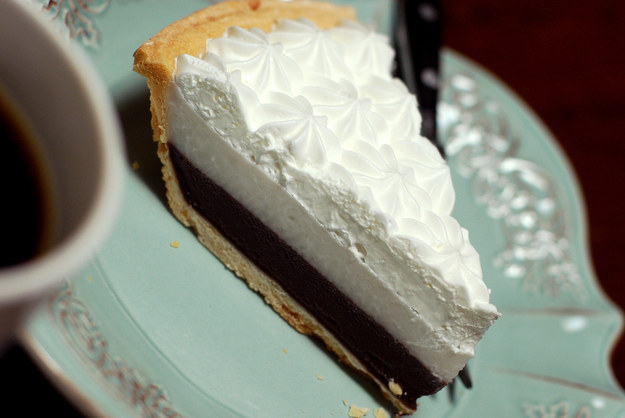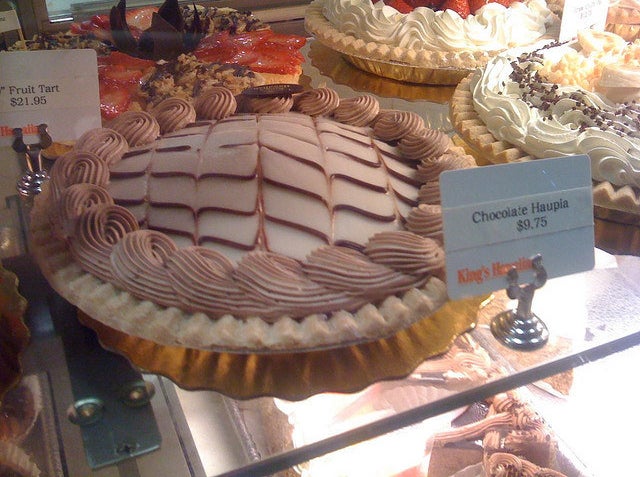 A layer of haupia (sweet coconut dessert) and a layer of smooth chocolate custard cream are placed on a flaky crust. Top it off with whipped cream and it will satisfy any sweet tooth.
11.
Banana Lumpia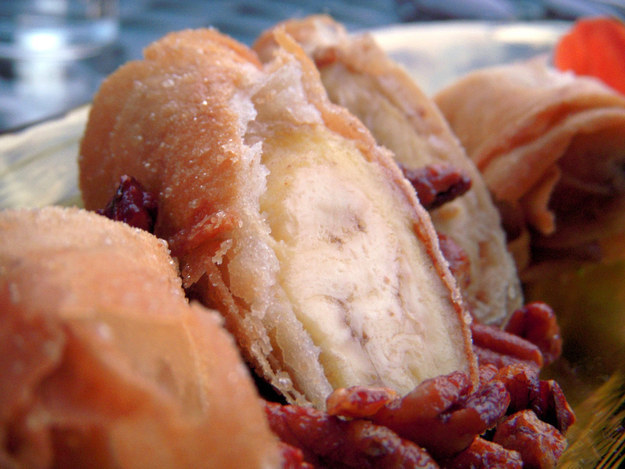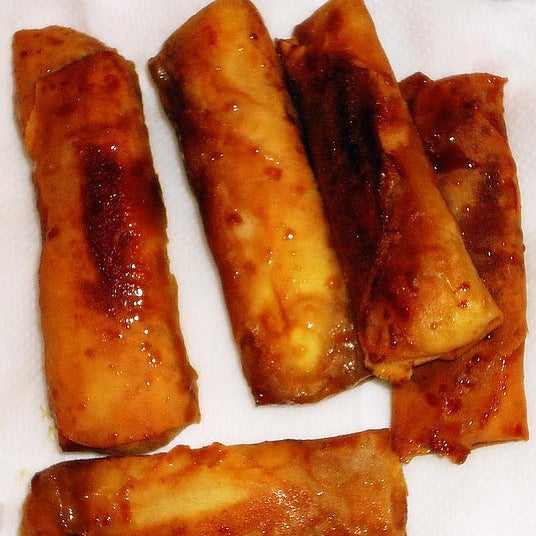 This snack comes from the Philippines, where it's called turon, and is well-loved in Hawaii. To make banana lumpia, you coat a banana in sugar and roll it in thin rice paper, before deep-frying it until golden brown. What's not to love?
12.
Malasadas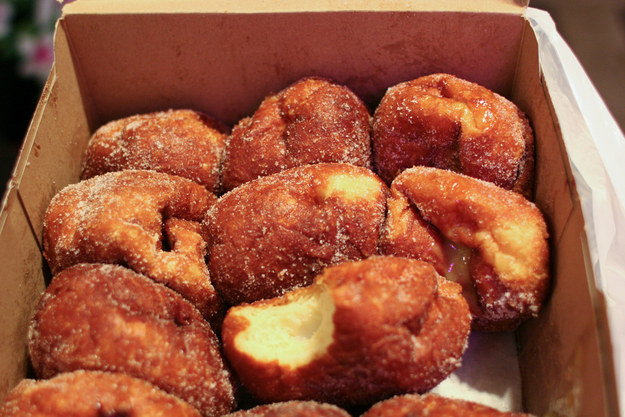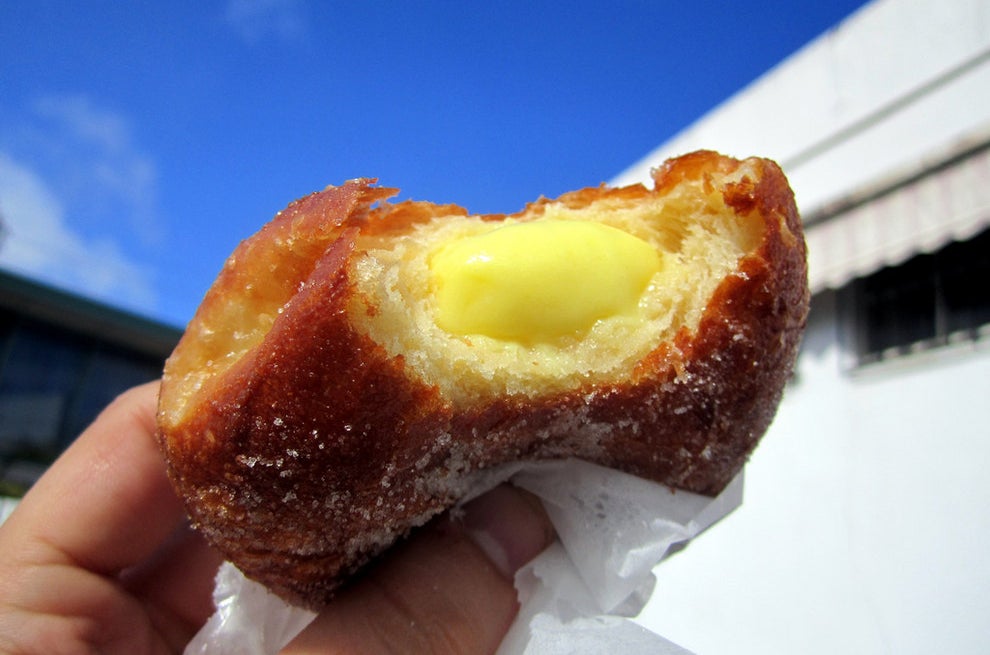 Portuguese immigrants came to Hawaii in the late 1800s from Madeira and the Azores to work on the plantations, bringing with them the most perfect doughnut. Malasadas are deep-fried in oil, making them crispy on the outside and fluffy inside, and then rolled in sugar. Remember you must eat them while piping hot.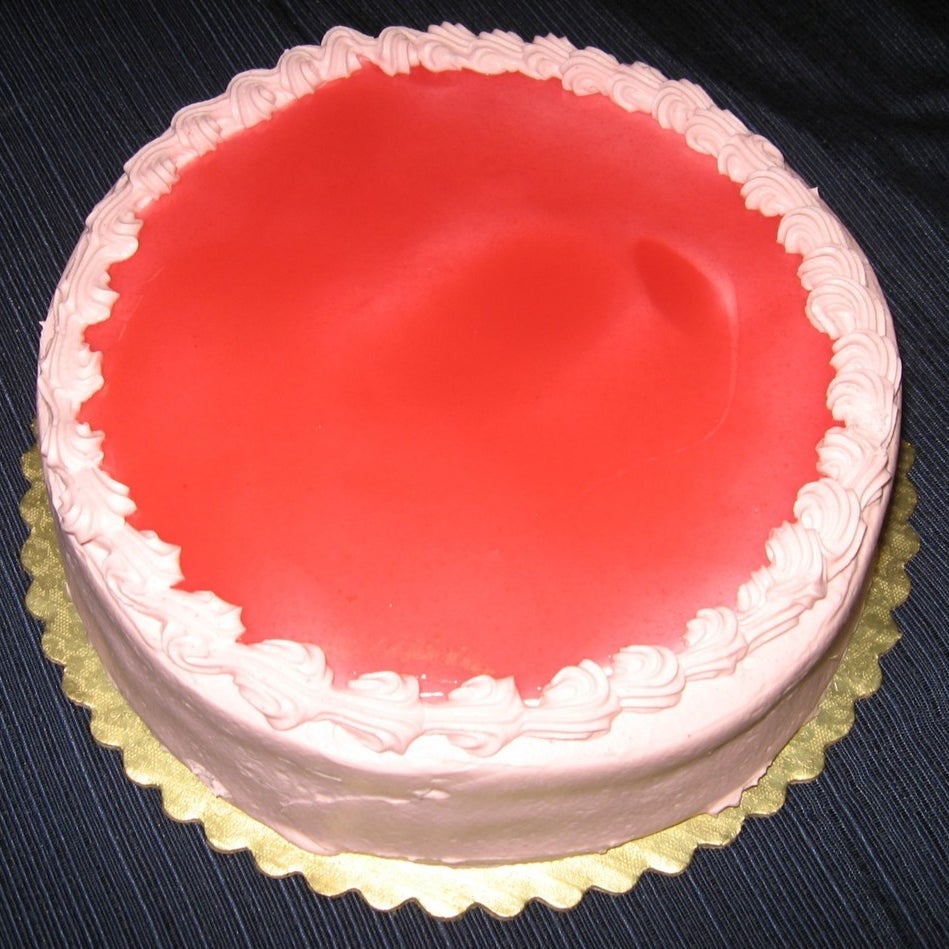 14.
Poi Mochi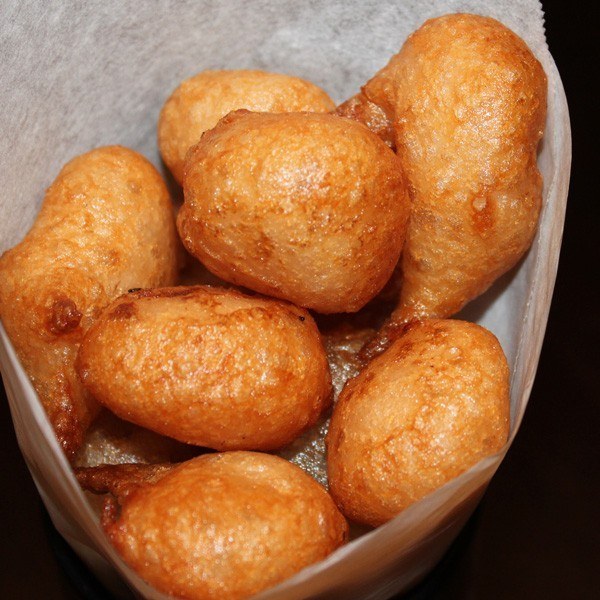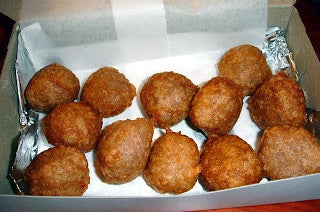 Poi mochi combines two great things: poi, a sticky paste made from taro, and mochi, Japanese sweet rice cakes. The end product is a delicious poi ball that's crunchy on the outside, while remaining soft and chewy inside.
15.
Apple Banana Bread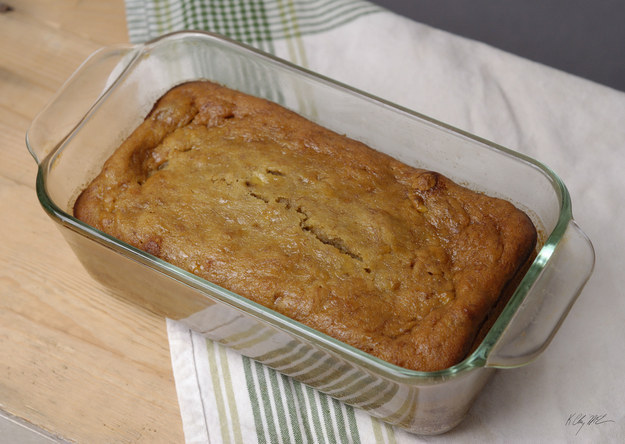 16.
Lilikoi Cheesecake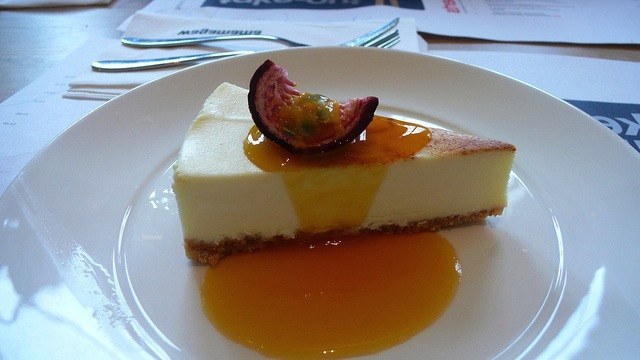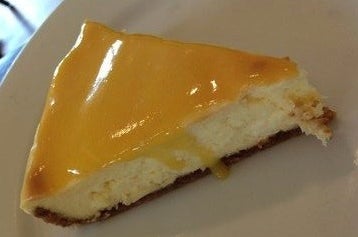 This cheesecake includes lilikoi (passion fruit), making it a delicious sweet-tart dessert. You can top it off with fresh lilikoi juice to complete the perfection.
17.
Andagi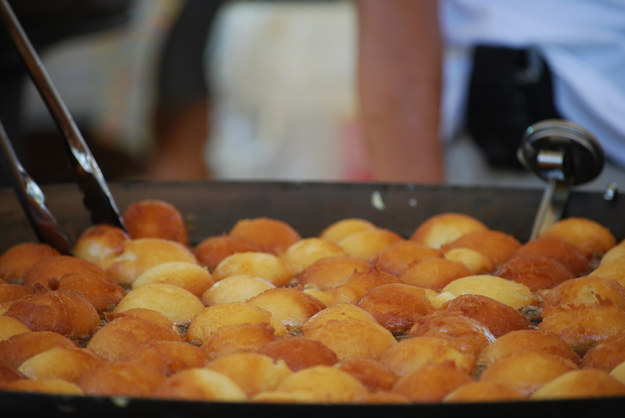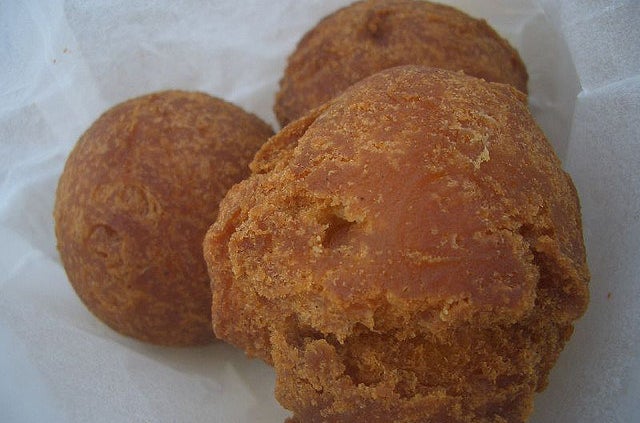 This sweet dough ball has its origins in Okinawa and has become a favorite in Hawaii, since it's so good. The dense dough is made of flour, sugar, eggs, milk and vanilla, and then deep-fried.
18.
Shave Ice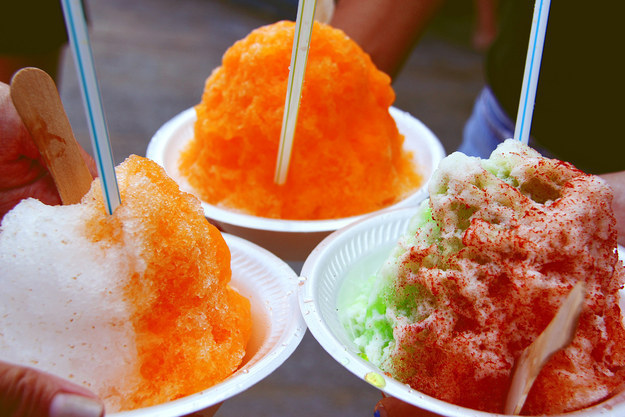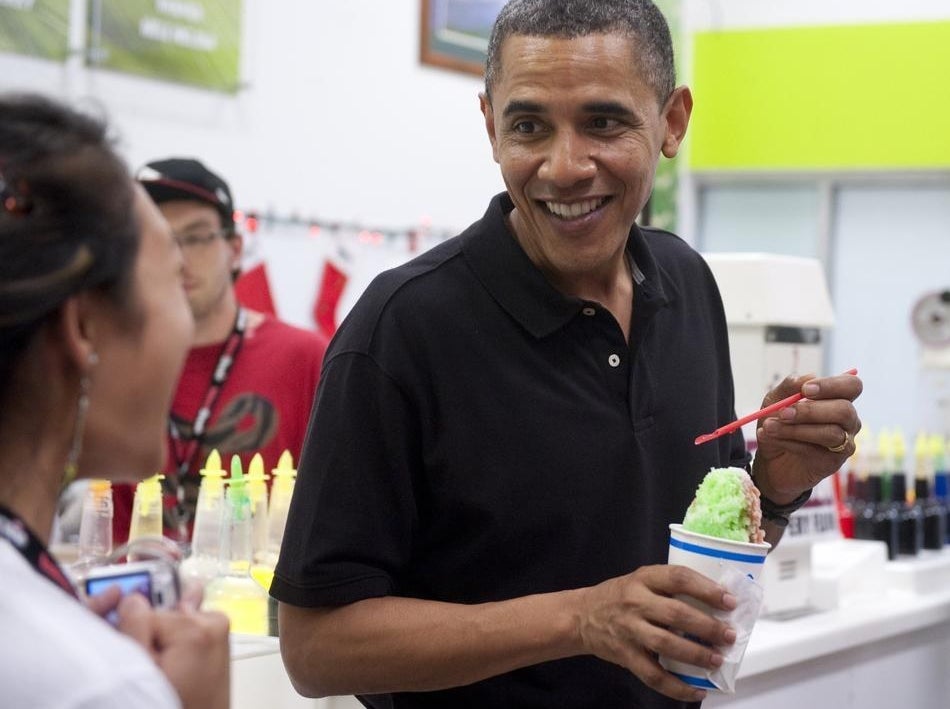 For this delicacy, the ice is shaved so finely that it resembles snow. It is then covered in syrup that the powdery ice absorbs, rather than sinking to the bottom of the cup. In Hawaii, syrups are made to resemble local flavors such as guava, pineapple, coconut, lilikoi, li hing mui, lychee, papaya, and mango.