A loyal dog in Houston, Texas, waited patiently for his owner to return for two weeks after he was killed at work.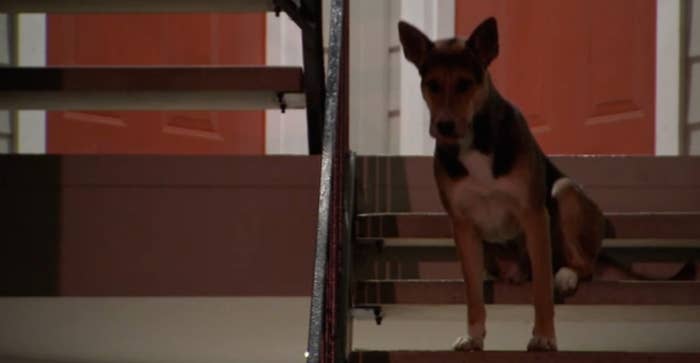 Hatem Abuharbid, 54, was killed while working at a convenience store on Feb. 7, but his dog had no way of knowing that he was dead and waited at the door of their home, KTRK reported.
A neighbor, Cassandra Eubanks, said she noticed the dog pacing back and forth at the front gates of the apartment complex, where cars pull in.
"He would follow the cars and when he would realize that it was not his owner's car, he would just stand there and look helpless," Eubanks said.
Abuharbid was shot by robbers while working at a Kay-B convenience store, police said. He later died from his injuries at a nearby hospital.
Police said the investigation into Abuharbid's death remains ongoing.
The dog was very shy and wouldn't let anyone come close, so neighbors put out food and water.
Two weeks after Abuharbid's death, Maranda Perez, who heard about the dog's story through social media, came over to the apartment complex with her own pup.
The grieving animal started to feel more at ease because Perez was with her dog.
"He was still very shaken up whenever I touched him," Perez said, but eventually the dog felt comfortable enough to get in the car and go home with her.
Perez said she will now offer a foster home for one week, after which she said Abuharbid's brother would like to adopt the dog.