Sunday night, after the Grammy Award for Album of the Year was announced, Kim Kardashian tweeted a selfie with John Legend and Chrissy Teigen with shocked faces captioned, "This is the Beck won that award face?!?!?!"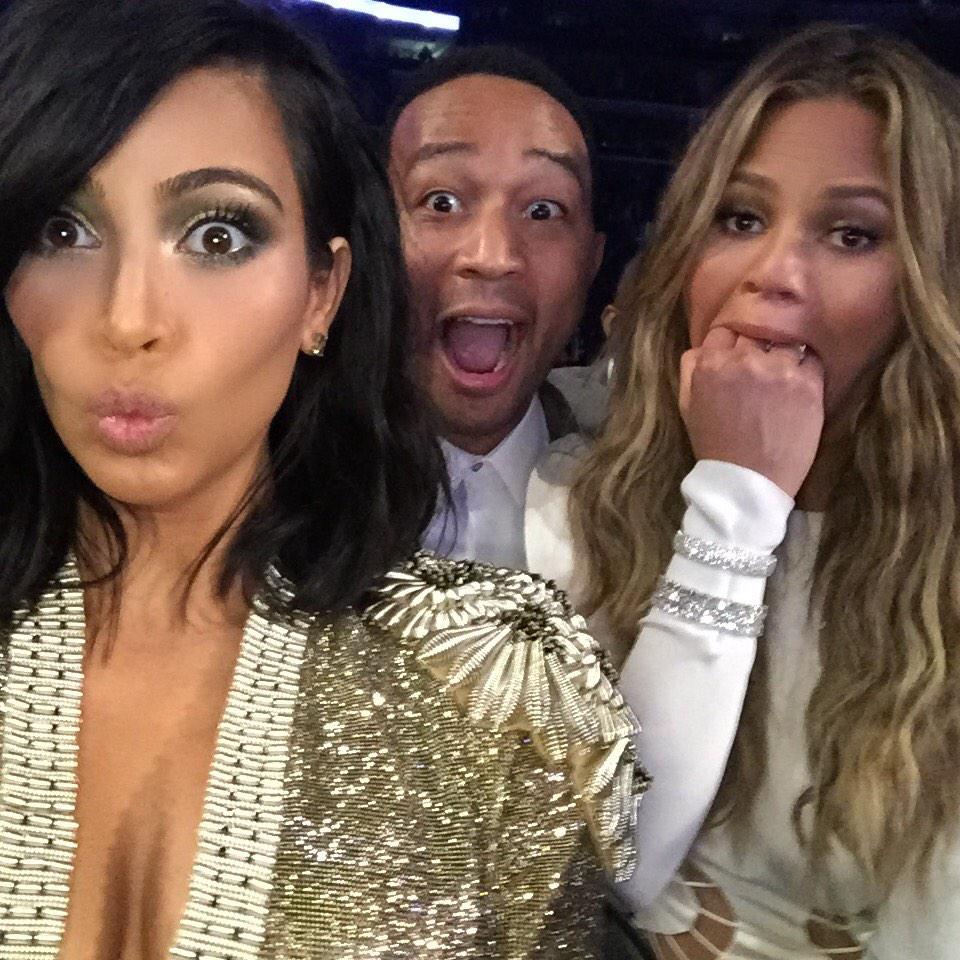 But on Monday night, Legend tweeted a congrats to the artist and said Kardashian's selfie was actually taken before the award was announced.
Here's the other selfie Kim posted with John and Chrissy:
On Tuesday, Legend followed up with an Instagram "to clarify my thoughts on Kanye's actions at the Grammys on Sunday." He went on to say that he was grateful to Kanye, "but it does not mean we'll agree on everything."