After quarterback Peyton Manning helped the Denver Broncos win Super Bowl 50, everyone wanted to know what he was going to do next.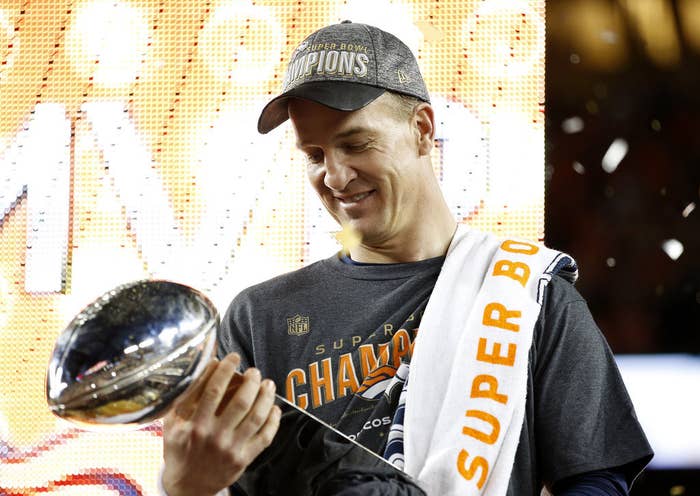 There's been a lot of speculation that he would retire after the game, because he's already had such a long career at age 39.
A lot of people were kinda shocked by the comment and speculated that Manning had been paid to plug the brand.
But a Budweiser representative chimed in to say that they did not pay Manning to endorse Budweiser, adding they "were surprised and delighted that he did."
Still, the beer company admitted they were really excited about the endorsement.
They even offered to send a few beers to his team.
Despite Budweiser's statement, some people were still skeptical.
A publisher of trade publication Beer Biz Daily said Manning owned stakes in two Louisiana-based Anheuser-Busch InBev distributors, which feature Budweiser.
A marketing group based in Detroit said the kind of placement Manning gave the brand was worth more than $1 million.
Other people pointed out that Bud Light is the official beer of the NFL, a deal Anheuser-Busch InBev paid more than $1 billion to make.
Anyways, hope you enjoy your beer, Peyton!