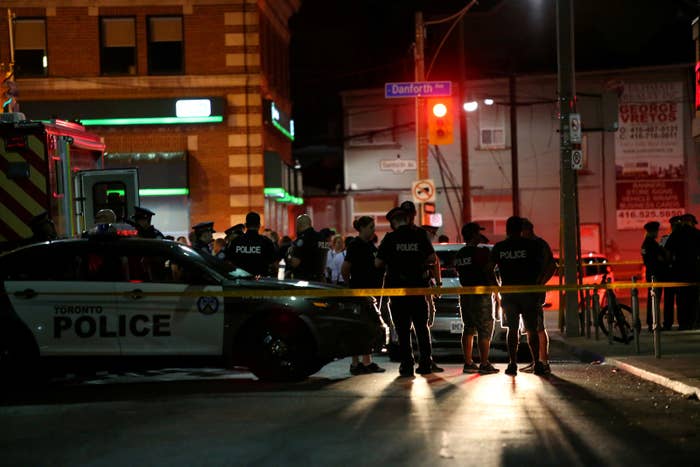 Two people were killed and 13 others were injured in a shooting Sunday night in Toronto, police said.
The gunman, who was identified Monday as 29-year-old Faisal Hussain of Toronto, was also killed.
The two victims killed in the shooting, 18-year-old Reese Fallon and an unidentified 10-year-old girl, were from the Toronto area, Police Chief Mark Saunders said, adding that another young girl remained in critical condition.
The other victims, who range in age from 10 to 59, are also being treated at the hospital for injuries, which are minor to serious in nature.
Police did not immediately know what prompted the shooting.
"At this stage of the investigation, we do not know why this has happened yet," Saunders said.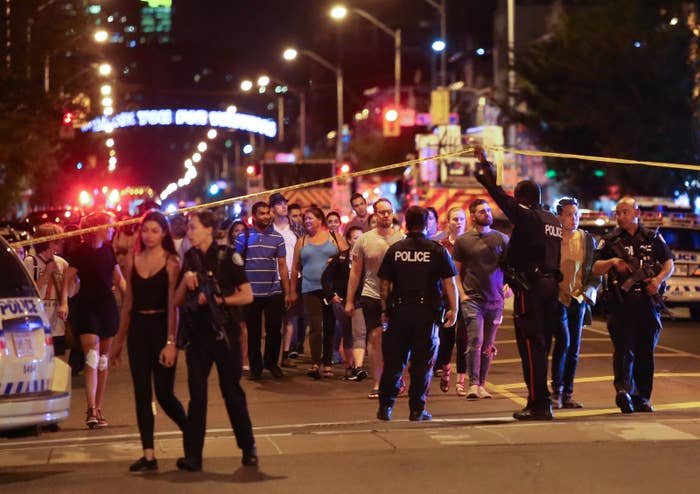 Ontario's Special Investigations Unit has not released additional information about the shooter, though officials said they did retrieve a firearm from Hussain.
It was also unclear whether Hussain was killed by police gunfire.
Toronto Mayor John Tory on Monday called the attack an "unspeakable act" and said the "entire city's been shocked by this cowardly act of violence." He added that investigators would be "relentless" in getting answers.
"In times of such horror it is good to know Toronto is not alone and will never be alone," he said. "While our city will always be resilient, [that] doesn't mean it's any less painful."
The shooting took place around 10 p.m. in the Danforth neighborhood of Toronto, also known as Greektown.
Global News journalist Jeremy Cohn said the victims were "spread across several blocks in the area."
Officials did not release any specific information on a possible motive, but authorities asked that anyone with information or images share them with investigators. Terrorism has not been ruled out as a motive.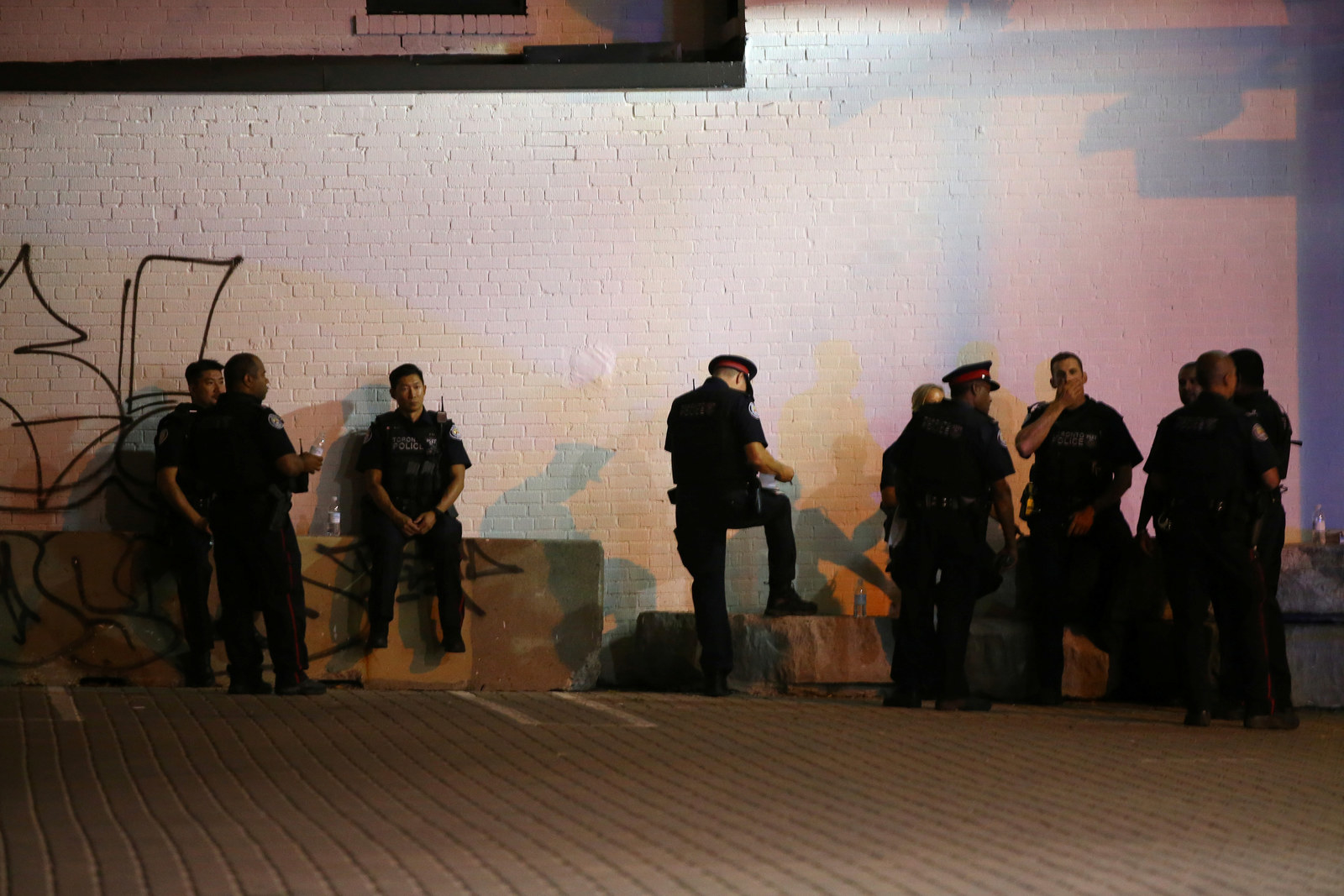 One witness, Ariel Anise, posted a video that appeared to be of a man wearing black and shooting into a building.
Anise posted in her Instagram Story that she was safe and that the shooting happened below her apartment at Caffe Demetre, an upscale dessert restaurant in Canada.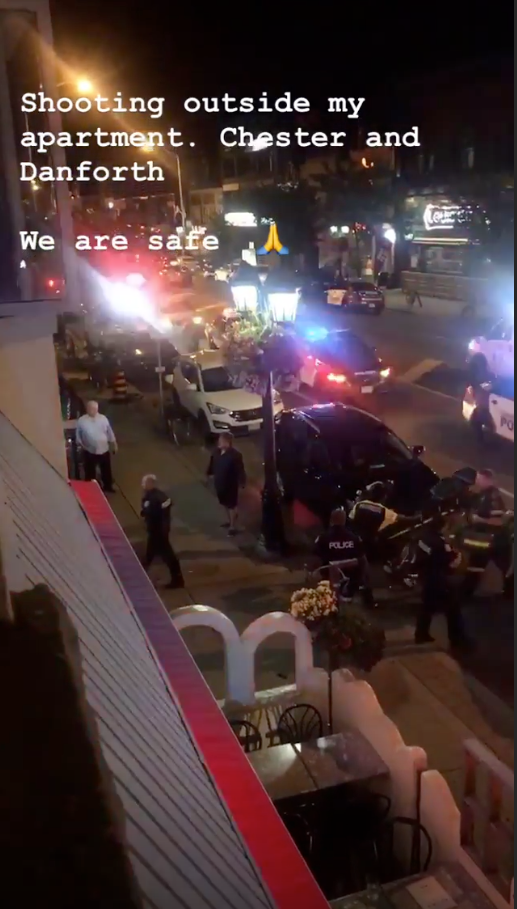 Shiranee Aruldason told BuzzFeed News she was in the area with her family when they heard gunshots and people running.
They went into Pantheon, a restaurant across the street from Demetre, and remained there for two hours. When asked how many gunshots she heard, Arudlason said, "Quite a few."
The group had been dining at the restaurant earlier, and went back inside when they heard the gunfire, Arudlason said, and police had closed off seven blocks in the area.
Other witnesses in the area also recorded videos of the gunfire.
Tory said he was "angry that these kind of things happen in the city" and that the incident was evidence of a gun problem.
"There are too many people with guns," the mayor added. "There are too many people carrying around guns and using them. … It's evidence of a gun problem, clearly."
The Canadian band Arcade Fire tweeted that they had just finished a show in Toronto when they heard news of the shooting. "Sending all our love to those affected," the band said.
Canadian prime minister Justin Trudeau also tweeted a statement in support of the victims Monday.