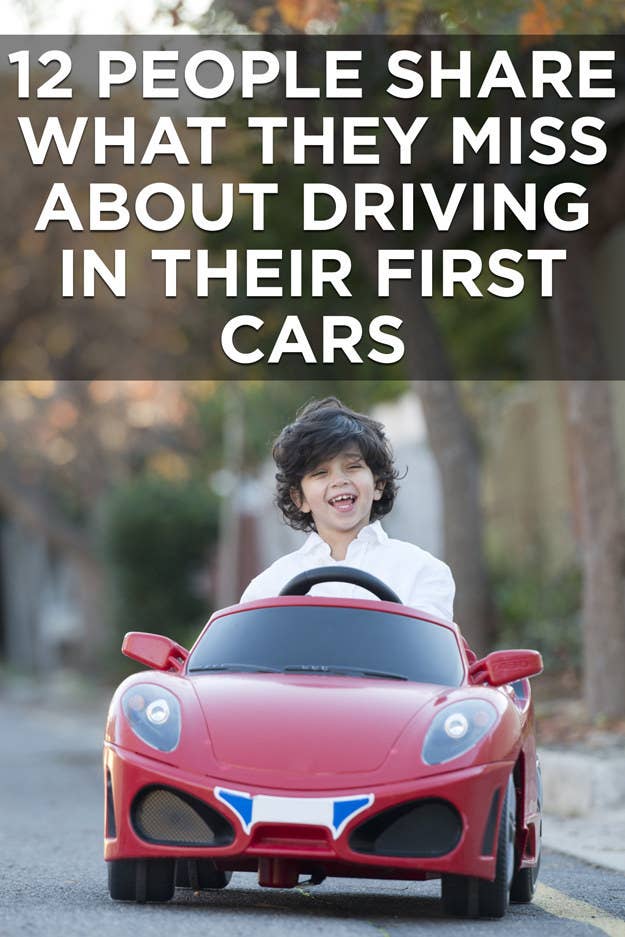 "My first car was an SUV that I modified with a custom sound system because that was extremely cool at age 16. Our high school parking lot was a traffic jam every day, and so — to pass the time and embarrass my younger sister, who I drove to school — I'd roll down the windows, load up a mixtape of bad '80s songs, crank the volume, and sing: 'We built this city on ROCK AND ROLL!!' I may have hurt my sister's popularity, but I like to think I also fostered her appreciation for '80s Gold Hits. No car stereo has sounded better, or louder, since."
—James L.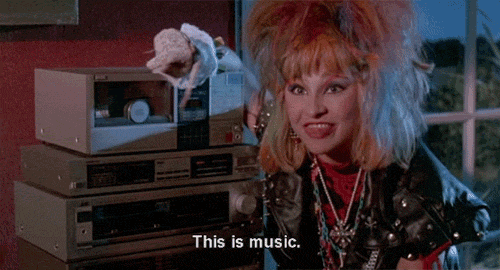 "I had a dream car that my parents strongly hinted I would receive for Christmas if I did well in school, maintained a side job, and passed my license test — all of which I'd done. Come Christmas morning, I was awake before anybody else. I ran to the living room, looked out the window, but saw nothing in the driveway. SO defeated, I went about Christmas morning until I opened a box with a set of keys in it. I legitimately screamed and flew into the arms of my dad like a baby koala. The car had been sitting in the driveway the whole time, but I guess the *~magic of Christmas*~ blinded me. To this day, sitting in that car for the first time is the most excited I've ever been."
—Spencer B.
"The best thing about my first car was driving with the windows down and blasting showtunes. My best friend and I could get through a large chunk of the first act of Les Mis on our way to school. BUT I didn't have a CD player in my car. I had a portable CD player that connected to the car system through a tape deck. That's how cool I was in high school."
—Ashley B.
"My car was a champagne-colored sedan named Beefy. I had one of those CD holders that lived in the visor, and since I was burning a new CD every week or so, the thing was about ready to bust. My favorite was when I'd find an old mix buried deep in one of the pockets and revisit a musical obsession from six months prior. When you're 16, six months is an eon."
—Kristin R.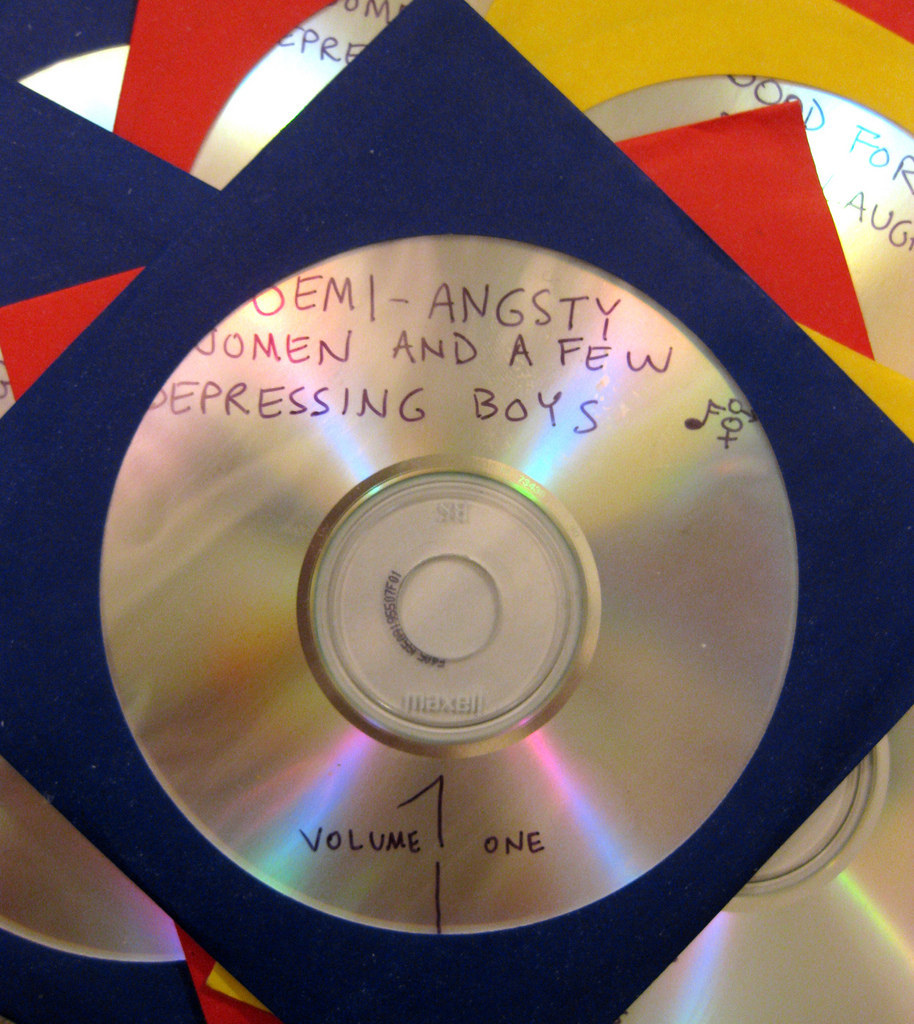 "The pickup truck I drove was cooler and more masculine than I was. I liked school, led student government, wore polos, did my homework studiously, but I also cruised around in a muddy pickup as if I had edge. My secret was I liked to drive shirtless. It felt naughty. I always hoped I'd run into people at a red light, and they'd see the seatbelt pressed against my bare chest, and they'd be all: Is that Ryan? Driving shirtless in that manly pickup truck?! What a rebel! It never happened IRL, but I often return to the fantasy."
—Ryan H.
"I had a big silver sedan that you would expect someone over 60 to drive. We called it 'The Relaxer,' and it was built for comfort, not for speed. We would tool around in it every weekend, maybe hit the bowling alley or a local fast-food establishment. This was called 'The RollAround,' and it was like a mobile party...to the point where we would ask people if they were going to The RollAround that night."
—Eric S.
"My first car was bright yellow, so naturally people referred to it as 'The Taxi.' In high school, I was involved in show choir, and every winter we would have our holiday tour where we would go around to community centers, retirement homes, and elementary schools. My car was 'the cool car' to ride in because I would blare music and sometimes take quick detours to the local drive-in for a quick soda and tots. And since we were all in show choir, we sang together like the cast of Glee."
—Clark M.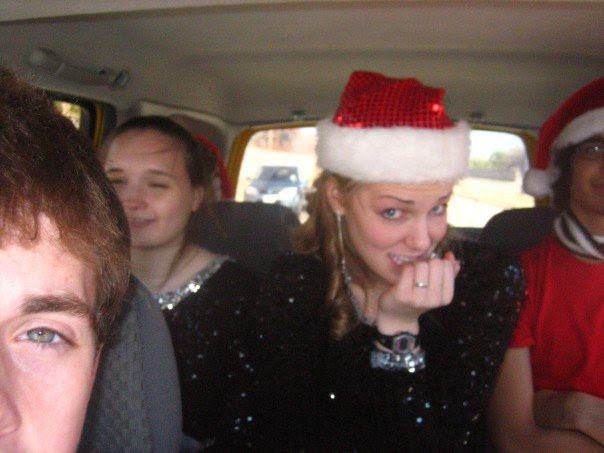 "My favorite memories are the times my mom taught me to drive in residential neighborhoods where the roads were long and wide. I would play out random driving scenarios. One time, my friends were riding along, and I hit the brakes. I told everyone the abrupt stop was a small price to pay for sparing the life of the invisible dog I'd just narrowly avoided. I also insisted on checking the tires every time we got in. Basically anything I learned in driver's ed was used to annoy my mom and my friends."
—Casey C.
"The day after I got my license I drove my car, inherited from my mother, to school like a hotshot. When I came out to my car at the end of the school day, I realized that I had left the keys in the ignition, car running, for seven hours. I've honestly never been more embarrassed, but now it's one of my funniest memories."
—Kristina R.
"I lived far out of town in high school, so I had to drive a good ways to friends' houses, high school, my job at the mall, and everywhere else. I considered my car a workhorse with a set of speakers. I would periodically ask my parents for speaker upgrades because I wanted to bump the sanity juice (aka fresh beats and metal) at unreasonable volumes. In retrospect, it's for the best that Mom made me pay for the upgrades myself. See, I couldn't afford the loudest system on the market. I may not have saved money, but she saved my hearing."
—Chris D.
"I had this cassette tape mix that my friend made for me which was essentially the Dirty Dancing: Havana Nights soundtrack plus a few extra hits from 2004. I didn't speak Spanish, but when I got in my car, I did know how to sing Christina Aguilera's "El Beso del Final," and I sang it loud to drown out the sounds of the noisy belts in my car that I never bothered to get fixed."
—Ayla N.
"I was the first of my high school friends to get my license, and that meant I was immediately designated Person Who Will Drive Everyone Around. Since my SUV only sat five people, we decided we couldn't incorporate any new people into our friend group. Every weekend, the five of us piled into my car for our favorite activity: aimless driving, usually looping around the same roads. We became known as the group who would leave sporting events, parties, and pep rallies just to go drive around. People thought we were lame, but they never experienced our sing-a-longs (or the insane drum solos I played on my steering wheel)."
—Jen W.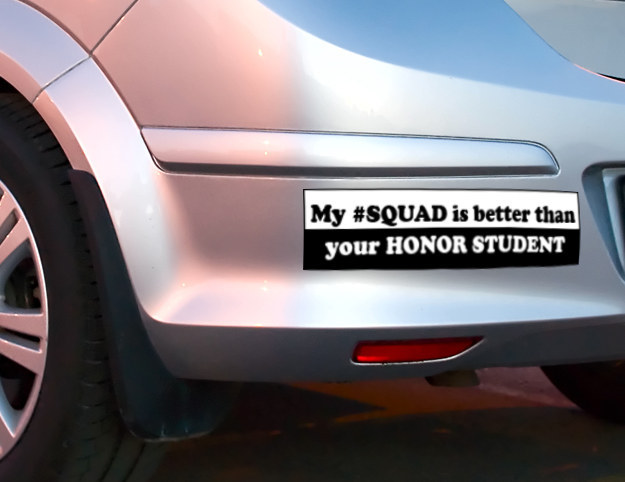 Driving Matters — from your first car, to your dream car, and all the other cars that come in between. The all-new Mazda CX-3 is a crossover for people who want to make unforgettable driving moments.