1.
A Scrub Mommy sponge that's the levelled-up spouse of the popular Scrub Daddy sponge. One side has a rougher texture for scrubbing, and the other is softer and spongier for cleaning.
2.
A tub of The Pink Stuff that's abrasive enough to get out tough stains or grease, but gentle enough to not damage your surfaces. A little goes a long way, so the tub should last you a long while!
3.
A bottle of foaming Dawn Powerwash that honestly feels like a cheat code when it comes to doing dishes. If you're a ~let it soak~ type of person, just spray a few spritzes of this stuff and any food residue will basically rinse right off.
4.
A TubShroom drain protector that'll save you from spending $$$ on a plumber visit. It'll catch all of the hair and soap residue that comes off in the shower, so it won't clog your pipes (you can just wipe it clean after).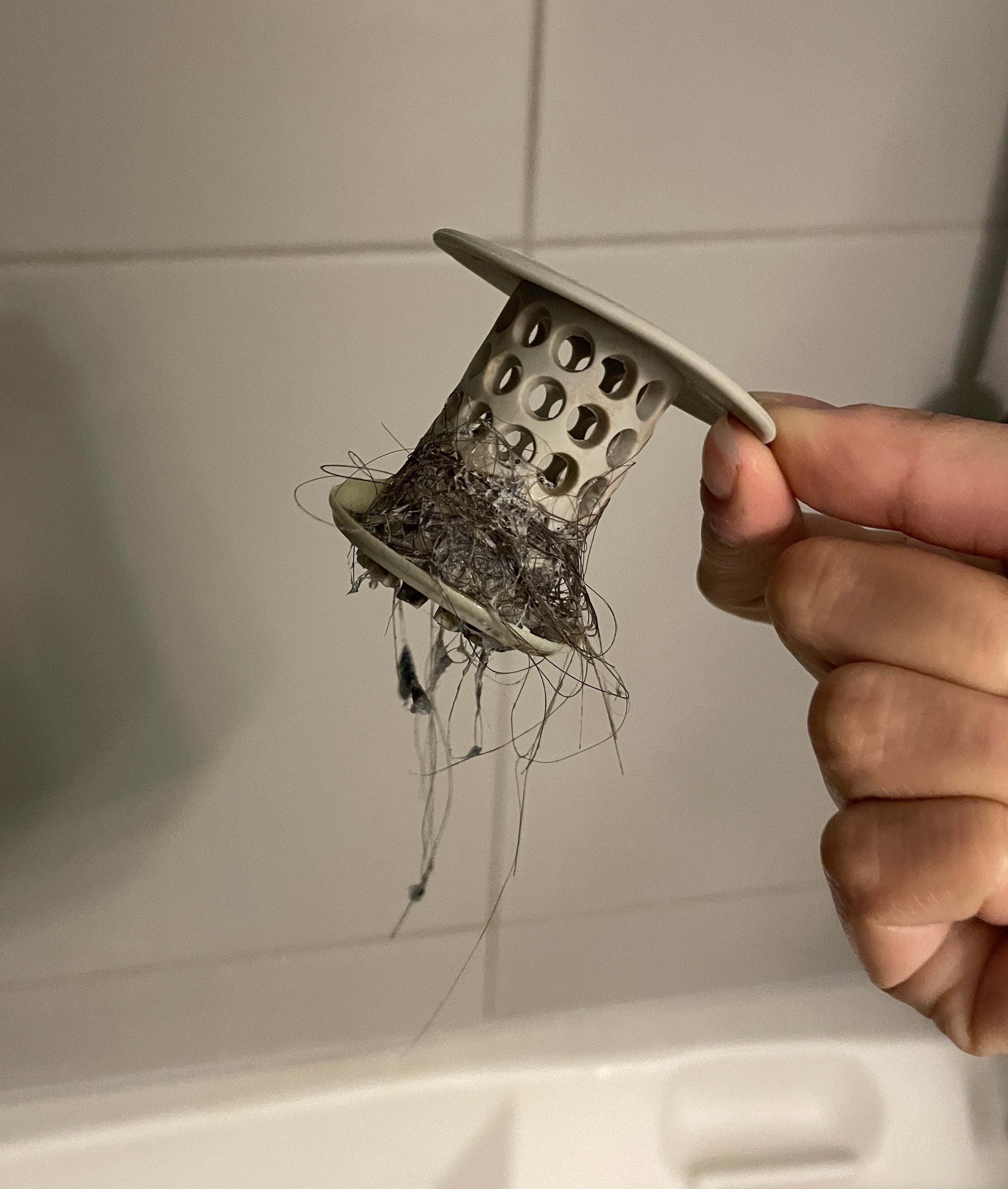 5.
A jewellery cleaning pen that'll restore all of your most precious treasures to their former glory. The bristles can get into every nook and cranny, so even your most intricate baubles can shine again.
6.
And lastly, a trio of Affresh washer cleaning tablets that'll get rid of all of the musty odours in your washing machine. It'll also help your appliance perform better, since it'll break down any gunk or buildup lurking in the filter, drum, and everywhere else.
Me understanding why these products are so popular: