Hi, I'm May. I recently realized that it's been almost an ENTIRE year since I, like many of you, have been working (or schooling) from home. I also realized that in that time, my back was officially starting to give out. The thing that saved it? My MaxKare Shiatsu massager.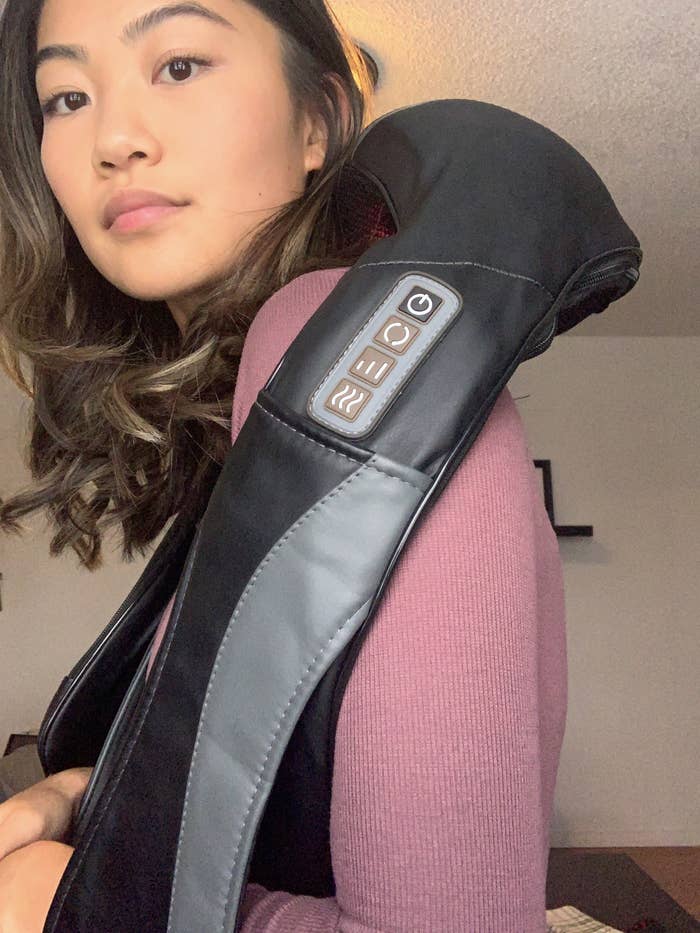 This is a reenactment of how I actually look half of the time (no wonder my back hurts, eh?). And I spend the other half hunched over my desk. I didn't want to spend a ton of money on a fancy office chair or an RMT. So I turned to the internet and started looking for a solution.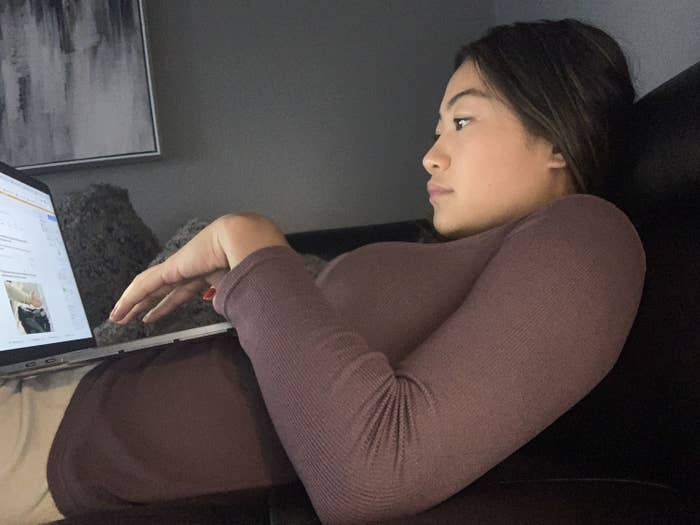 The MaxKare Shiatsu massager has these arm loops so that you'll be able to control how much pressure you want by how hard you pull. I like that I can still use my phone or type away at my computer with it on.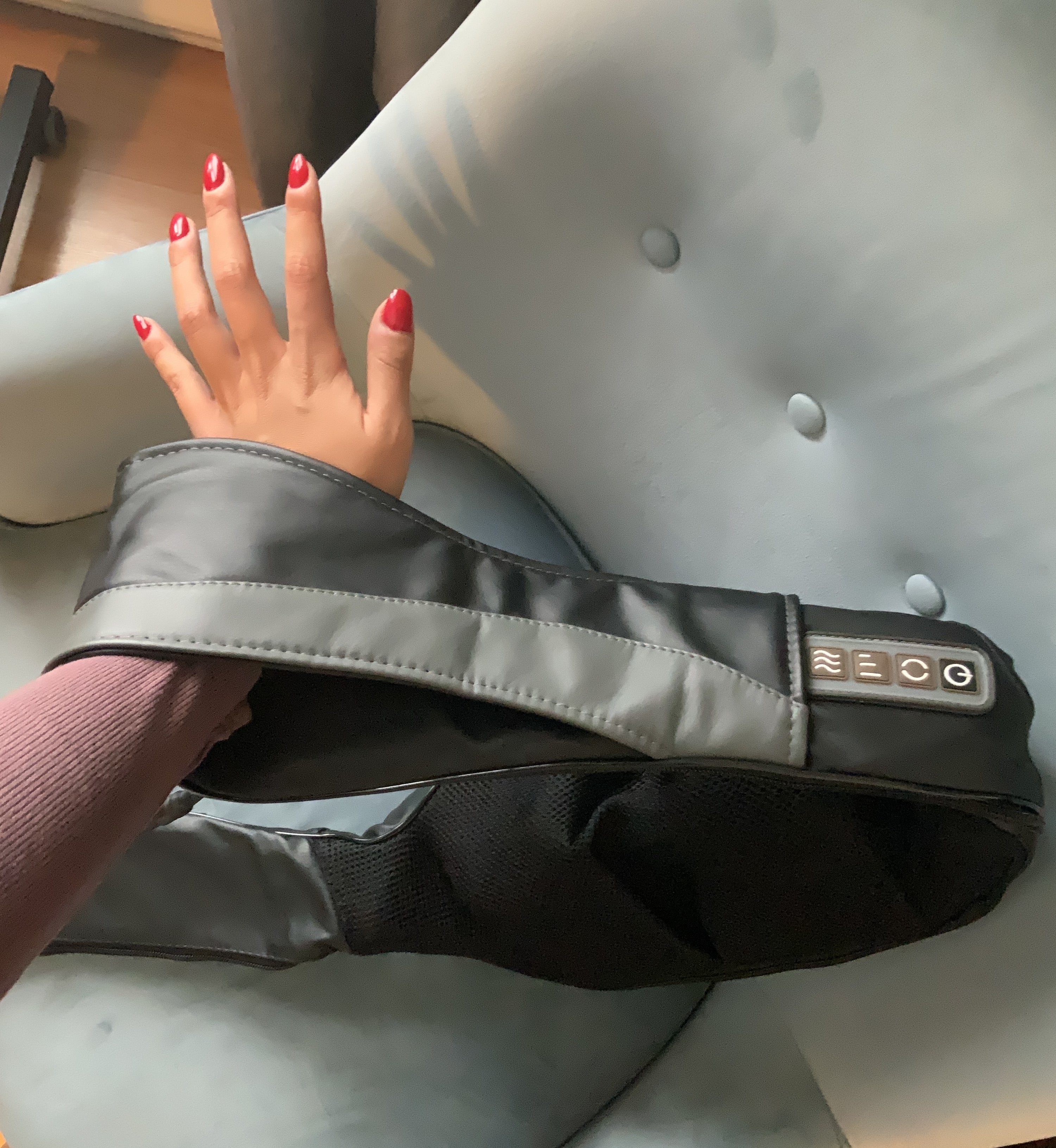 It's easy to use, since the massager only has four buttons (including the on/off button!) that control the direction, speed, and temperature. Just plug it in and you're good to go.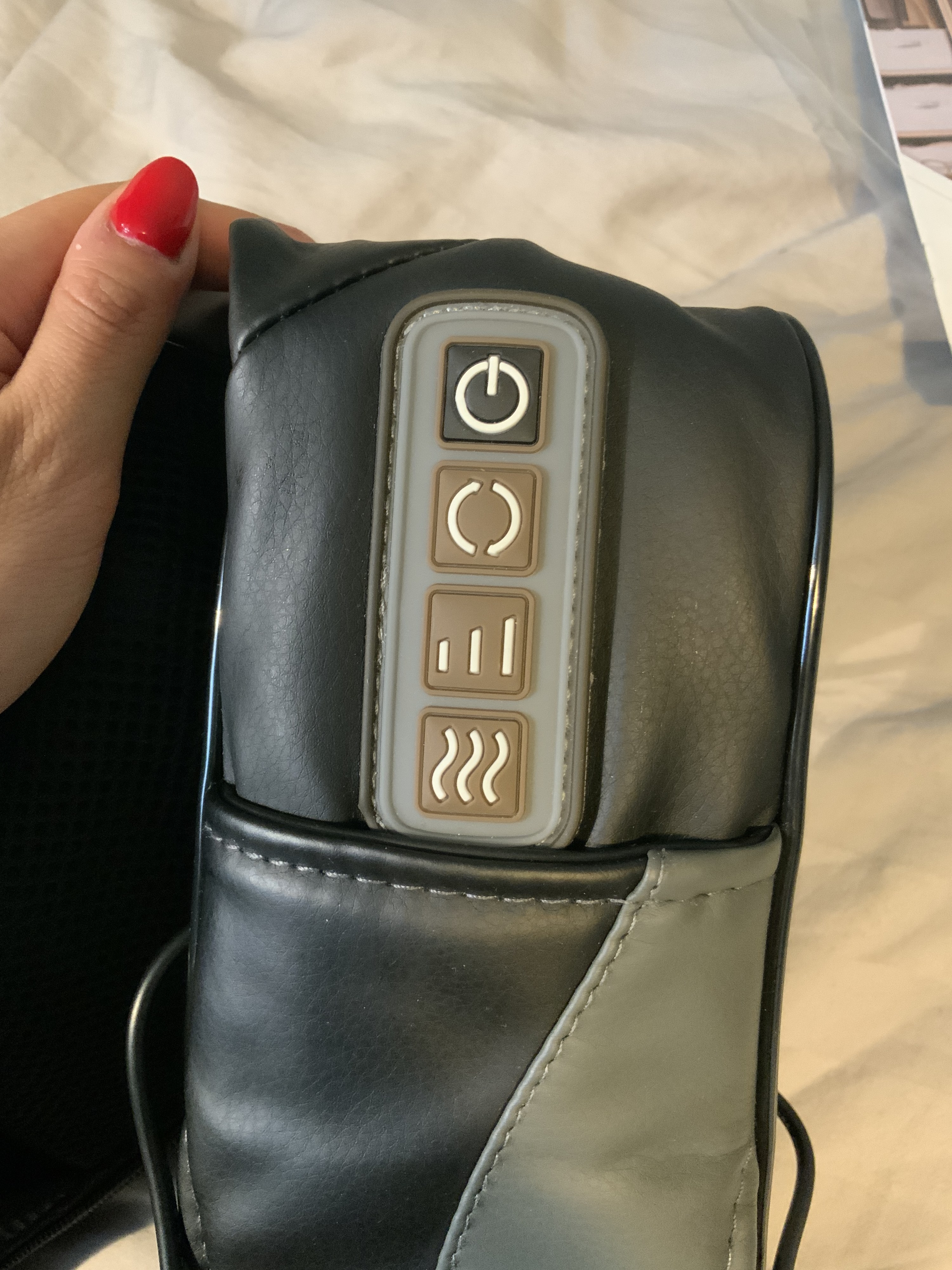 There are eight little nodes (four big and four small) that roll around and knead out all my knots and tense muscles. You can switch back and forth between rolling inwards or outwards.
It also has three speed settings.
The last button turns on the heat. Don't worry, it's not HOT hot — it'll add just a touch of warmth to your massage, which makes it that much more relaxing and soothing.
And since I'm prematurely aging (send help), the pain doesn't stop in my back. I use the massager on my stomach when it's that time of the month, on my legs after a (rare) workout, and even on my feet!!!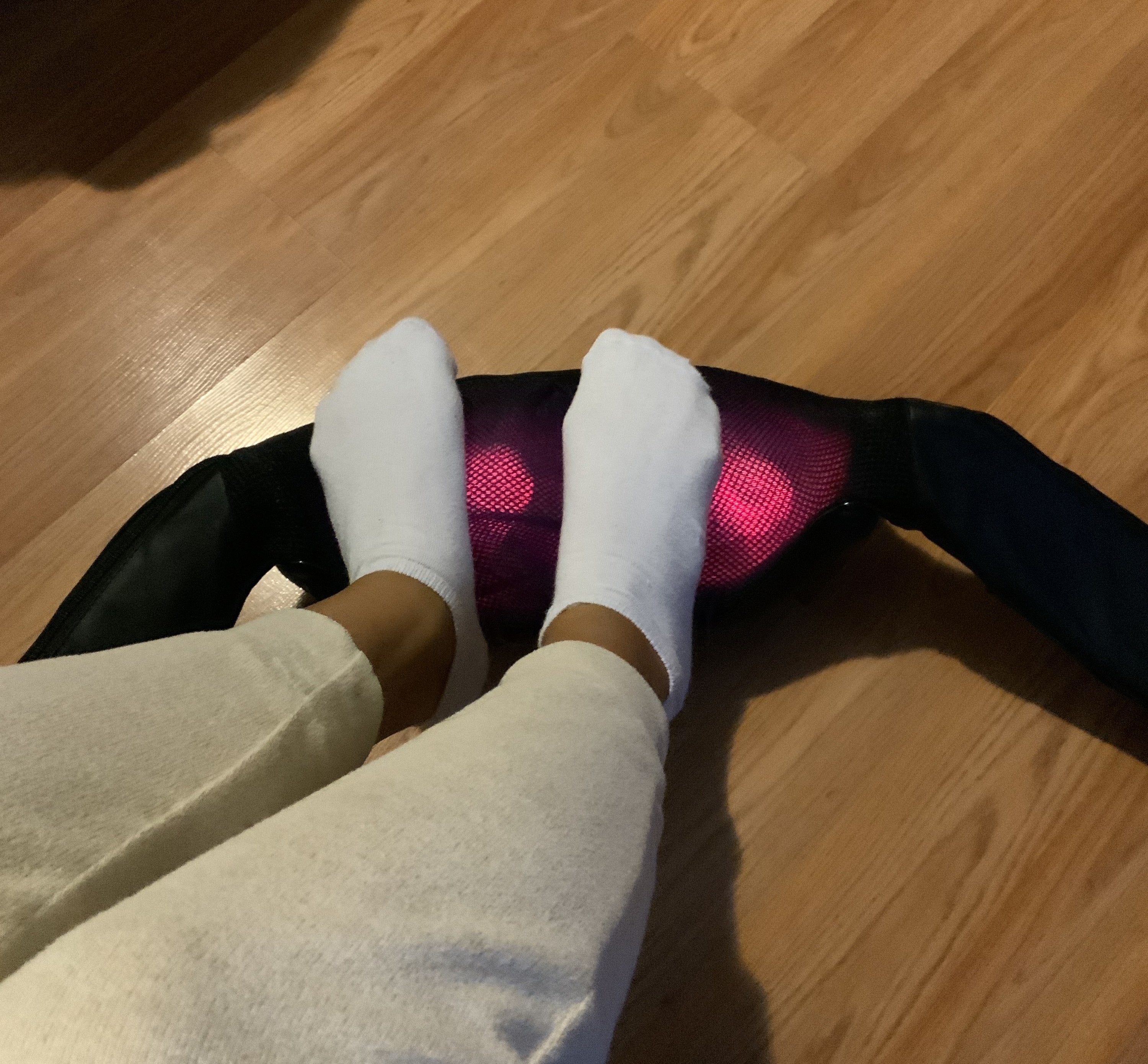 My little tool is also easy to store, since the arms fold in and it's only about the length of my forearm and hand.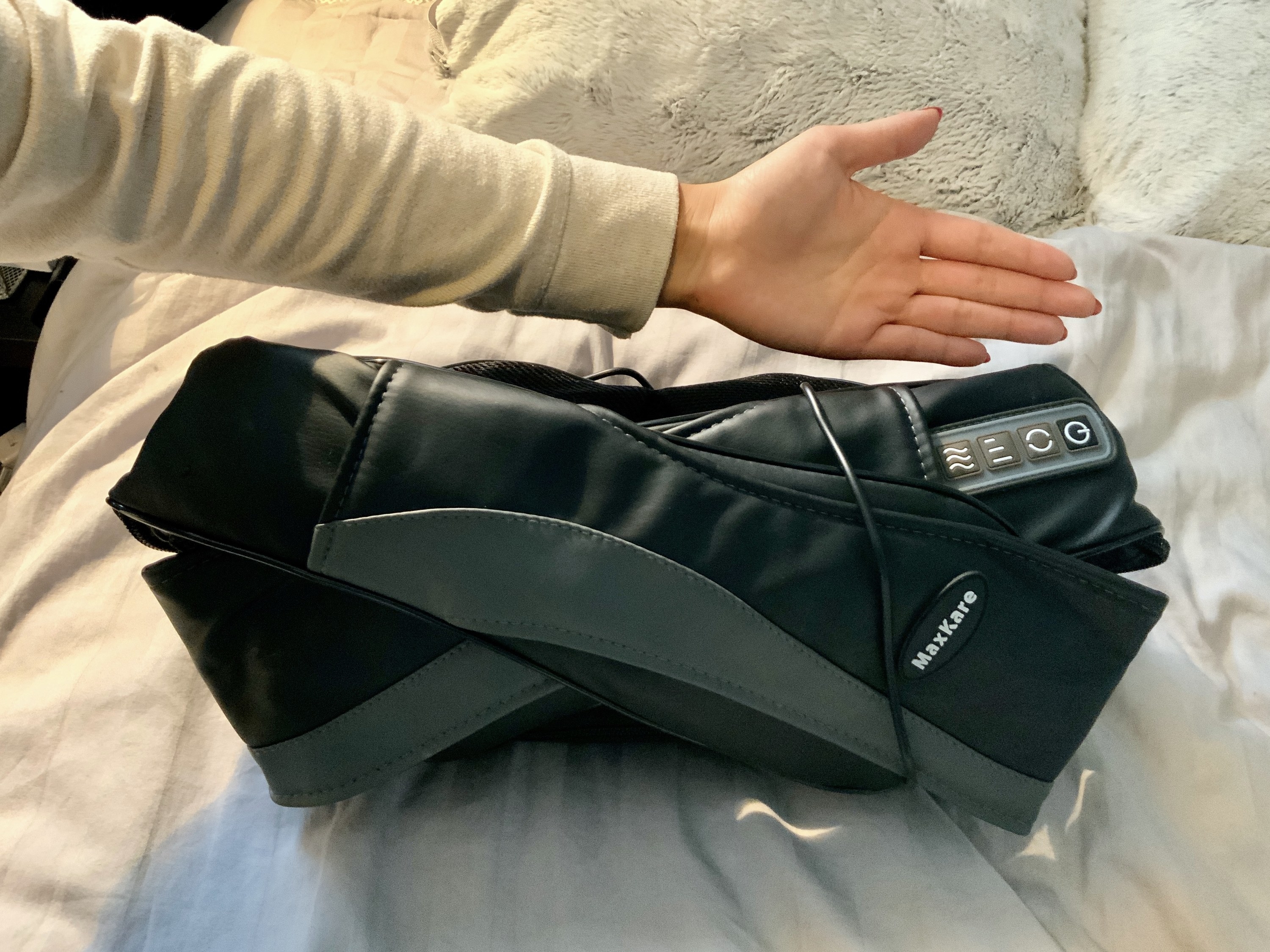 Basically if you have bad posture like me and it's resulted in aches and pains, you probably need the MaxKare Shiatsu massager in your life.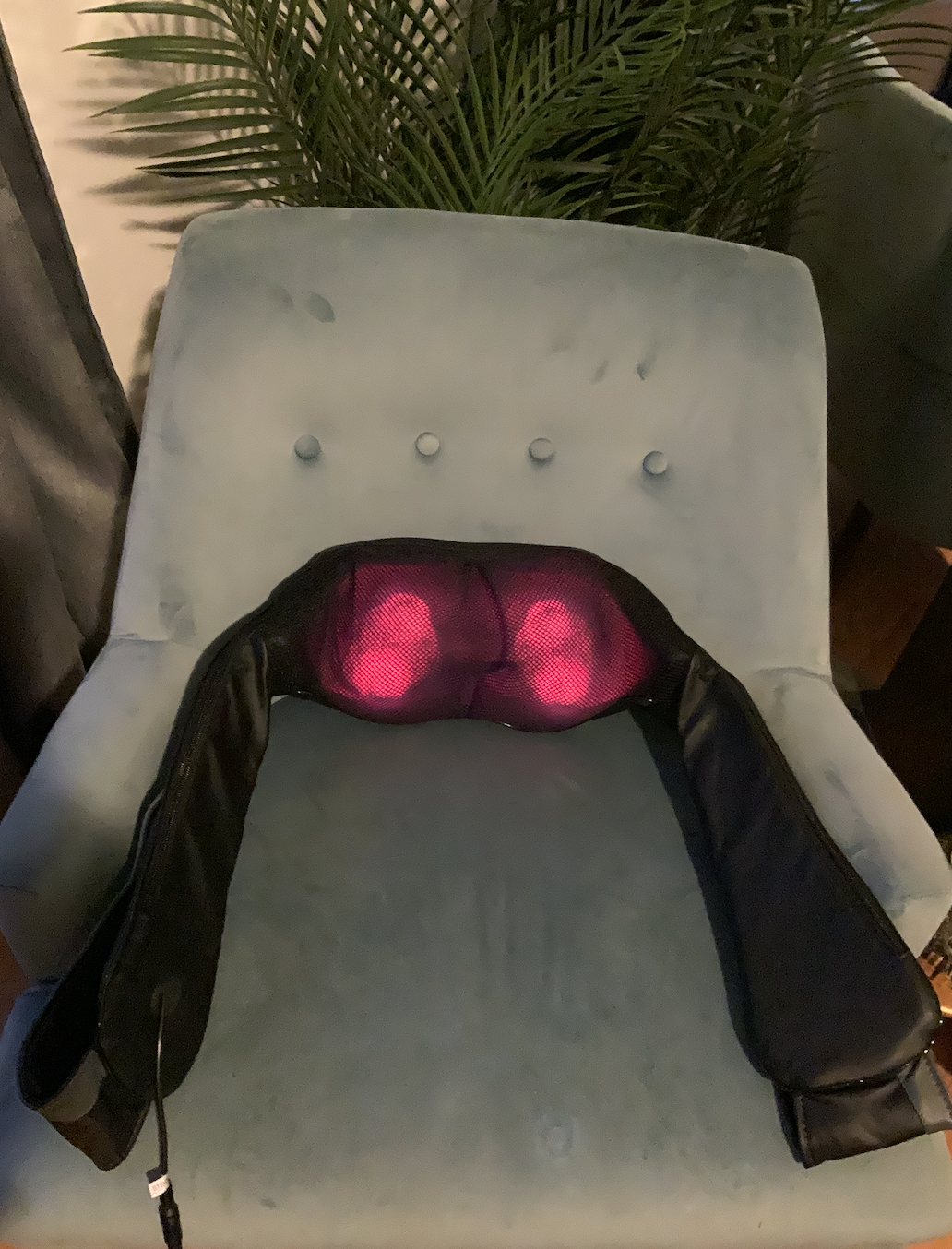 Me before this massager came into my life: