I don't know about you, but I love a good manicure. I used to get my nails done all the time (I'm talking like every other week). But with nail salons closed, I decided to start doing my own manicures at home with the help of this UV nail lamp.
I'm not a fan of regular polish (mainly because I'm just too impatient to let it dry), and I definitely don't have the skills to even attempt acrylic nails. So I thought gel polish would be a happy medium.
But THEN. I bought this magical UV nail lamp to cure the polish. I chose this one because it doesn't have a base, meaning I can just pop it over my feet when I'm painting my toenails. Best of all, it's only $40.99!!!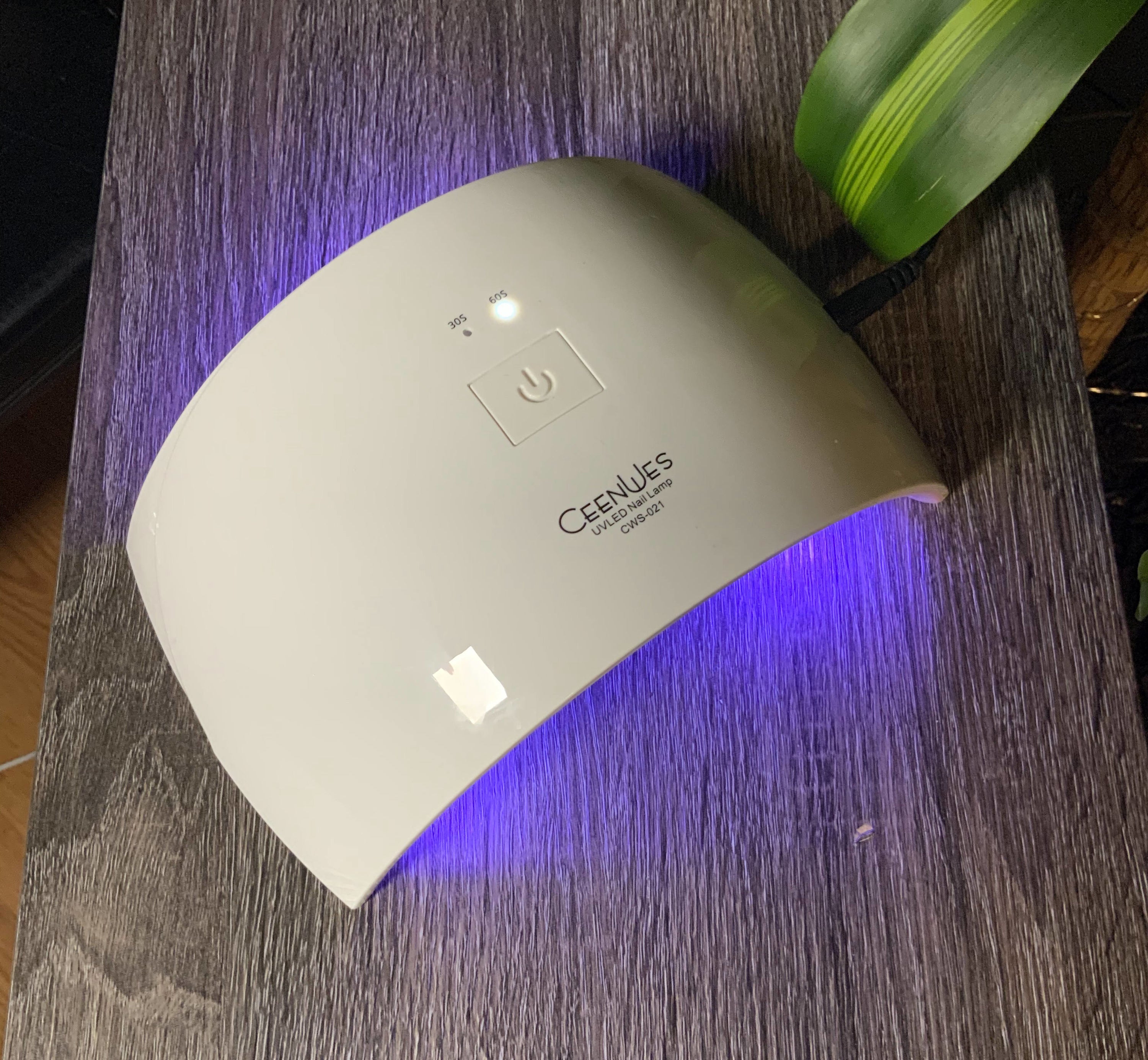 I file my nails before painting to get the shape that I want (I like round!) using these files. Then I buffer the surface of my nails a little bit, so that the base coat grips on better.
Then I put a base coat, two layers of colour, and the top coat, and I cure my hand after every coat under the UV lamp for 60 seconds each time (paint one hand at a time — trust me, it's way easier).
This UV lamp has 30 and 60 second settings, and it turns on as soon as you slide your hand in. I put them in for an extra 30 seconds after my topcoat (just to be safe).
Then I follow up with oil (because my cuticles are looking rough these days). I actually used this Clarins face oil because I love the way it smells, but this CND cuticle oil is great, too.
And voilà! Here's how my gel manicure looks! My nails are so shiny, and because they've been cured under the UV lamp, they're completely set — I can go about my day without worrying that I'm going to smudge the polish.
You can even try different designs once you're more comfortable, making sure to cure them between each layer. Here's a set I did in the summer: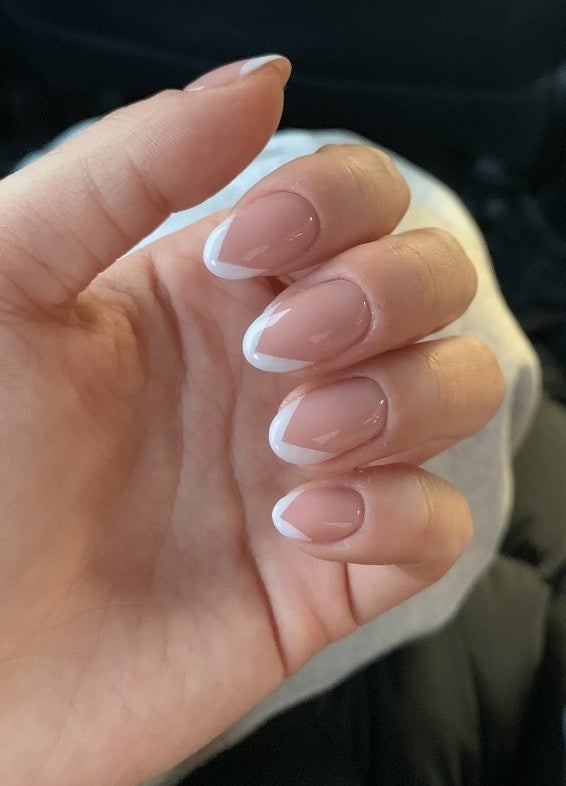 When it comes time to remove my gel polish, I need to use some 100% acetone, because regular nail polish remover won't work.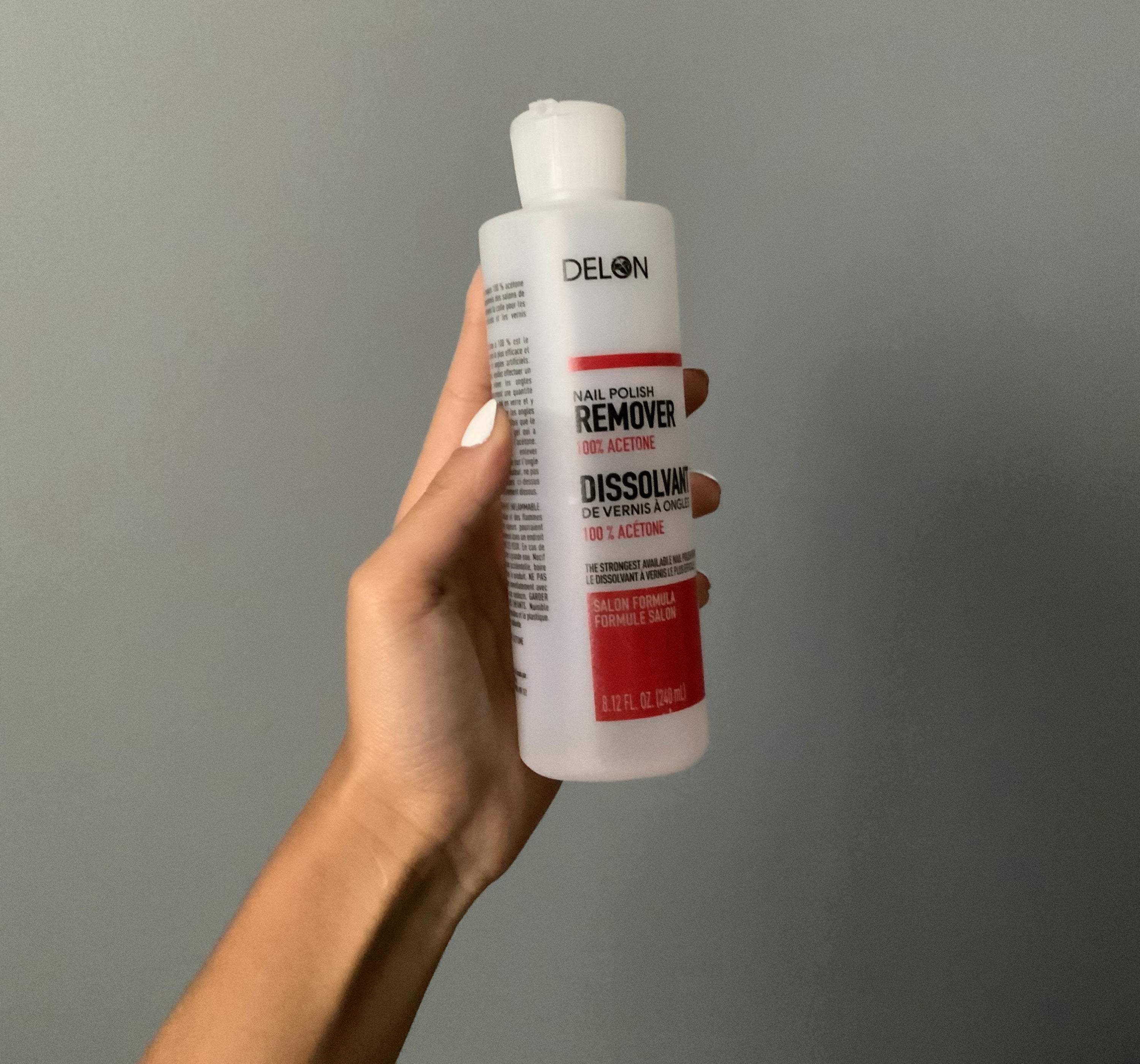 Overall, I spent less than $100 for everything — that's, like, four trips to the nail salon. Except I got an entire lamp for just $40.99, and eight bottles of polish that have lasted me months (so they've basically paid for themselves).