Matt DeSanto somehow managed to guess "The Lone Ranger" with only one letter on the board — helping him to clinch a record $91,892. Watch the magic unfold here:
Although his luck ran out in the bonus round, Matt solved every puzzle in the main game, making him "the first Wheel of Fortune player to break the $70,000 mark before the bonus round," according to the Daily Mail.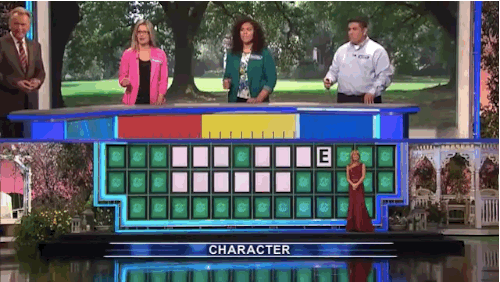 After the epic puzzle solve, all host Pat Sajak could do was shake his head, and then question the undeniable connection between Matt and Vanna White.