The performance, which was filmed in the kitchen and living room of a home, is "simply about love," and "the hardships & decisions you make when you are in love that affect your life," according to Emilio.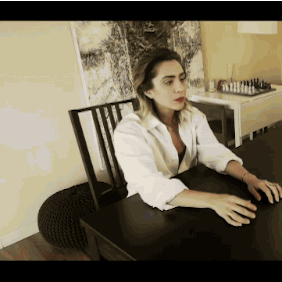 Emilio goes on to say that the performance is meant to represent "two best friends who have been more than just best friends for a while & one of them wants something more."
"While both people love each other one wants to continue what they have while the other wants to be official."
"Throughout the piece you see the struggle they both face in what they truly want & in the end one makes the decision that will affect their friendship & their lives."
The gorgeous duo use every inch of the space.
From the empty living room floor...
... To the kitchen table.
Has your jaw hit the ground yet?