For four warm, heady summer nights in August 2011, there was chaos in cities across England. It was the worst spell of civil unrest for a generation – and it provoked an equally stern response, with courts sitting through the night and judges overruling sentencing guidelines in order to send a message. In total, 2,158 people were convicted and prison sentences totalling more than 1,800 years were handed out.

The pressure for "tough justice" meant some first-time offenders were imprisoned for the pettiest of crimes, including stealing bottles of Evian and multipacks of crisps. Nicolas Robinson, a 23-year-old electrical engineering student with no previous convictions, was sentenced to six months for stealing £3.50 worth of water from Lidl in Brixton. A sixth-form student got 10 months for looting two left-footed trainers in Wolverhampton. Some of the rioters' sentences were four times as long as those of people who committed equivalent offences in 2010. Half the rioters who appeared before the courts were under the age of 20, and just over a quarter were technically children.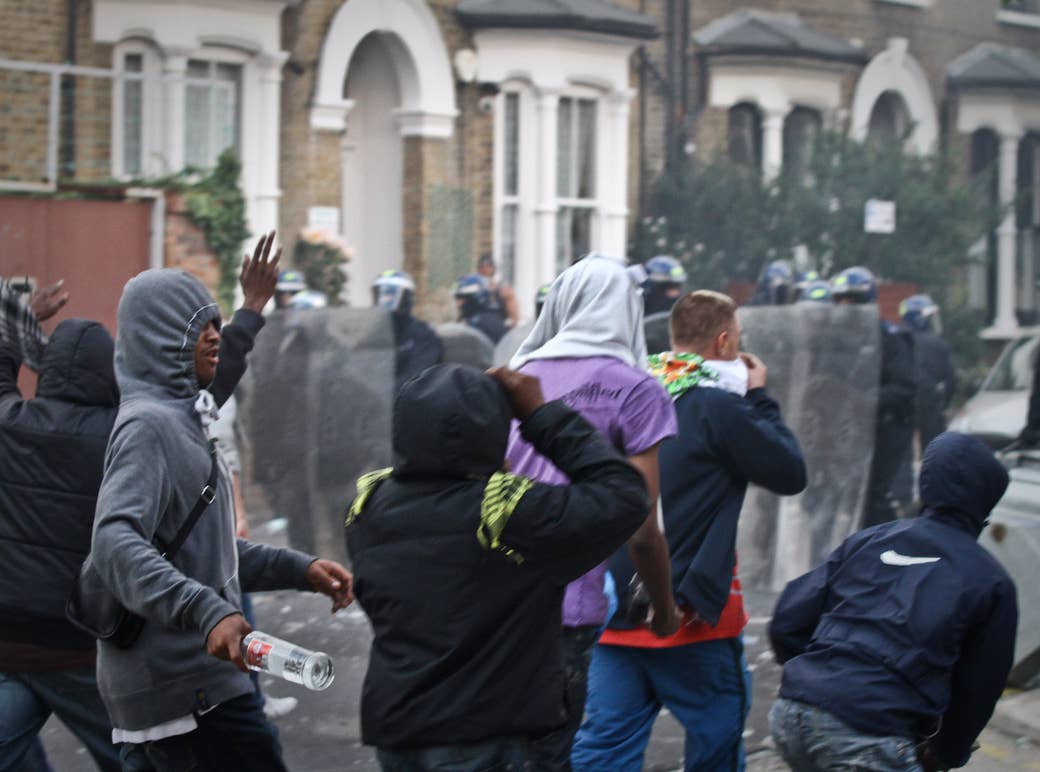 It was noted at the time that these harsh punishments had caused an immediate decline in similar crimes. But what about the long-term consequences?

Danny was one of those caught up in the riots. "I was coming back from working in a shop in Kilburn," Danny, now 23, tells BuzzFeed News. "But when I got off the bus in Chalk Farm at 7 o'clockish, I saw loads of people I knew standing around. And obviously I knew what was happening because it was all on the news."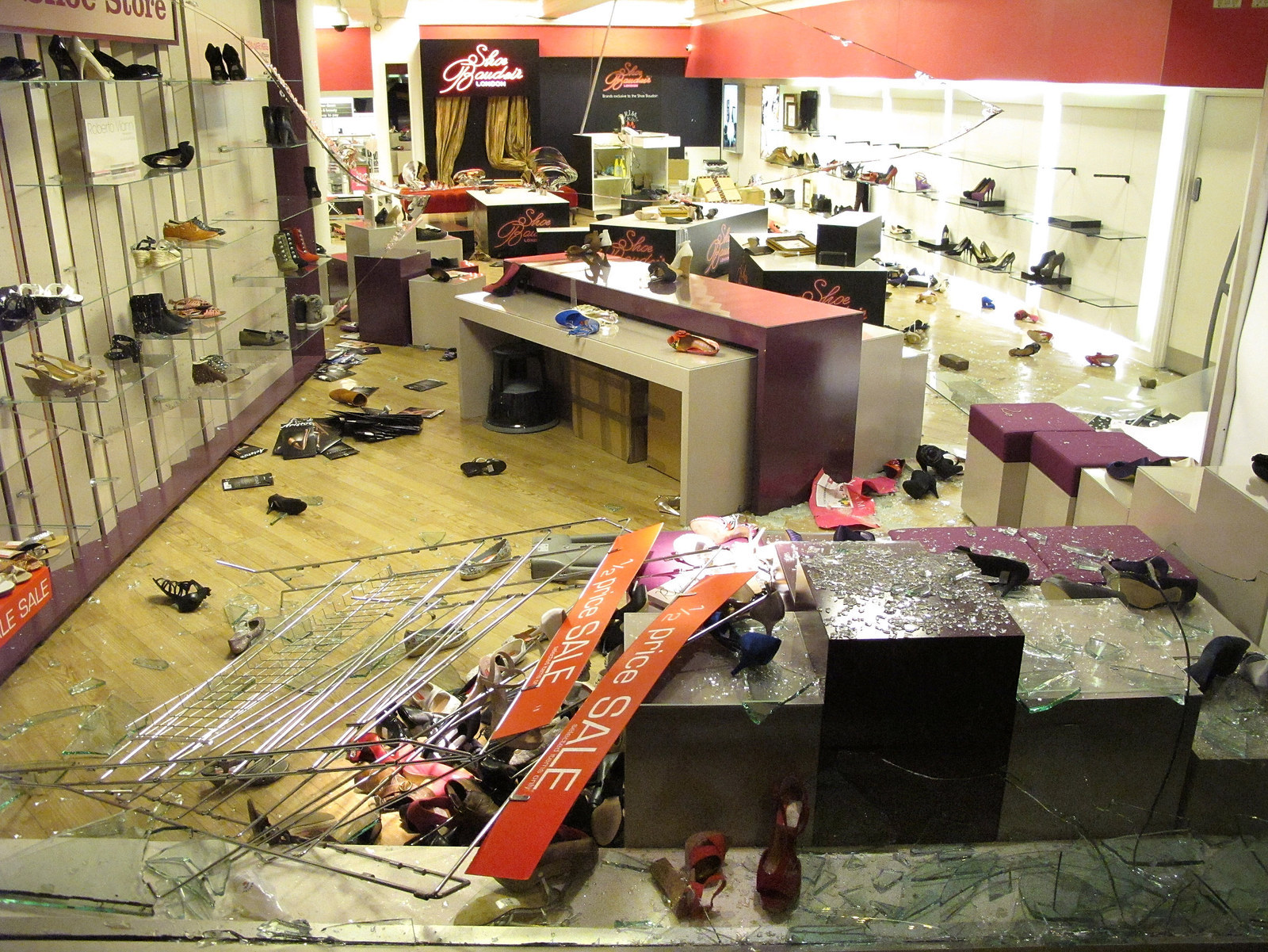 At first, Danny just stood around saying hello to old acquaintances. But then the atmosphere quickly changed. "The police started getting a bit rowdy and pushing," he said. "One of the police officers pushed me and it triggered me to get involved with the crowd."
As part of a crowd of 300 people, Danny approached Evans Cycles. "Every shop that didn't have a shutter got run into. Although the off-licences were alright. In Evans, I saw some bolt cutters on the floor. I snapped a chain, which loosened about 20 bikes, and then everyone scattered away. I drove off on a bike."
For the next four months, Danny went about his daily routine as usual: "I thought I was alright. I wasn't worried." That changed in early December, when he got a phone call from a family friend. "They said, 'Dan, your picture's up in Morrisons in Chalk Farm.' At this point I didn't care. What's one picture? But then it was everywhere – Burger King in Camden, KFC in Camden, even the Electric Ballroom."
Danny's mugshot was included in a collage of nine rioters, and even featured in the press. "That's when I started getting scared, I thought, 'I'm going to get grassed up for it'. The police were after me so badly it was unreal." They sent the pictures to schools, and his headteacher pointed him out. After Danny's parents' houses were raided in February 2012, he decided it was time to hand himself in. "I had been nicked for seven different charges. But only two were correct, so I only pleaded guilty to them. Others were mistaken identity. They also said I was going equipped [armed] but I wasn't."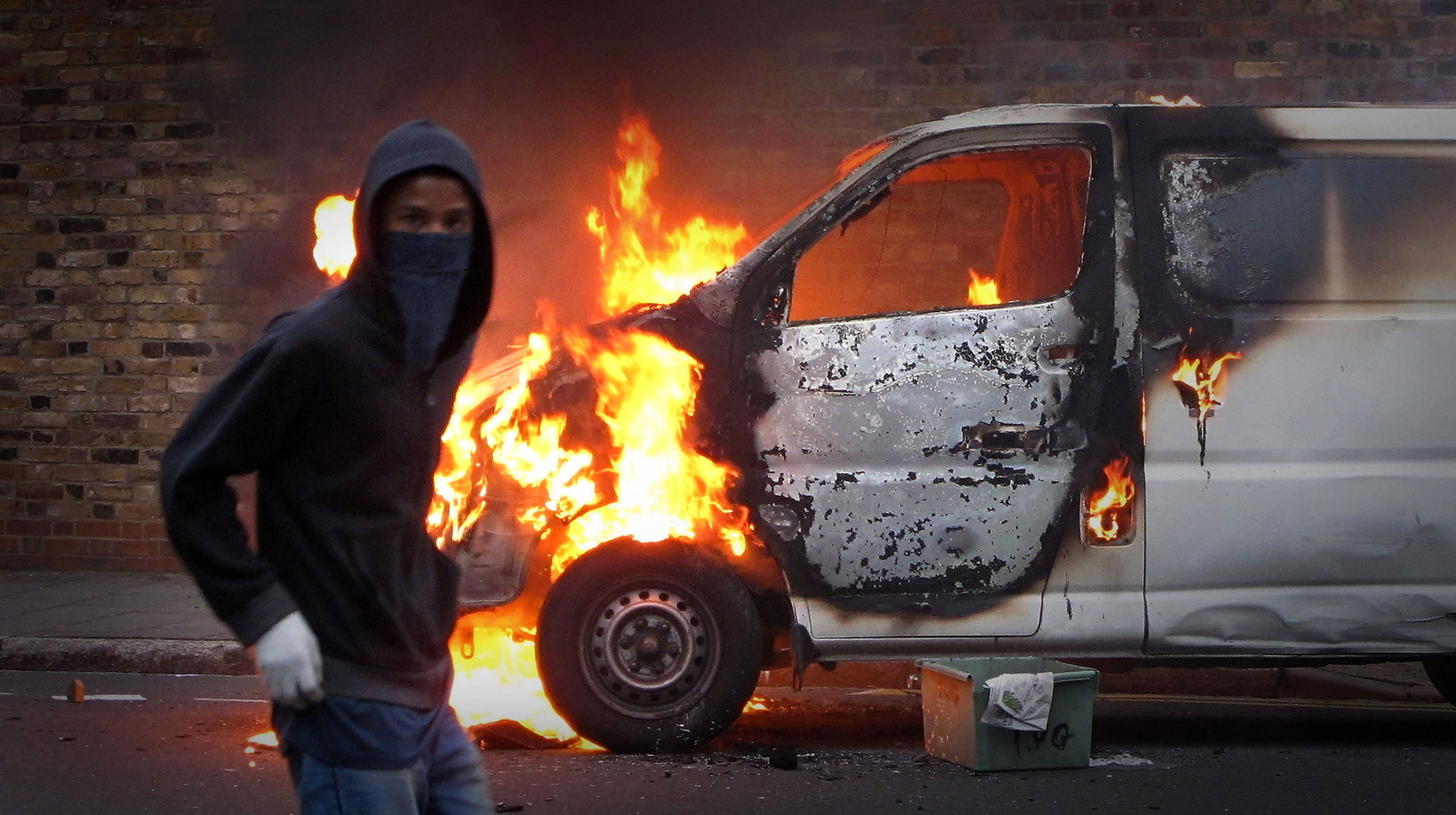 In the end, Danny was sentenced to two and a half years in prison, ultimately spending 12 months inside and four months on home detention curfew on a tag.
"Pentonville prison is the worst place in London you could be," Danny said. "I was on G wing, the biggest and worst wing in England. Within 10 minutes of waking up, people are fighting."
Kept inside his cell for 23 hours a day for much of his sentence, Danny didn't have any counselling or rehabilitation sessions. "You're left to figure it out for yourself. There were no sessions talking about the riots and why I'd done wrong." Throughout his sentence, Danny was surrounded by fellow rioters. "I met people who'd got 12 months for nicking milk. I saw people from uni getting four years for just being there. People went down who had done some stupid things but who didn't deserve to be in prison at all."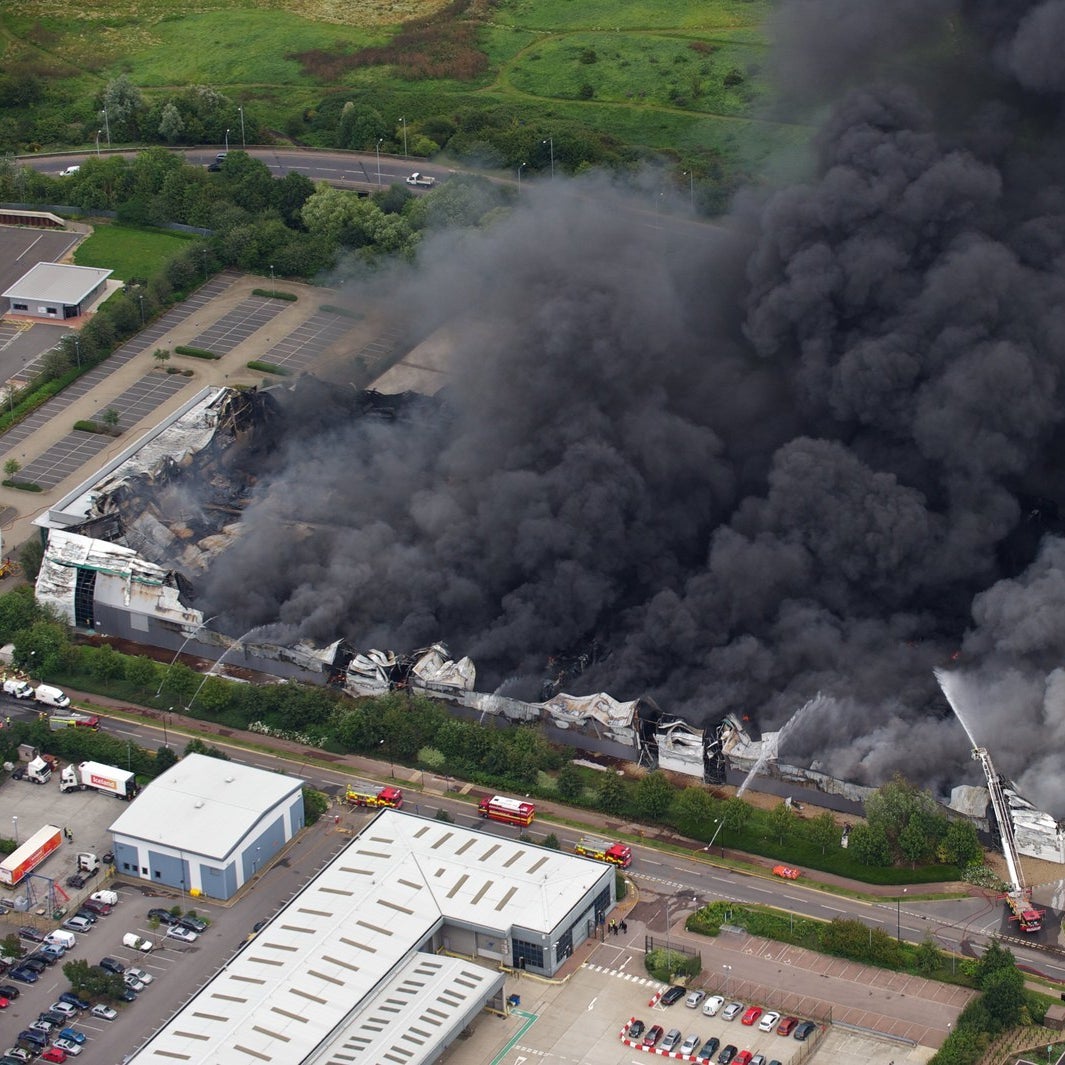 (left) An aerial photograph of the Sony distribution centre in Enfield engulfed in flames on 9 August 2011. (right) A workman stands guard beside the charred remains of the Reeves furniture shop in Croydon, south London, on 10 August 2011. (below) The exposed side of a burnt-out building in Tottenham, London, following the riots.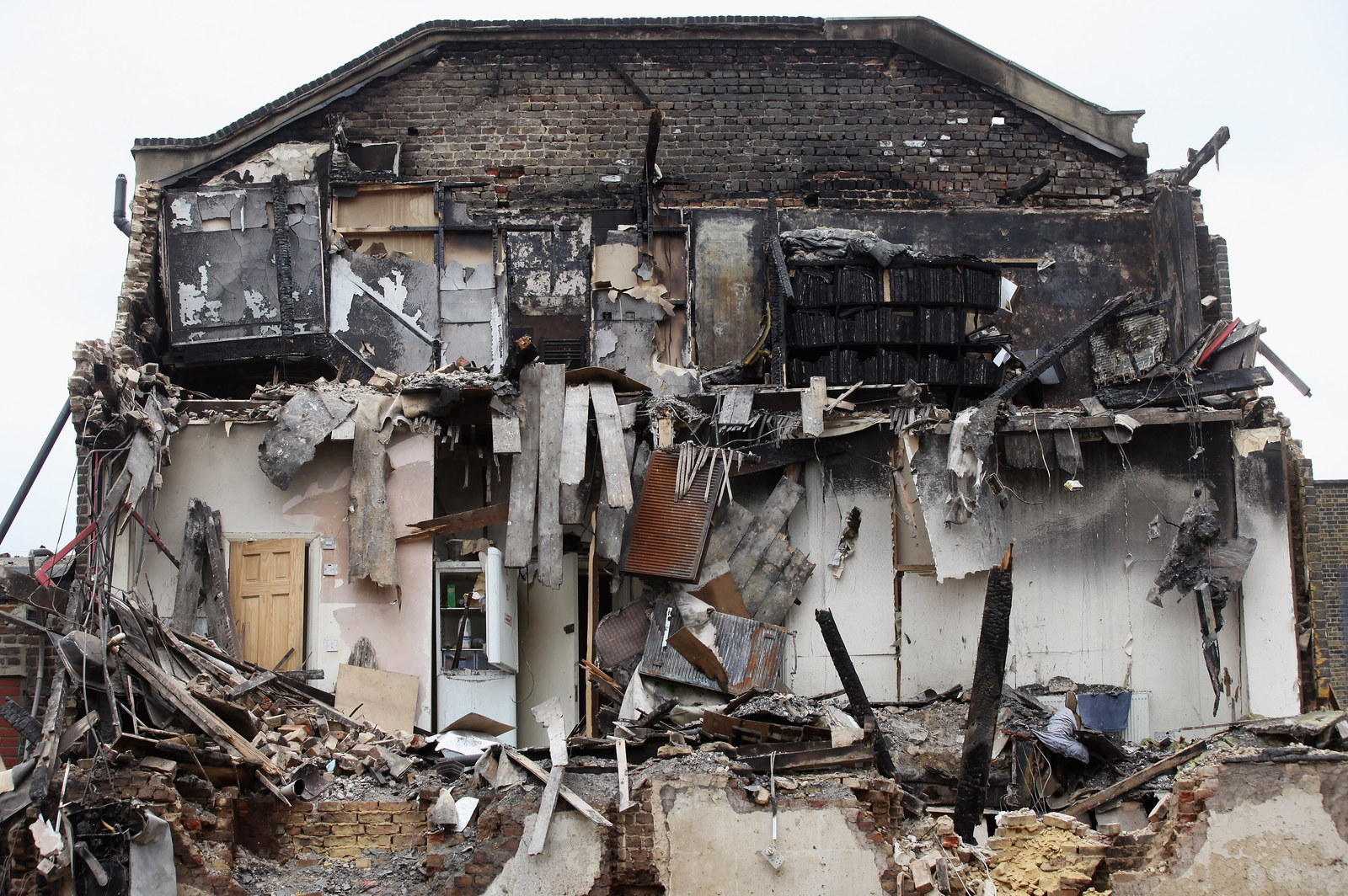 Danny believes that his own sentence was excessively harsh. "If I'd gone in Evans to nick a bike any other day," he says, "the most I would have got is community service." He also believes such exemplary punishments were counterproductive. "People were angry they were sent down that long. They'd say, when I get out, I'm gonna do this and that. Unfair sentences are gonna make people reoffend."

As will spending time in prison in general. A total of 41% of those charged or cautioned by the Metropolitan police over the riots in London have since committed further offences – higher than the normal reoffending rate of approximately 30%. In total, almost 6,000 crimes have been committed by people charged or cautioned by the Met for their part in the riots.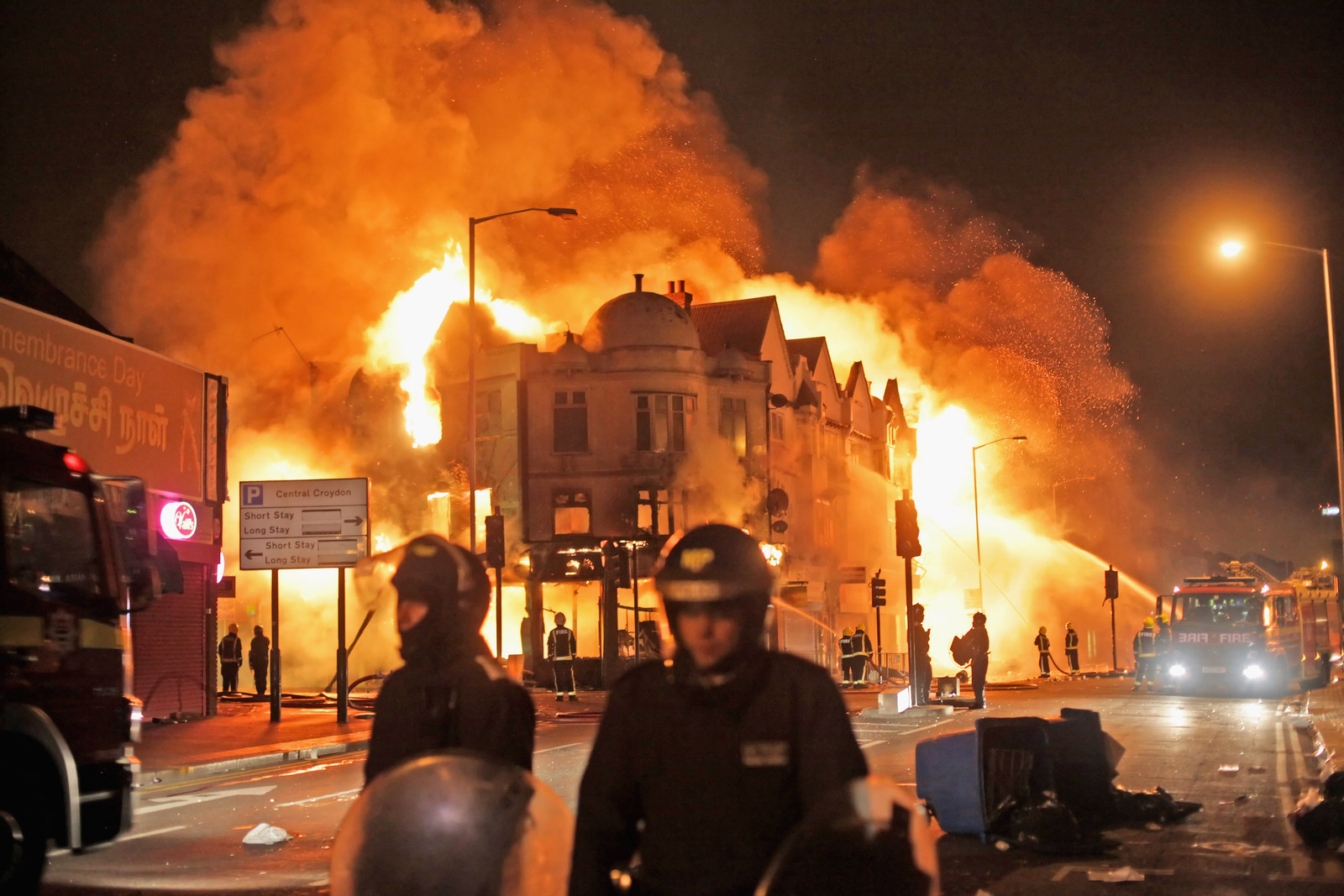 It is not just that prison can provide a masterclass in criminality; it also drastically diminishes former prisoners' career prospects and life opportunities. "I applied for so many jobs when I came out of prison and I kept being honest but I didn't get anything," says Danny. "It's so hard when you're an offender. In the end I just lied and said I didn't have a criminal record and I got a job in retail."

The probation service is meant to help offenders adjust, but Danny is dismissive of his own experience. "I only saw my probation officer for five months, but she wasn't helpful. She didn't care. They didn't check up on me and ask what I'd been up to. To be honest, probation doesn't stop people reoffending again."
Responding to BuzzFeed News' questions about reoffending among the rioters, a Ministry of Justice spokesperson said: "Reoffending has been too high for too long, which is why we are reforming the way offenders are managed in the community.
"Together with the voluntary, third, and private sectors, we are helping offenders turn away from crime. For the first time we are also giving those sentenced to less than 12 months support on release."
Nearly four years on from the riots, their impact continues to be felt in both communities and the criminal justice system. We have seen many rioters fall into a cycle of reoffending. Harsh sentencing may have inadvertently created more crime than it has prevented.