In this video, Xandria describes signing up to be a cuddle therapist as a way to make money on the side of her full-time job. However, after being fired from her full-time job, she found her inbox full of cuddle requests, and her entire life changed.
Currently, Xandria's video has 588.2K views, 18.6K likes, and a comment section that is equal parts curious and astounded.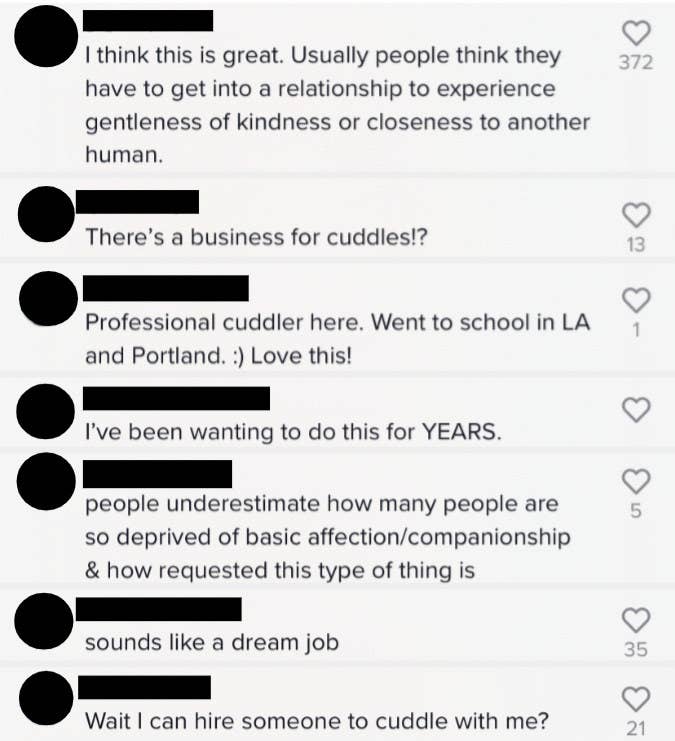 I spoke to Xandria, who took an interest in cuddle therapy while studying psychology at Penn State. Like talk therapy, Xandria said that cuddle therapy is designed to create a safe space where clients are cared for and able to open themselves up emotionally. In addition to reducing stress and anxiety, Xandria mentioned that cuddle therapy can also help clients boost confidence and become more comfortable with establishing boundaries. She said, "In sessions, clients are empowered to ask for what they want or to open up about their inner struggles or emotions in a safe environment."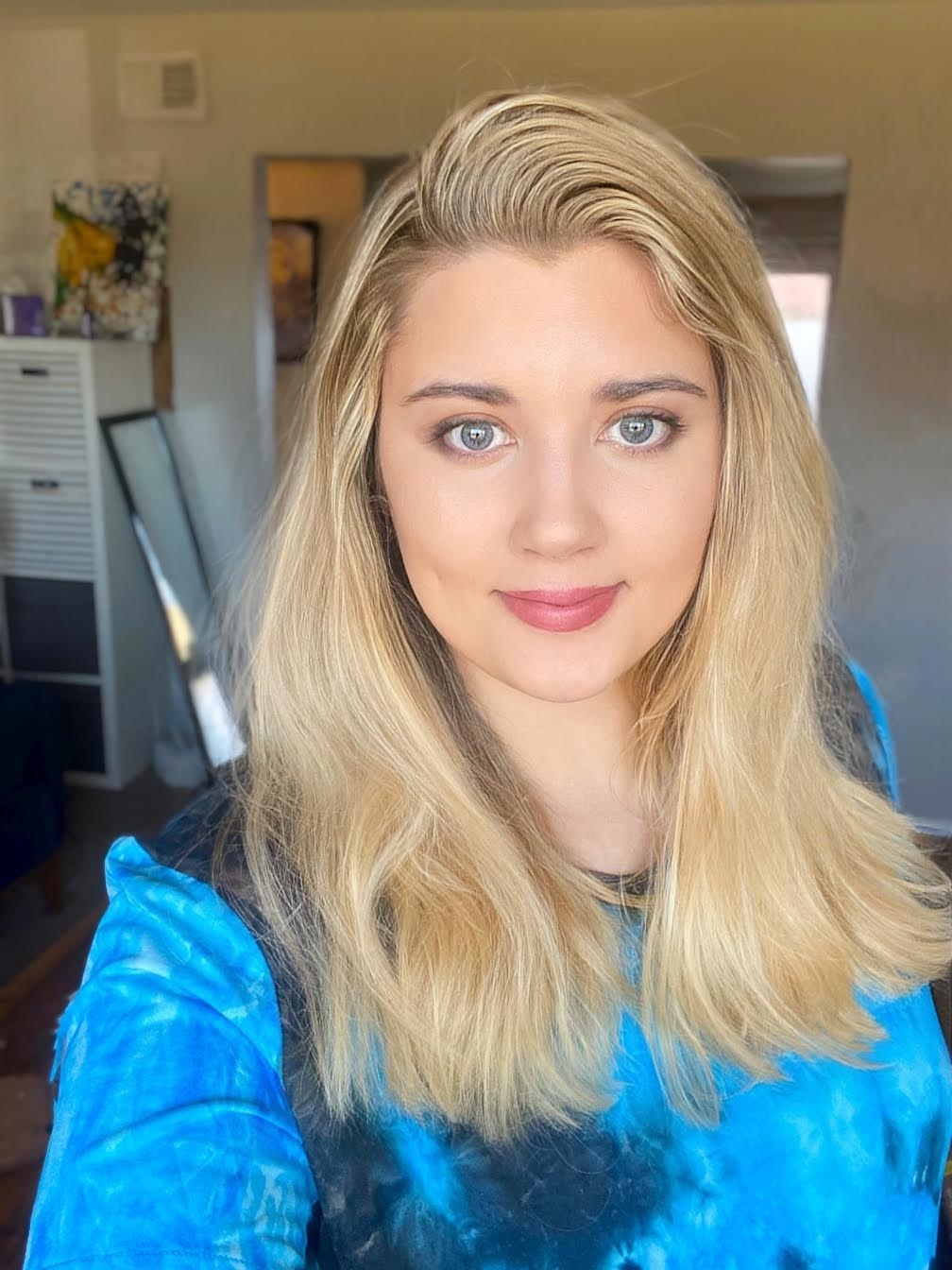 In a typical cuddle session, Xandria begins by talking to the client a bit before initiating any physical contact, as comfort and consent are key pieces of cuddle therapy. Xandria said, "I need to be able to trust them to tell me if they are uncomfortable at any point, whether it's the cuddle position or conversation topic, so we can adjust or take a break. I also promise to do the same for them." Xandria also clarified that physical contact in cuddle therapy can vary depending on the needs and wants of the client. In addition to being held, some people will ask for back rubs during the session, or for their hair to be touched. In some cases, there's no physical contact at all, as Xandria added, "Not all clients desire the touch aspect. Many clients need someone to hold the safe space and provide emotional support, as well as dialogue."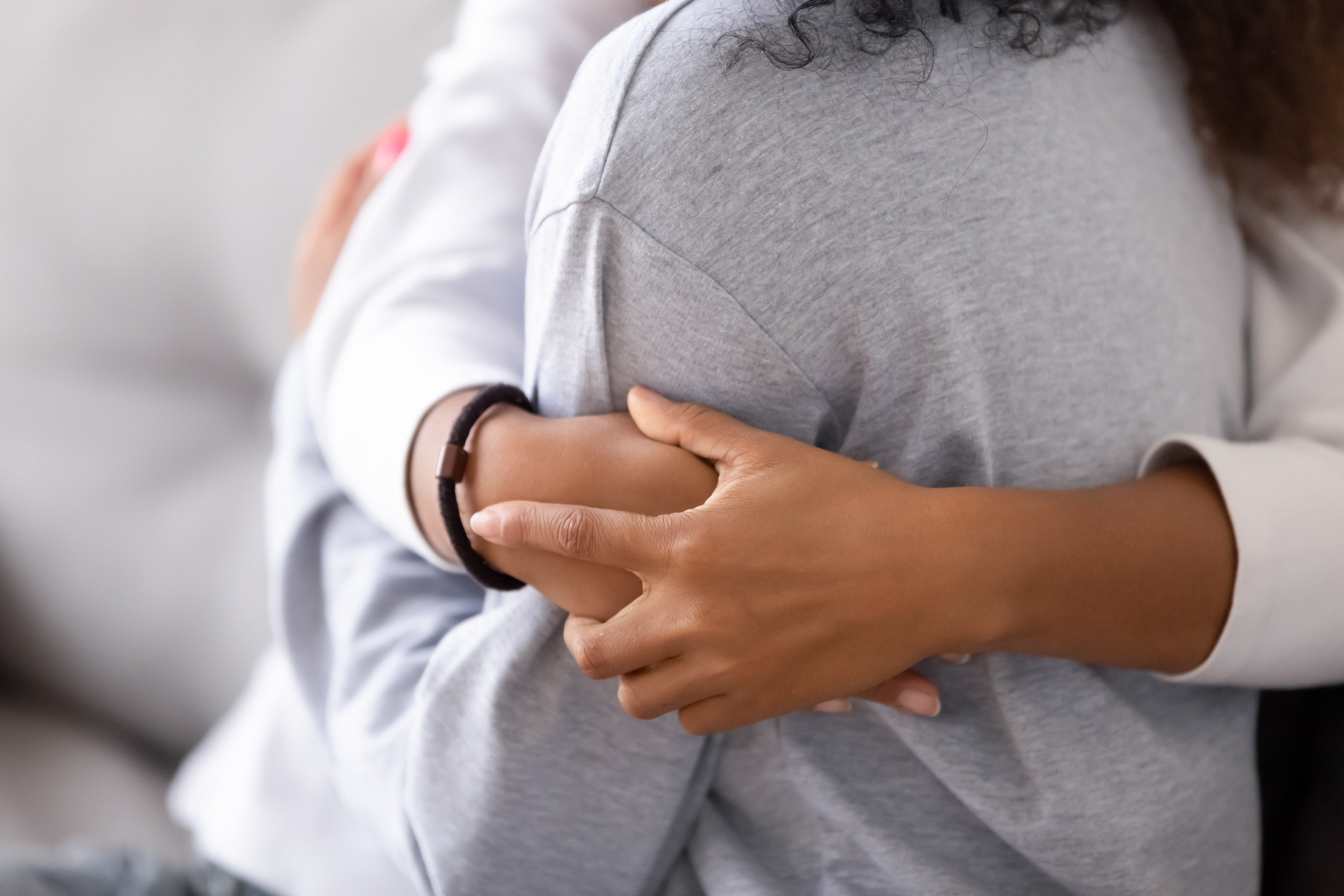 At first, Xandria said that she was a bit reluctant to share her decision to become a cuddle therapist with friends and family. She said, "I did not fully know what to make of it when I first became a cuddle therapist, and I didn't know how the rest of the world would see it." However, she shared that her family and friends took the news surprisingly well.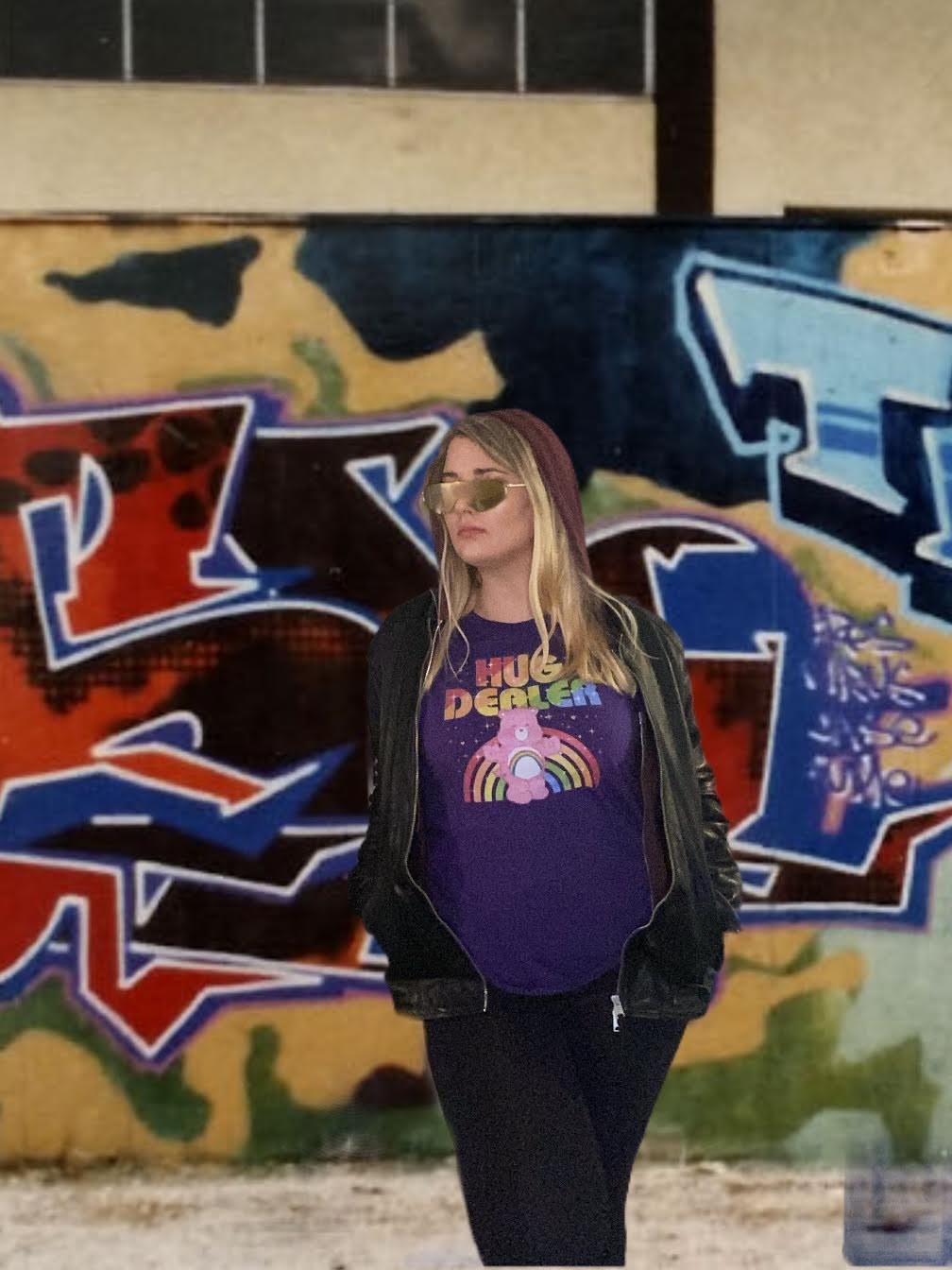 There are a number of people who can benefit from cuddle therapy, Xandria explained, including clients dealing with loneliness after a breakup or the loss of a loved one, or people who are in a relationship but feel that they lack physical contact. Additionally, cuddle therapy can be useful for those with a fear of touch. "This service provides them with a safe way to overcome their fear of touch on their terms, in a safe environment. People with social anxiety find cuddle therapy to be a safe space where they can build social skills and confidence. One of my clients said I made them feel human again," Xandria said.
She also added, "Think of sleepovers you have had where you stayed up late with friends sharing secrets and talking for hours; That is the kind of energy you get in a cuddle session." If you're looking to book a cuddle therapy session, Xandria recommends finding someone certified.
Xandria revealed that the response to much of her TikTok content has been positive, with viewers expressing support and curiosity for her profession. Ultimately, she concluded, "There are always skeptics, and I try my best to demystify and destigmatize this service to them. I do get the occasional hater, but they are upset because they need to cuddle."
Would you ever consider seeing a cuddle therapist? Why or why not? Let me know in the comments!