What are you doing this weekend?

Bonding with my sports team even though we lost

Going to brunch with my sorority sisters!

Getting drunk and attempting homework in bed

9am- I don't like wasting my day

10:30am- I have shit to do

12:00pm- I have class at 12:55

2:00pm- I slept through my plans

4:00pm (or later)- I went to my morning class and decided to nap for 8 hours

What are your symptoms of birth control?

Uncharacteristically angry

Mom doesn't let you take birth control

Boobs grew two sizes in two days

Don't vomit anymore, so that's cool.

What do your parents do when you tell them you threw up in an uber (bc you were drunk)?

They don't know. Omg did someone tell them?!

Ask, "Why can't you hold your alcohol?"

Force me to move back home and pull me out of college.

I didn't have to tell her, she already knew.

Your parents understand and want you to be safe.

The aspiring Georgetown transfer

What is your relationship status?

It's fucking complicated, I don't fucking know

With someone as weird as me :)

Whats on your subway sandwich?

Spicy Salsa (No one knows what it's actually called)

I'm high, so anything that looks good

Whatever they have at 2am

Only 1 Topping and oil and vinegar for me!

That exotic thing called ham

What's your college drink?

Barefoot Moscato- I like wine but I'm broke

Cold beer that's not Natty Light- I wish I could afford tequila

There are different types of shots? I'll drink em all!

Vodka and A LOT of whatever mixer I can get my hands on

What is your take-out option?

Whatever anyone else is getting because I'm broke

I don't order in, I have granola bars in my room!

Wherever I have a coupon from

What's your turn up song?

"Come Get Her"- Rae Sremmurd (Turn up!)

"Gasolina"- Daddy Yankee (Make that booty pop)

"You Got Me"- G-Eazy (Young Gerald always gets me going!)

"Don't Matter"- Akon (It's not a good party unless Akon is up in this playlist)

"Feelin' Myself"- Nicki Minaj (When everything is ON FLEEK)

What are your religious views?

I guess me n' Jesus are cool

I don't really know...???

I fucking hate organized religion

What are your prime hours?

I don't have prime hours, I'm always drunk

What is footwear of choice?

Who's your celebrity crush?

"You got this! You can do it!"

"Barto, get out of my room."

What's your go-to phrase?

*angrily* "You're fucking beautiful!"

What are you most likely to complain about?

my boyfriend not making time for me

when it's too loud in the room

How would you introduce your boyfriend/girlfriend to your parents?

Formal dinner at a nice restaurant

Casually introduce them when no one's prepared

My parents won't know until my wedding day

What was your first kiss like?

Middle school, in the rain

In college, At a frat house, and I cried and vomited after

Awkward, short, in a hot tub.

Slimy slide, cheek to mouth

Stolen kiss, in the back of his sister's car

What are you doing at 2am?

drunk in the hallway without pants

taking care of my drunk boyfriend

watching funny videos in bed

What animal embodies you?

Lemur- small and cute but can fuck you up

Cat- sleeps all day, up all night, eyeliner on fleek, aggressive when bothered

Gazelle- looks like it should be graceful but is awkward and lanky

Golden Retriever- super loyal, all bark no bite

Horse- independent, only there when really needed

What do you do if you run into an ex?

Ask how there mother is doing

Make civil conversation, cry later

Where do you see yourself in 10 years?

Thinking about quitting my high paying job and becoming a musician

Getting my 10-year Gold's gym membership

Barely making ends meet in New York City

Finally becoming a mob-wife

Happily married with 3 pigs!

What are you doing this summer?

Watching SVU on my mom's couch

Biking to my "Becoming Beethoven" internship

Climbing the highest mountain in the South

Not having cell service because I'm about abroad in a previously undocumented country

Being oddly productive after work to finally finish my 2016 bucket list
Which Seasoning Gal Are You?
Congratz! You are Elena! AKA Elenal! #tragic. You may wake up with one boy and return with another. And you are most likely to commit floorcest and most likely to do it again. You are also most likely to run into the room drunkenly shouting for lube. She is part of a top-tier sorority but defies expectations and has an obsession with pigs and loves weird communist memes. Her life is lowkey in shambles, but she actually has her life together. She doesn't like most of her room's guests, except for a potato, known as her boyf Colby. She easily gets obsessed with different foods including pink lemonade, and mac n cheese. Elena is afraid of her feelings and finds herself freaking out over them even though she really doesn't need to. Elena is a really messy person, but whenever you see her she always looks fly af.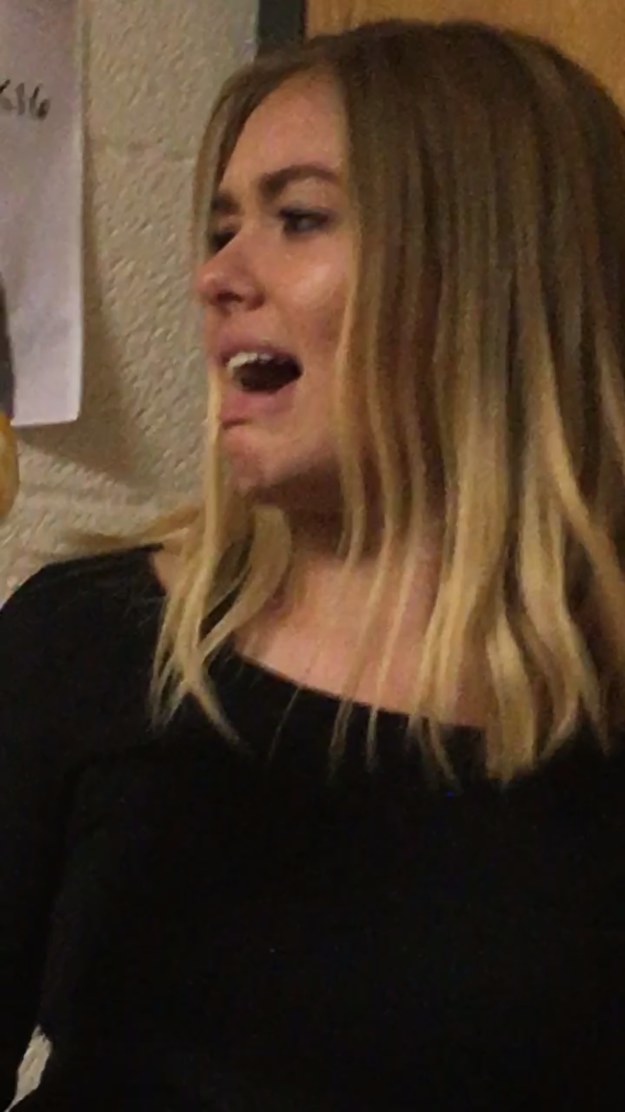 Damnit! You got Janet! Whenever you're visibly drunk, you insist that you're really not drunk. Catch her following the "it's five o clock somewhere" motto any day or time of the week. She's one of the few people that has to get drunk to do her homework- but she still gets her shit done. She has the stinkiest boyfriend who is in a ~gang~, and thinks she's a mob wife when she's really a mob-mom. Janet once was the mom of the group until her life fell apart, but she'll still take care of you when you really need it. She's not only loyal to the ~gang~ but to her favorite restaurant, Wingos, to which she is a loyalty member with over 300 loyalty points. Janet also used to have the reputation of the sweet Georgia peach, but her true colors are shown in random, rude snide comments when you're least expecting them.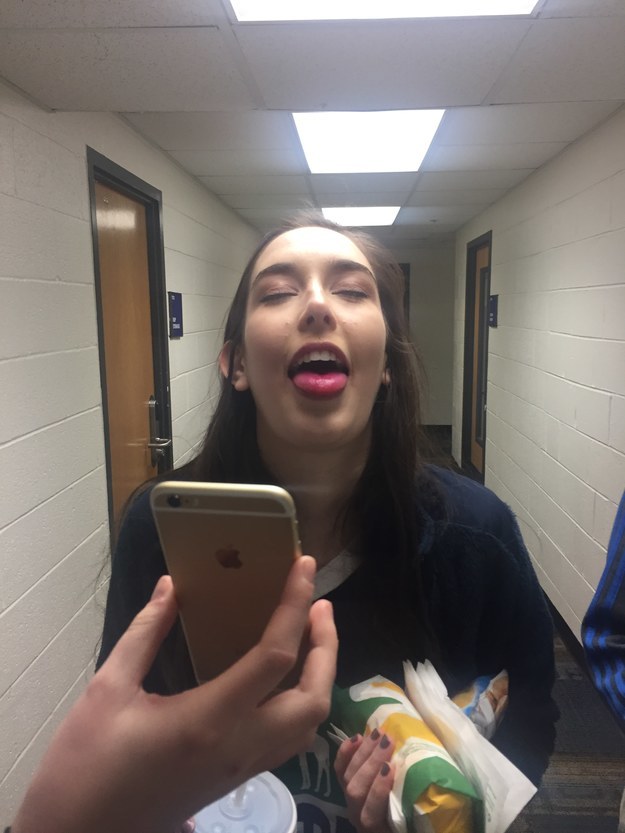 You got:

Rivka Grossinger
Congratz! You got Rivka, the best of us all! You're a little bit of a mess and you've definitely made some questionable choices, but you actually have your life the most together. Rivka has three square meals a day and will actually wake up before noon to go eat breakfast. She tries to go to the gym before her 11 am class, but she'll go in the afternoon and that's what she considers L for her. Besides the seasoning gals, she's really close to her frisbee fam. Her frisbee team is like the weird extended family who she drinks with and streaks in front of. And she is most likely to be found pants-less and drunk in the middle of the dorm-hall. She's white and challah Jewish, yet she loves everything Spanish. She will always protect her friends and while she is the sweetest sunflower you'll ever meet, she'll always put you in your place. She is a fake lesbian, because she's bi, but she rightfully hates on men all the time. "If I fuck my way into a situation, I'll fuck my way out."- Rivka, April 30th 2017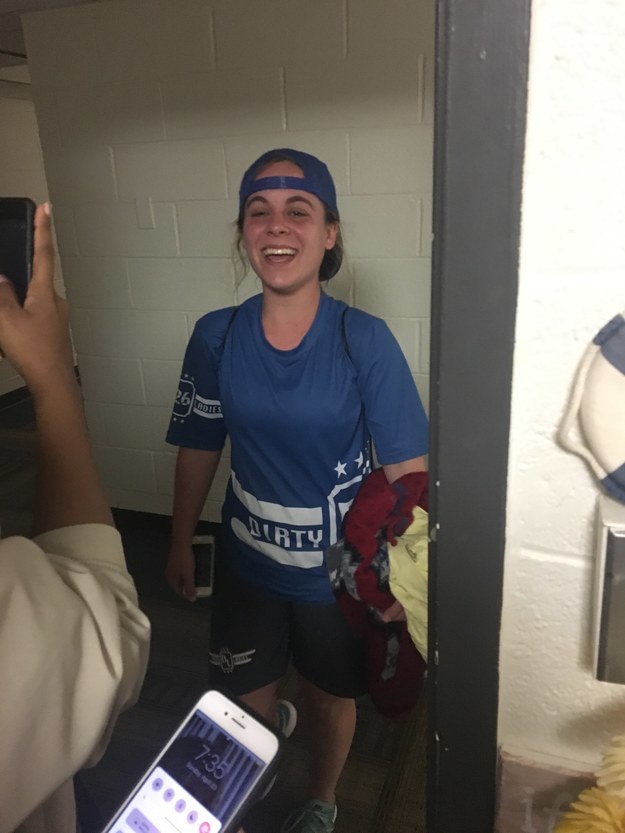 Congratz! You got Sahar! You're easily the most sahorrible. You are most likely to stay up til noon, complain about it and then sleep until 8pm. Sahar is the most honest one, and is most likely to yell at you for the most trivial things. If you want the most honest advice, Sahar will give you, but she won't be nice about it. She has the most confusing relationship status and she never does anything to make it less confusing- she lives in a constant state of confusion and she just makes it worse. You care a lot about your classes, yet you find yourself not attending them. You never shut up about being from the area #NoVa. She complains the most about never being drunk, but she literally can't take shots and she always wants to get high. She is a great person to come to with any problems you might have and she'll always give you the best advice and she'll always listen to you (even if she doesn't listen to her own advice. bitch.)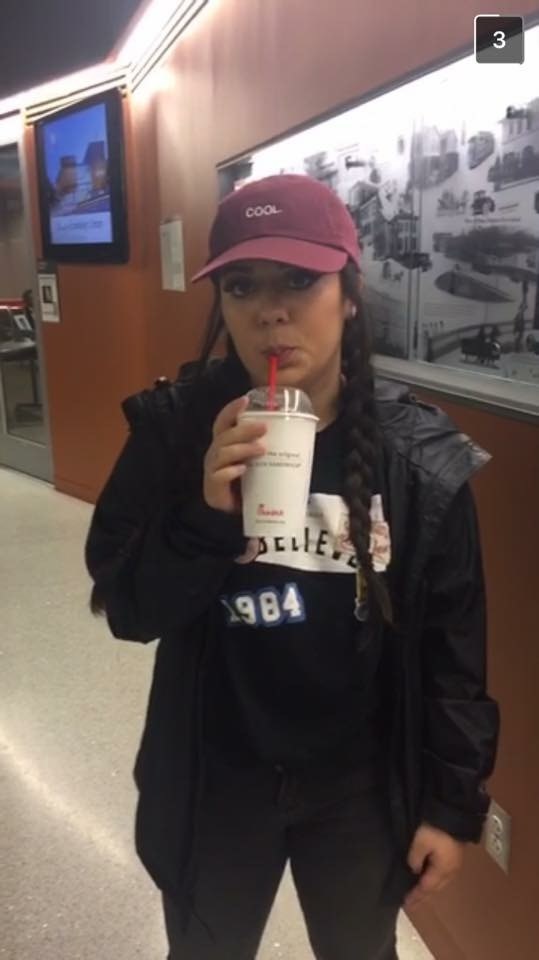 Congratz! You got Maya! G-ma all the way! You probably never stop humming/singing your favorite classical music composition. She likes music so much that she always sticks her head into conversations about it and will probably gladly do your music theory homework for you or any homework really. Her aesthetic is awkward hippie/art teacher. Quick to call people out on politically incorrect BS, but is super sensitive when you call her out. If you hurt her feelings, she will obsess about for a week until she convinces herself that everything is okay. Boys from the South-side make her heart skip a beat, but she only admires them from afar. She makes unintentional sexual innuendos without realizing because she's the most innocent. She knows she can depend on her friends and her friends can definitely rely on her. Loyal AF.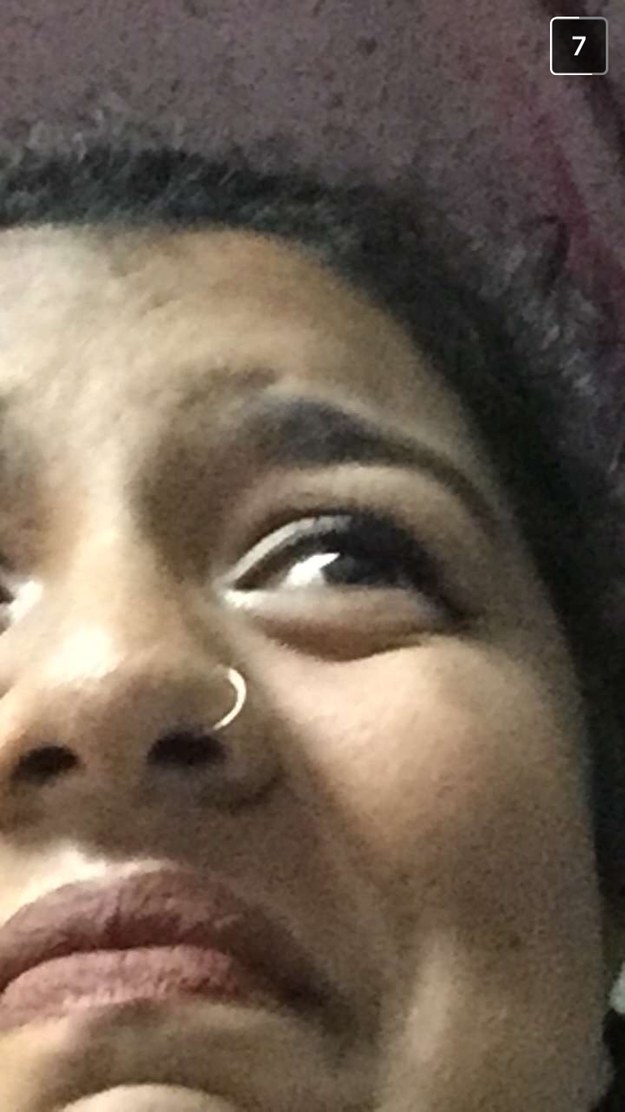 This post was created by a member of BuzzFeed Community, where anyone can post awesome lists and creations.
Learn more
or
post your buzz!