Father's Day means celebrating dads worldwide, so we're focusing on Nick Cannon because we know he has a lot of kids and a lot of baby mothers, so he's definitely familiar with fatherhood.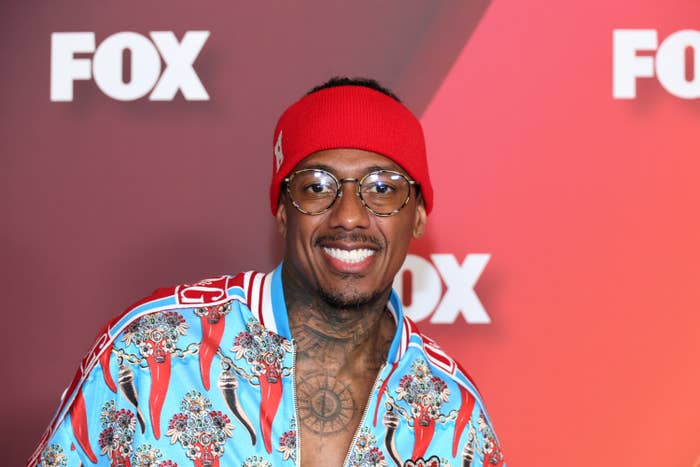 However, if you're anything like us, you might need a refresher on just who these women are, and what family really means to him.
The talk-show host currently has seven children, and in January confirmed that his eighth child, a little boy was en route.
But it doesn't stop there. Recently another announcement of a baby was made, making that nine children in total.
He went on to say:
"I love my children. I love the people that I'm involved with. People even often ask, 'Are you gonna have more, you gonna stop?' I'm like, those are questions that I don't, I don't really even sit around and think about. I'm just walking in my purpose and trying to be the best father and best provider I could possibly be."

Besides the recent baby news, Nick has speculated that more kids could be making an appearance one day.
So as it stands, here are the mothers in his life:
The actor shares 10-year-old twins Monroe and Moroccan with the music icon.
The singer married Nick in 2008, but later divorced in 2014, and currently, Mariah is the only woman he has ever married. Although he described his marriage as "one of the greatest experiences of his life" he's vowed to never marry again because he's "not built for it".  The pair seem to be co-parenting with ease, in a 2018 ExtraTV interview Nick spoke about spending Thanksgiving with his ex-wife and children: "it was amazing, we were all in Hawaii enjoying each other."

Nick shares Golden and Powerful Queen Bell with then-girlfriend Brittany, a former NBA dancer for the Phoenix Suns and a model.
The pair started dating a year after his split from Mariah, and were on and off for a while, having their son Golden during one of those off years. They then welcomed their daughter in 2020, announcing the news on Instagram, she wrote "The best gift ever. We have been surprised with... A GIRL!!!!!... All I can say is that Nick was my rock through the most intense yet empowering natural water birth. It was nothing but POWERFUL."
A second set of twins! Yes, Nick fathered twin boys — Zion & Zillion — with broadcast professional and international DJ Abby de la Rosa in 2021.
Abby's pregnancy news was made public with a surprise maternity shoot where the couple looked very excited about the new additions. Earlier this month, Abby announced she was expecting, and it's been reported that this will be Nick's ninth child, but Abby is yet to confirm or deny Nick as the father.
Alyssa Scott is a model who appeared on Cannon's music game show Wild 'n Out.
The couple welcomed a baby boy named Zen in June 2021. However, in December 2021, he tragically died due to a rare brain tumour at just five months old. Nick took to his talk show to share the devastating news, sharing that although he held his son for the last time "it was still a beautiful setting."

So earlier I mentioned Nick announced that another new baby is on the way in January and, you've guessed it – Bre Tiesa is the mother-to-be!
Nick said he was aware of the news way before the passing of his son Zen, but didn't know the right time to announce it. He said: "So even going through all of that, this was always in the back of my mind, like, what is the right time? How do I share this?"
According to Bre's social media pages, she is a real estate agent, model, and business consultant, and now Nick Cannon's fifth baby mama.
Since the announcement of their child, Bre has been very open with her pregnancy on her Instagram page. Captioning a video of her gender reveal as: "Been keeping you safe in my belly from this world as long as I could.. you are surrounded by so much love. Mommy and daddy can't wait to meet you."

So, we've come to the end of the list, I hope you could keep up because I'm exhausted and I'm sure Nick is, too! But one thing's for sure, Father's Day must be eventful in the Cannon household.