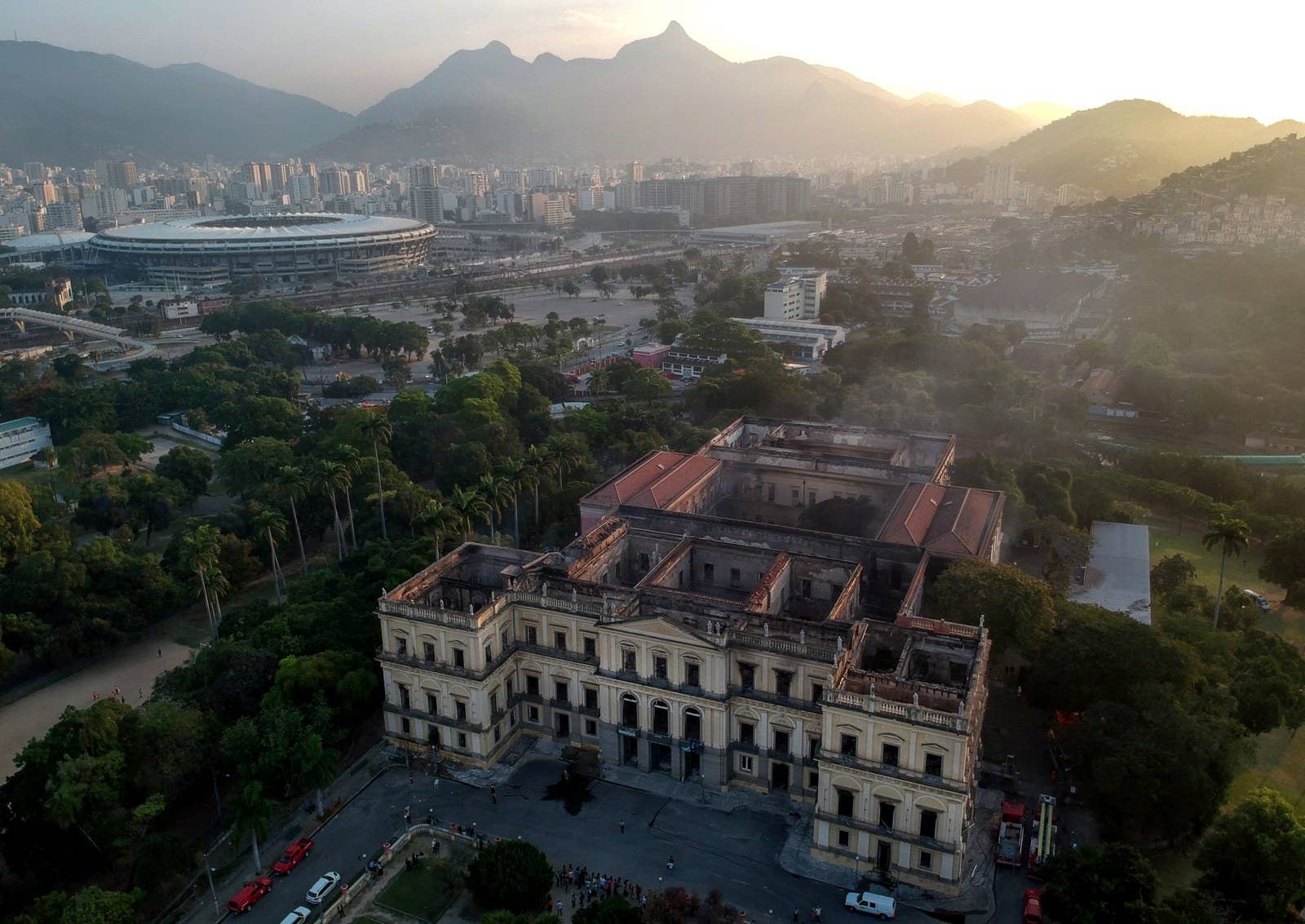 Brazil is counting the cost of a disastrous fire that gutted the National Museum in Rio de Janeiro.
The 200-year-old institution, one of the largest natural history museums in the Americas, was home to around 20 million objects, including an 11,500-year-old skeleton discovered in a cave in Brazil, bones from the largest dinosaur found in the country, and Greco-Roman artifacts.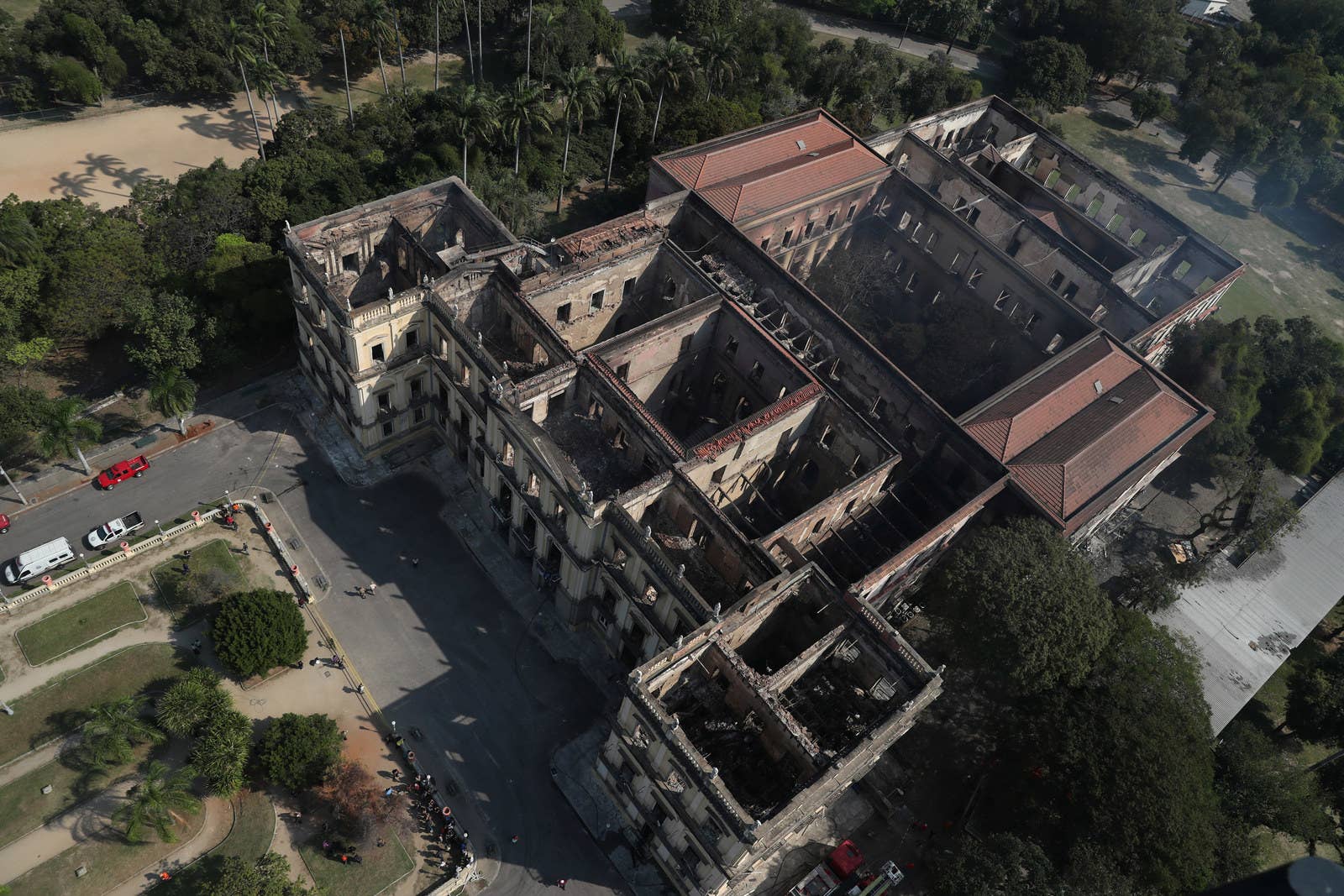 While some items were saved from the inferno as the fire raged on Sunday, the true extent of the damage of the fire is not yet known. Aerial photos taken Monday showed how the building that once housed Portuguese royalty had been devastated.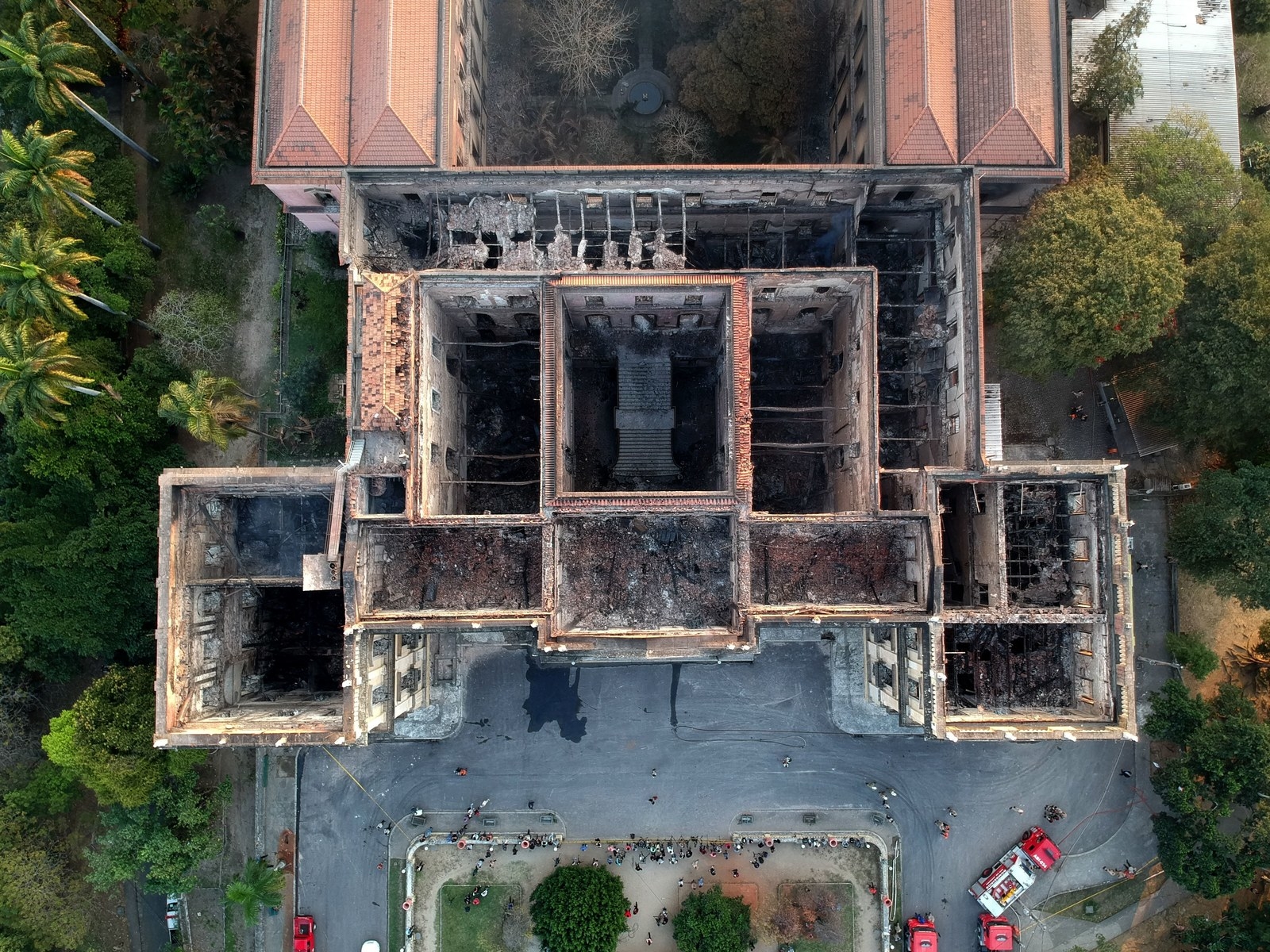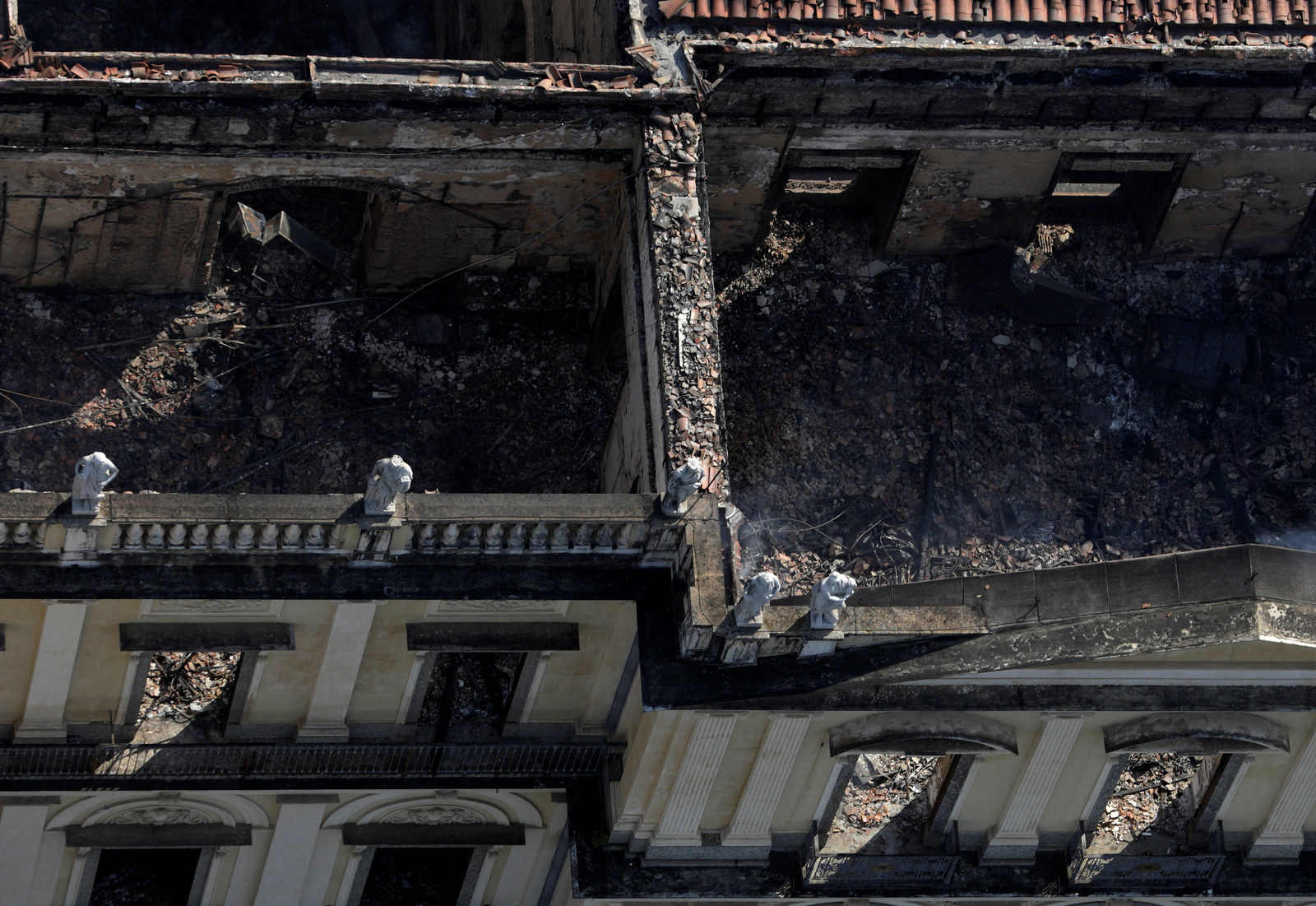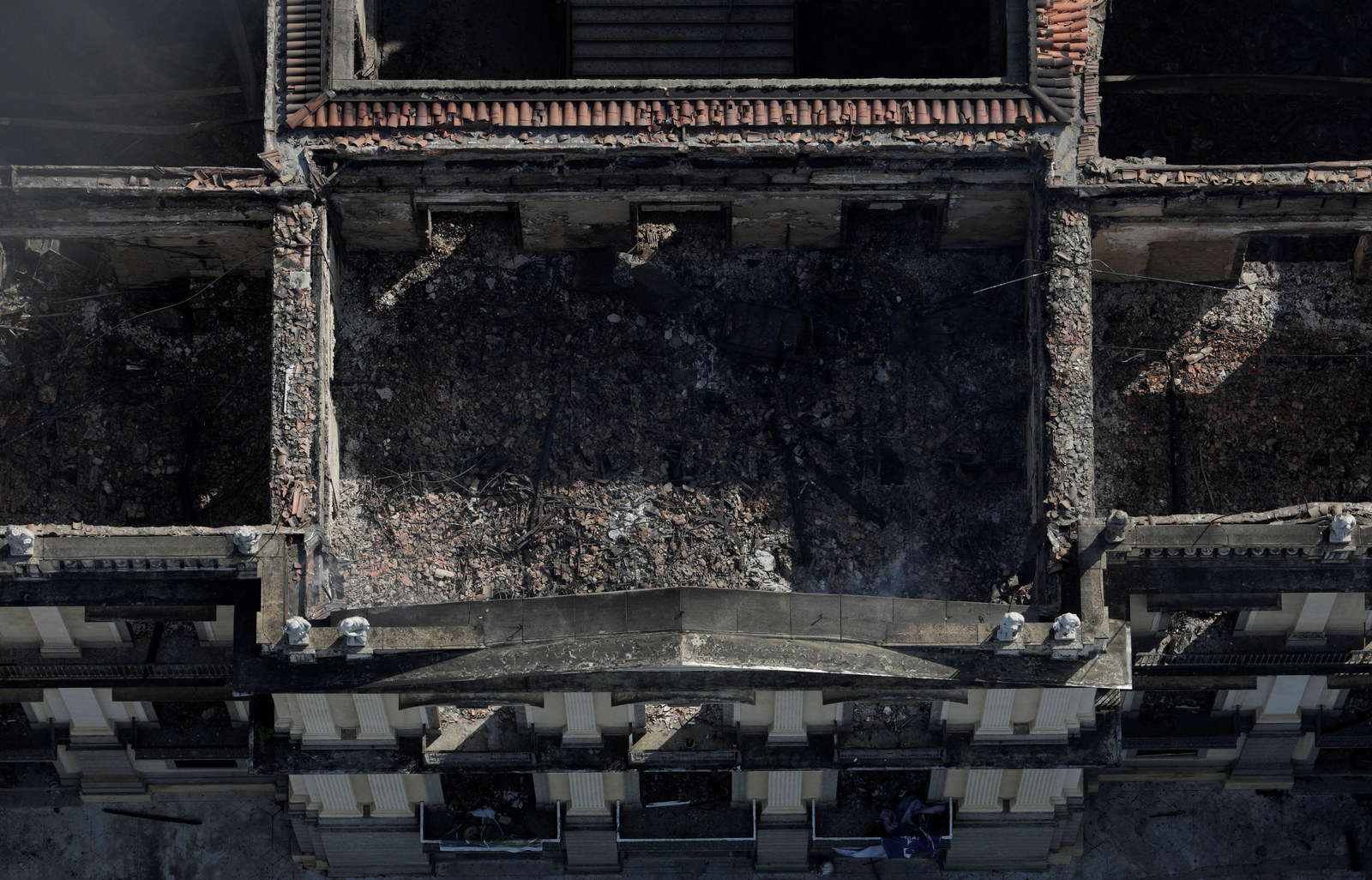 One of the few items to survive the fire intact was the Bendegó meteorite, originally found in the Brazilian state of Bahia in 1784 and added to the museum's collection in 1888.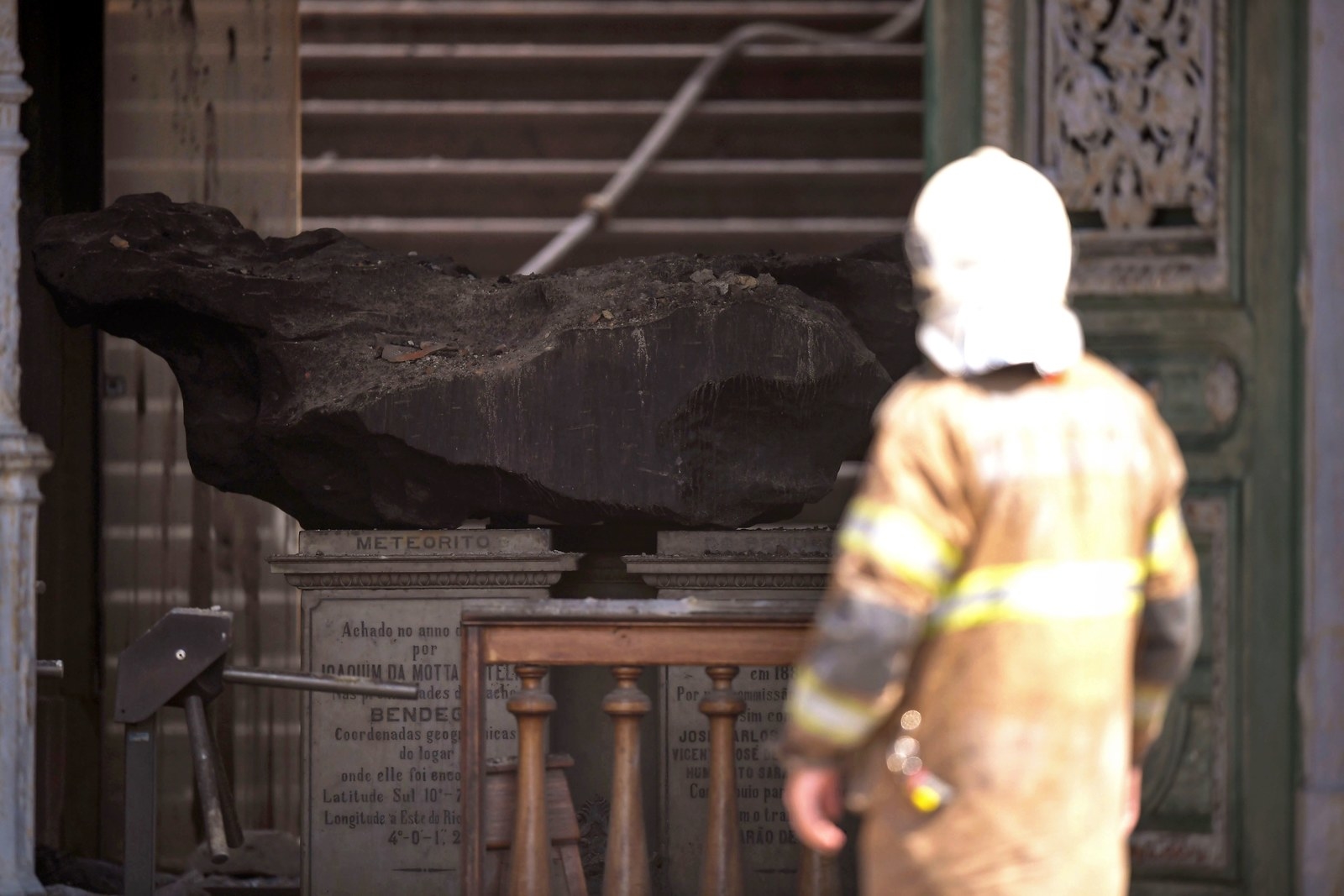 On Monday, workers began the long and arduous task of clearing the museum's interior.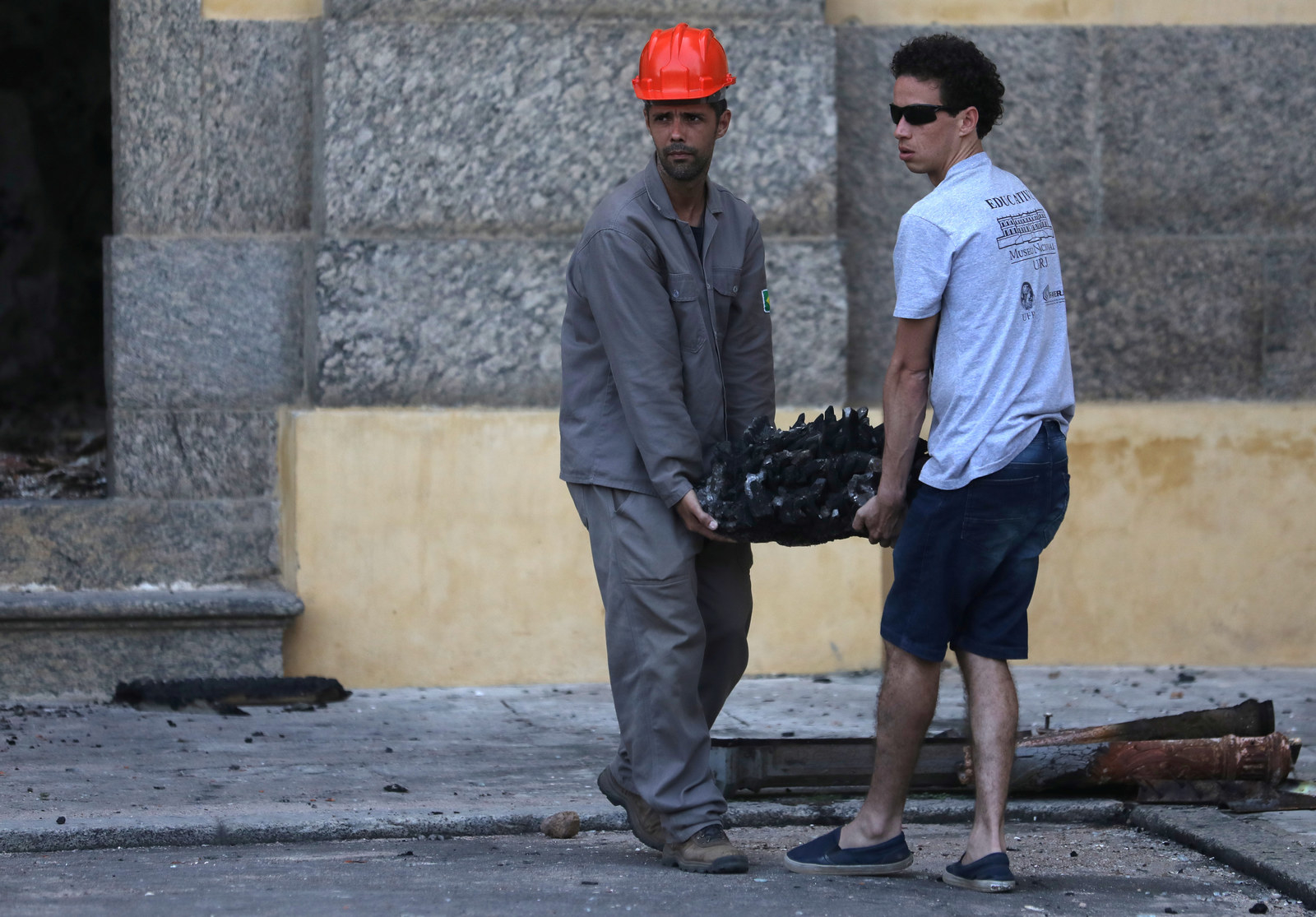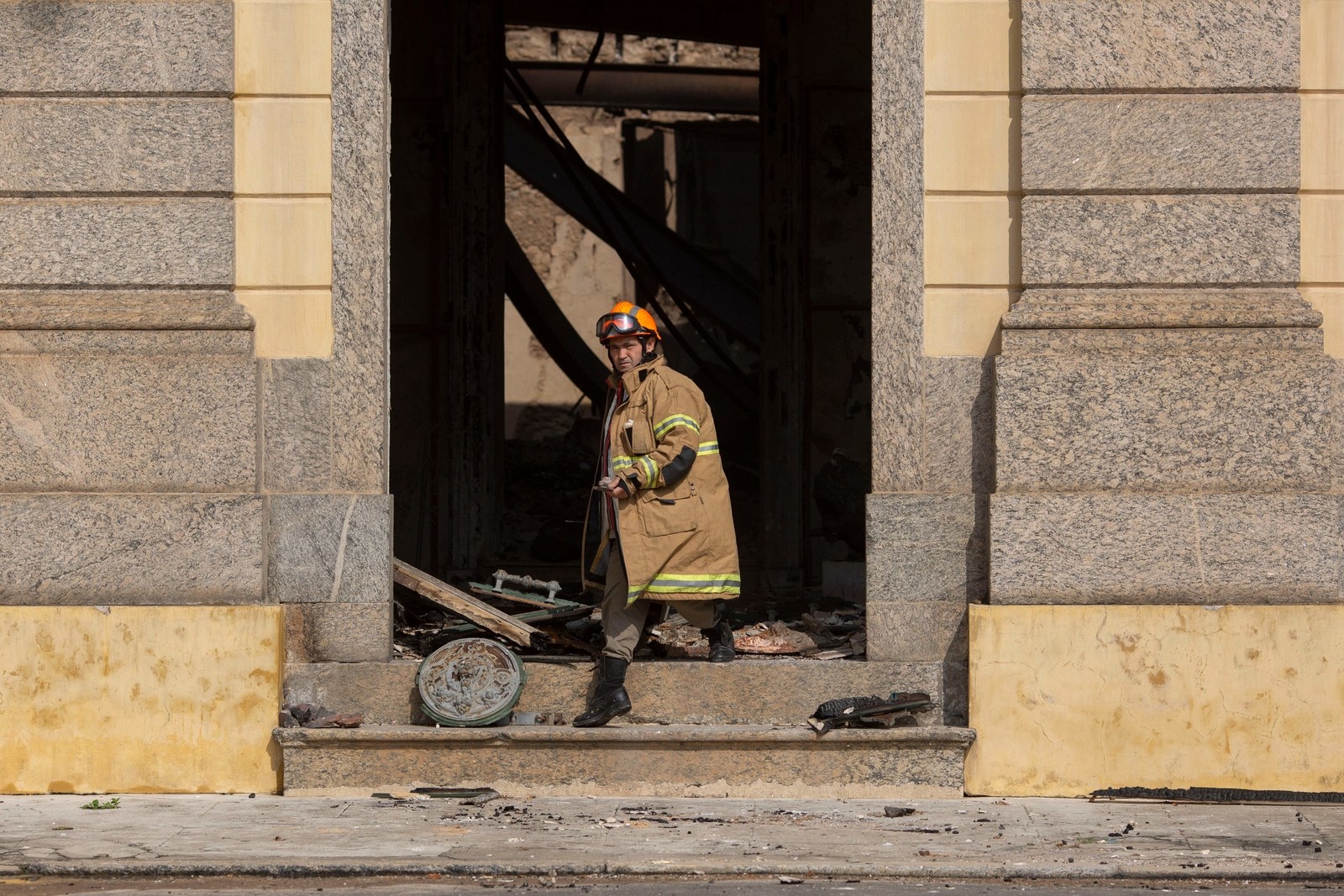 In the aftermath of the fire, there has been widespread anger in Brazil over the fact the museum's budget faced sharp cuts in recent years. Many people came to the site of the burnt-out building on Monday, and protesters took to the streets of Rio later that night.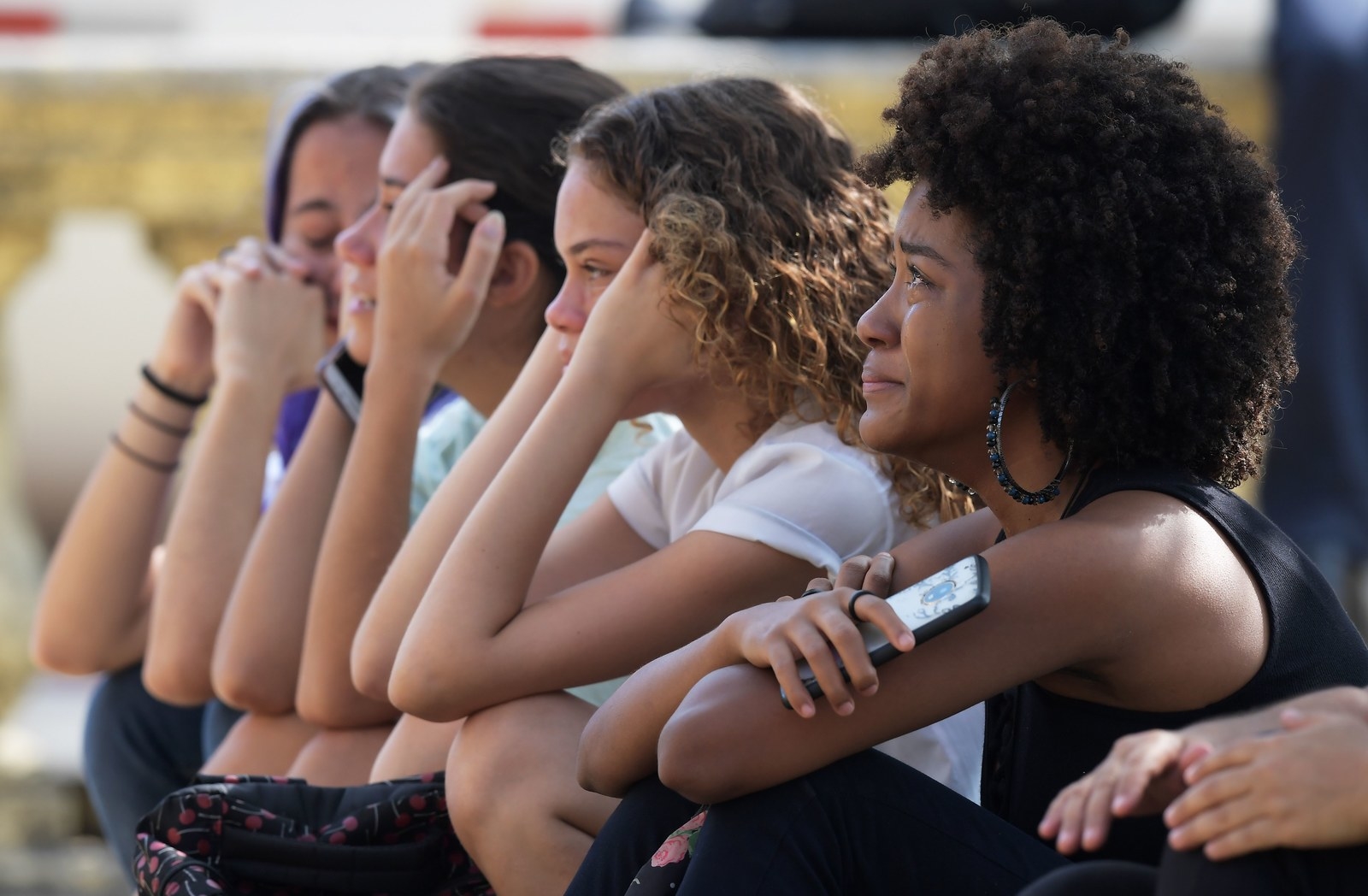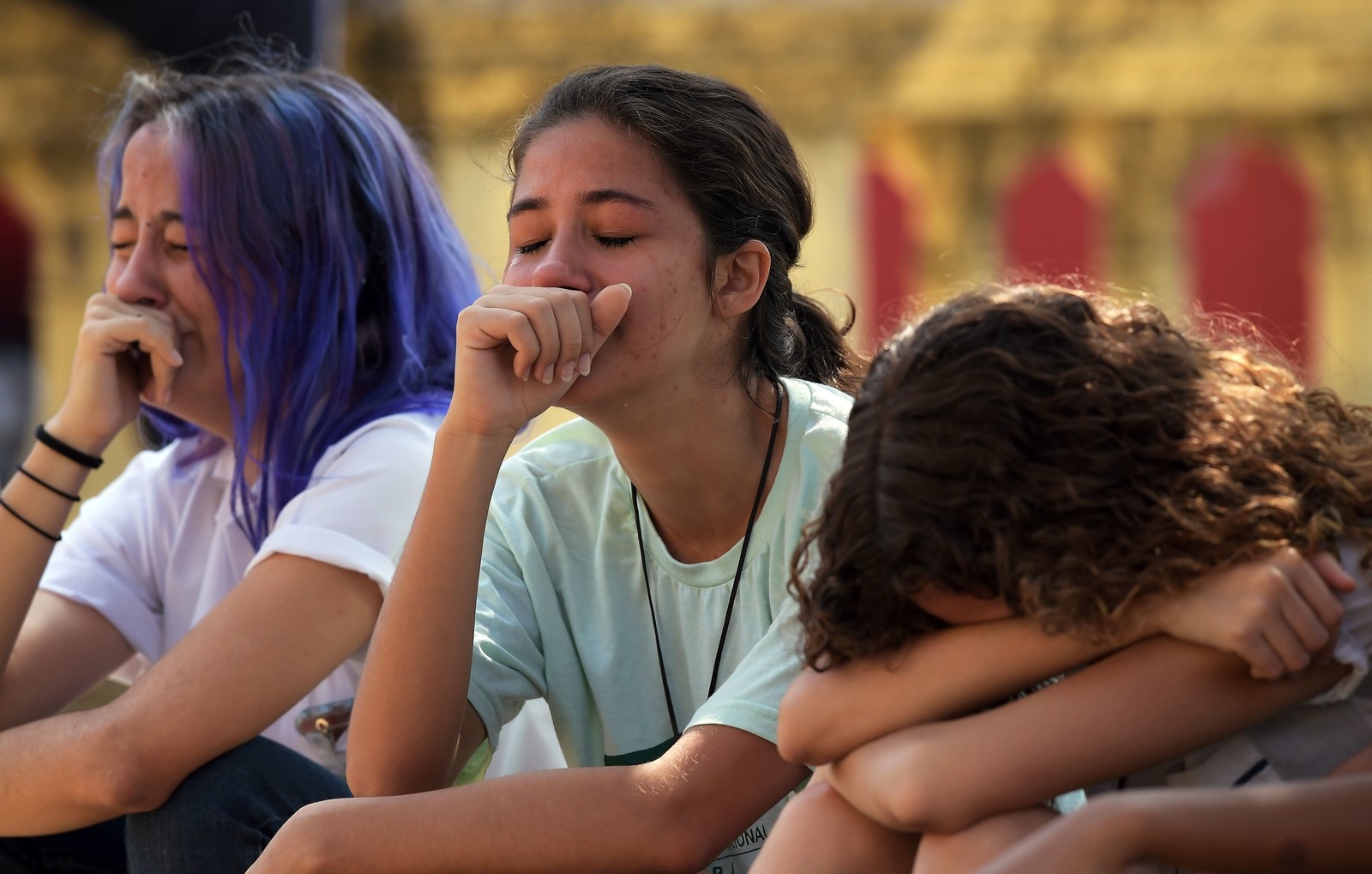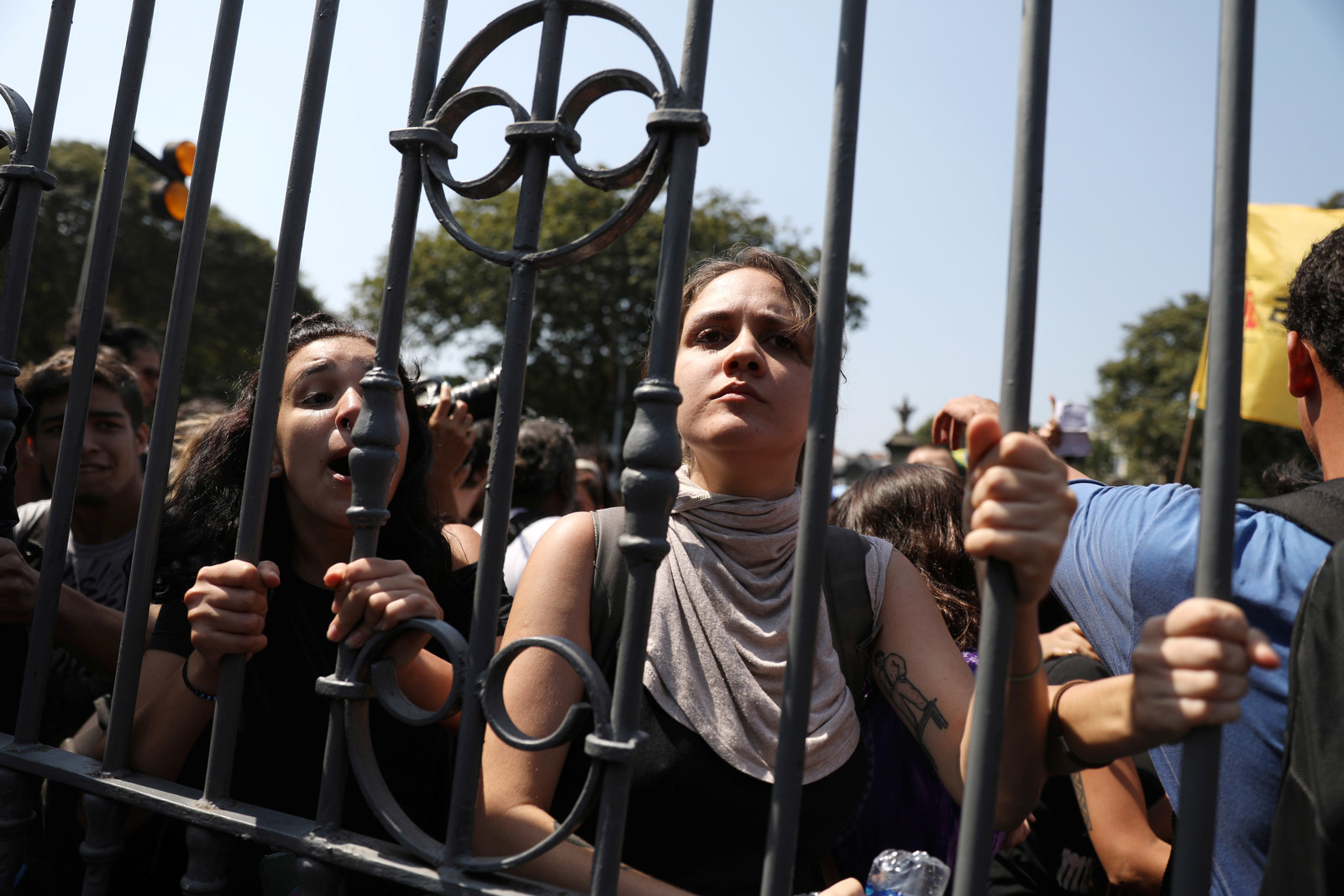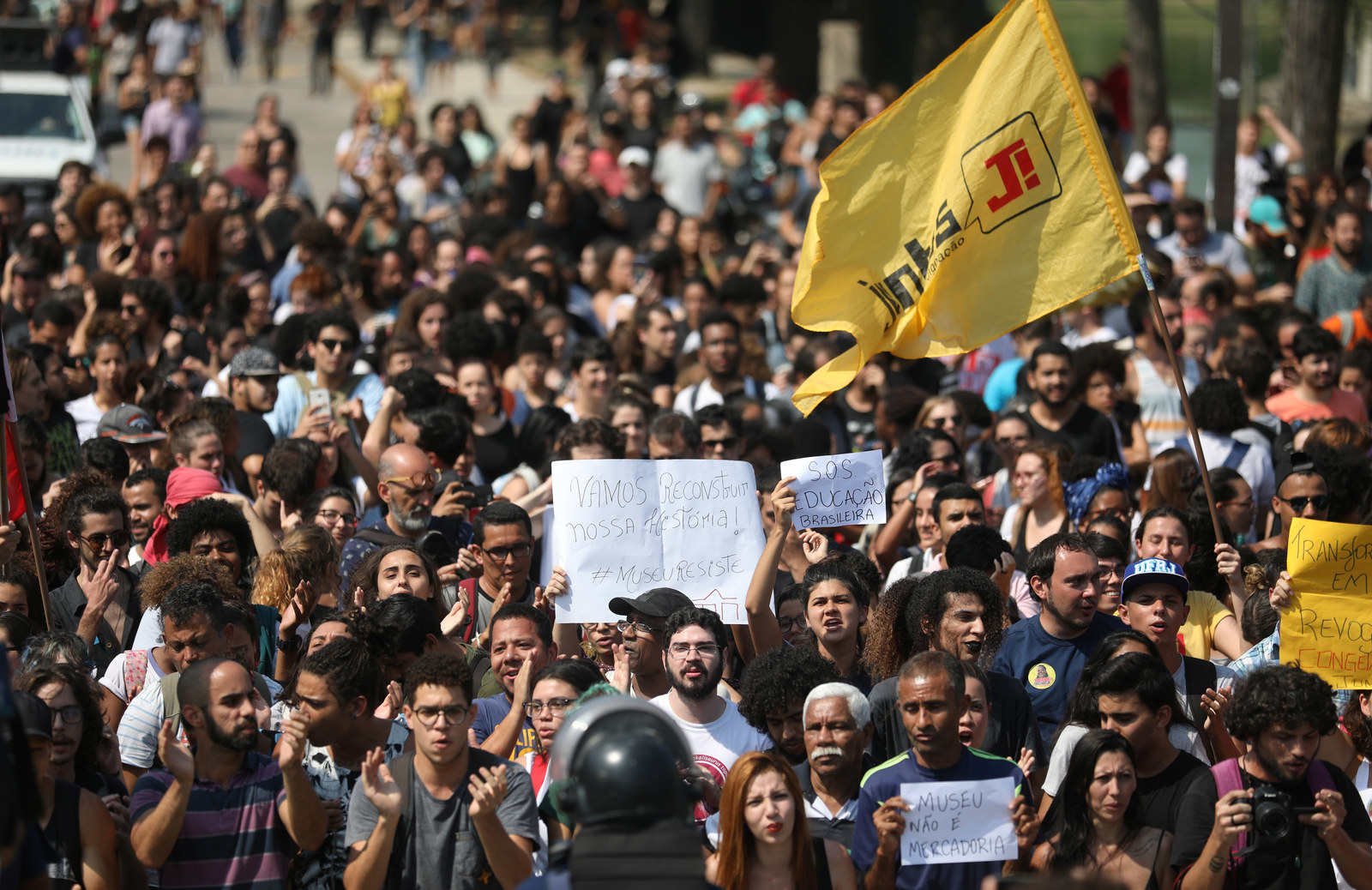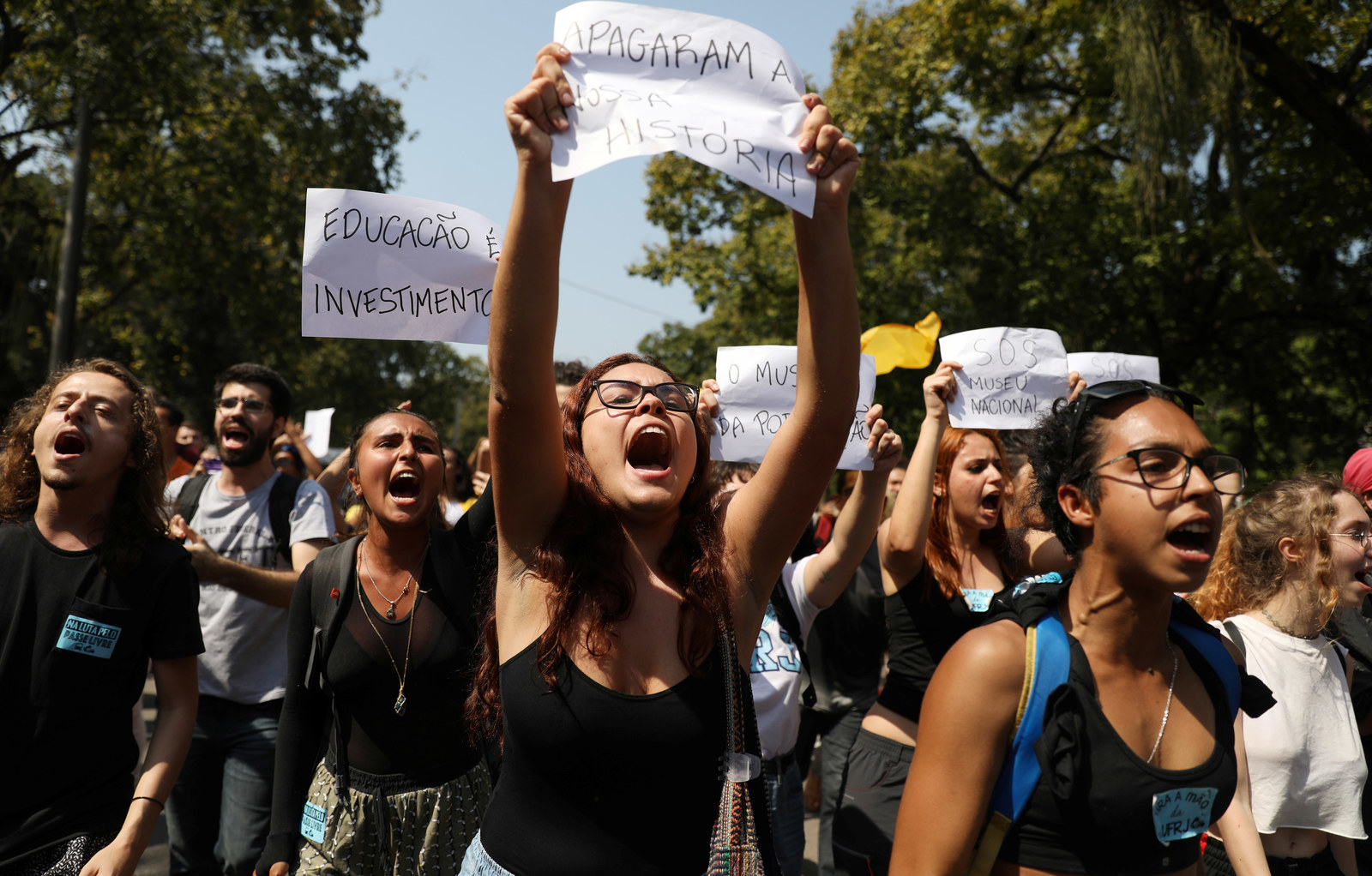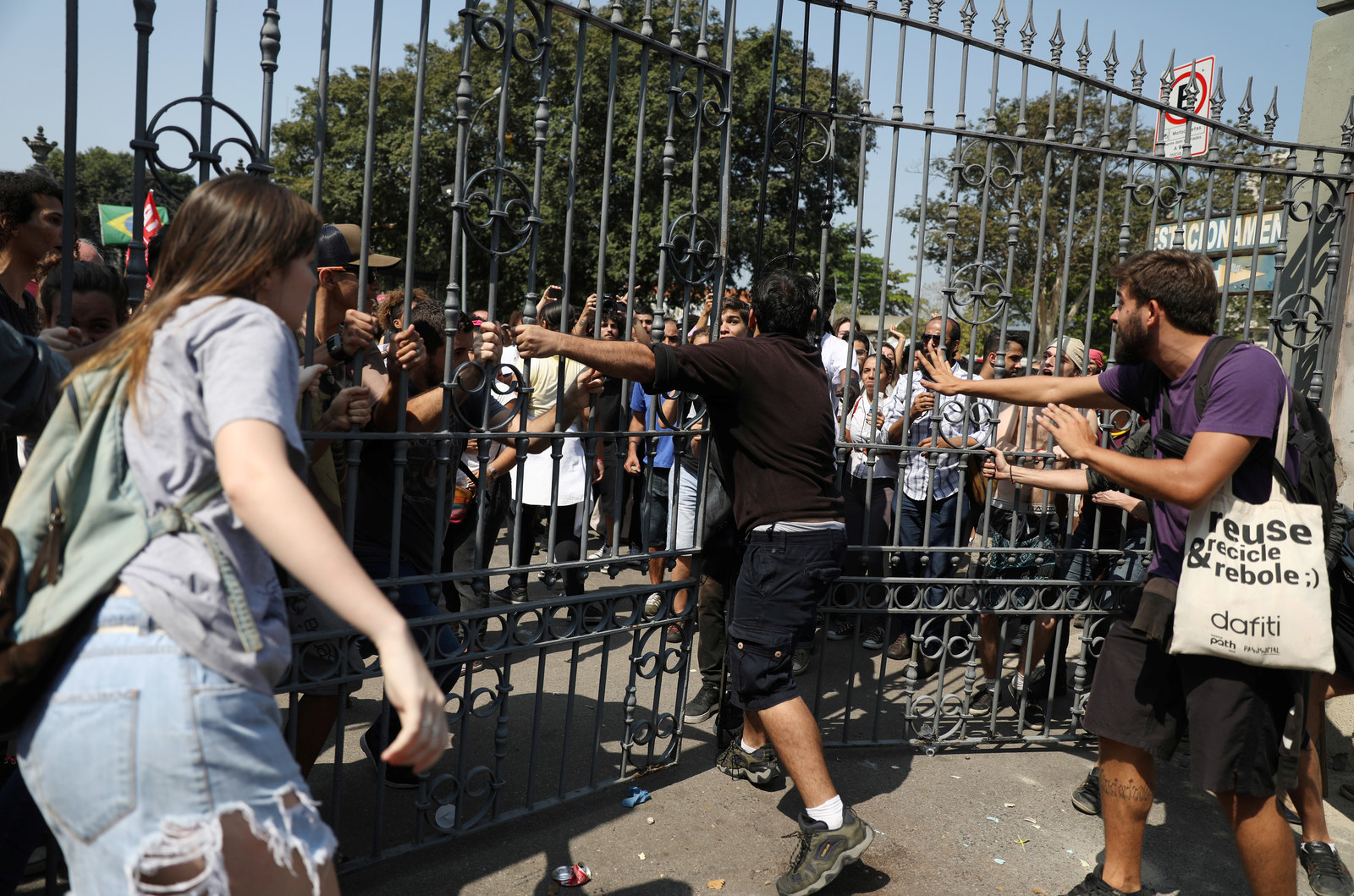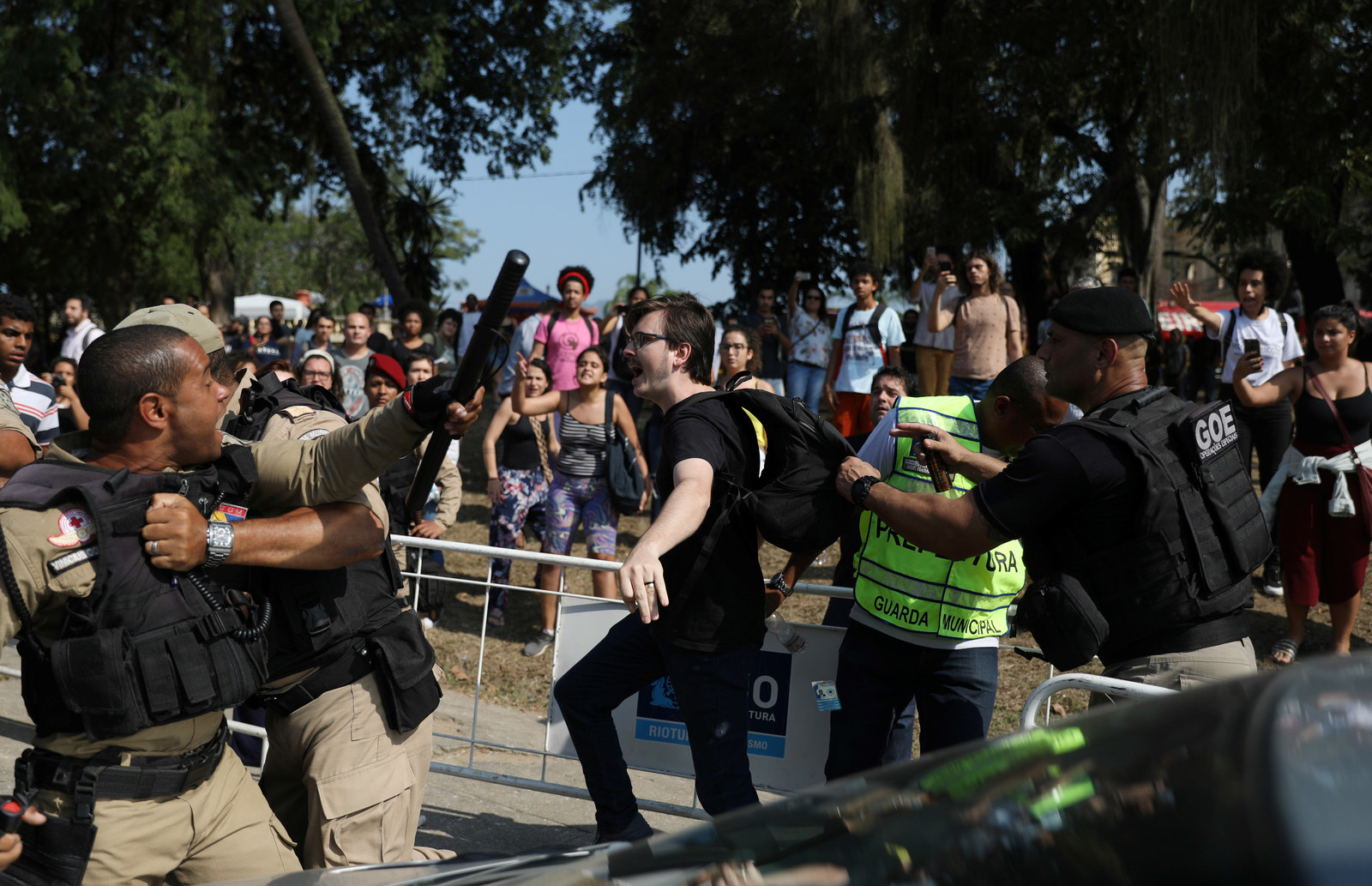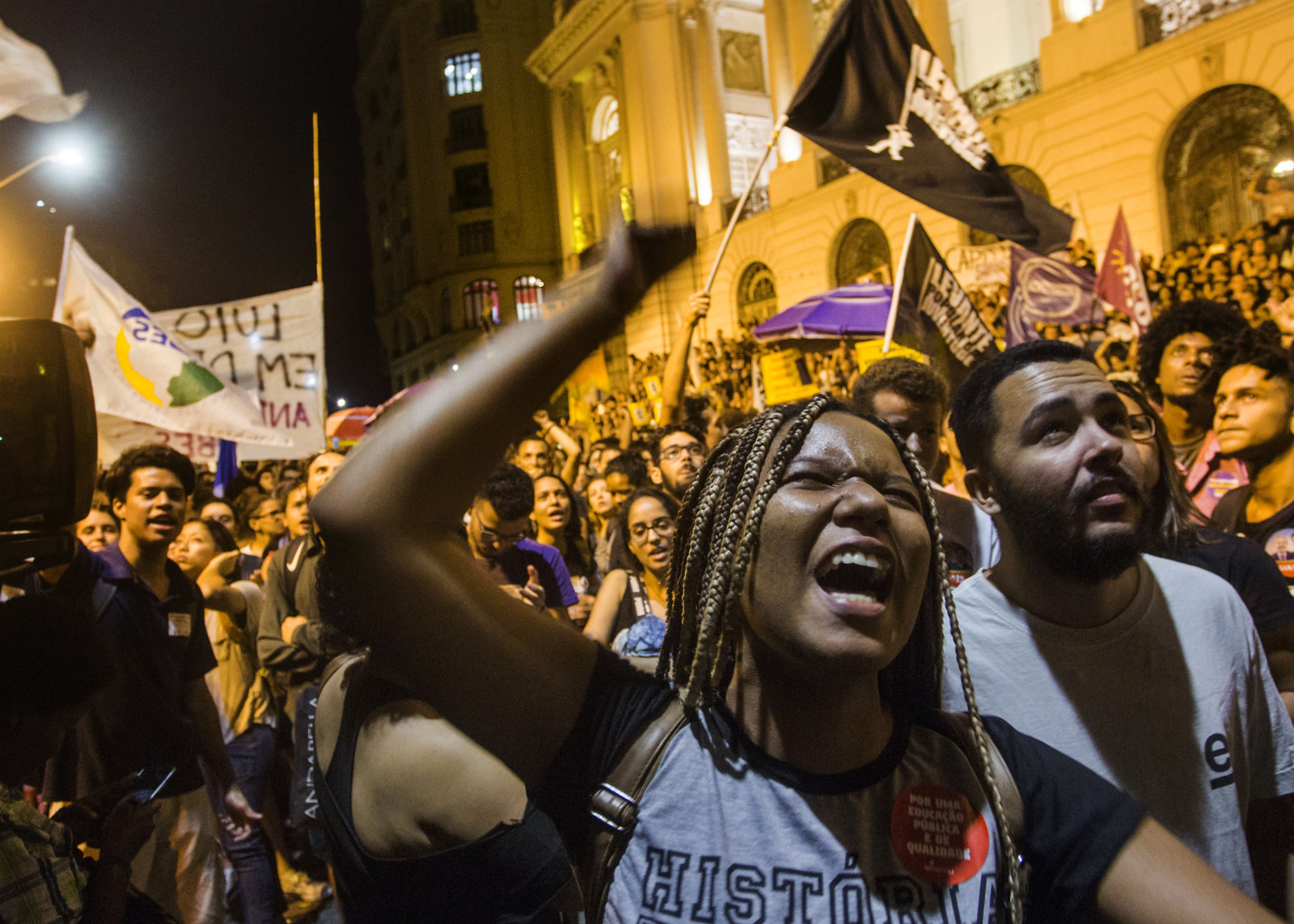 Brazilian President Michel Temer has said the government will seek private funding to rebuild the museum and restore its collection, although the vast majority has been lost forever.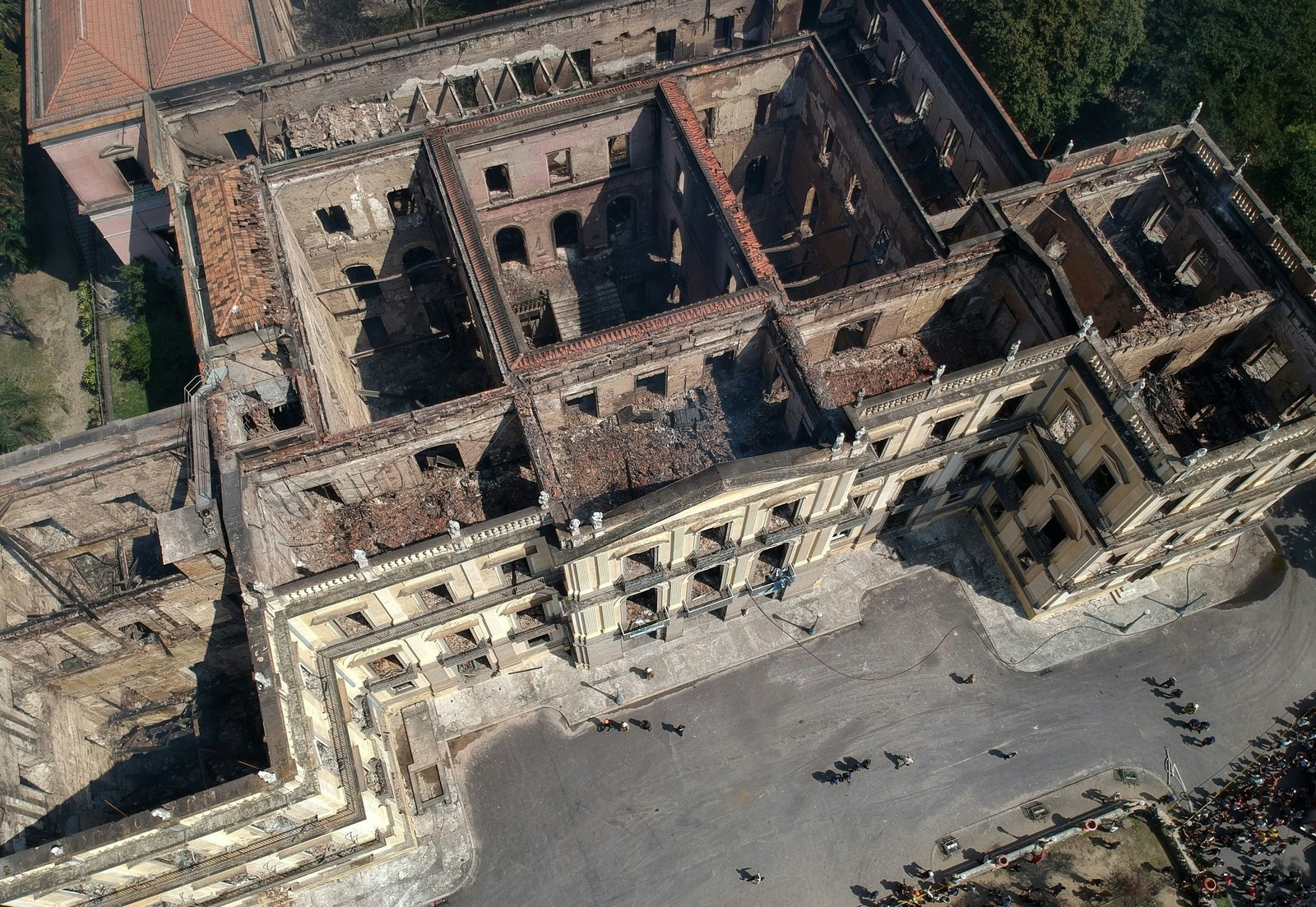 CORRECTION
The name of the Brazilian state where the Bendegó meteorite was found is called Bahia. An earlier version of this post misspelled the state.