1.
While it was voting day, it was sausage sizzles that were the real stars!
2.
Also everyone freaked out when Bill Shorten ate his roll from the middle.
Although he probably had the right idea tbh.
4.
While this guy brought a friend to help him.
5.
This guy put on his best rainbow budgie smugglers.
7.
These kids were selling politician-themed baked goods, including "Malcolm Turnballs".
8.
Seriously though, pun-based bake sales were on another level this year.
9.
Especially when this delicious ~Plebisclice~ was on the menu.
10.
A volunteer was allegedly bitten by an enthusiastic voter.
11.
This politician did a little dance to Taylor Swift.
13.
Some people voted Lee Lin Chin for PM.
14.
While others just used their ballot to order a kebab.
15.
Observant voters also noticed that the Pirate Party Australia was in group arrrrr.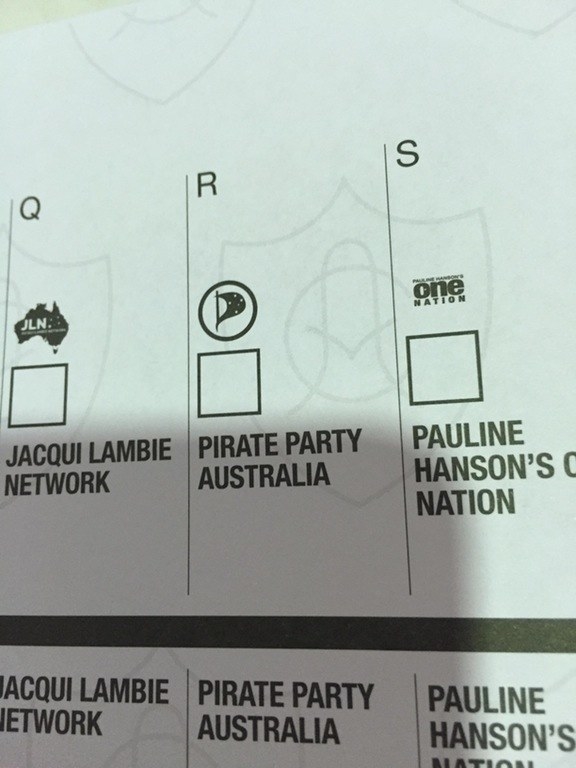 17.
But TBH can you blame us when this is the size of the bloody ballot paper?
18.
James Mathison, who used to host Australian Idol, is RUNNING in this election, so obviously his co-hosting pal and current host of The Bachelor showed up to help.
19.
This lady got her photo taken voting BEFORE TYING THE KNOT!
20.
As the polls closed, Channel Nine found it "too close to call!"
21.
But voting wasn't the ONLY breaking news of the day.