Clarke spoke against the disparity between the amount of female nudity on the show and the definite lack of man bits featured.
In a previous interview with Glamour, Clarke had been asked about the lack of full-frontal male nudity.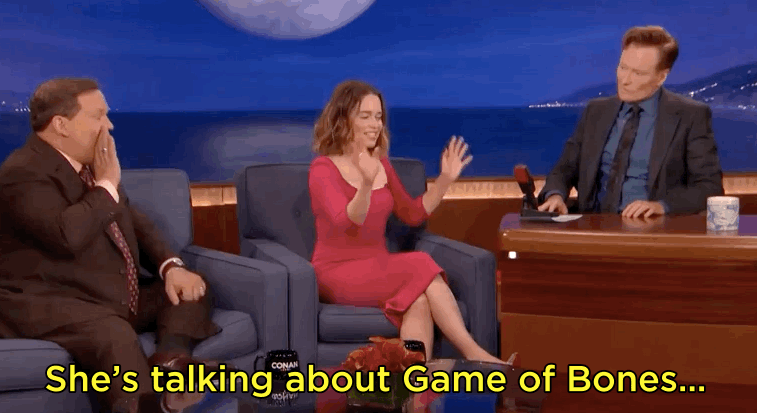 GLAMOUR: Ha! I was going to say the asymmetry in female to male nudity. How come, in a show full of women's breasts, butts, even the occasional vagina, we never saw your husband Khal Drogo's dong?

EC: Oh, I did. I saw his member, but it was covered in a pink fluffy sock. Showing it would make people feel bad. It's too fabulous. No, I don't know why.
And I'mma need some receipts on that ASAP, Emilia.
But not everyone was a fan of Clarke's comments. Specifically, her mother: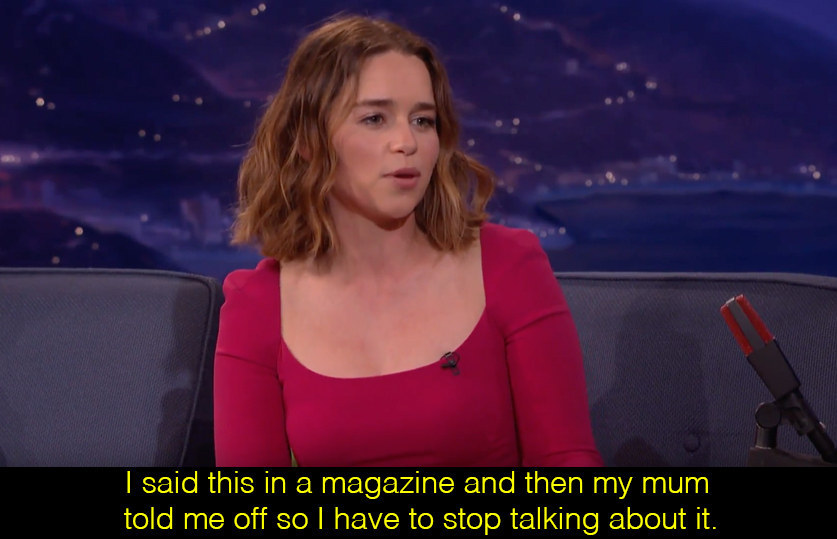 This is absolutely a cause we can get behind.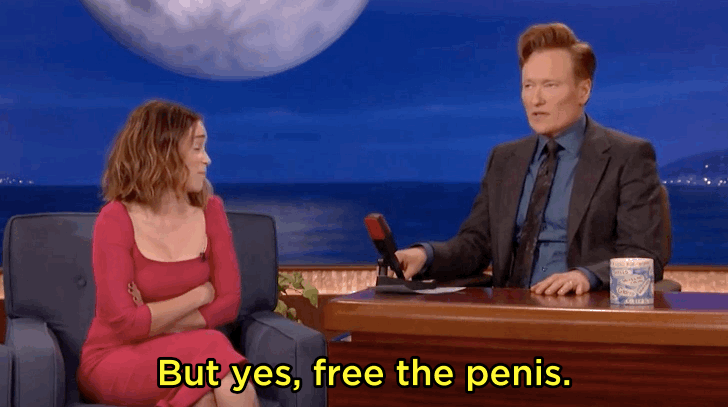 Keep fighting the good fight. 🙌🏽