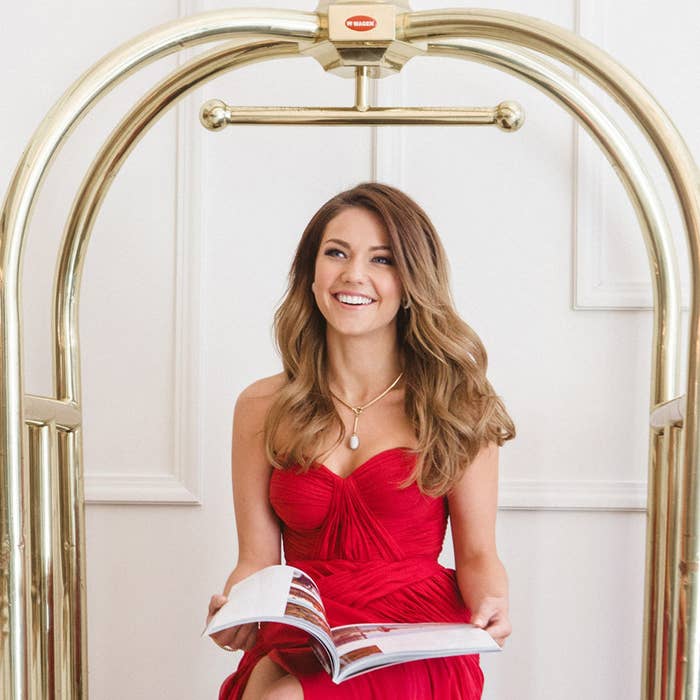 1. Holy shit.
2. I'm so nervous.
3. I'm SHITTING BRICKS M8.
4. Fuck if Sasha goes I will honestly be so heartbroken.
5. I WILL NOT COPE.
6. OK. OK. Here we go.
7. She's on a beach again. New turtleneck though!
8. IS SHE WRITING THE WINNER IN THE SAND.
9. I think I need to take more emotional beach walks.
10. Honestly my heart can't take this.
11. SASH HAS A ONE ON ONE DATE FIRST YAS.
12. The music. So romantic.
13. Come on. He has to win this.
14. They're just so beautiful together.
15. Why is he blindfolded?
16. Blindfolded since this morning. OMG Sash.
17. Did the Bachelorette find my fan fiction or…?
18. 50 Shades of Sash.
19. Yeah nothing more romantic than forcing someone to confront their worst fear.
20. COME ON SAM.
21. THAT'S SO MEAN!?!?
22. Maybe she secretly hates him.
23. Maybe he leaves because she's putting him through this.
24. If I was faced with my biggest fear I'd be like, "well this has been fun, good luck!"
25. Damn, he looks so handsome though.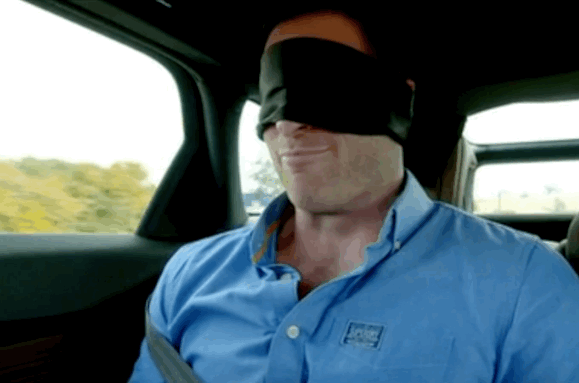 26. I would not get into one of those planes either.
27. THAT PLANE HAS A ROLLER DOOR ON IT. NOPE.
28. Poor Sash.
29. Oh god this is terrible.
30. "If he can overcome this then he can overcome anything." IS SHE SETTING HIM UP FOR HEARTBREAK?!
31. Oh she gave him a kiss of comfort. That was sweet.
32. OMG THE SNUGGLING.
33. THEY'RE SO CUTE.
34. ON THIS DEATH-TRAP.
35. He's trying to maintain the excitement for her COME ON SAM HE'LL DO ANYTHING FOR YOU.
36. Poor Sash.
37. "Being pushed out of a plane is just not natural." YOU DON'T SAY.
38. Honestly why do people feel the need to jump out of a plane to feel alive.
39. HE DID IT.
40. YAAASS SASH.
41. HE'S SMILING.
42. Bumpy landing but AT LEAST HE DID IT! What a champion.
43. "This is a bit restrictive around the ol' fruit and veg innit?" OMG Sash.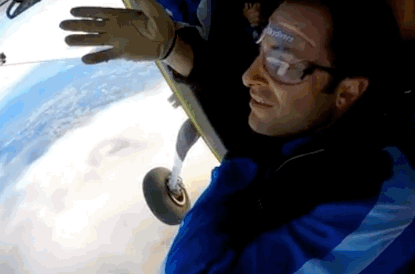 44. Wait what's happening with Sam.
45. Is her stomach just catching up with her after jumping out of a plane?!
46. Poor Sam.
47. But also like don't jump out of planes?
48. She wanted to support him but now he's supporting her. THIS IS WHAT LOVE IS.
49. "The experience brought us so much closer together." He's got this, right?
50. If he doesn't win after this I'm going to be so freaking mad.
51. And I'll basically stop believing in love.
52. They are so gorgeous together.
53. Oh Sam don't doubt your self worth.
54. I feel like she has to put these doubts out there just so it's not so obvious that he's going to win???
55. Like Sam should never doubt herself.
56. Also, doesn't she have these issues with Michael too?
57. "I'm ready now to make the commitment to you."
58. YES GOOD ANSWER SASH.
59. MARRY HIM.
60. MARRY HIM SAM!
61. MARRY HIM NOW!!!
62. MARRY HIM AND MAKE OUT WITH HIS BEAUTIFUL FACE FOREVER.
63. "I love… I love every single second I spend with you." OMG she totally wanted to say "I love you" but wasn't allowed.
64. SAM 4 SASH 4 EVA.
65. OK Richie time.
66. Richie is so adorable.
67. He's not going to win, but I love him.
68. I really hope he is the next Bachelor.
69. #RichieForBachelor2016.
70. Sam yelling "cool bananas" as she got into the helicopter just gave me so much life.
71. They have so much fun together.
72. NGL Richie is definitely getting a better date than Sash.
73. Why isn't Richie facing his biggest fears?
74. I always get real friend vibes between these two.
75. Whoa he totally just dodged her kiss.
76. HE LITERALLY JUST PUSHED HER OUT OF THE WAY???
77. There's just not much chemistry there.
78. Look if Richie doesn't win he's gonna be fiiiine because everyone in the country basically wants to date him rn.
79. Especially in old person clothes.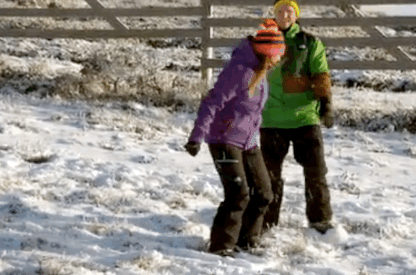 80. Oh she's calling him out on his ~wall~ in intimate moments.
81. SAM YOU DO DESERVE LOVE.
82. Richie is so awkward.
83. Adorable, but awkward.
84. "Aw shit no." Words of romance.
85. Whoa they totally cut their kiss.
86. OR IT DIDN'T EVEN HAPPEN.
87. OK Michael time.
88. Honestly, Michael is so handsome but I don't think he's ~here for the right reasons~.
89. "My parents miss you."
90. Translation: "My dad misses you."
91. "Would you ever ask a guy to marry you?" "Oh look, the Harbour Bridge!" LOL SAM JUST DODGED THE SHIT OUT OF THAT QUESTON THO.
92. Sam subtly reminding Michael that his dad is married to his mum like "pls tell him I'm not interested."
93. When the flashbacks to their date are all his parents and not him and Sam you know something's wrong.
94. "Whoa. It's a real whale." Is Michael a robot tho?
95. Honestly I tuned out of their conversation.
96. Wow Sam you look FIERCE in that cape yaaaass.
97. Those swordfish are all of us watching these dates.
98. When Michael asked her to name the fish and Sam replied "Susan" I died.
99. Susan the fish for Bachelorette 2016.
100. Sam is so great.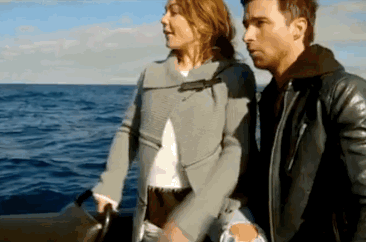 101. "You know I'm falling for you." Sorry Michael I just don't buy it.
102. Honestly he's more interested in the fish than her I swear.
103. Why is this date so fish-themed. Is it because Michael is so fishy.
104. She didn't smile when he said she was falling in love with her like she did with Sash.
105. She also didn't say she LOVED (spending time with) HIM like she did with Sash.
106. Panning to the fish when they're kissing = not a good kiss tbh.
107. Like when she has a Sash Pash it's like TONGUE TONGUE TONGUE.
108. Wow Michael is super into these fish. I'm not saying anything.
109. Oh god it's almost time.
110. Please just let Sash get both roses.
111. Sash is wearing a red suit TO GO WITH THE ROSE HE WILL DEFINITELY GET.
112. But he also looks like Marge Simpson when she was a real estate agent.
113. Richie you handsome devil. Please be the next Bachelor I'd like to see your face on my TV more.
114. Or, like, in my life.
115. Those cheekbones.
116. Sam is serving some real looks tonight and I am here for it.
117. They all look so good.
118. I am 99.9% sure the top two will be Michael and Sash.
119. PLEASE.
120. Like Richie is saying "smitten", Sash is saying "love", Michael is saying "future."
121. YAAAASS SASHA YAS YAS YAS YAS YAS.
122. HONESTLY THANK GOD.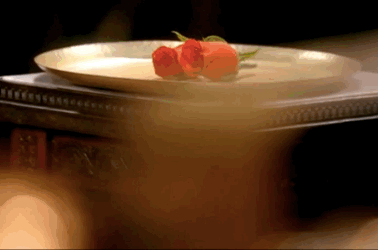 123. I'm clapping IRL.
124. I'm so relieved.
125. Aw poor Richie.
126. Poor Sam.
127. This is so awkward for Michael.
128. But also… Like she's more interested in Richie's feelings than she is in Michael's… Which...
129. She just wants to talk to Richie and Michael's standing there without even getting his rose.
130. Aw this is so heartbreaking I honestly feel like he's like one of her best friends now?
131. I hope they can stay friends.
132. And she will guide him to his journey as the next Bachelor.
133. That won't be weird at all.
134. OK tbh Sam seems more upset about this than Richie?
135. That was definitely a friend hug.
136. JESUS THAT PARTING SHOT THOUGH.
137. Stab me in the heart one more time Channel Ten.
138. OK. Time to start the campaign. #RichieForBachelor2016.
139. I AM SO READY FOR TOMORROW NIGHT.
140. BUT I'M ALSO SO ANXIOUS.
141. I feel like *I'm* jumping out of a plane.
142. But this is almost it.
143. Ready for the final rose.
144. And for Sash and Sam to sail off into the sunset together.
145. Siiiigh.