At tonight's Aria awards Sia won Best Female Artist but instead of accepting the award herself, sent a friend in her place.
CEO of Stand Up Events and The Equality Campaign Ambassador Angie Greene accepted the award on Sia's behalf.
"Bottom line is Australia, no one's lives and the people they love should be up for debate."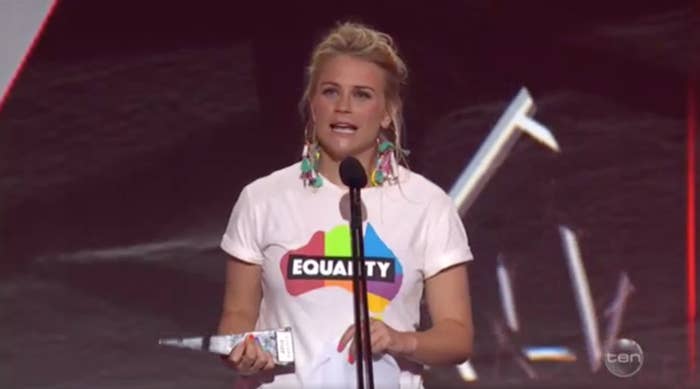 After Greene accepted the award the campaign's founder, Joshua Sasse, and his fiancé Kylie Minogue took to the stage, also wearing Say I Do Down Under shirts. After speaking about the campaign, they introduced a performance by Troye Sivan.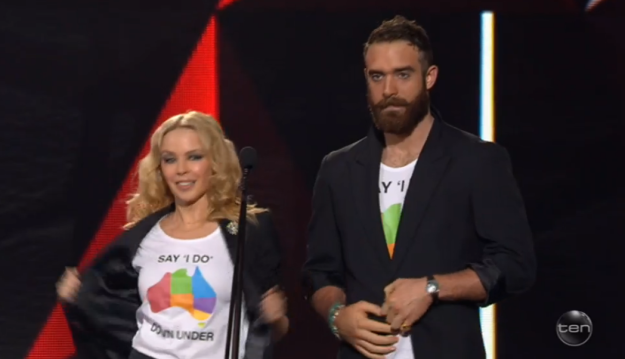 Needless to say, those watching at home were loving the outpour of support for LGBTQI Australians.
What a truly brilliant night. ❤️💛💚💙💜