People Are Dragging Sarah Jessica Parker For Claiming She Isn't A Feminist
Sex and the shitty understanding of feminism.
In a recent feature in Marie Claire, Sarah Jessica Parker was asked her opinions on being a feminist and, well, it was interesting.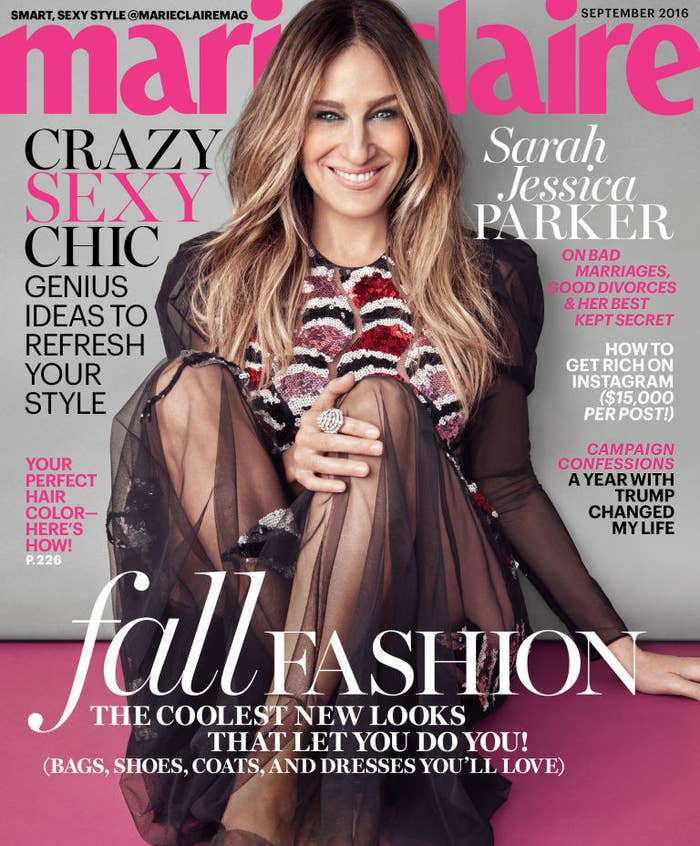 Needless to say, Twitter lit right up.
Many were confused, as SJP's comments basically alluded to a fundamental principle of feminism.
In the highlight, Parker goes on to comment about the gender pay gap, saying she would "like all that nonsense to end".
This isn't the first time SJP has voiced these opinions. Speaking to Cosmopolitan in 2015, Parker identified as a "humanist".
"As [playwright] Wendy Wasserstein would say, I'm a humanist. I'm enormously appreciative of the work that my mother's generation did. I see a lot of people trying to sort out their roles. People of color, gays, lesbians, and transgenders who are carving out this space. I'm not spitting in the face or being lazy about what still needs to be done — but I don't think it's just women anymore. We would be so enormously powerful if it were a humanist movement."
So there you have it. SJP: still not a feminist.