Russell Crowe Made Ryan Gosling Watch An NRL Game From 2014 And He Was So Confused
"I look around and everybody's wearing white hats and I feel like I've fallen down the rabbit hole."
While a major focus was on Gosling's super tight pants (thank you God), he also told Jimmy a really curious story about hanging out with Russell Crowe.
But something was sorta off about the whole thing...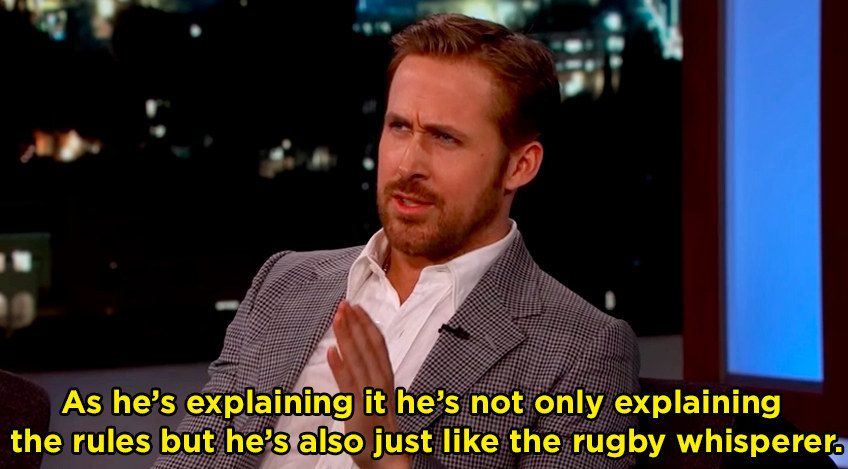 But, um, that sounds a lot like the NRL Grand Final where the Rabbitohs smashed the Bulldogs. The 2014 Grand Final.