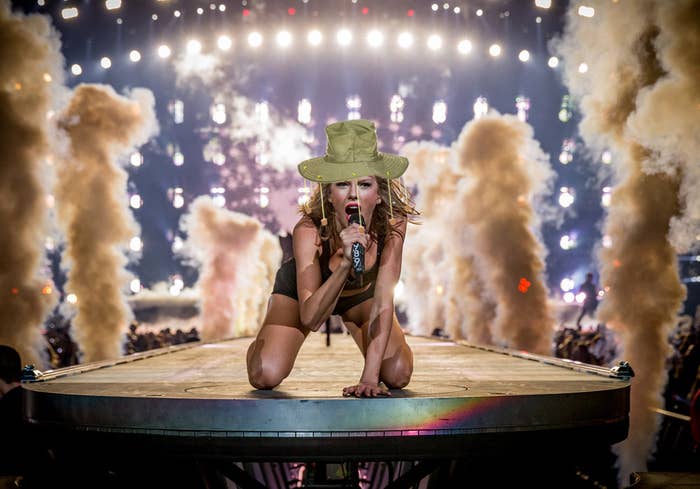 1. Delta Goodrem.
2. Jess Mauboy.
3. Kylie Minogue.
4. Ruby Rose.
5. The Veronicas.
6. Miranda Kerr.
7. Gabriella Cilmi and Vanessa Amorosi.
8. Rebel Wilson.
9. Bindi Irwin.
10. Olivia Newton John.
11. Dame Edna.
12. Monica Trapaga.
13. Daryl Somers and Ossie Ostrich.
14. Bert Newton and Burgo.
15. Karl Stefanovic and Lee Lin Chin.
16. Mr Clicketty Cane.
17. Plucka Duck.
18. That Hemsworth cousin who was on My Kitchen Rules.
19. Farnsey and Barnsey.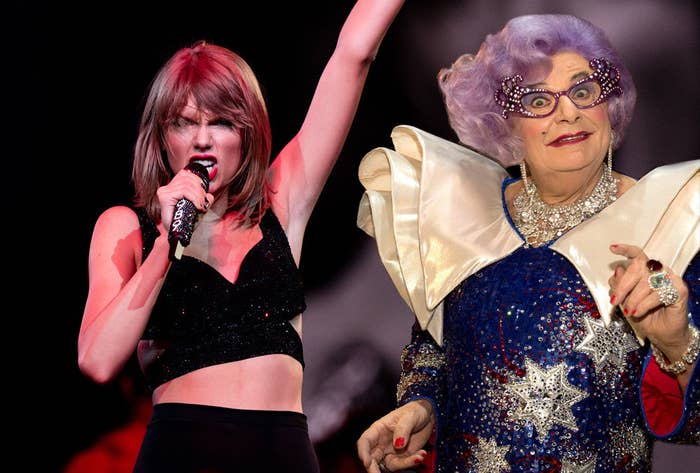 20. B1 and B2.
21. Irene from Home and Away.
22. Alf Stewart's flamin' galahs.
23. Mike Whitney and Tania Zaetta from Who Dares Wins.
24. A pile of snakes.
25. Former Prime Minister Harold Holt.
26. Captain Feathersword's sword.
27. That guy who's just waiting for a mate.
28. The Australian electrical engineer responsible for the creation of WiFi, John O'Sullivan.
29. Axle Whitehead's scrotum.
30. Madison Avenue's glass of water.
31. Guy Sebastian's fro.
32. The reanimated corpse of the Mr Squiggle puppet.
33. The original "Happy Little Vegemite" kids.
34. The Sydney seal.
35. The man who had his hand up Agro's butt.
36. Skippy the Bush Kangaroo.
37. The robot version of Healthy Harold.
38. The Chk Chk Boom girl and Corey Worthington.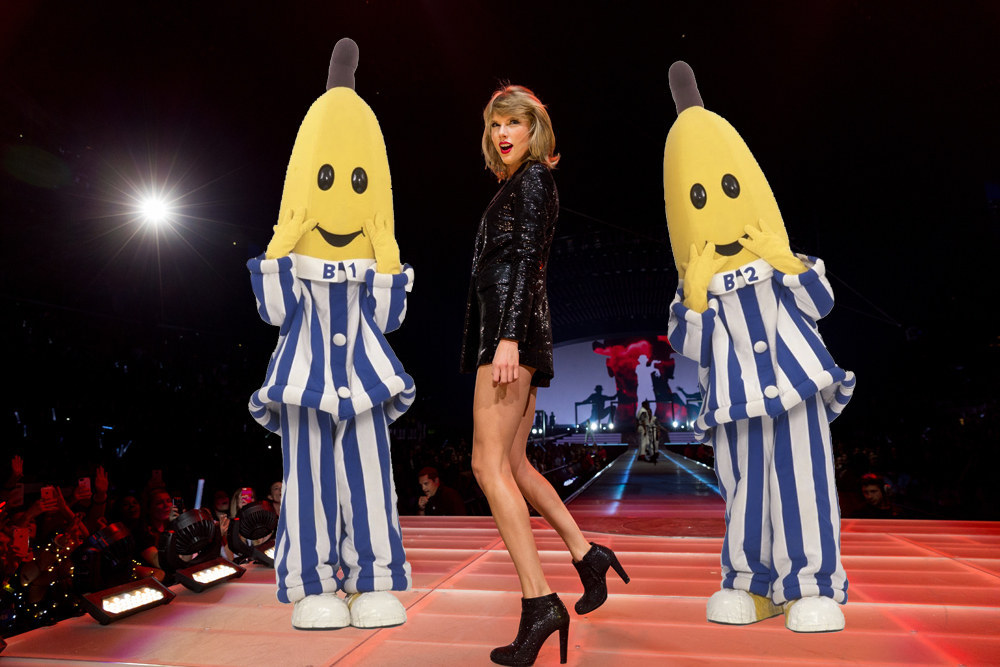 39. Your mum's best friend Helen.
40. Malicious Tall Jan.
41. Not Happy Jan.
42. Rhonda and Ketut.
43. A box of goon.
44. The Mulligrubs face and that fucked up doll from Lift Off.
45. The ghosts from Round the Twist.
46. The Dolly Doctor.
47. Tony Abbott's daughters.
48. An esky full of spiders.
49. The Qantas kangaroo.
50. Every single former Big Brother housemate.
51. The Big Banana, the Big Mango and the Big Prawn.
52. Eric Bana's hotted up car, Beast.
53. Drazic's eyebrow ring.
54. Kylie Mole's chewing gum.
55. Ned Kelly's helmet.
56. The Logie Kerri-Anne Kennerley should have won.
57. The photographer Lara Bingle kicked in the head.
58. Yahoo Serious.
59. And 50 drunk drop bears.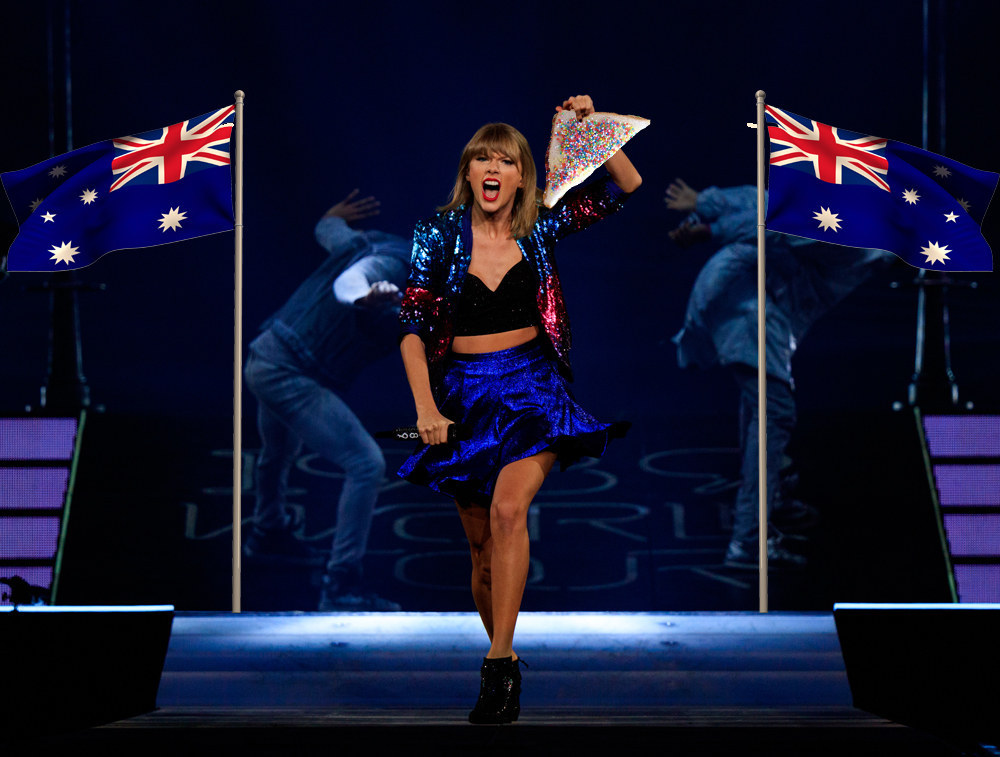 Whoever it is, it will be amazing. SEE YOU SOON TAY!