Adele is currently in the middle of her Australian tour, saying "Hello" to MASSIVE stadium audiences.
But due to the sheer SCALE of her shows, the artist had to come up with quite a cunning plan to get from her dressing room to the stage.
Eagle-eyed fans noticed a few months ago that just before the show, a large equipment box is rolled into the stadium and placed under the stage.
Curiously, Adele's personal security, Peter Van Der Deer, would accompany the inconspicuous "equipment box" as it was pushed to the stage.
Now if you're SUPER clueless, you might be wondering:
WELL APPARENTLY IT'S ADELE??! IN A BOX! LIKE A DELICIOUS 15-TIME GRAMMY-WINNING PIZZA.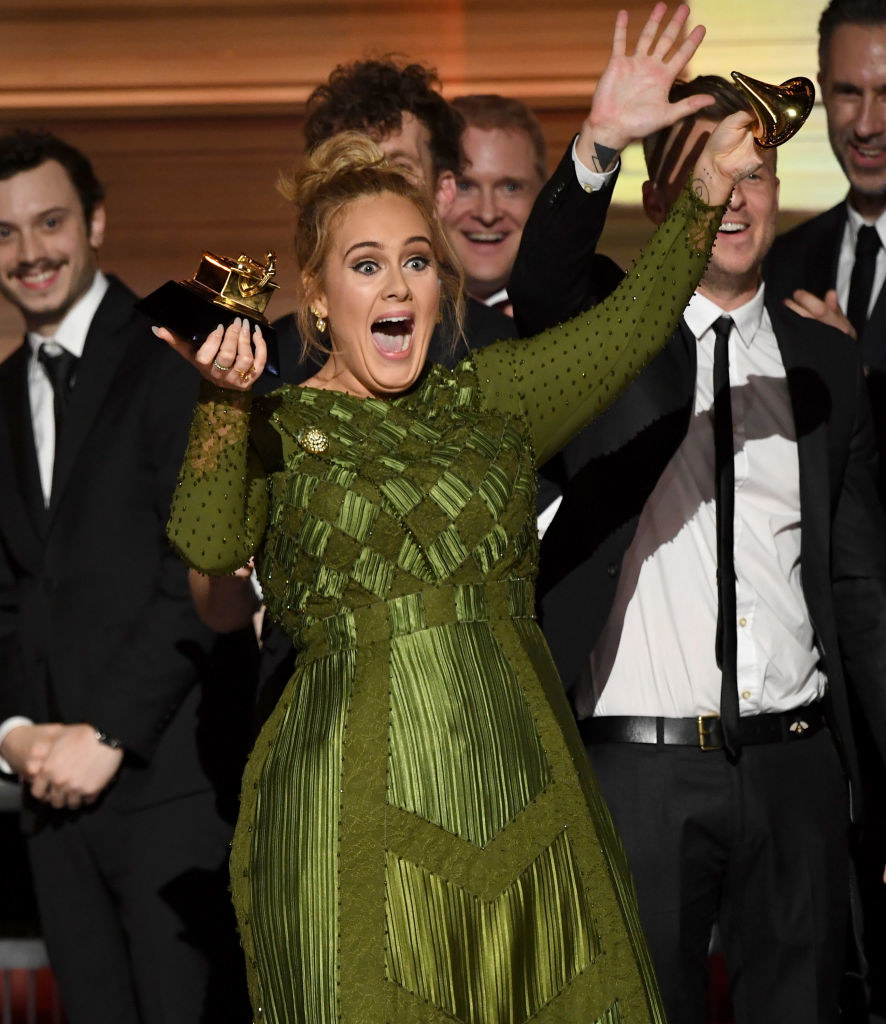 According to the Mirror, she confided to 90,000 of her closest friends and family at one of her Aussie shows that her mode of transport makes her "drenched with sweat".
Oh Adele. Never change, you glorious queen.