Twitter user @QueenIdle stumbled upon a really great Tinder profile of a dude pretending to be Jesus.
With a platter of (Swedish) fish and a loaf of bread, the account was ready to feed the masses with entertainment. He's even legit turning water into wine.
The carpenter's bio is also pretty iconic, listing some of the pros and cons of dating him.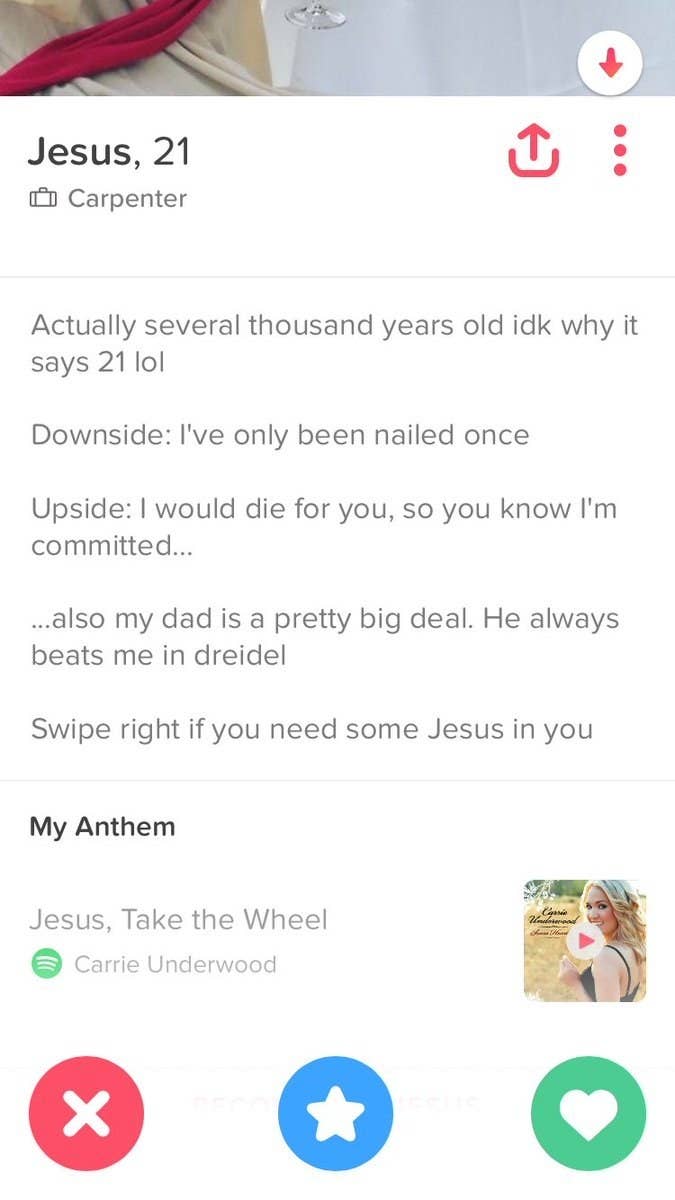 After "super liking" the Lord, JuJu started talking to Jesus and quickly found out he's a 10/10 in the pickup-line department.
The next day an update was posted with more blossoming romance, showing off even more of his slick lines.
Other users started to share their interactions with the holy roller in response.
Showcasing the sinfully smooth operator's biblically good pickup lines.
And while he's recycled a few, his conversation starters still seem to be working for him.
This guy is seriously putting the "mess" in "messiah".
Sadly, not everyone is a Tinder Jesus believer.
BuzzFeed has reached out to find out more about Tinder Jesus.