1.
When Nicholas Nicholas ordered a shot to calm his nerves and couldn't proceed with shotting it.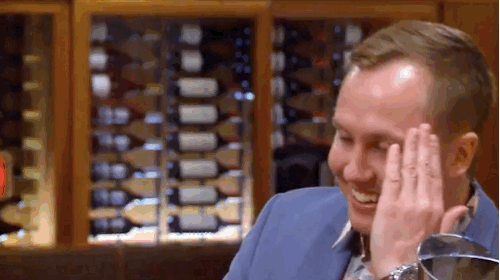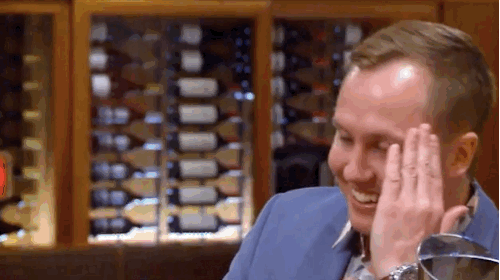 2.
When we were introduced to the mega-sleazy Chris and his ~smooth~ ways.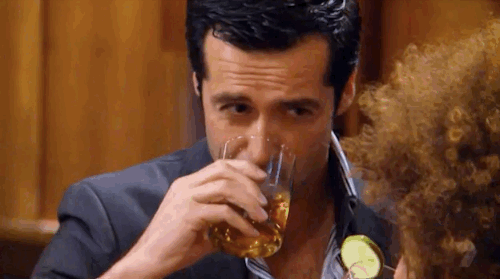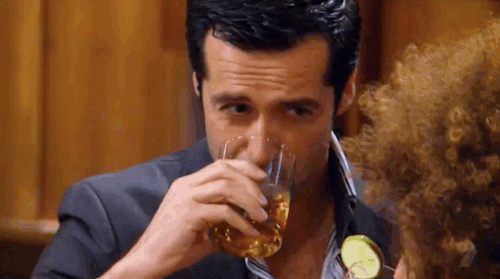 4.
When Lauren spoke about how she's definitely not crazy.
6.
When Stephanie struggled with bar etiquette.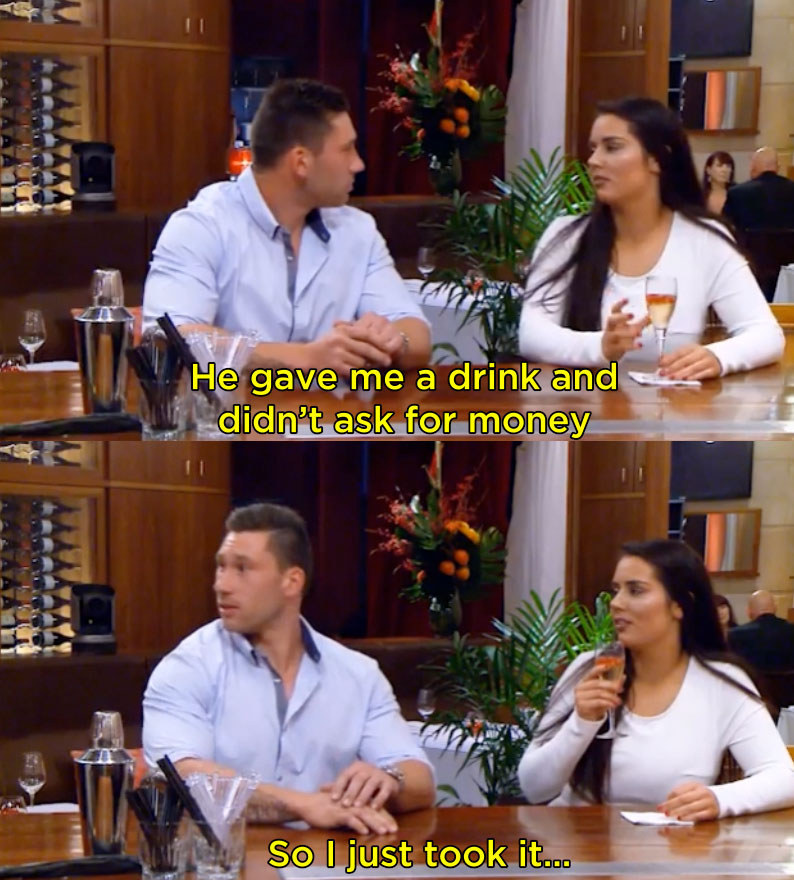 8.
But then was also confused by the menu.
9.
And when she let us know this hot fact.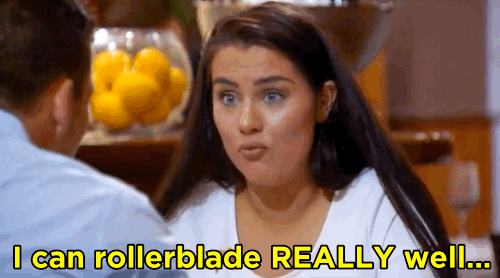 11.
But then fell for nice guy Chris.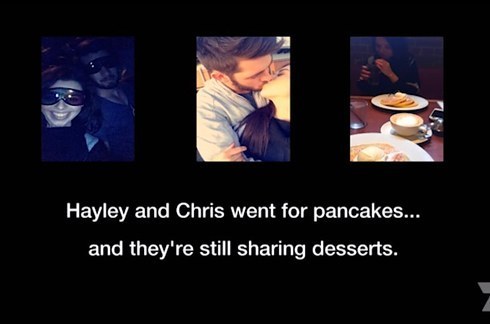 12.
When Lani (the professional flirt) put a napkin over her date's head so they could tell each other "secrets".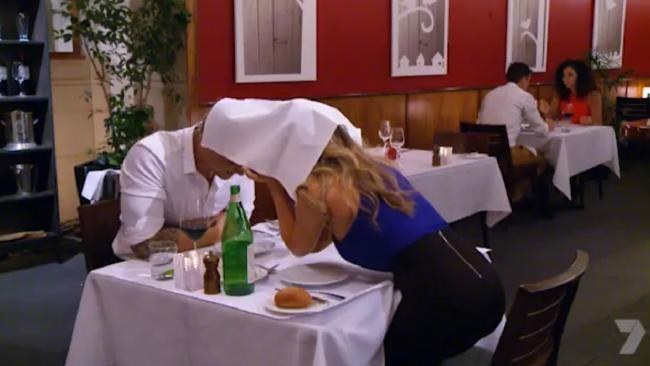 13.
When Stephanie returned and asked, what makes them "rock oysters"?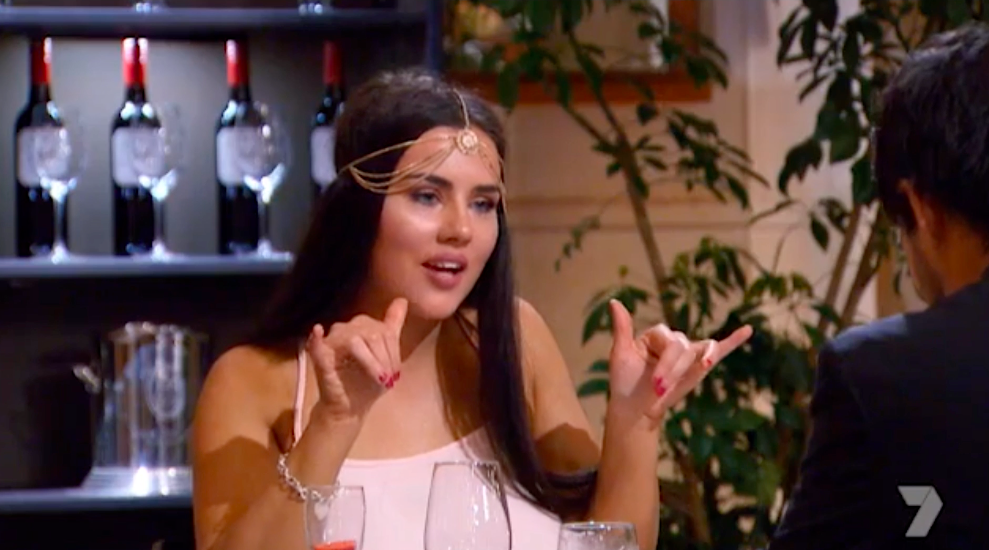 14.
When big, bulky David and all his muscles, came in and casually ordered a vodka raspberry.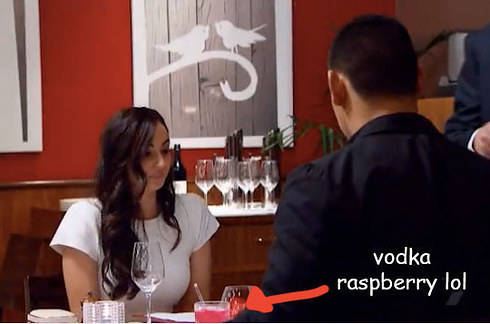 15.
When the twins appeared and had a date on the same night.
16.
When Joel and Loann drank their body weight in tequila shots to get through their date.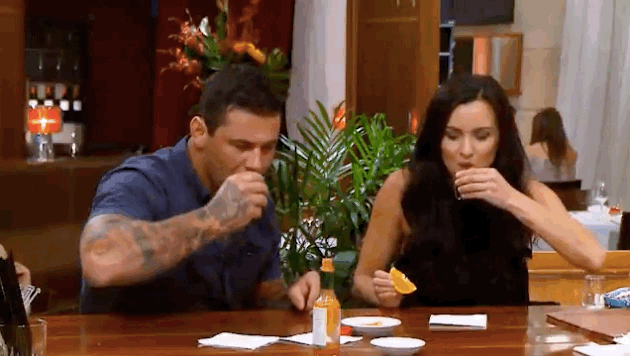 17.
When Kate found happiness with James, his housemate, and their cat.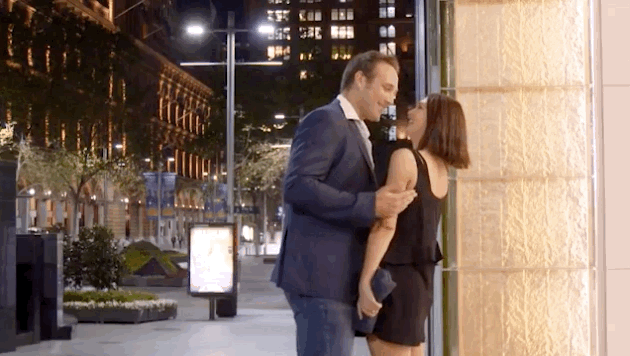 18.
When Mark tried to speak in French and this was all that came out: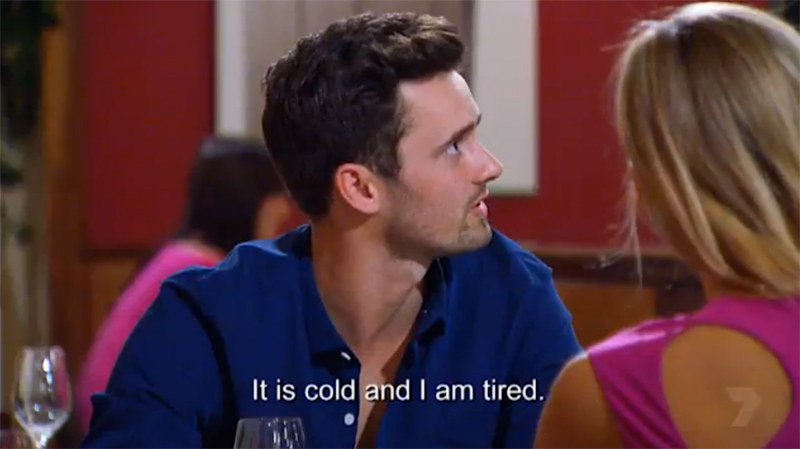 20.
When Kiki and Lachlan both just wanted to change the world.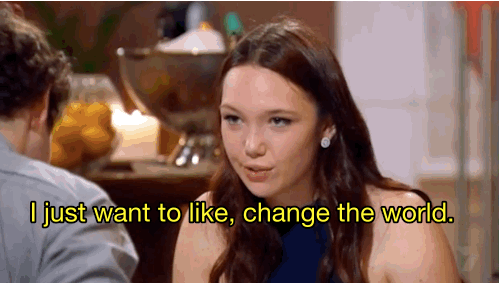 22.
Or when she had a quick slip of the tongue with Cam the Barman.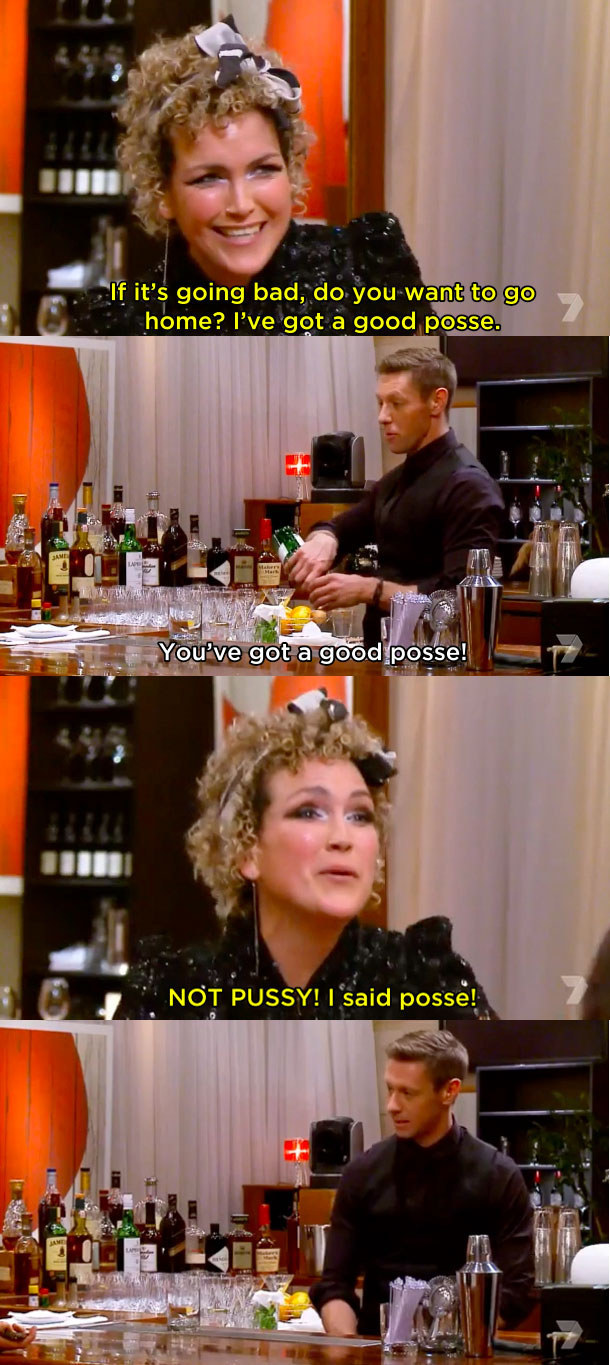 24.
When Tammy gave her date a "45-piece love heart" puzzle he could only solve by answering "love trivia".
25.
When Nicole rejected Matthew... and rejected him again. And again.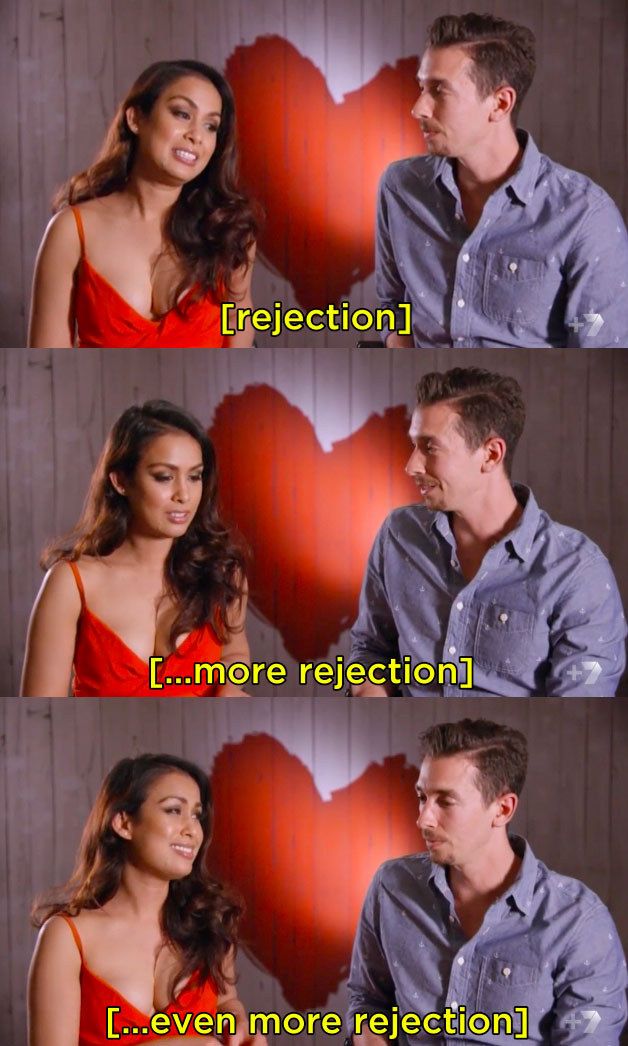 26.
When Jessica told her sad sausage tale.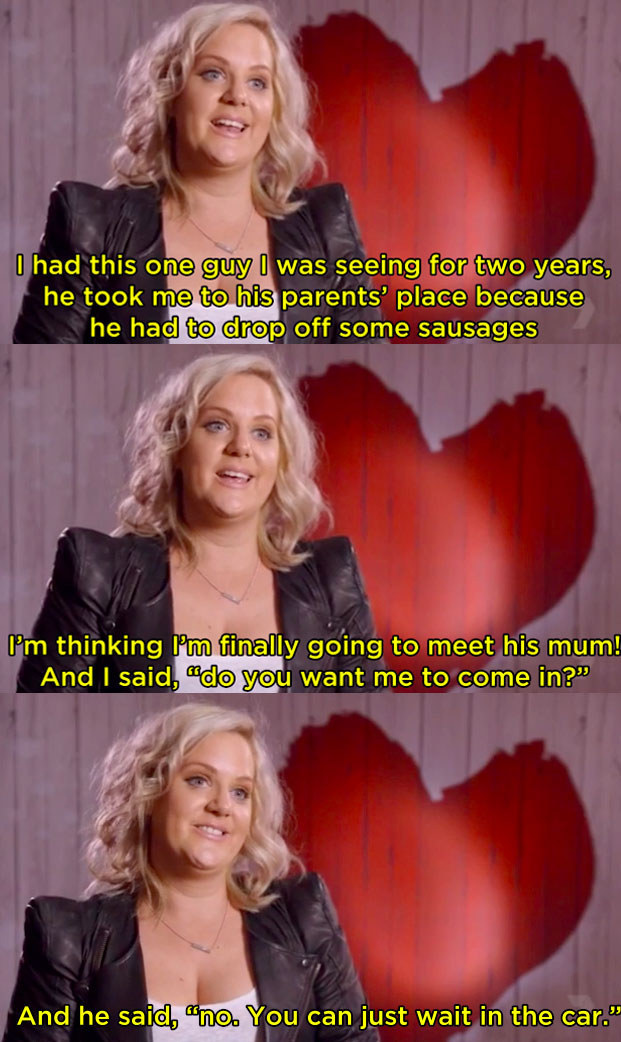 27.
When Other Stephanie revealed her favourite kind of jokes and the staff were standing there listening.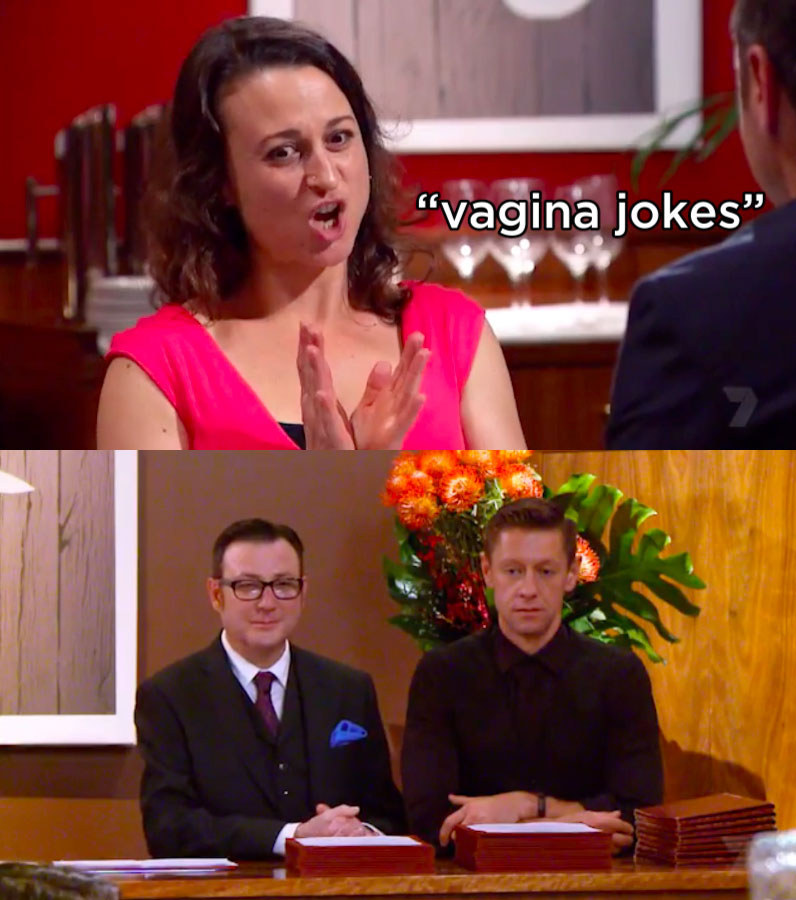 28.
When her "joke" turned out to be "vaginas look like lychees..." and Cam the bartender did this: