It's been over two years since Guardians of the Galaxy stormed into cinemas, but one mystery still remains unsolved.
In a Q&A on his Facebook back in 2015, the writer and director of Guardians, James Gunn, revealed that not all of the film's Easter eggs had been found.
But there are those who have their doubts the Easter egg even exists! While answering questions on his Facebook last week, Gunn was asked if he ever planned on revealing the secret.

In the thread, Gunn was accused of making the whole thing up - which is where things REALLY got interesting. In response to his actions being called "the ultimate troll", Gunn wagered $100,000 that the Easter egg exists.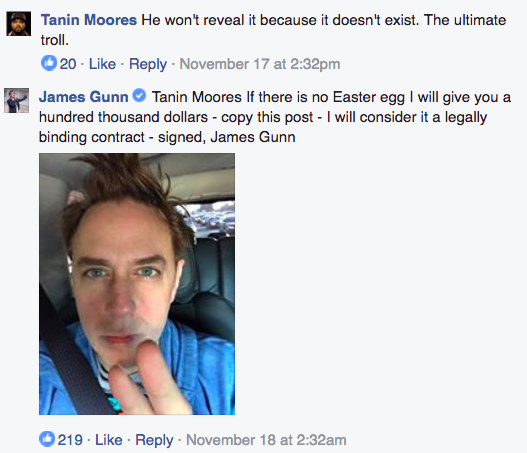 Unfortunately, Gunn's message was reported as some kind of Willy Wonka-esque challenge, causing the director to later clarify.
So there you have it. There *is* an undiscovered Easter egg in Guardians of the Galaxy, but you're not going to get rich for finding it. And just in case you thought Gunn was waiting by the phone for someone to discover the secret: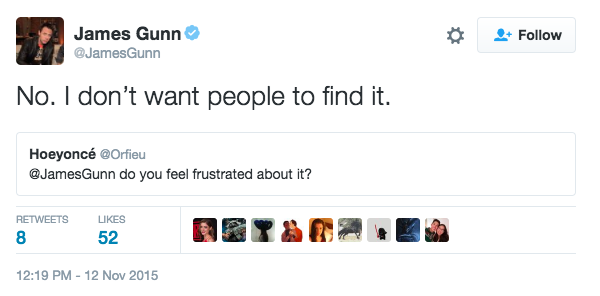 Guardians of the Galaxy Vol. 2 hits cinemas in May 2017.