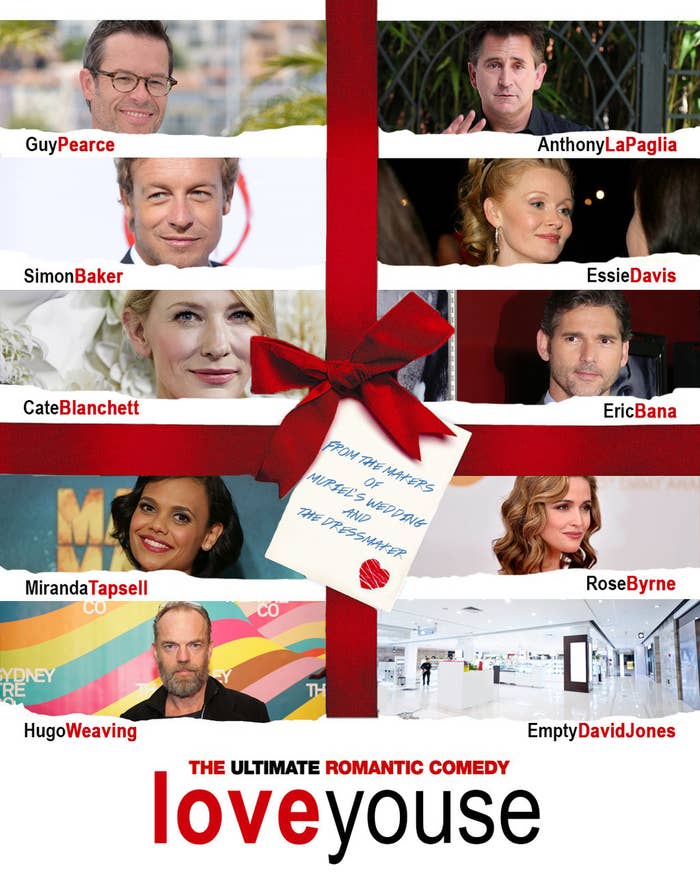 1. The film would begin in Sydney's Kingsford Smith Airport.
2. And you'd see happy travellers arriving, and running into the arms of Border Security.
3. After they'd waited for the two hours it takes to get through customs they'd finally see their loved ones.
4. Billy Mack would be doing a Christmas cover of "You're the Voice".
5. It would be called "You're The Voice of Christmas".
6. And it would be terrible.
7. He'd be played by Hugo Weaving.
8. And he'd be attempting to beat Vance Joy in the Hottest 100.
9. Best Friend Mark would surprise Newlyweds Juliet and Peter with a flashmob of Kylie's "I Should Be So Lucky".
10. Also it would be the wedding of "Pete and Jules".
11. Mark would be played by Sam Worthington, Jules by Miranda Tapsell and Pete by Josh Lawson.
12. He'd surprise Jules at her door but she'd tell Pete it was just their Menulog delivery.
13. His final sign would say: "TO ME, YOU ARE FULLY SIK".
14. Depressed writer Jamie would be played by Simon Baker.
15. Instead of a French cottage, he'd withdraw to a resort in Bali.
16. Where he'd meet a German backpacker played by Diane Kruger.
17. The two of them would bond over trying to buy the last Bintang singlet at a market.
18. Eventually he'd have to learn a handful of German phrases and track her down in a backpackers in Bondi to tell her he loves her.
19. She'd have learned a handful of English from some of the other backpackers.
20. And even though she'd be hungover AF, she'd tell him she loves him too.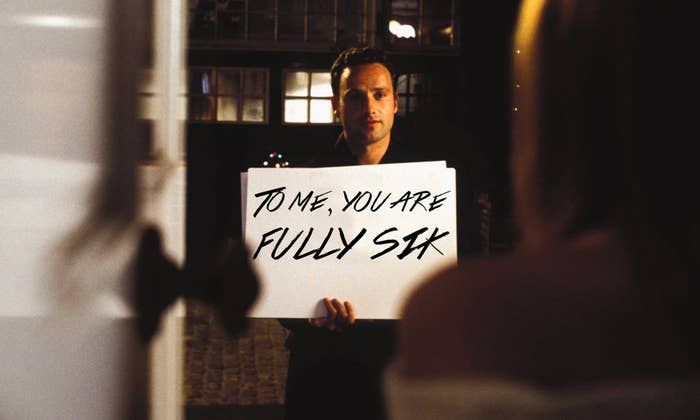 21. Eric Bana would play sleazy husband Harry, and Cate Blanchett would play his wife, Karen (Kaz).
22. Harry would be trying to impress Mia the seductress (Isabel Lucas) by buying her something really posh from David Jones.
23. But he wouldn't be able to get any service because there's never anyone in DJs when you fucking need them.
24. Harry would almost get caught by his wife waiting for the nonexistant help.
25. Karen would think she was getting a necklace but she'd end up with a Missy Higgins CD.
26. And she'd blast "Where I Stood".
27. There'd also be no ambiguity when she left his cheating ass.
28. But first she'd have to organise the kids for their Christmas performance for Carols by Candlelight.
29. John and Judy, the porn body doubles, would be played by Hugh Sheridan and Isla Fisher.
30. They'd bond over having to work during the holidays, and how shit it is when everyone else is at the beach.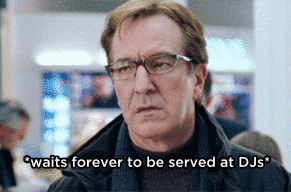 31. Five actors would have to play the role of the Prime Minister.
32. The final iteration of the Prime Minister, Guy Pearce, would fall for Natalie, played by Rose Byrne.
33. But there wouldn't be any of that bullshit about Natalie being referred to as "chunky" because that entire running joke was fucked.
34. Natalie would be a massive bogan though.
35. On her first meeting with the fifth PM, she'd say "fuck" several times.
36. She wouldn't be embarrassed though. Actually no one would notice.
37. The President of the US would be visiting (prob to work out who the fuck is actually in charge here) and would strongly recommend Natalie be fired after misunderstanding her when she loudly commented about wanting to wear thongs to work.
38. Doting Dad Daniel (Anthony LaPaglia) would be mourning the recent death of his wife, while trying to raise his stepson Sam (Ed Oxenbould).
39. "Harden the fuck up, princess. No one's ever gonna root you if you cry all the time."
40. Sam would attempt to chase his school crush through the airport but would be stopped by security before he could pass the check-in gate.
41. Because it's 2015 and that's not how security works.
42. Sad Sarah would be played by Essie Davis, in love with the beautiful Karl (Liam Hemsworth).
43. But mainly fuck this whole storyline, Karl would just be an understanding guy and be like, "oh you got family shit to deal with? That's cool, this is just sex we can do this anytime".
44. Finally, Colin would be played by Matt Okine, but the rest of his story would be very much the same.
45. His Australian accent would get him laid heaps in the States.
46. The film wouldn't end back at the airport though, they'd have a barbecue on the beach instead.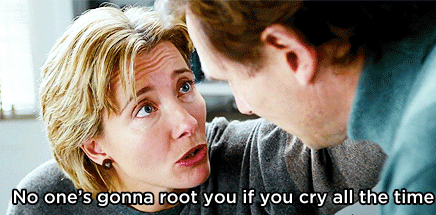 Like BuzzFeed Oz on Facebook